This tiny cozy apartment, designed by Yurii Hrytsenko along with the inspired visualizations of Olga Ulyanova, should truly be nominated as a micro-wonder of the world – if there were such a thing. This incredibly compact space utilizes every nook with utmost efficiency, and there was no holding back on the element of beauty this apartment poses. From the compact fireplace that looks more like a brilliant burning shoebox, to the sunshine yellow, royal blue and icy grey blend of interior fabrics, this tiny apartment is aptly called cozy for a reason; it simply is!
The window seating offers an opposing mirror, which creates the illusion of an elongated space, and an essential dining table is perched perfectly between the kitchen space and the seating area. Although this might seem like an intrusive act on the space itself, it actually fits nicely, breaking up this small space without infringing on style or comfort.
Beside the kitchen cooking area, and nestled in the furthest corner, is a sleeping nook that is enhanced by a fair sized window at the head of the bed, delivering a tranquil resting room.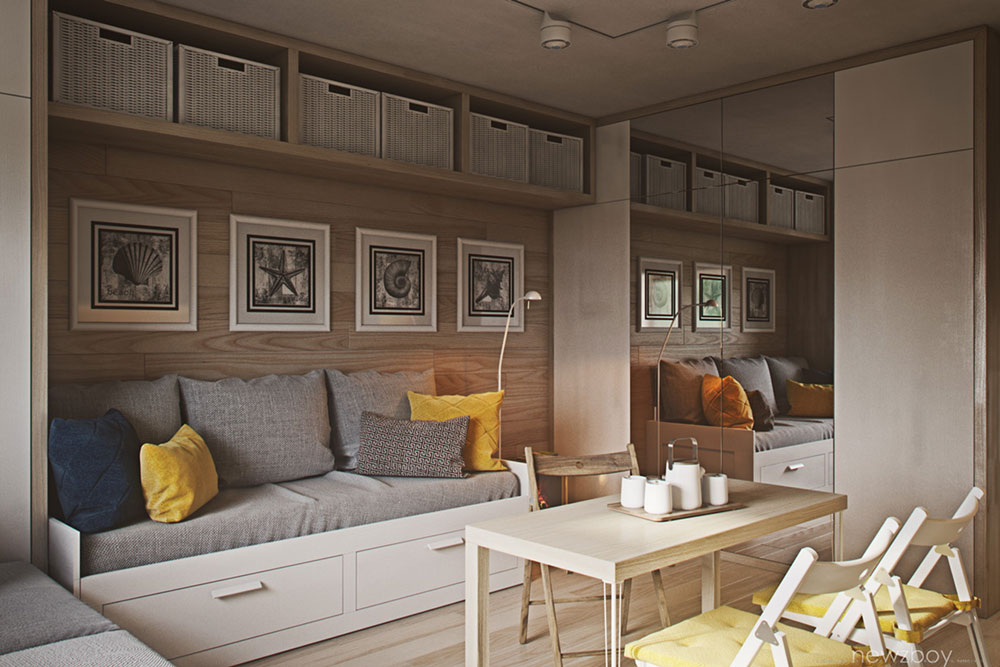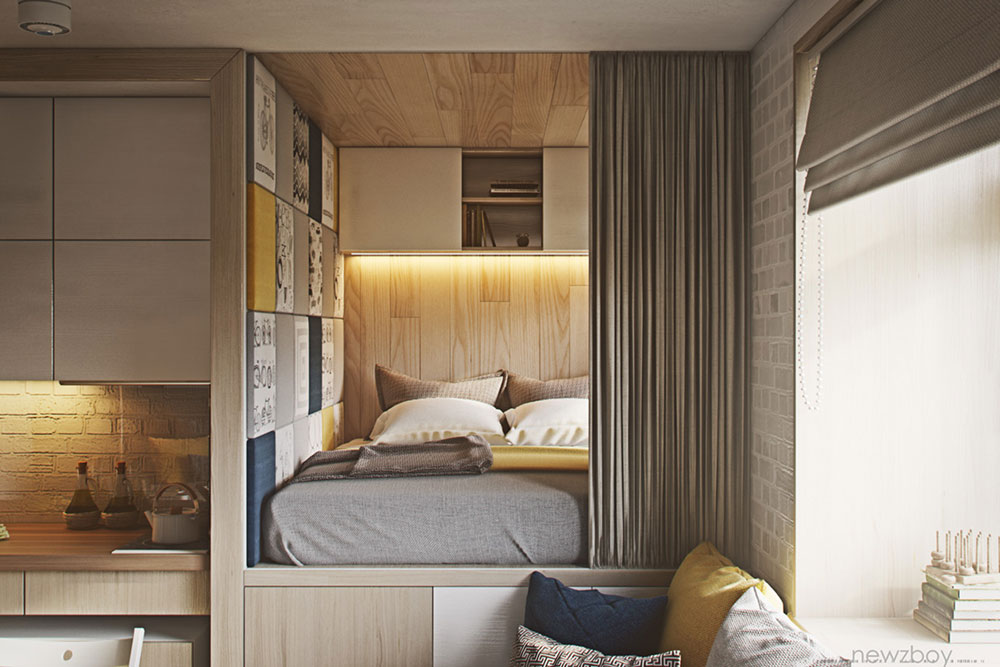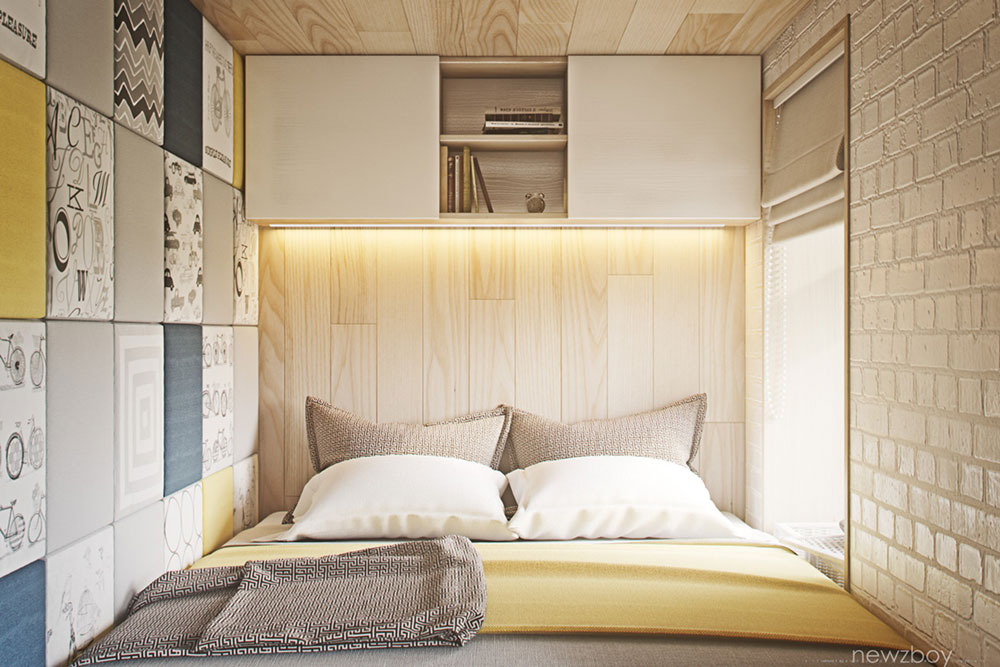 Light pine is used throughout the apartment for flooring, which is carried up onto the sidewall as a backsplash, as well as utilized within the headboard, shelving and cupboards.
The efficiency of this dwelling is truly unique, and modern conveniences are not limited, nor are any fashionable elements withheld amidst this functional space. An easy A+ for this cozy apartment, and a round of applause for the designers and visionaries as well!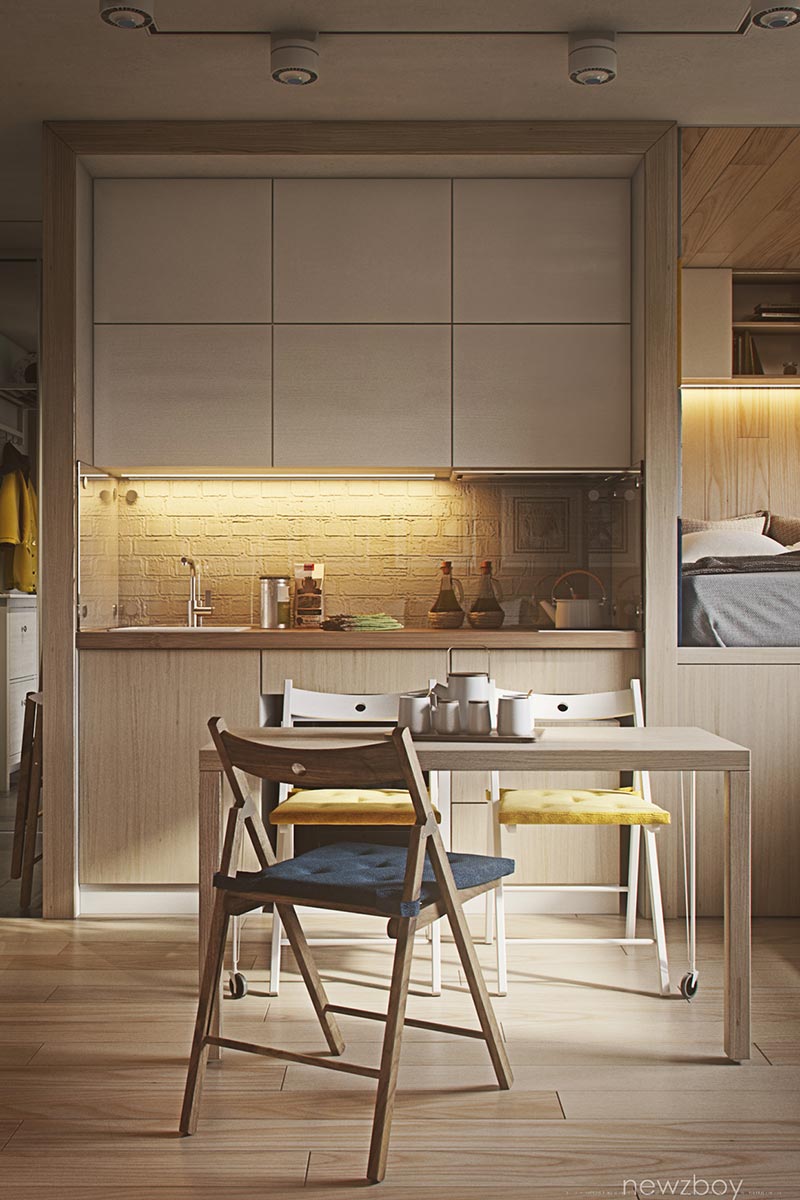 Design: Yurii Hrytsenko and Olga Ulyanova
Photography courtesy of Yurii Hrytsenko and Olga Ulyanova