Pine and concrete have never looked so decadent as they do in this small apartment in St. Petersburg. Created as a rental property courtesy of INT2 architecture, this Japanese and Scandinavian jointly inspired minimalist design flows effortlessly throughout the space, creating a great home for any tenant.
Truly a delight to have stumbled upon, this may – in fact – be the cleanest fashion statement we might have seen all year. From the single suspended clothing wrack in the bedroom, to the leather handle on the sliding bedroom door, to the industrial light hanging from the safe-style bedside table, to it's opposing wire lamp hanging in the opposite corner …there are not enough "to the's" to describe the bedroom alone.
Oh, and the half panted backsplash that acts as an ingenious headboard, is well worth an honorable mentioned also. Who would have thought a job half done is a job well done? Brilliant!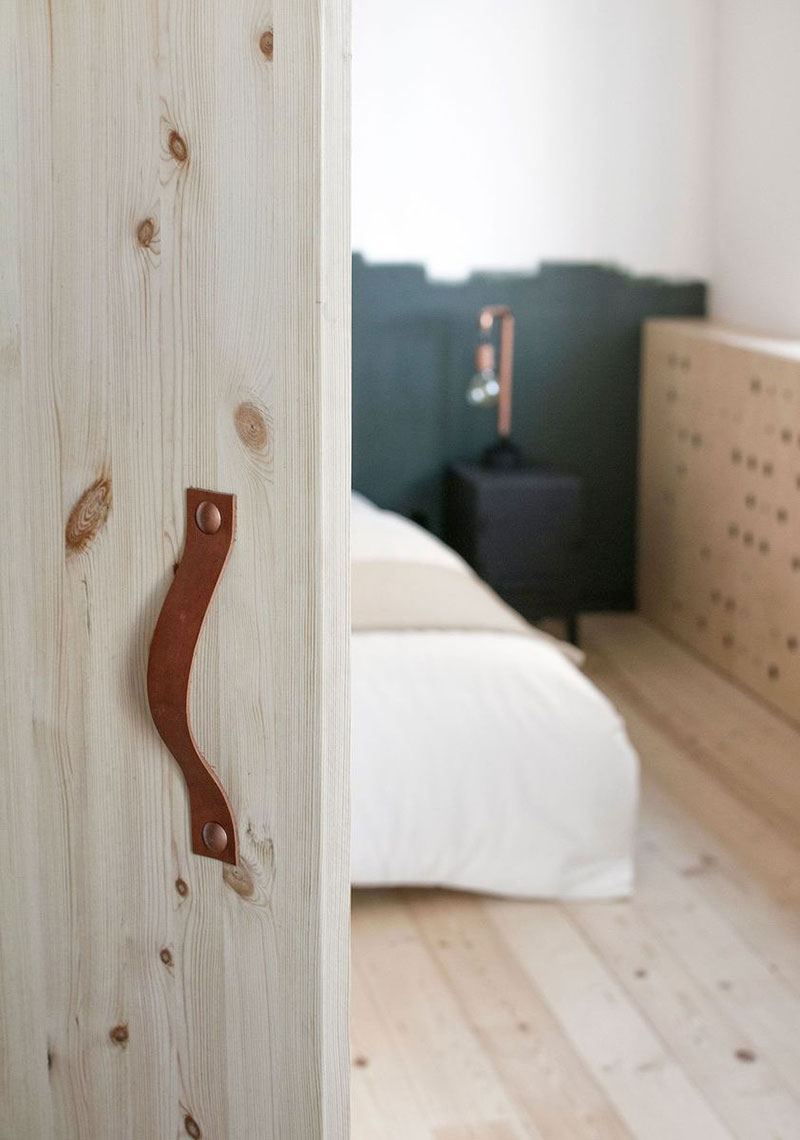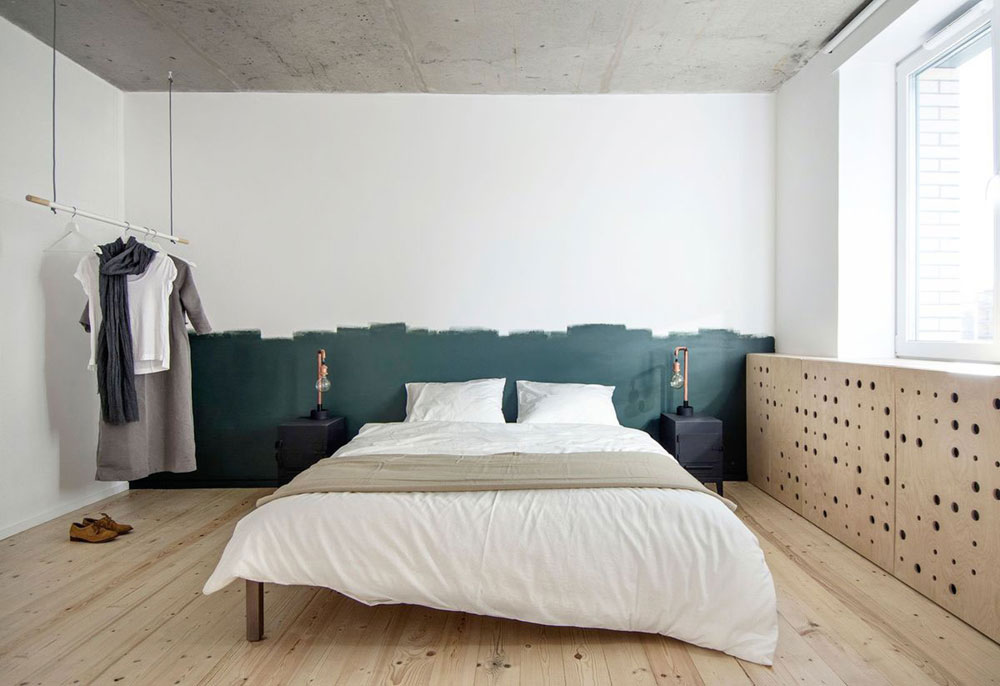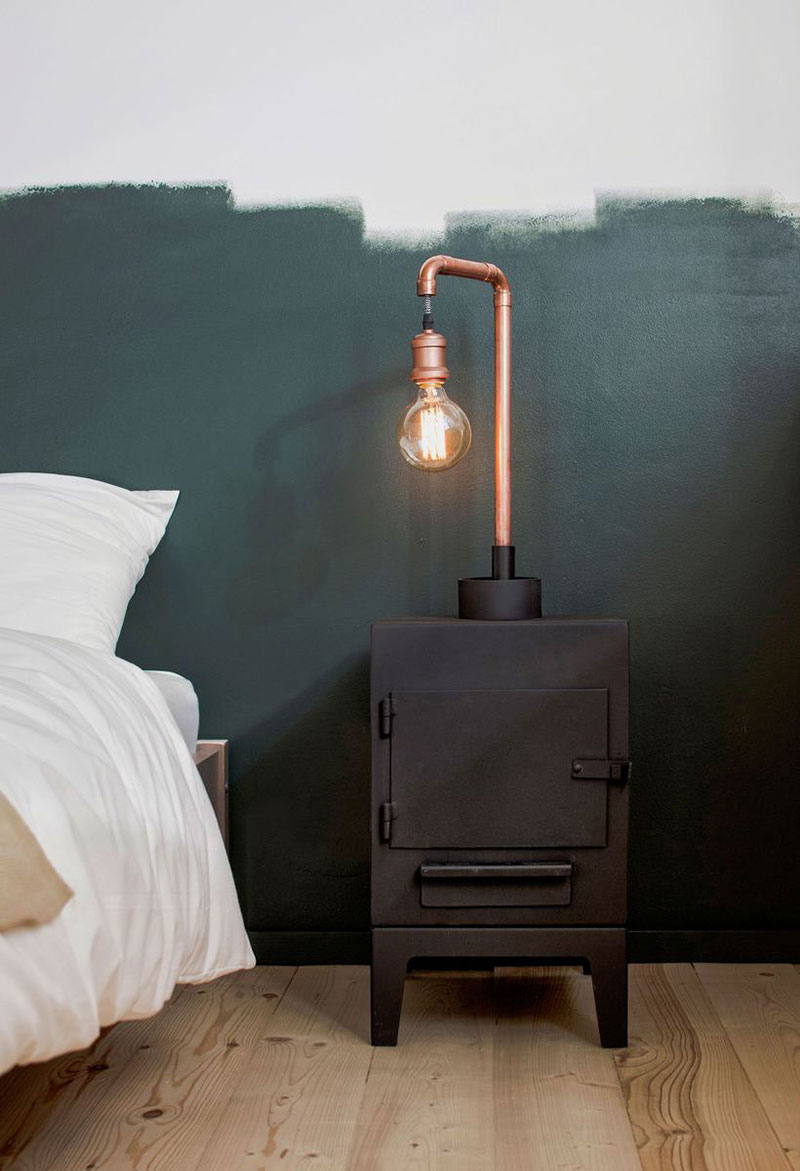 The kitchen cleans up nicely with its stark white cupboards and complimentary leather handles. Weather you're washing dishes or doing your laundry, this multi-functional space is a clean-cut homerun.
Clean white tiles within the solitary shower make the washroom a bright and lively place, with a sink basin suspended in clean light pine. The towel and toilet paper wrack offer the same leather handles as the bedroom and kitchen, and are suspended much like the wardrobe – on a single wooden rod.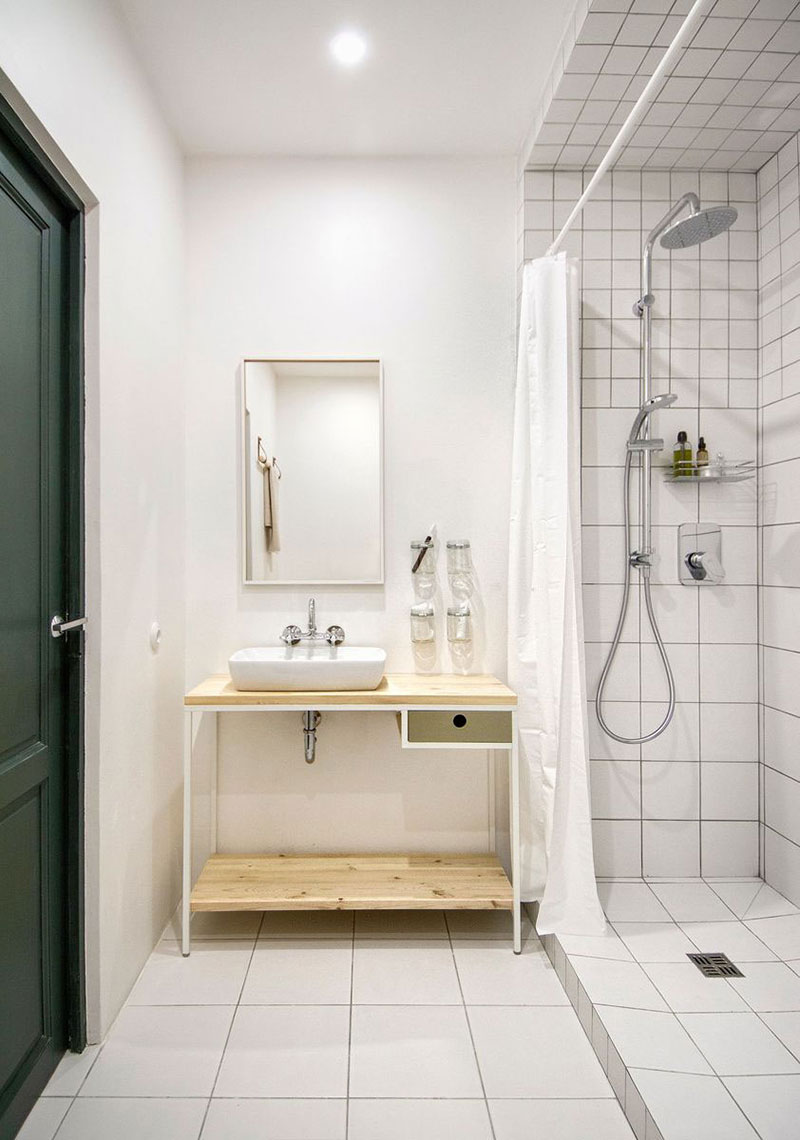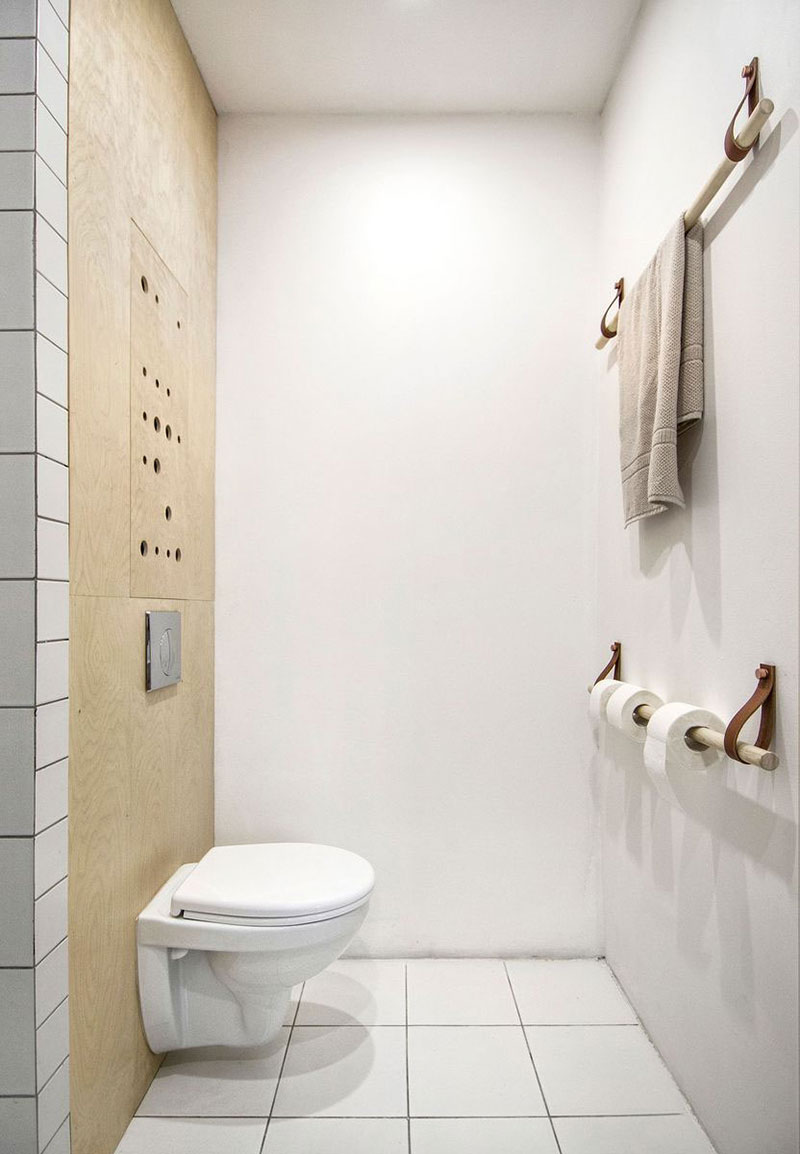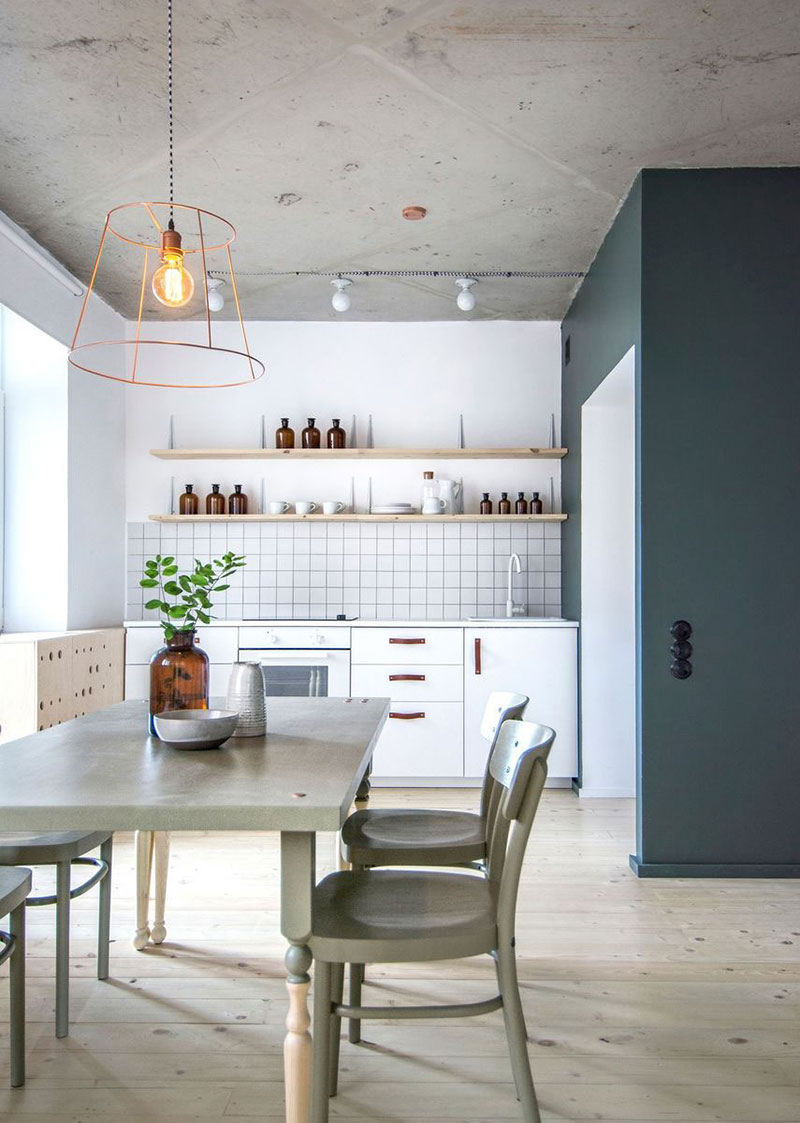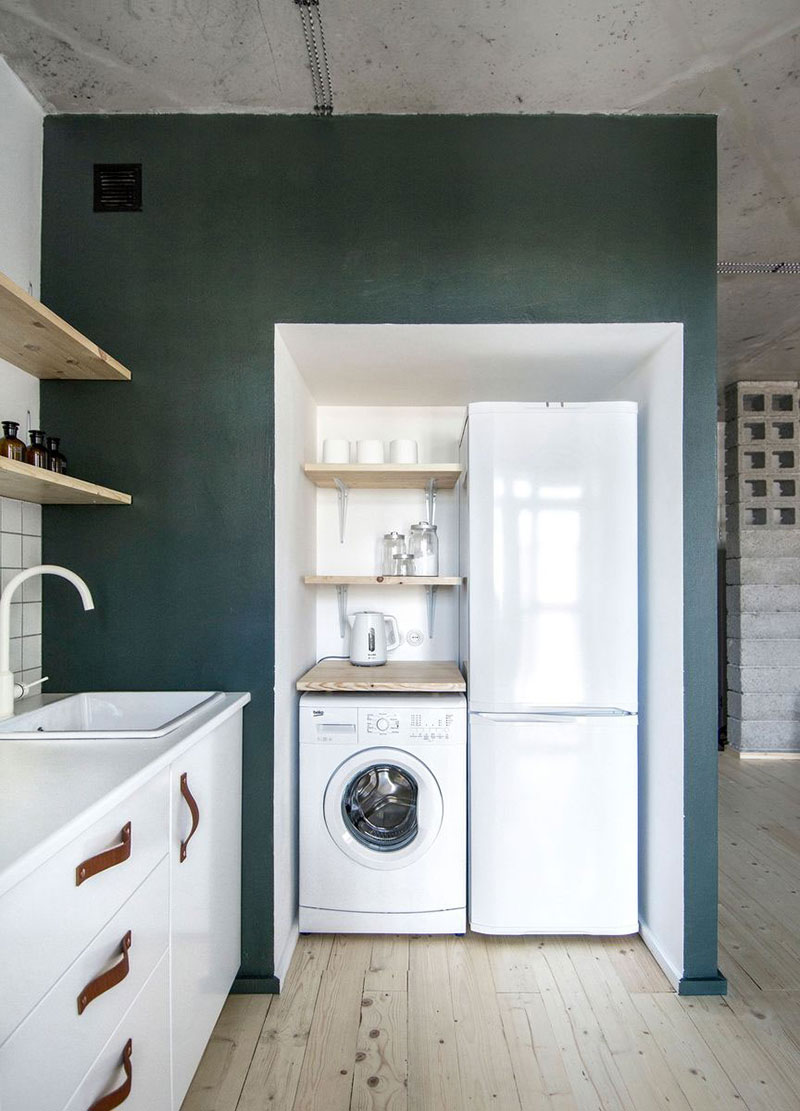 DIY furnishing also lends a homey feel to this renters paradise, offering plywood boxes along the windows, a dining table and chairs, and simplistic drawers in the lounge and bedroom area; all coming together with the other pieces we have glowingly mentioned, to make this rental property an inspired dwelling anyone would be thrilled to call home!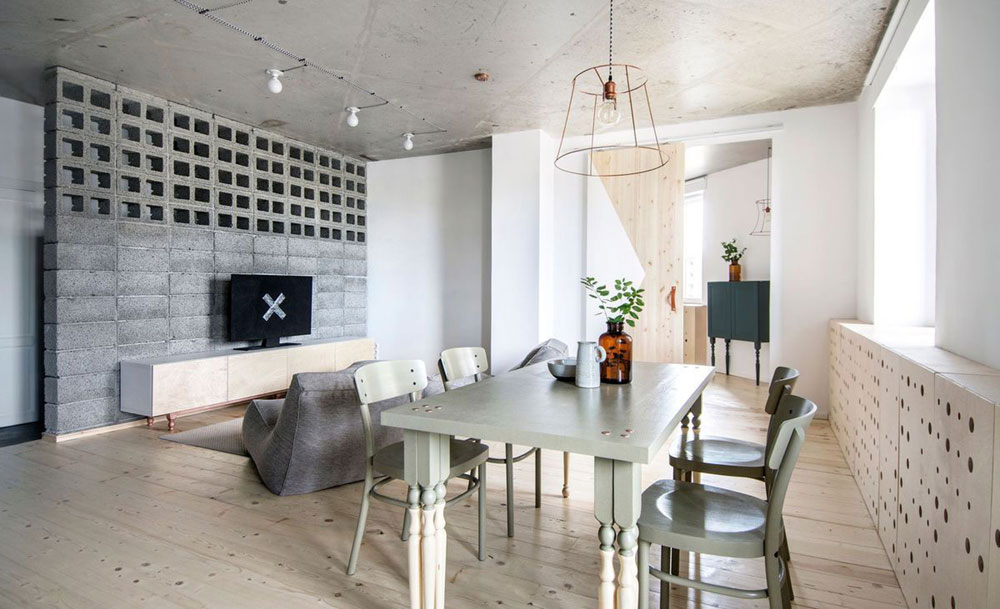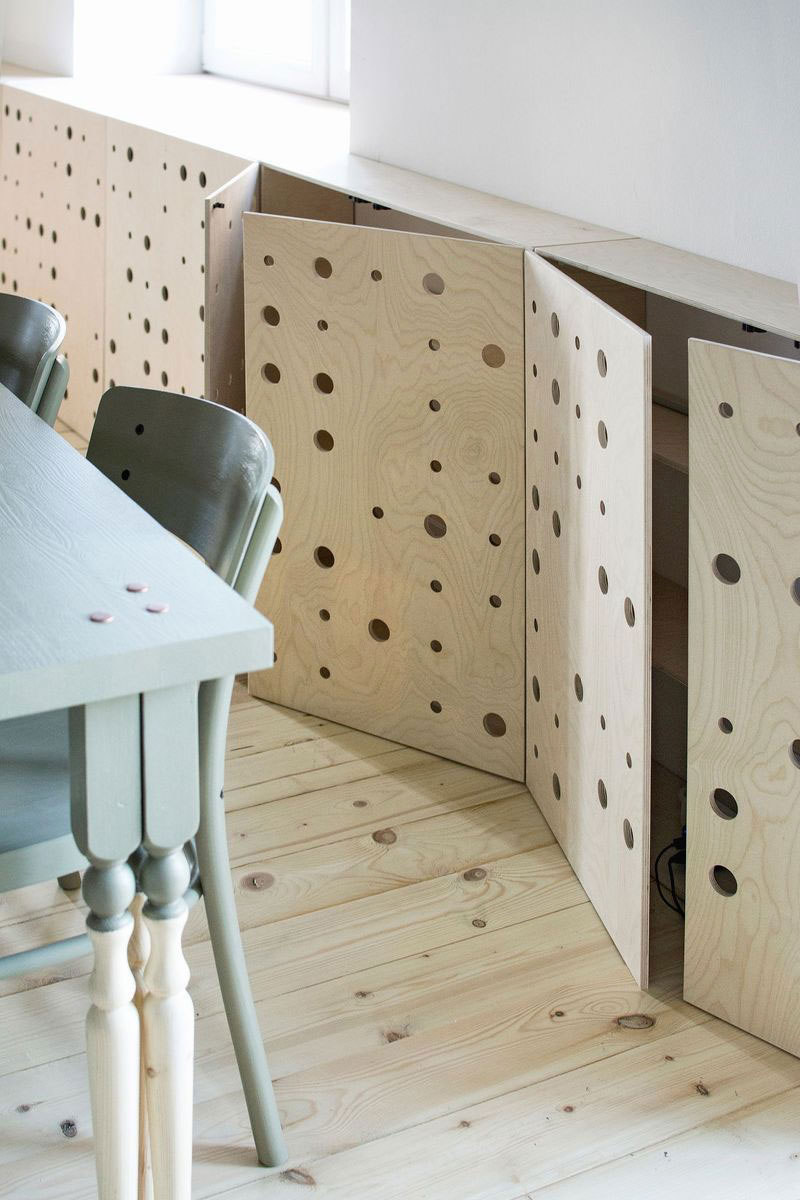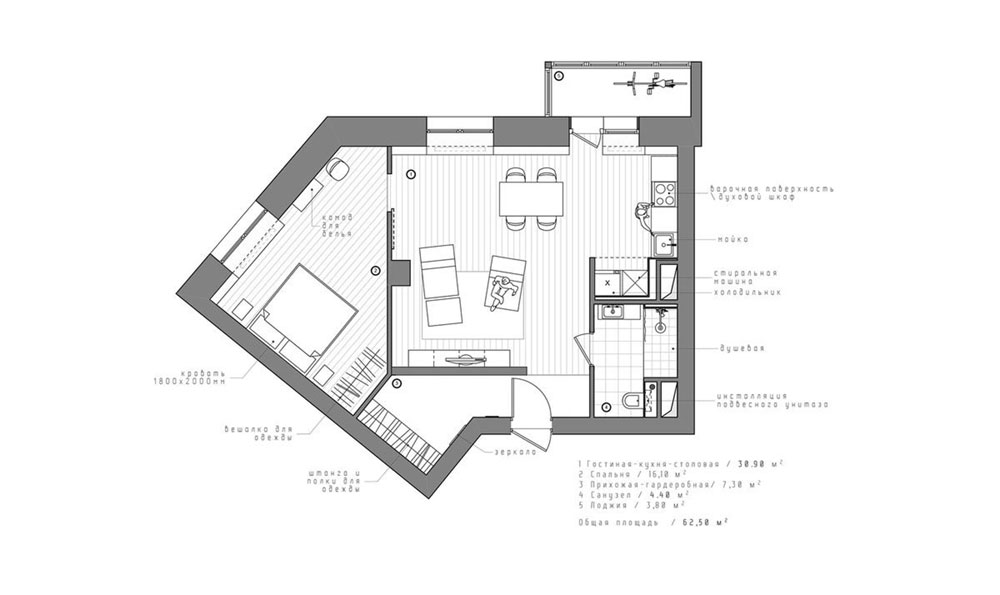 Architects: INT2 architecture
Photography courtesy of INT2 architecture