The Brody WorkLounge from Steelcase is like a body, mind and spirit rejuvenation focus station. Not only does it provide patented LiveLumbar technology that delivers ergonomic seating, it also help to promote proper posture, offers an adjustable work surface that allows you to choose your eye level, and aids in keeping your sights on the project at hand.
With so many distractions in our busy lives, these work lounges are the perfect solution for businesses, schools, and public study centers alike. They offer a form of shelter from visual distractions, while promoting privacy and improving overall focus, all while maintaining optimal comfort and style.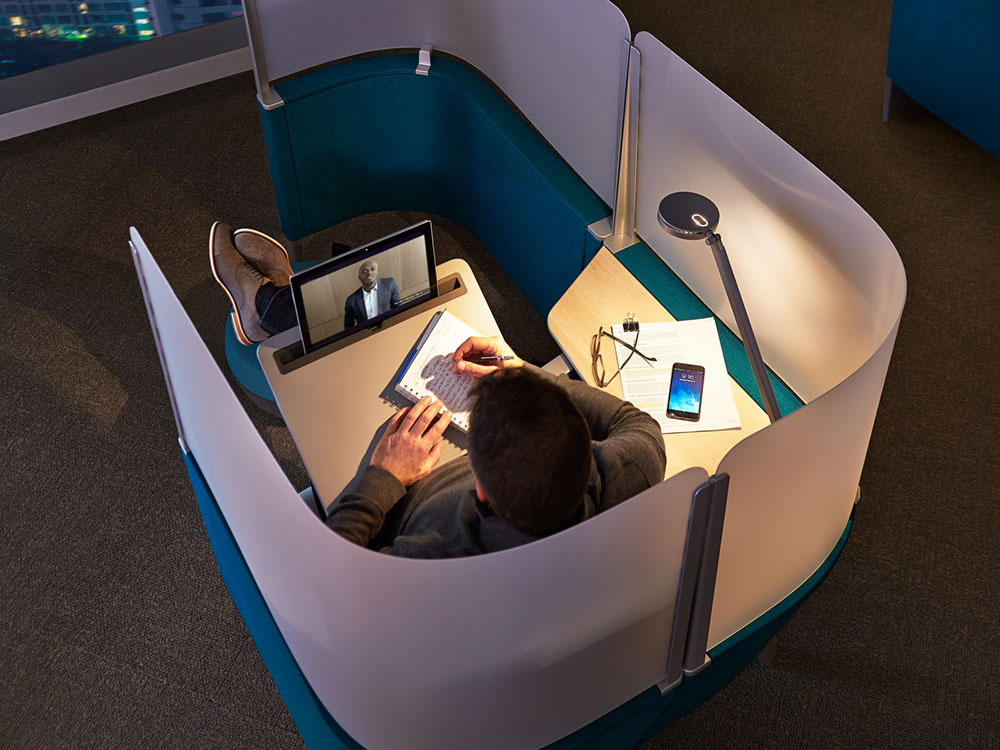 Offered in a wide variety of materials including: fabric, vinyl, leather, laminate, wood, metal, plastic, glass and others; these multi-fashionable works stations deliver a multi-functional space for any scene or setting.
In addition, their compact style delivers an organizational element that can help universities and corporations optimize their space, without foregoing any pupil or employee's privacy or ability to focus.
The Brody WorkLounge is an eco-friendly enclave that delivers stylish solutions, requires minimal space, yet maximizes on the number of individuals who can still perform and focus within an open work environment that these promote. In our estimation, a work station has never seemed so appealing!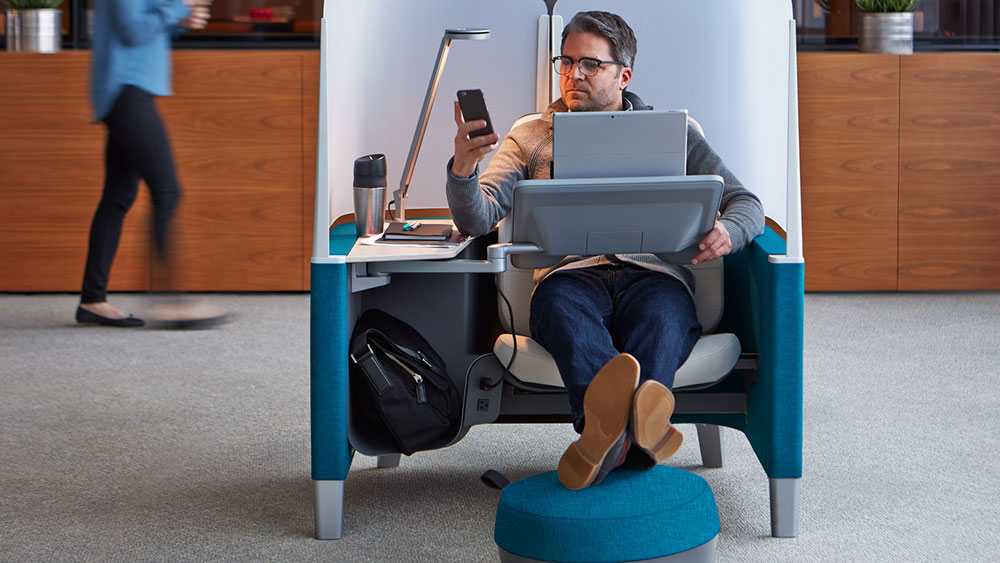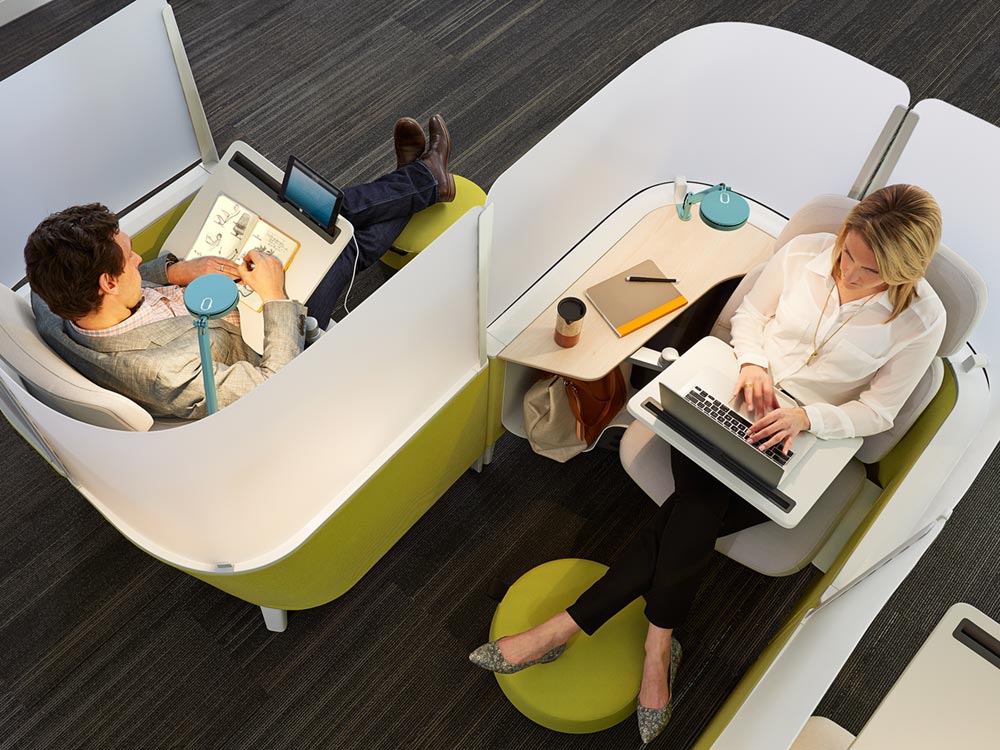 Design: Steelcase
Photography courtesy of Steelcase