The Solares House delivers only 450 sq. ft. per floor, and is a remodel project by the Solares founders themselves – Tom and Christine, redesigned especially for their own family of four. We had no doubt these founders would wow us with their redesign, but at 450 sq. ft. per floor we wondered how a family of four could comfortably dwell in such a compact space? Such a quandary is quickly dispelled, however, as you scroll through the impressive images and quickly uncover how they took this minimal space and turned it into a beautiful home.
This full renovation project was definitely a labor of love for the Toronto couple. Finding such a gem in the Roncesvalles Village of the Toronto area, they managed to transform this structure into a sustainable 3-bedroom abode for themselves, as well as an income-generating suite below for any lucky tenant.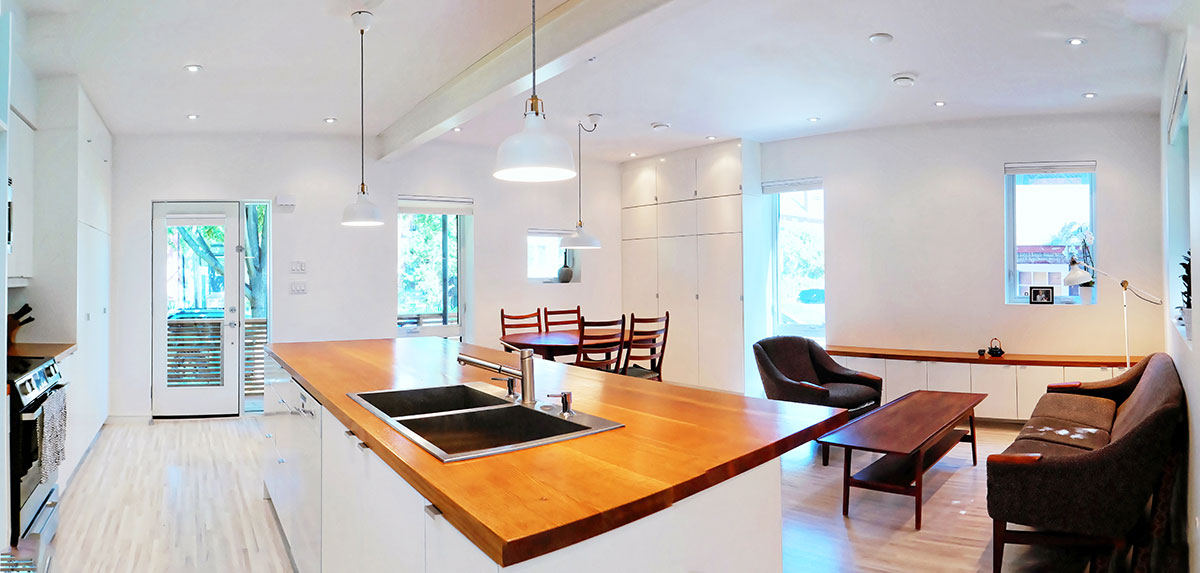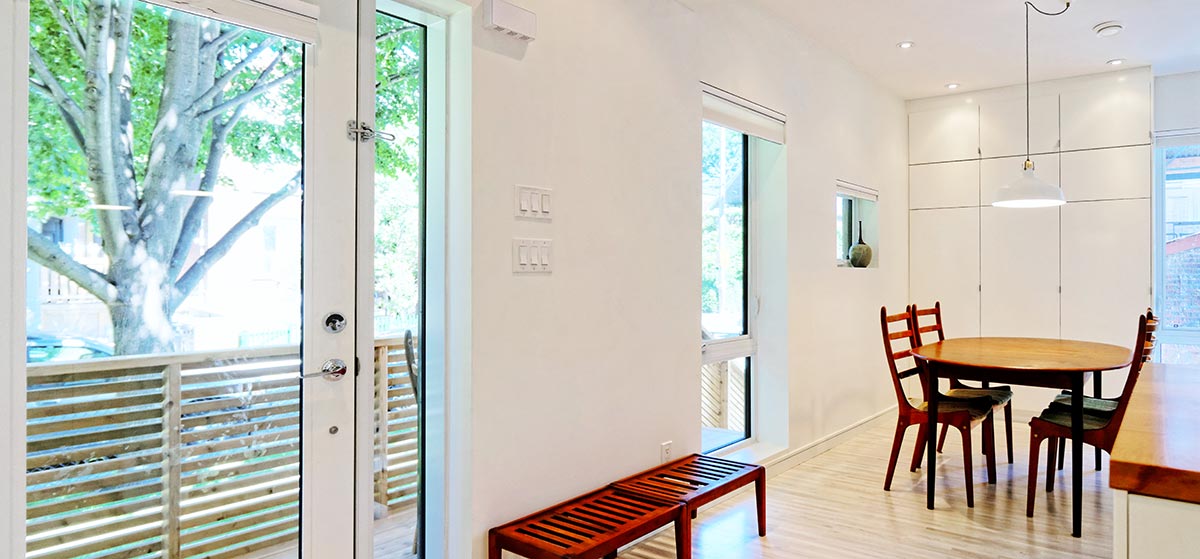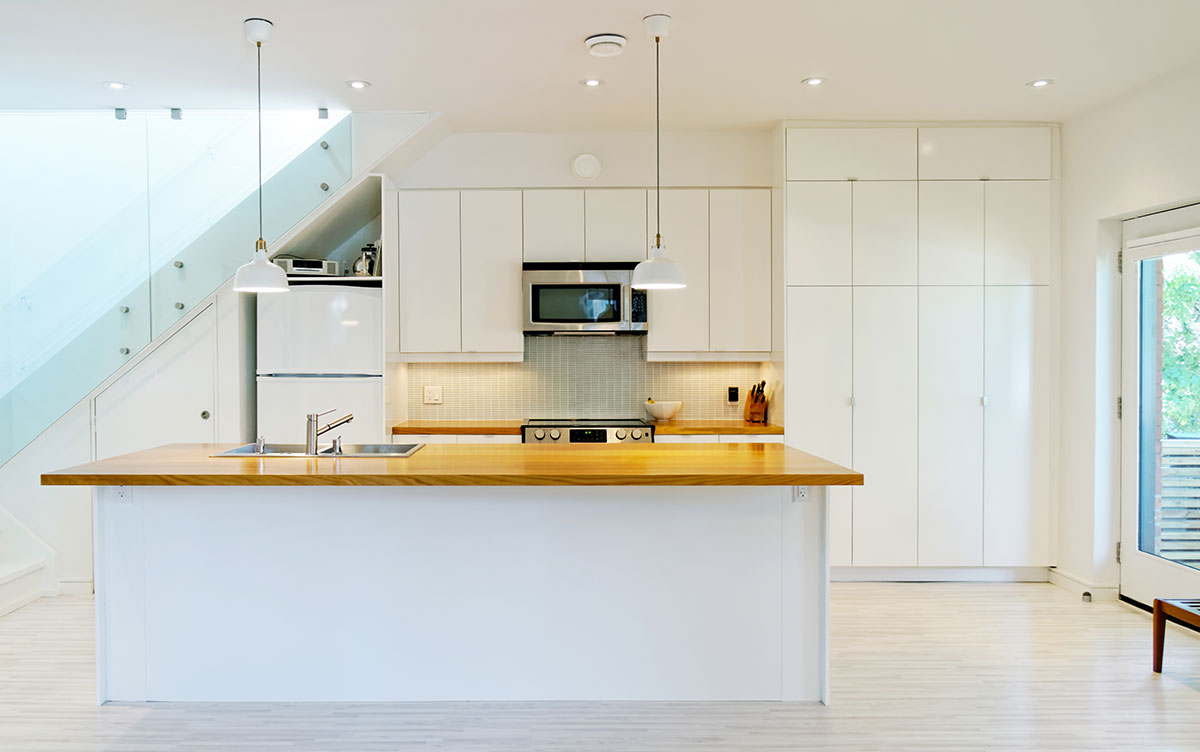 Solares is known as a company that utilizes sustainable materials and building methods, which is exactly the same concept Tom and Christine took with them into building their own home.
Each floor delivers an open concept and is wrapped in energy-efficient insulation in order to minimize energy consumption over the cold Ontario months. In addition, the entire space from head to toe, inside and out, is encased in a snow-white appeal, giving it a fresh and modern look, while still maintaining it's traditional architectural elements. And even the wood used throughout the home has been chosen in the lightest of shades in order to maintain the bright appeal throughout.
For such a small space this home delivers big style and elegance all it's own, and somehow it seems to demand the idea that a "high tea" is in order!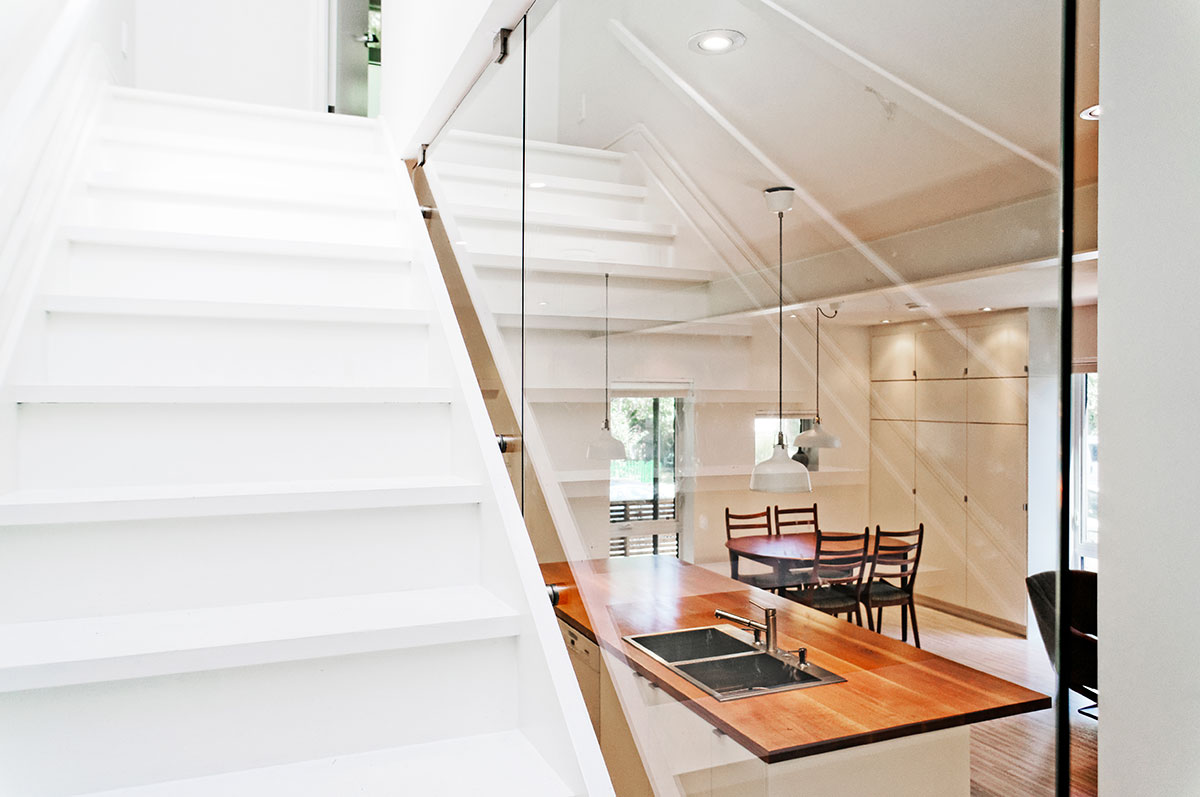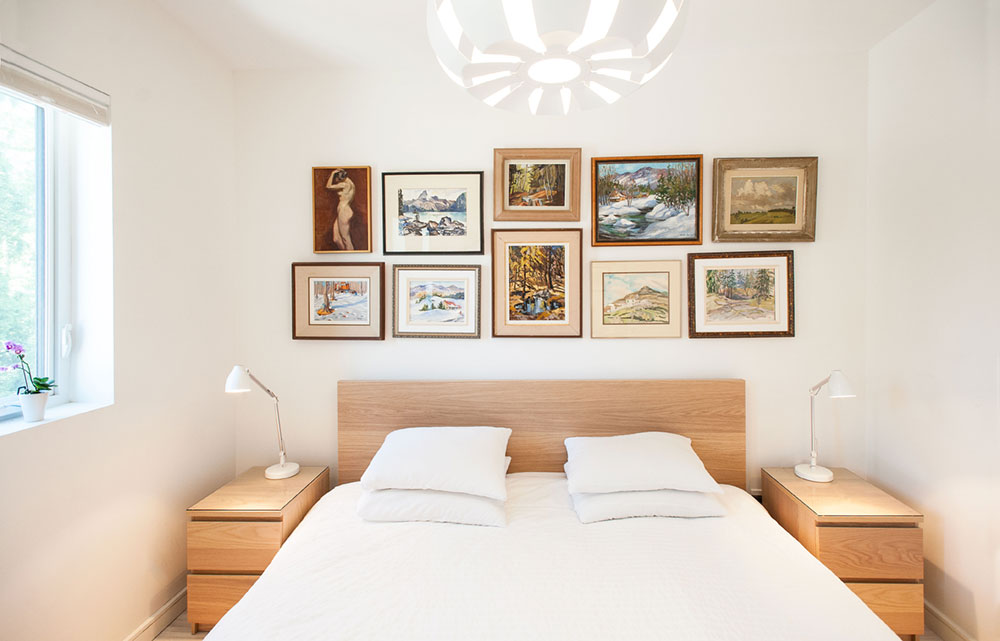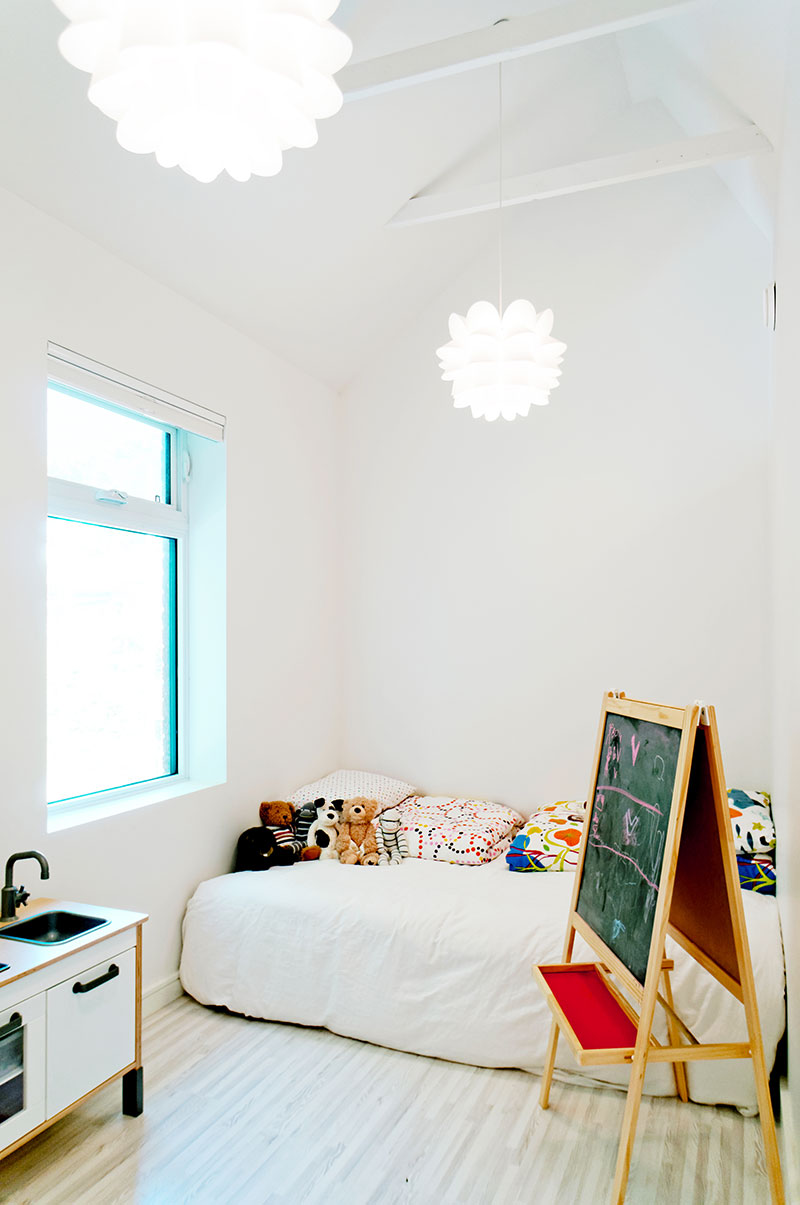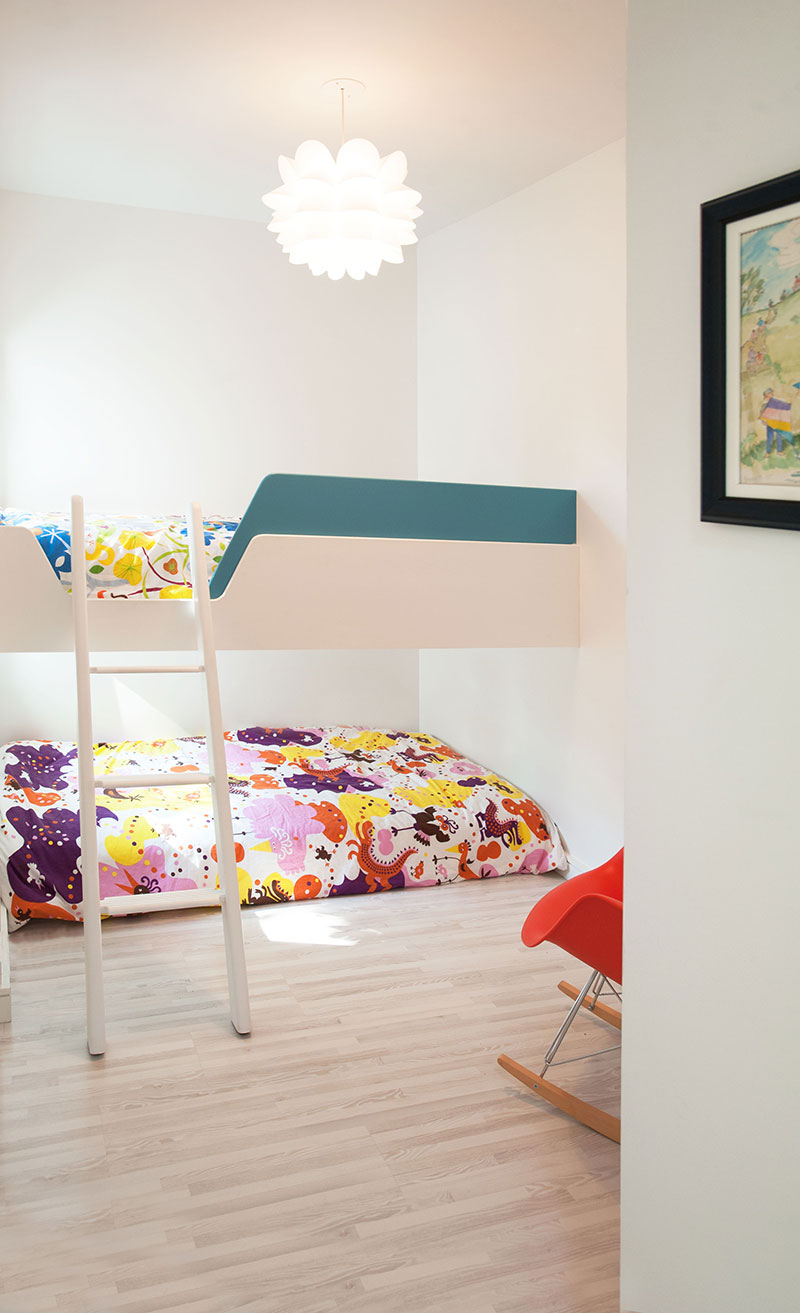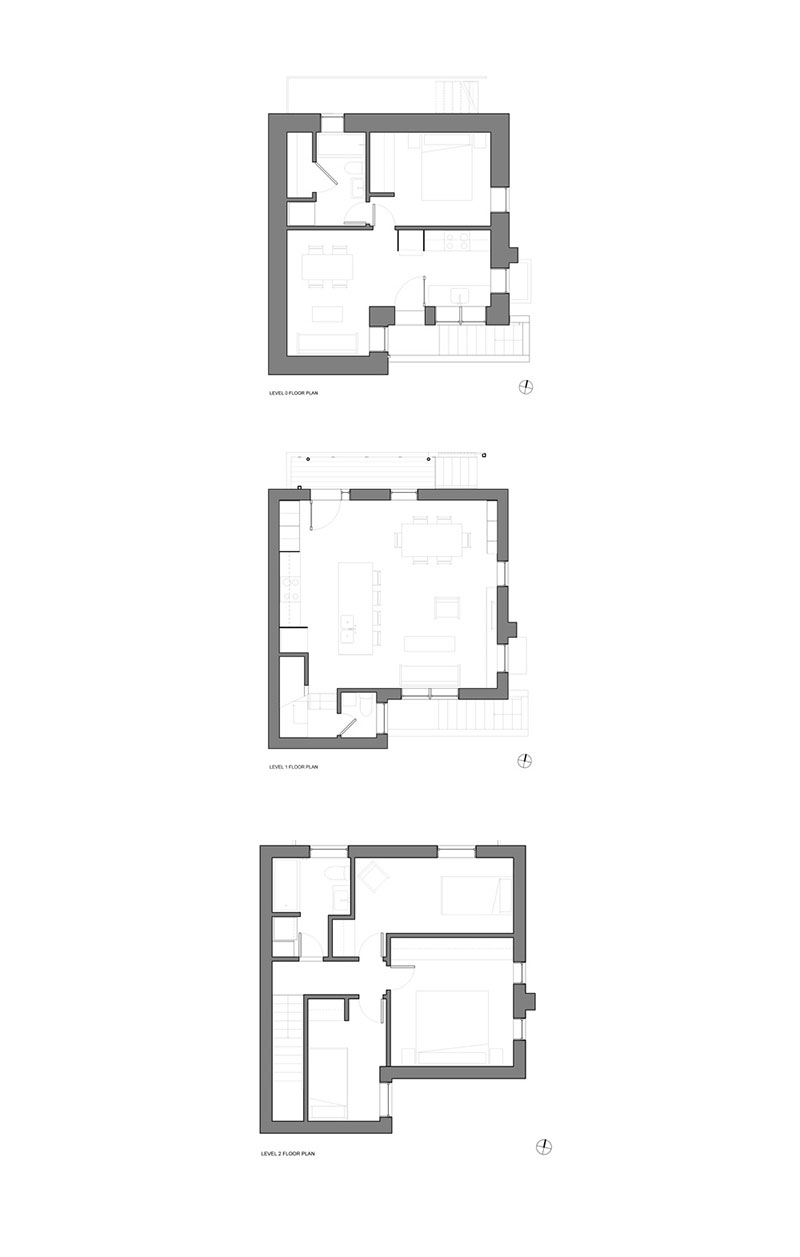 Architects: Solares Architecture Inc.
Photography courtesy of Solares Architecture Inc.