A small space is not always easily transformed due to minimal options one has to work within, but with the design expertise of Alberto Dias Ribeiro, along with the decorative solutions from A2Office, this power team still managed to take a tiny boutique salon and redesign it into something big.
Taking this once dingy two-floor business, operating out of Vila do Conde, Portugal, and transforming it into a light and airy center where individuals could come for beauty transformation and full-body relaxation, required some hefty visionary tactics.
Just as a well-crafted makeover can enhance the appearance of anyone, so too can a fresh coat of crisp white paint enhance the appearance of an enclosed space. Which is exactly what was used to take this dingy darkroom, and turn it into a glowing haven of comfort.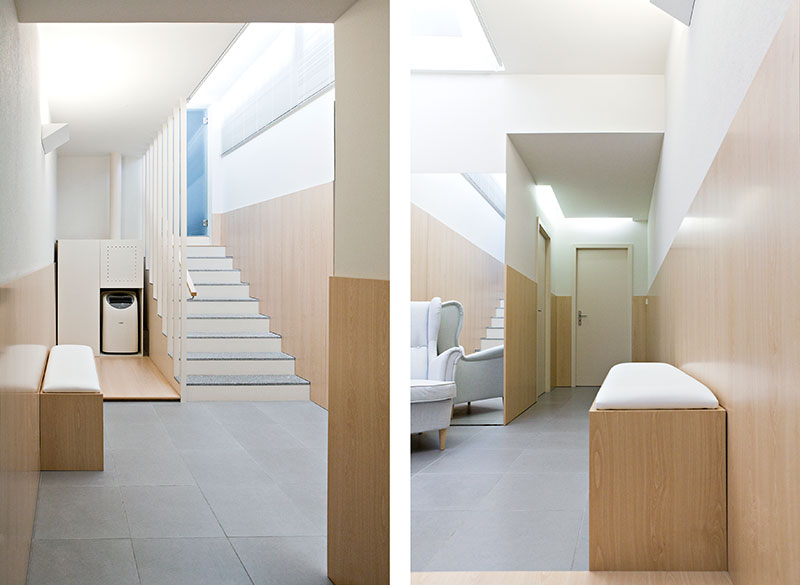 Taking the original setting and simply enhancing it, Alberto maximized on the staircase and skylight as the entranceway to beauty, adding in natural elements with wood paneling, and a fresh sprig of mint-green paint for the waiting room -slash- nail and makeup room.
And of course every woman knows; lighting is everything. So the lighting was also replaced throughout this space, bringing in a new shade of light that created a tranquil ambiance without any harsh residue. As a result, Carli Beauty Center now looks as it should …aesthetically pleasing.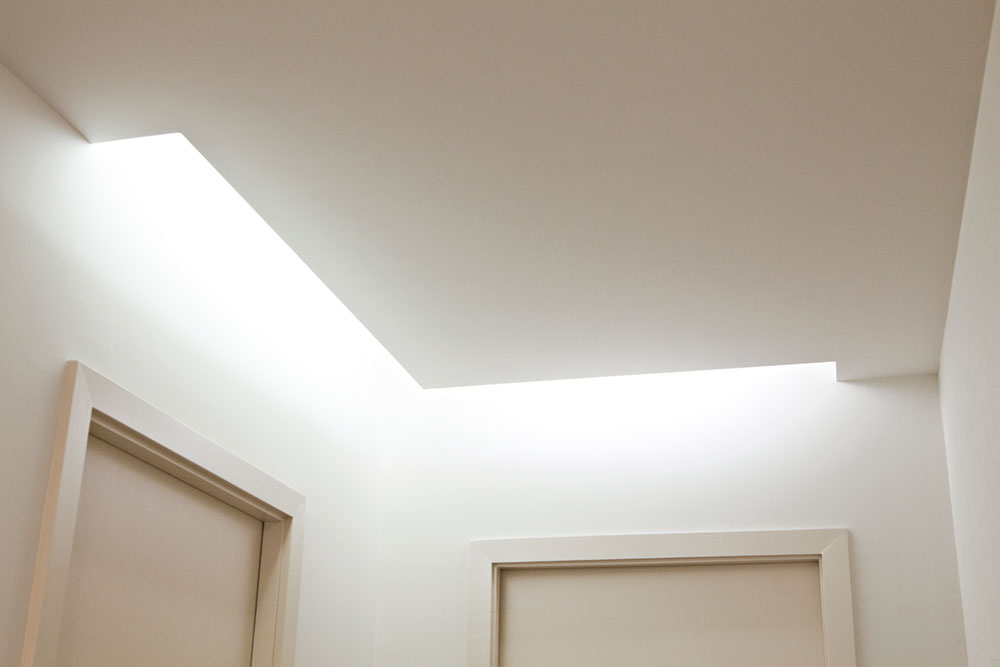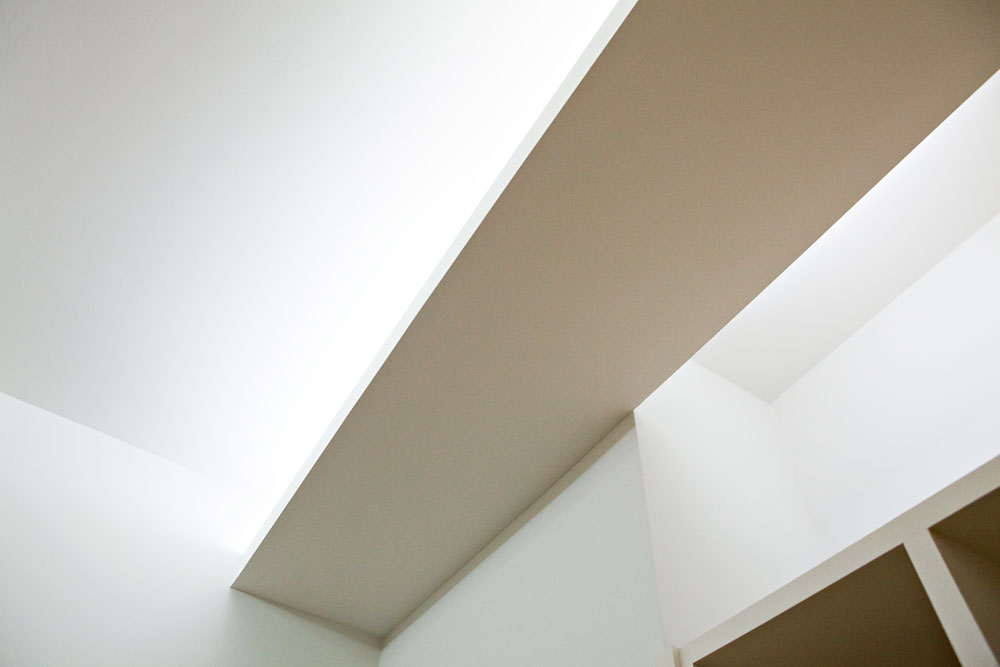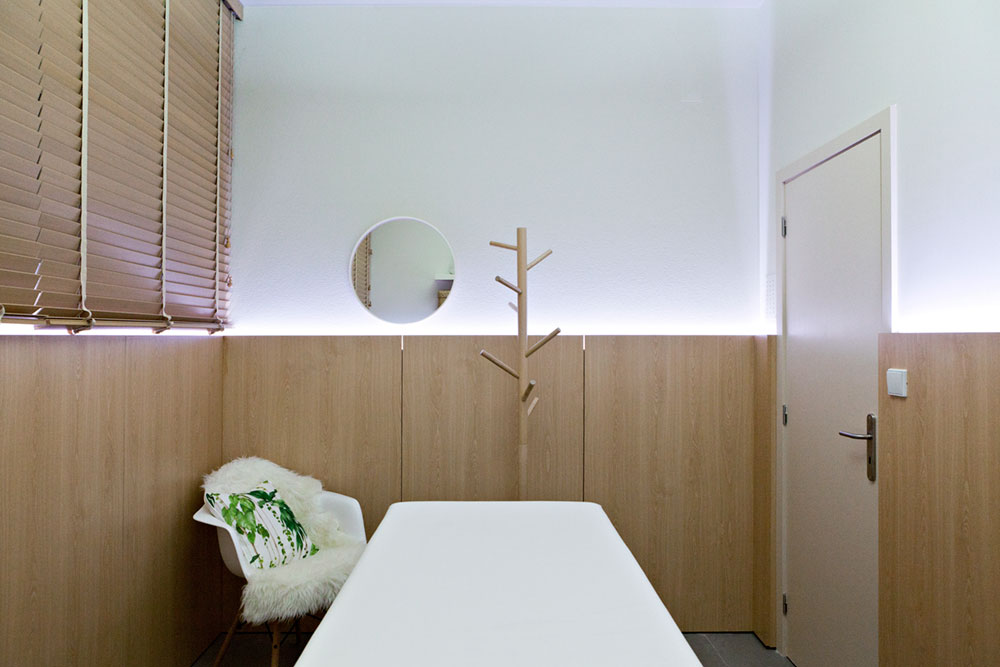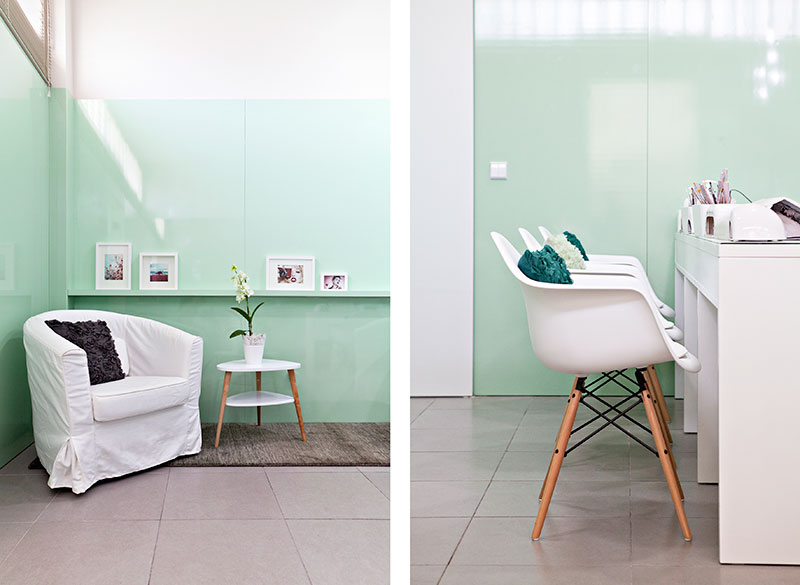 Architect: Alberto Dias Ribeiro A2Office
Decorator: Alexandra Marques
Colaboration: Patrícia Valentim
General Contractor: In-proov
Photography: © AL.MA Fotografia | Alexandra Marques