Perched 30 floors above street level, this lofty penthouse in Kiev – the capital of the Ukraine – was beautifully designed and orchestrated by Architect Olga Akulova. The owner of this freshly created opulence originated from Spain, and his desire was to have a space that brought a heightened entertainment experience for his guests, which is exactly what Olga delivered.
Defined by its concrete ceilings, glass windows and walls, this penthouse palace balances strength with fragility beautifully. While natural materials, including oak and elm wood, bring an opposing uniformity to the grey and glass main setting, the island top was constructed out of sheet metal to meld with the tone of the concrete features.
In addition to the interiors modern appeal, this skyline space comes equipped with the most modern technology as well. Offering an easy to control lighting and TV system, along with temperature controls, all backed by easy to access security controls to ensure paramount safety and convenience.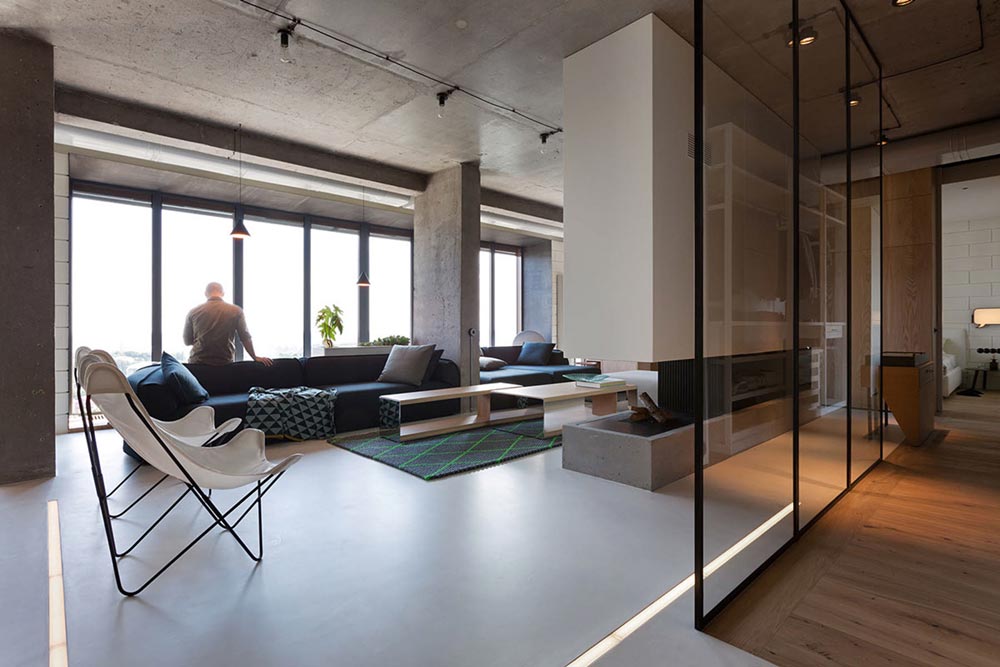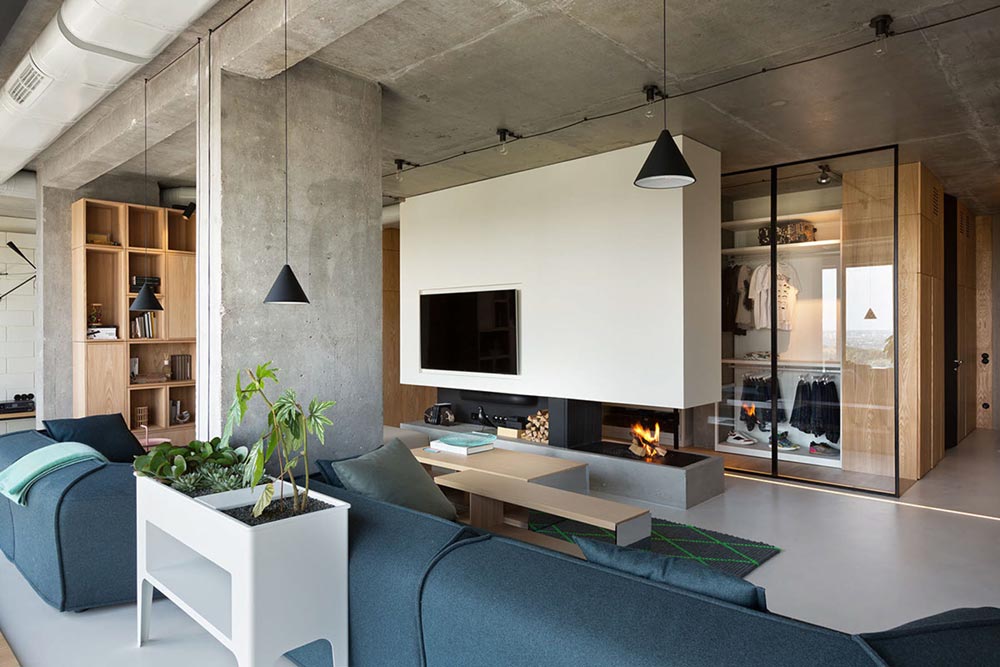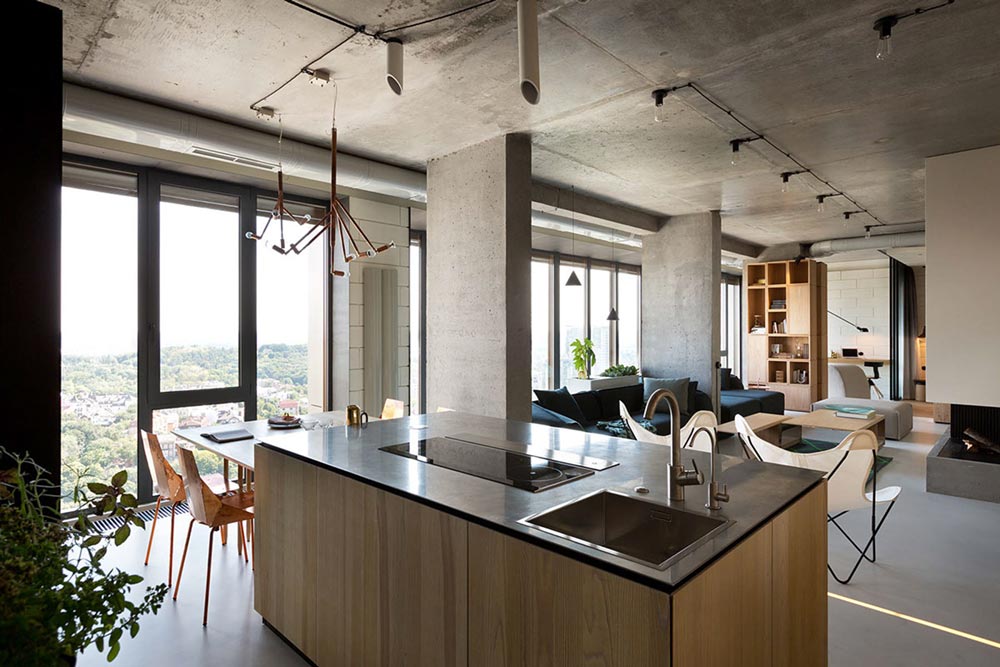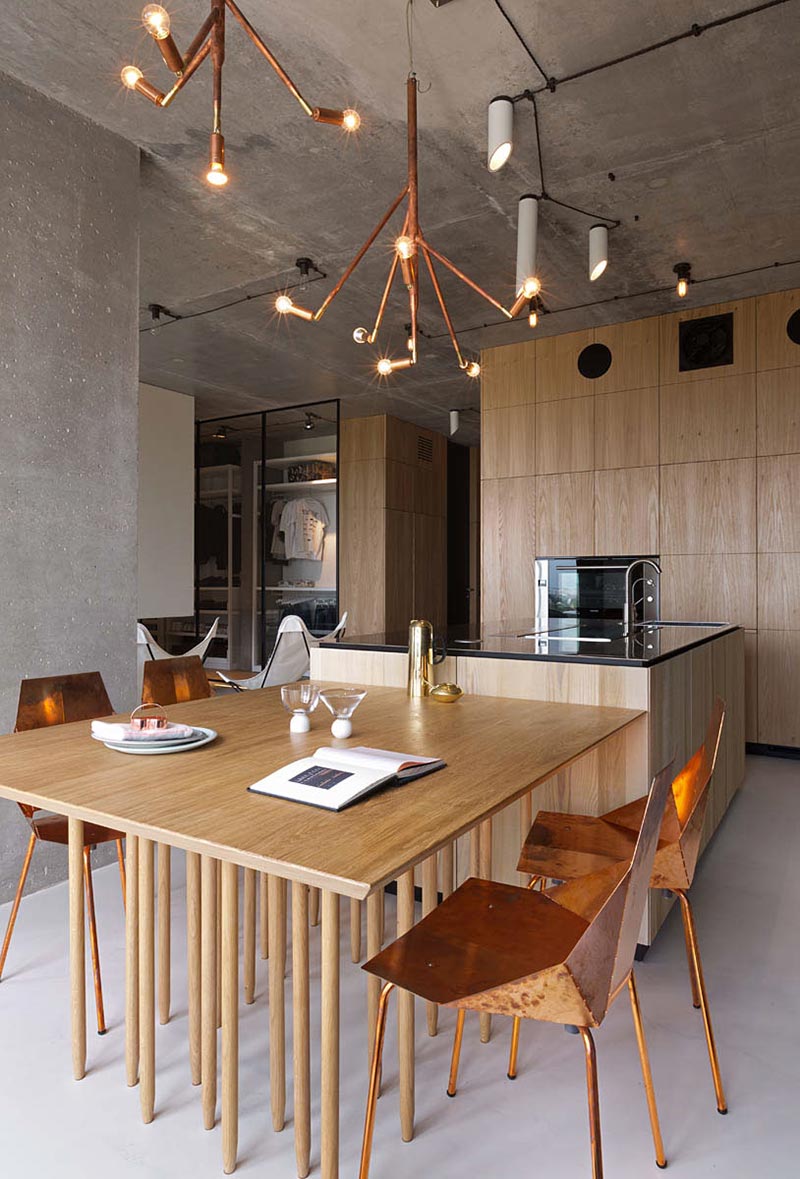 Although floor to ceiling windows are a big facet, the blackout function of the window coverings offer a light-optional feature as the owner sees fit.
In the center of this space, a white wall perches perfectly between the living room and guest bedroom, with one side of this monolithic wall offering the warm glow of a three-sided fireplace, while the opposite side houses a TV.
We would be amiss if we didn't mention the living wall in the washroom, which sits beside a wooden tub that makes a statement all of its own. Definitely a fresh element bringing a heavy-hint of greenery to this clean-cut space, offering a touch of wild to an otherwise stoic abode.
The open concept of this home is as airy as it is impressive, with perfectly poised metal, cement and wood elements blending harmoniously throughout, and we applaud Olga on this magnificent 2015 realization!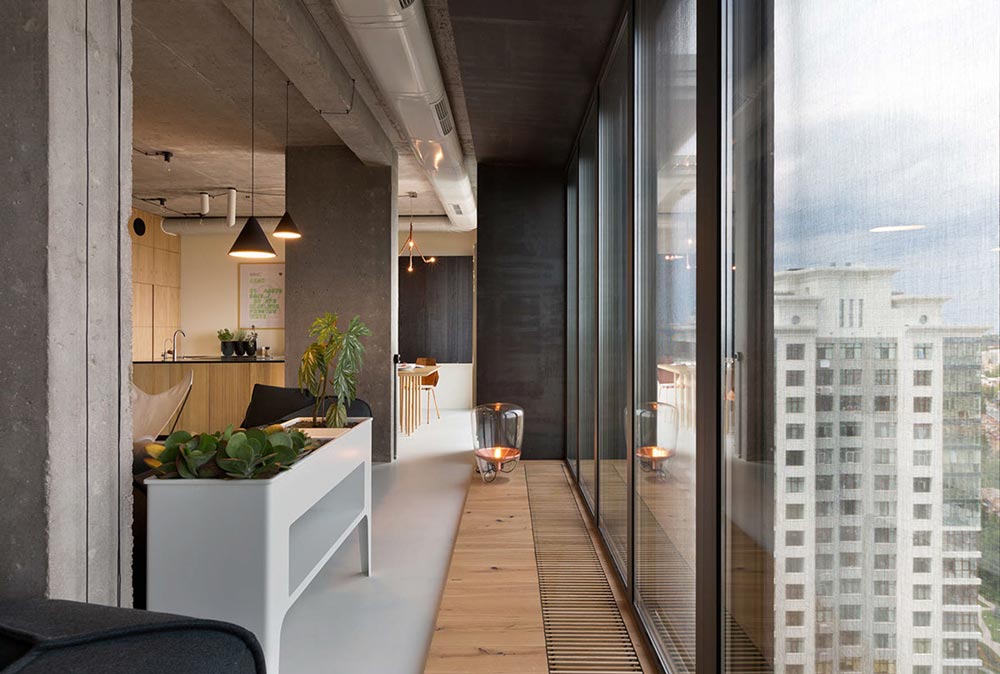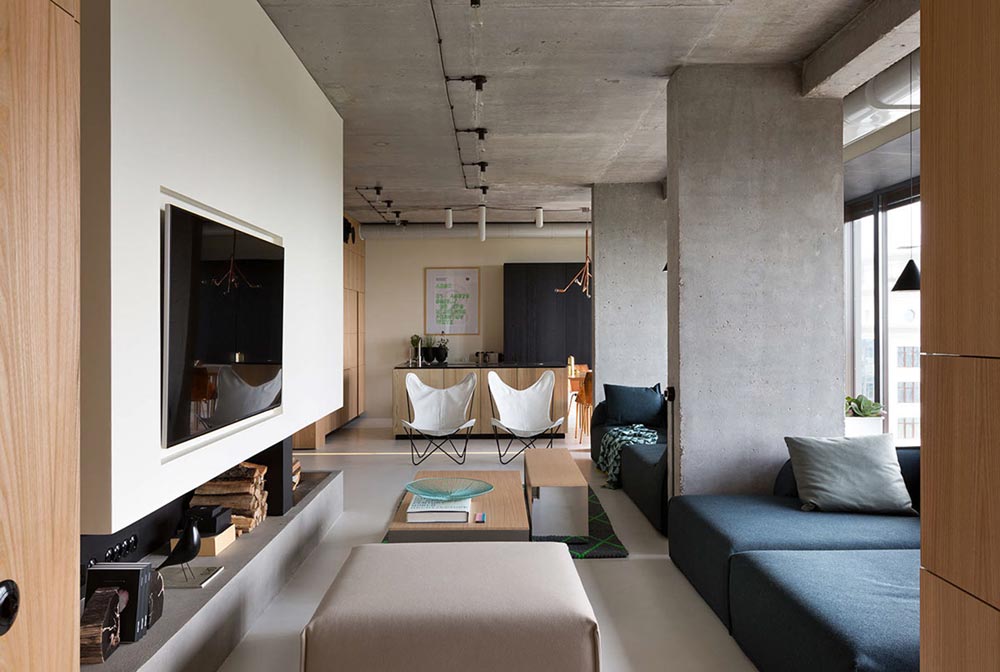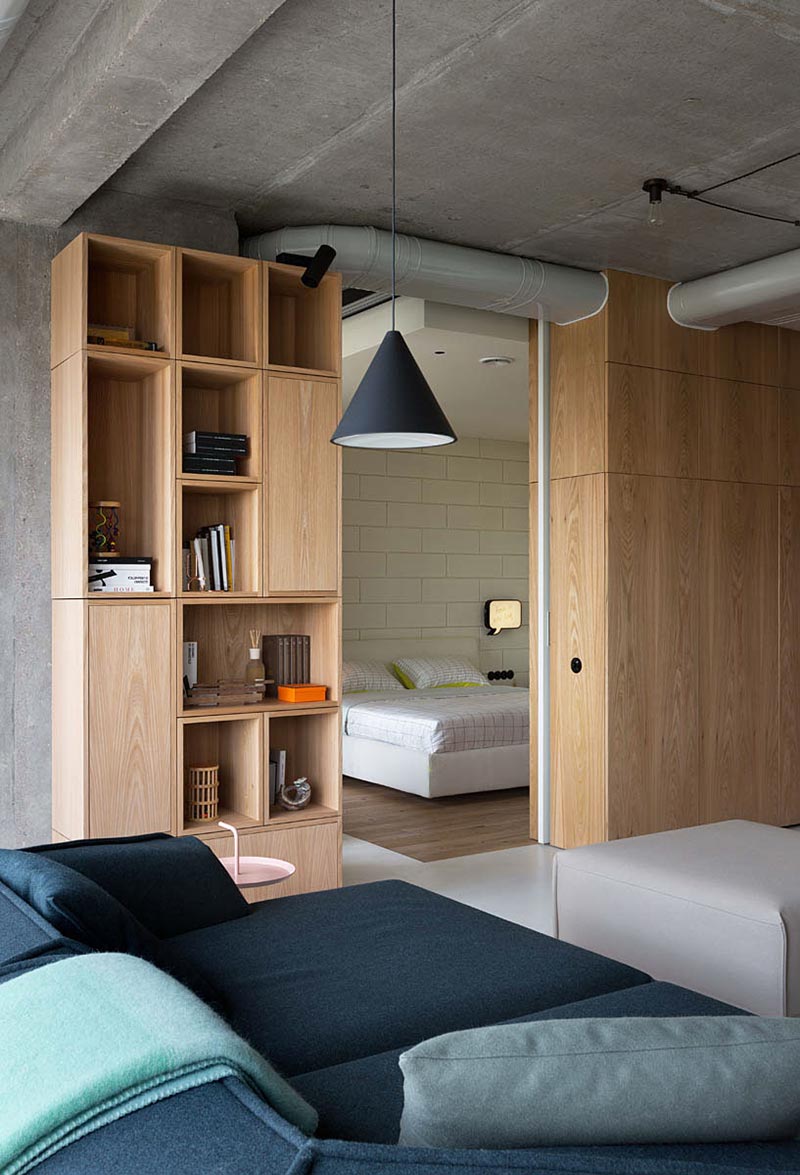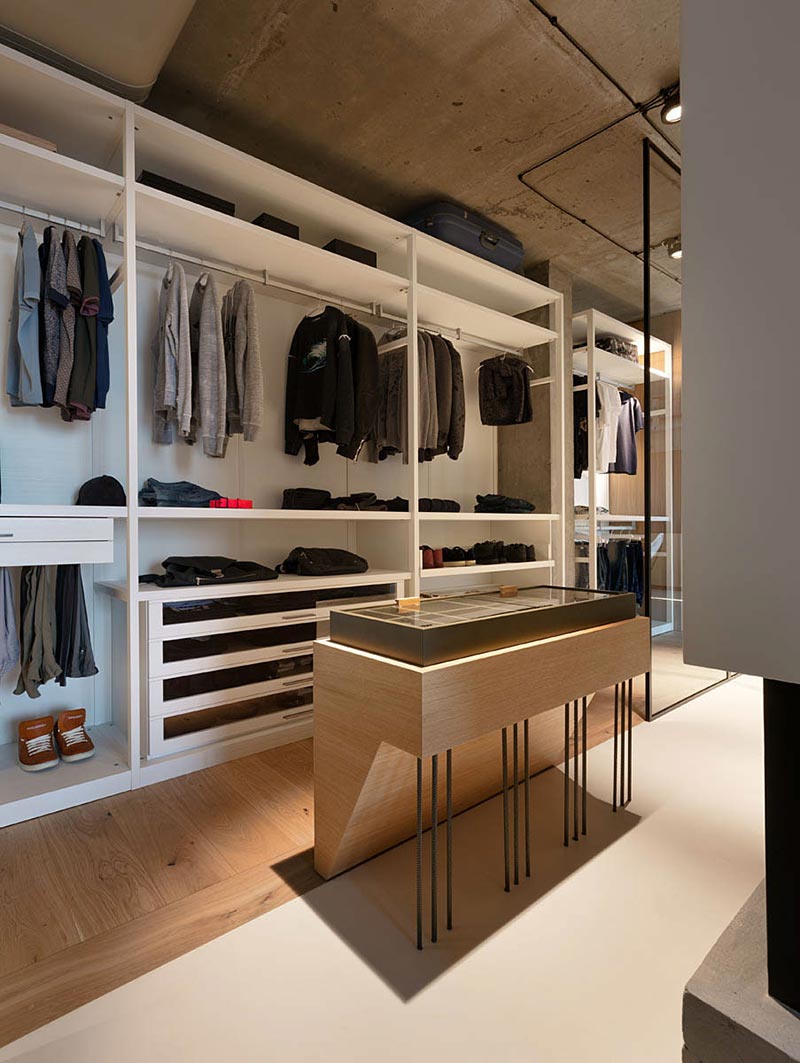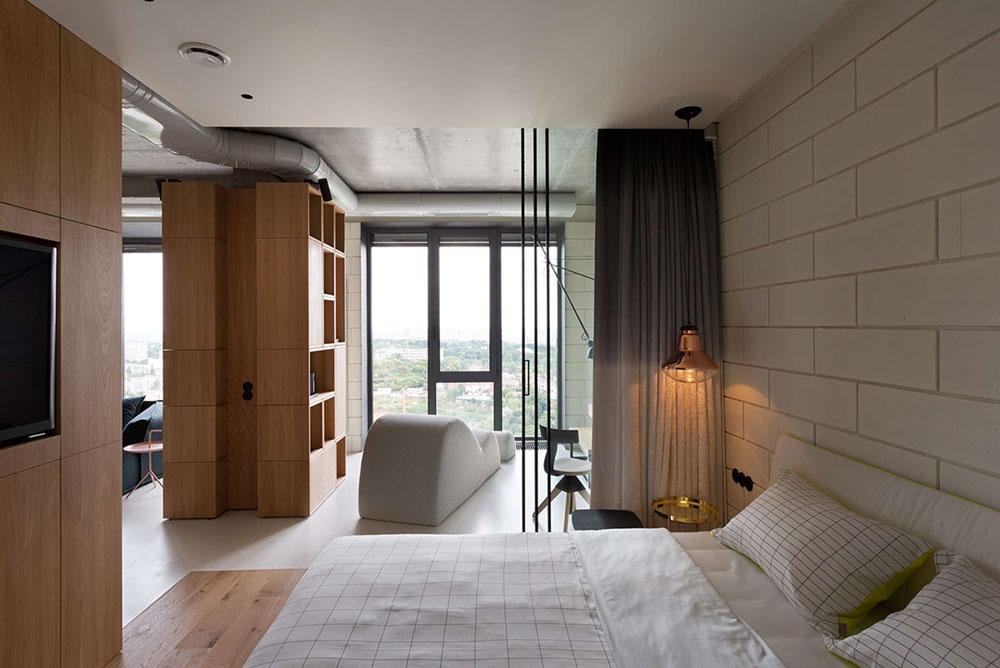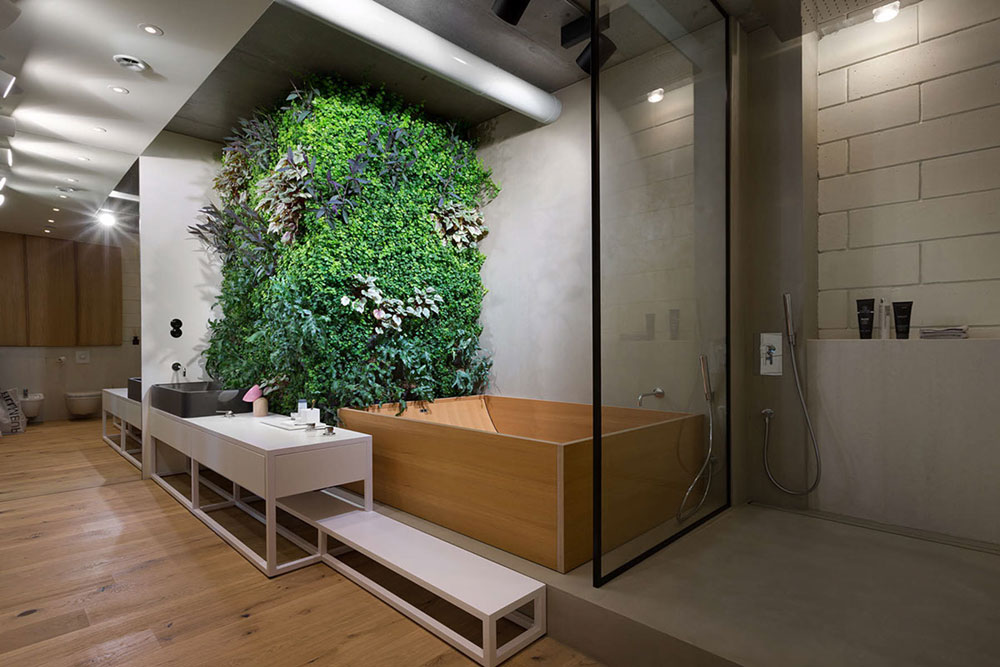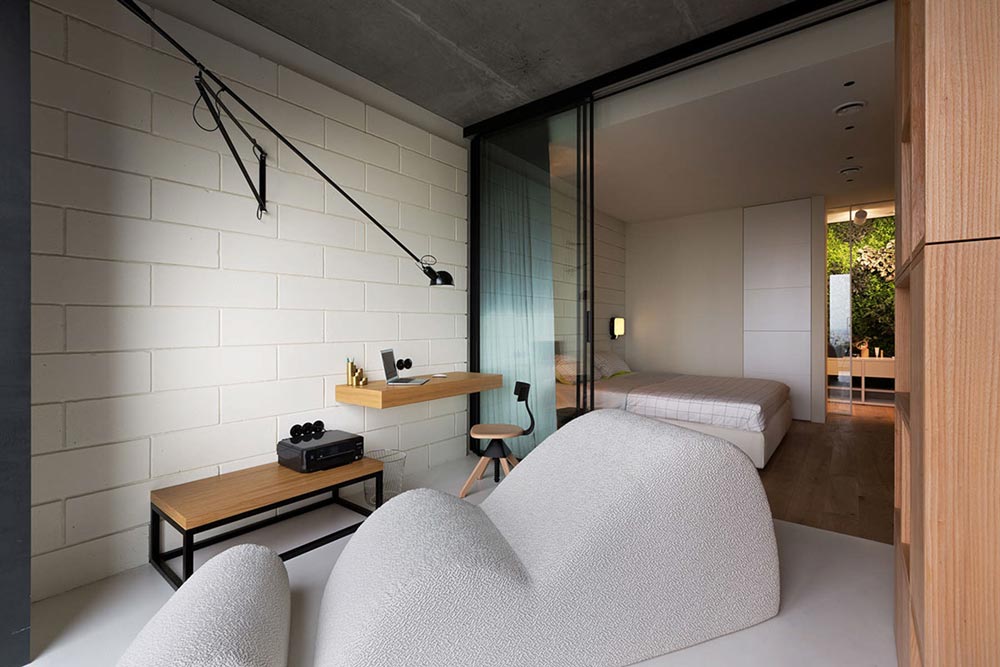 Architects: Olga Akulova
Photography: Andrey Avdeenko