This apartment happened upon us without a name or location by which to associate it, but we felt it was well deserving of both recognition and a title. Thus we have named this project Apartment A+. Top letter grade, perfect sense! In fact, the entire apartment appears to make perfect sense. From the uniformity of the leather white walls, to the cozy corner fireplace, to the statement piece bookshelf in turquoise …everything has its place and is perfectly placed.
The one statement piece our eye was immediately drawn to was the large orange lighting fixture hanging over the dining room table. At first glance is seems amiss and almost intrusive, but upon a second look one seems to gain perspective of this piece, and it even made us smile.
After all, orange delivers a splash of color for every season, so why not set the tone year round?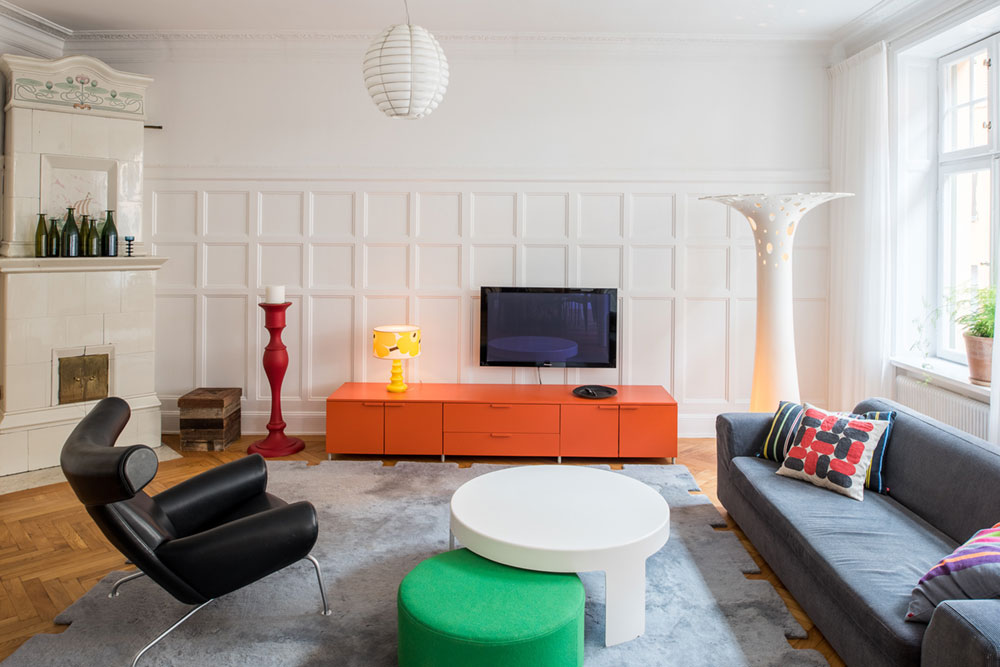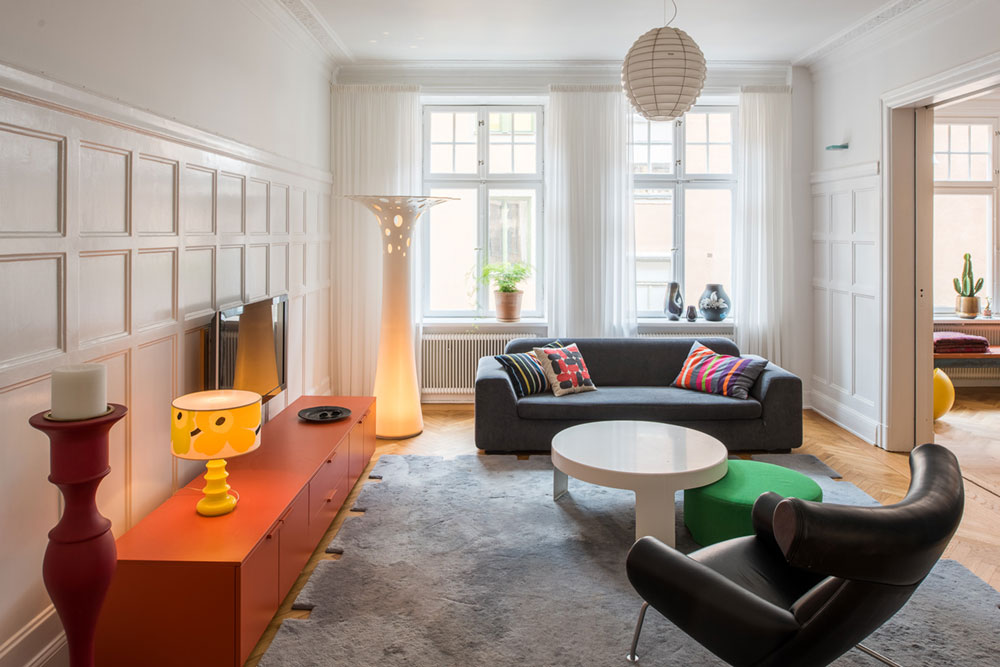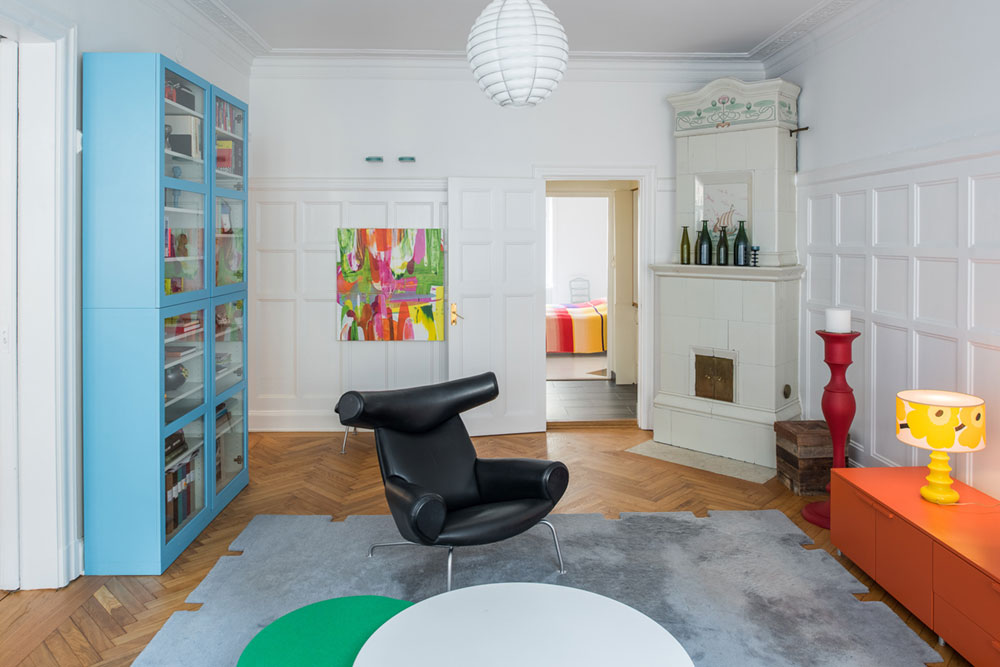 From fragrant oranges in the summer, to crisp fallen leaves in the fall, to the glow of warm fire embers in the winter, and of course the enjoyable sight of orange flower blooms in spring; truly you cannot go wrong with even an obtrusive amount of orange in any home, especially not when it sets the stage for lighting in this cozy apartment.
Each room delivers it's own special flare, with a hint of color, a dash of elegance, and a smattering of style, we definitely feel this one was aptly named "Apartment A+" for it's overall quality and character throughout!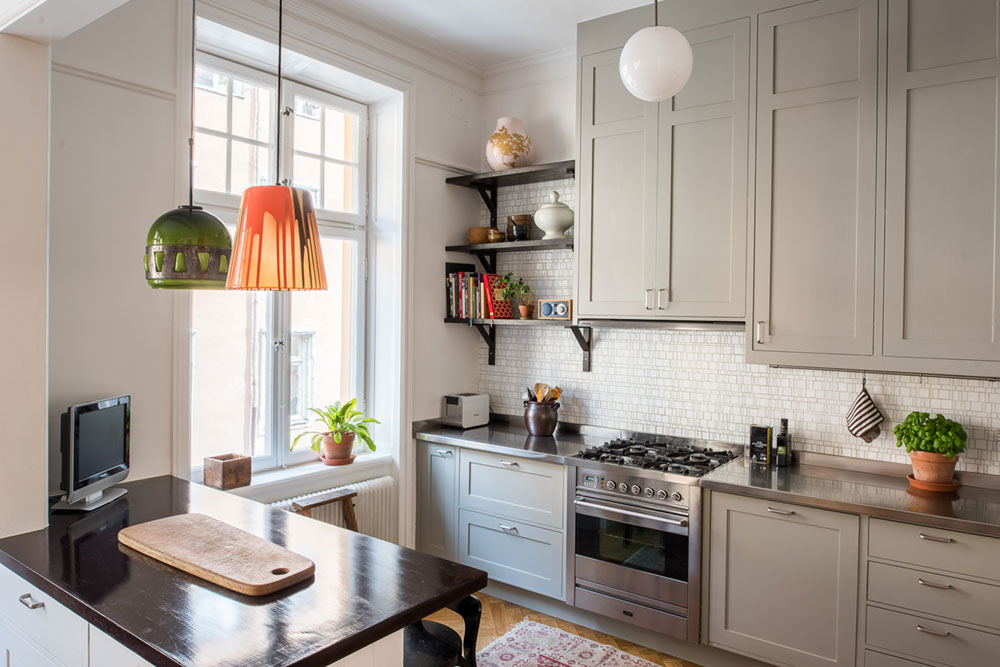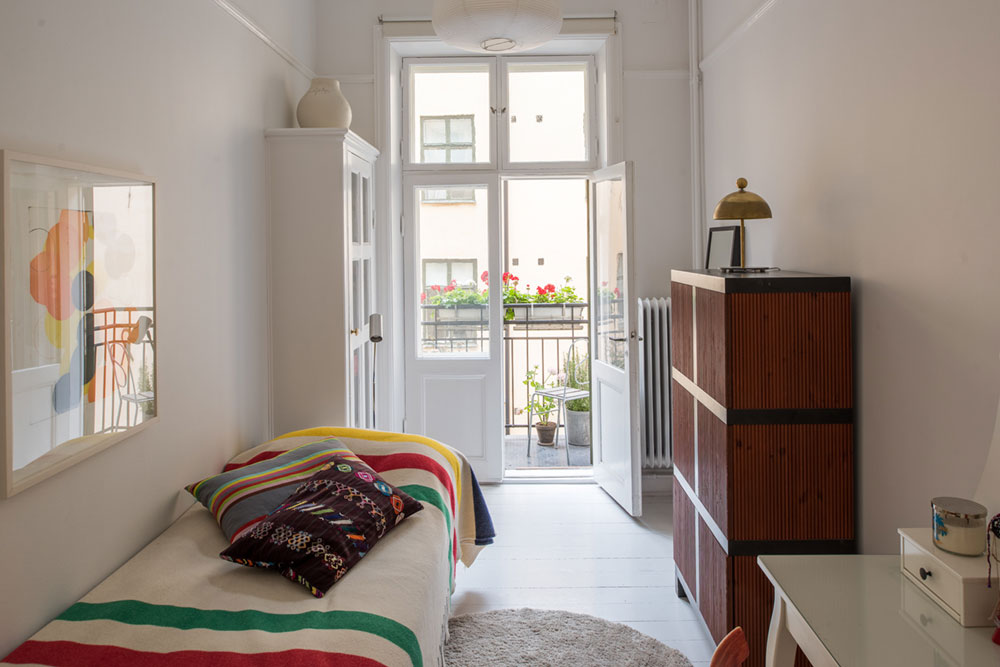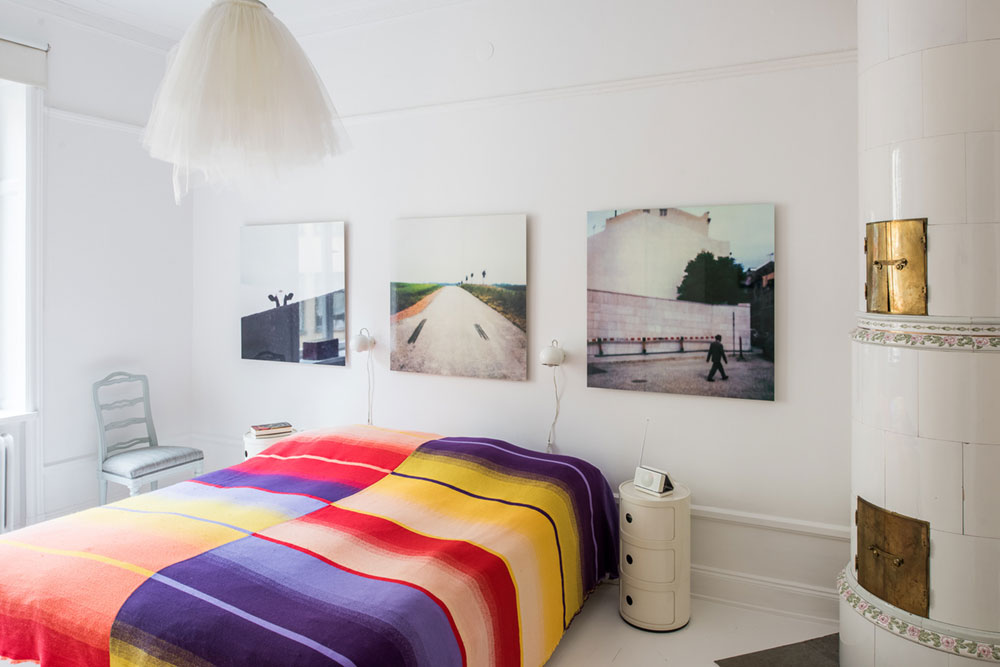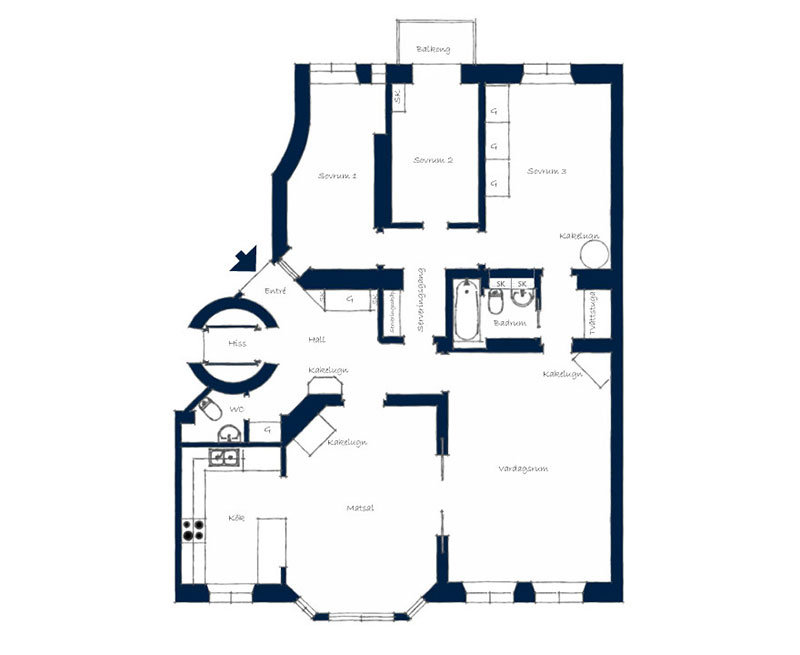 Photography courtesy of Skeppsholmen