Atelier Modern design firm managed to wow once again with this Montreal, Canada construct. Set in motion by a young couple ready to undergo the makings of a family, this project began under such an understanding, and took shape with the recognition that any growing family needs space that is adaptable to every stage of life. Once the stage was set, it was time for Atelier Modern to set the tone, and so they did!
With the multi-level staircase being a pivotal focal point within the home, they made this piece of the project literally sing. Metallic in nature, the rail was composed of steel with alternating dimensions, creating a vibrating effect as one ascends or descends.
Much like the Monks in Thailand use a 'singing bowl' from which to guide their meditation, this staircase will take on the tone of the family during their daily routine, singing to the tune of their life-song. We could truly stop there as that is significant in itself, but the remainder of the home definitely deserves mentioning also…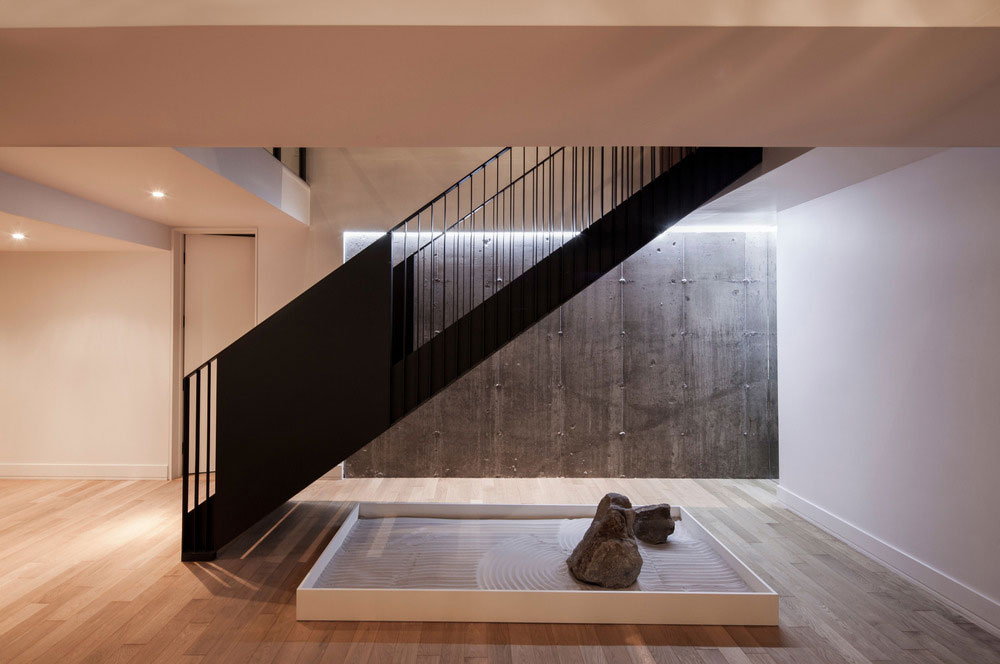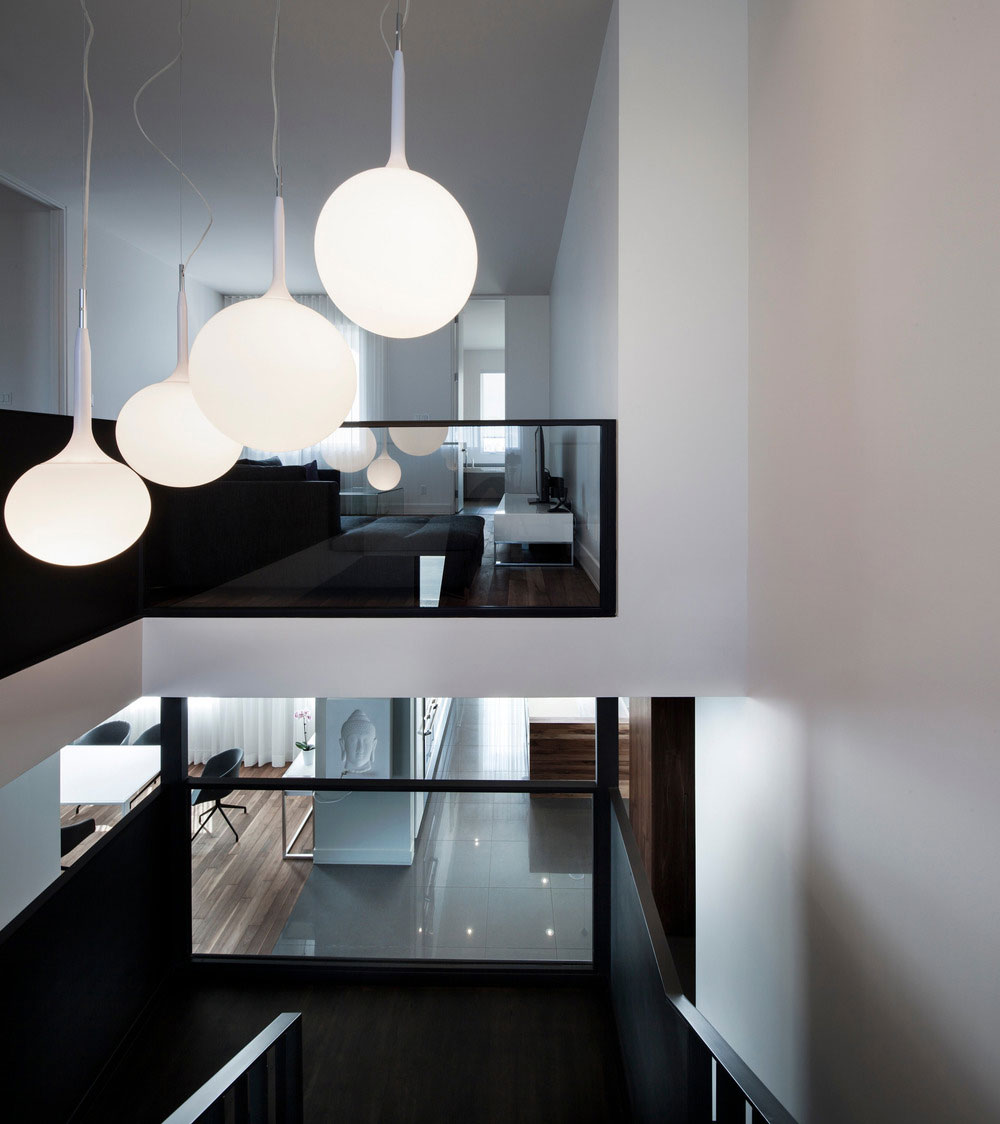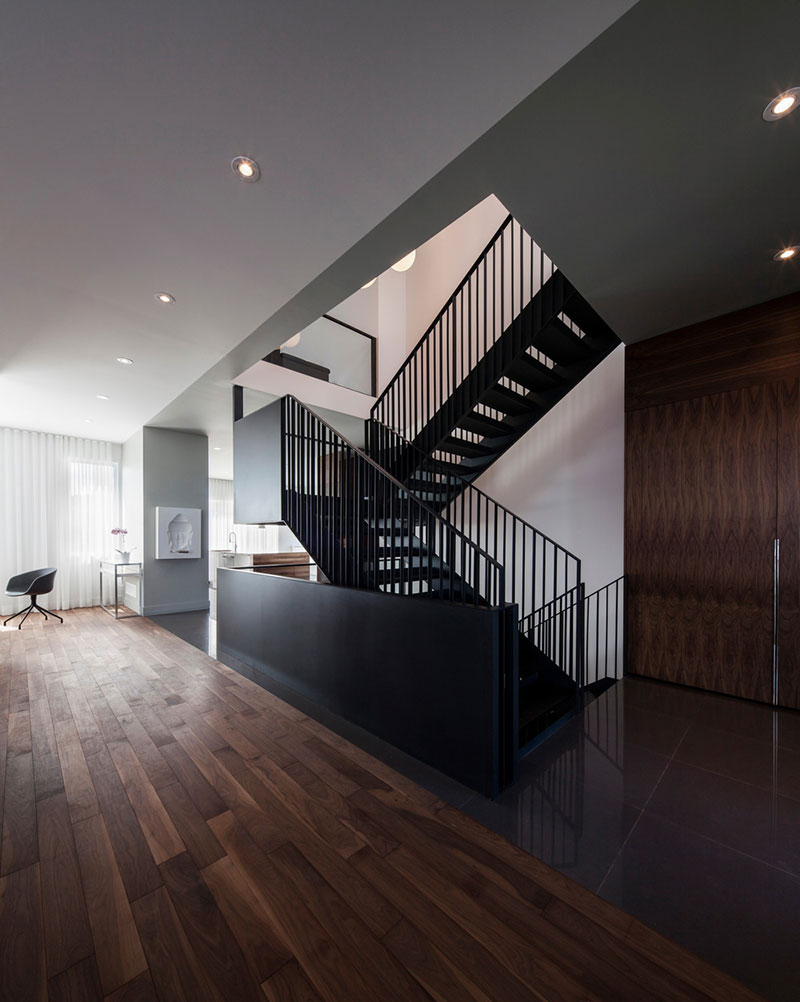 With a two-sided fireplace adding warmth to both the dining area as well as the adjacent living area, it creates a traditional ambiance to this modern space. And although the kitchen is tucked away in an alternate corner of both the dining and living area, it still has an open feel, and is inspired by the side-drop view of the singing staircase.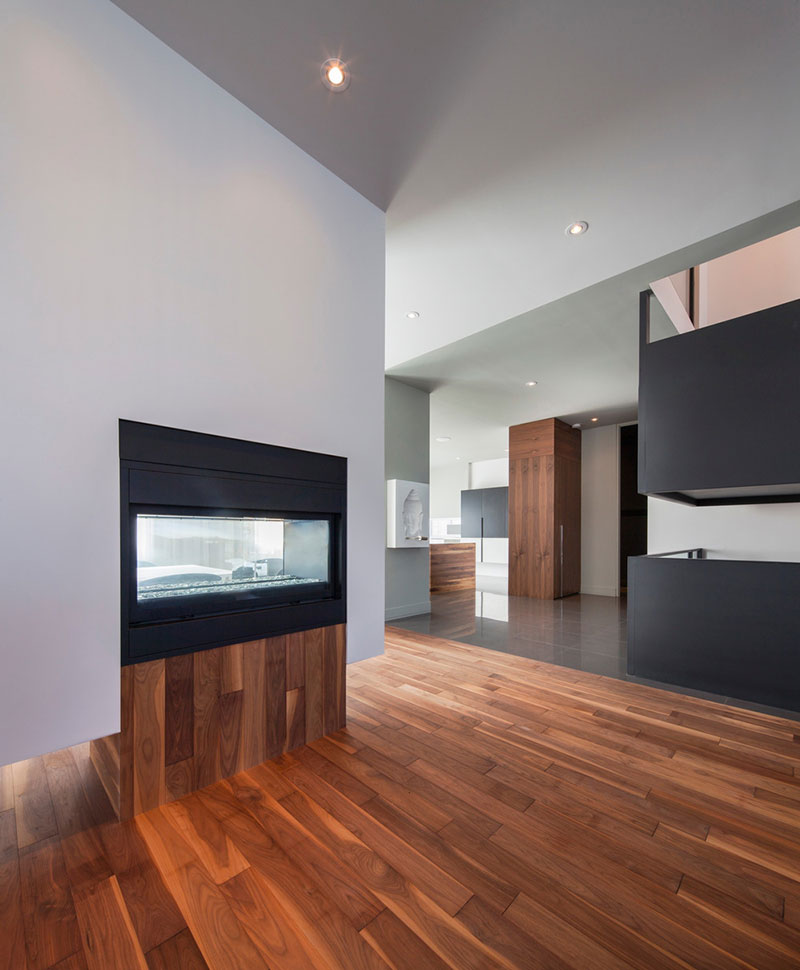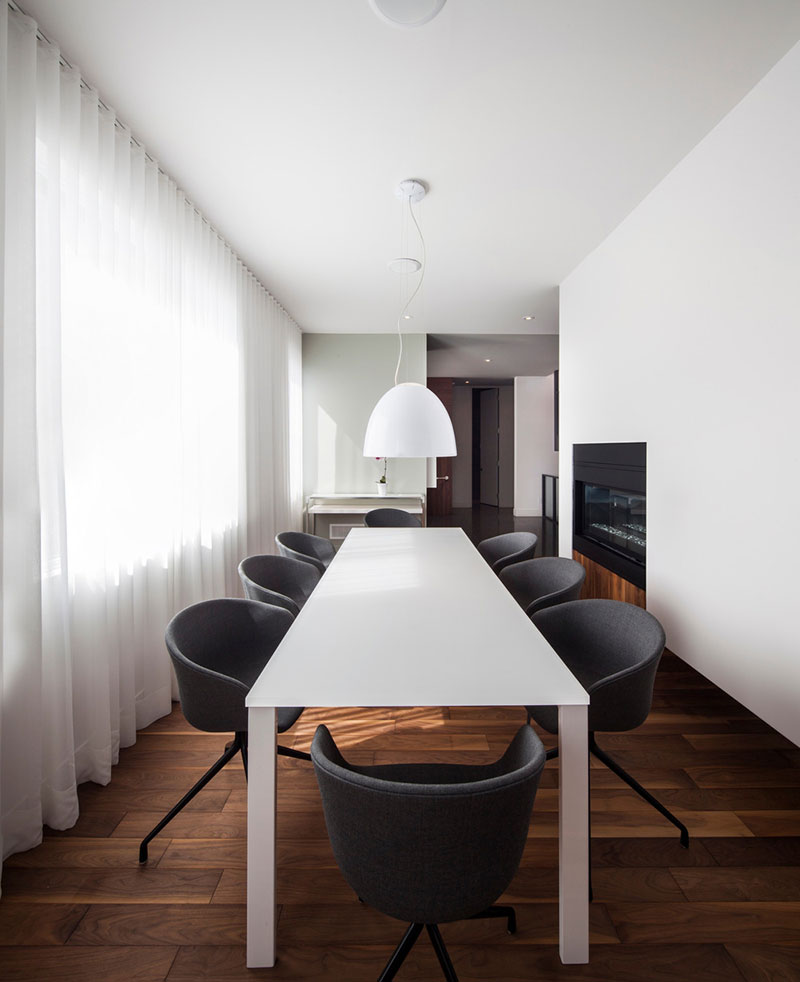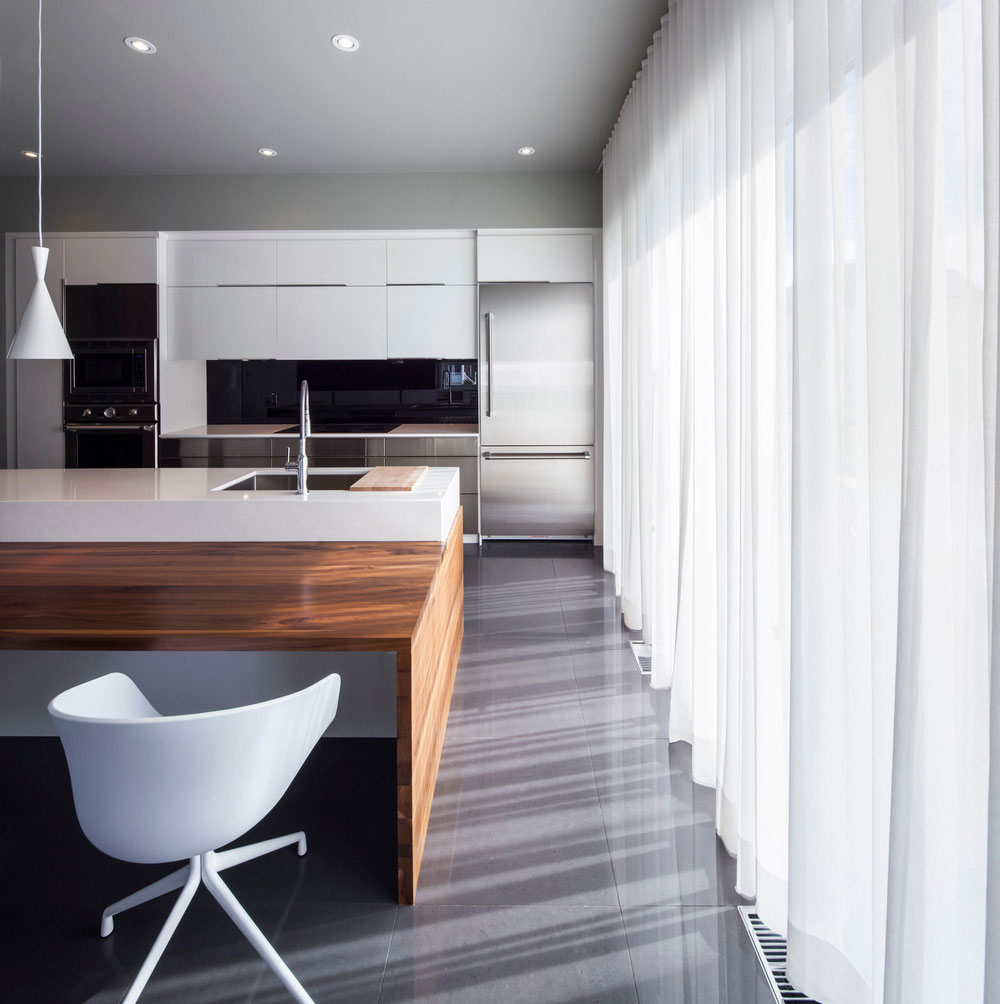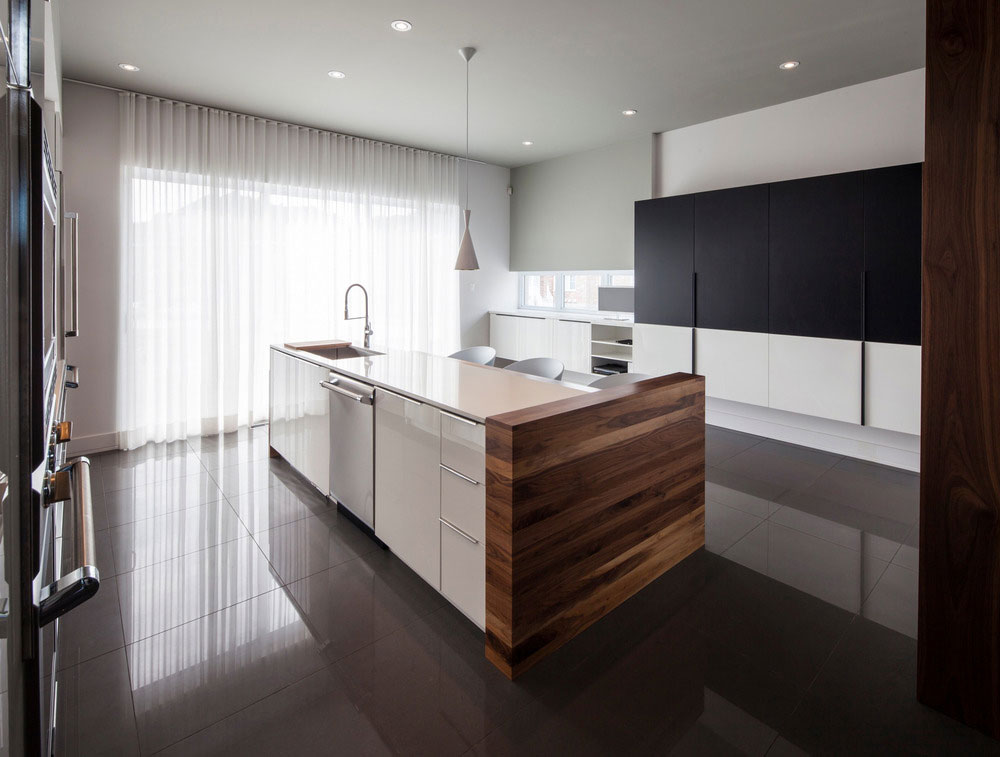 Four bedrooms lie in wait on the top floor, with the master bedroom harboring a spectacular washroom of modern marvels.
Slate grey and charcoal floors and cabinets, along with medium-colored wood and marble white finishes harmonize beautifully throughout the entirety of the home, creating a true symphony of space for this couple to call home.
The only finishing touch, really, requires what only a stork could bring …and to that we offer our preemptive congratulations to these parents to be!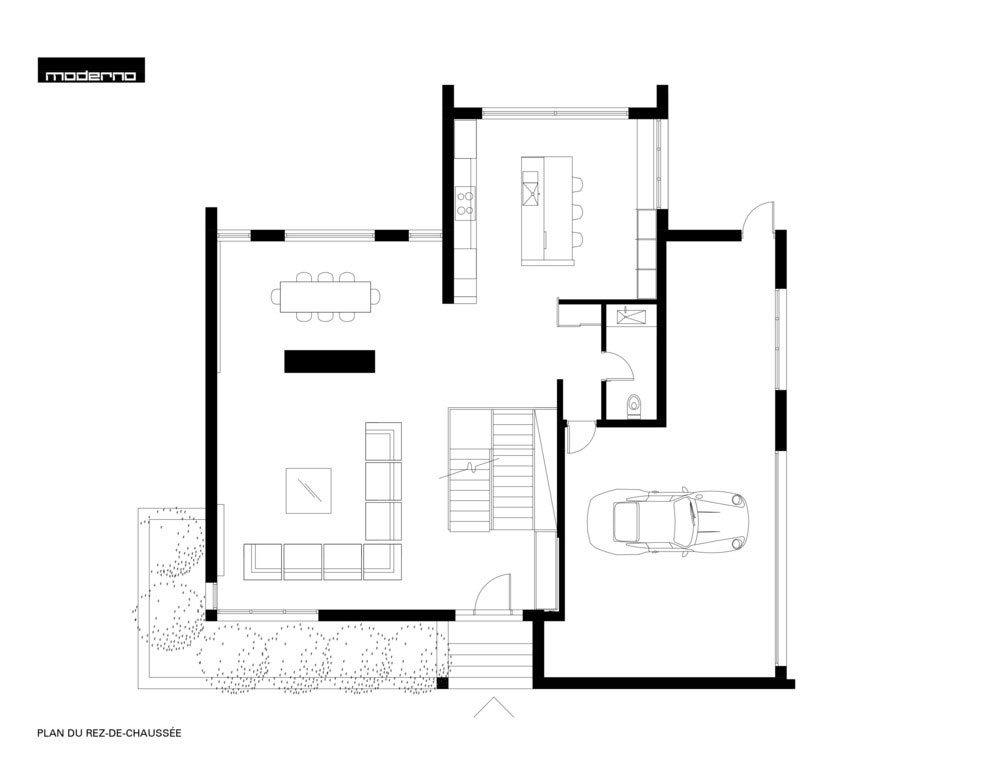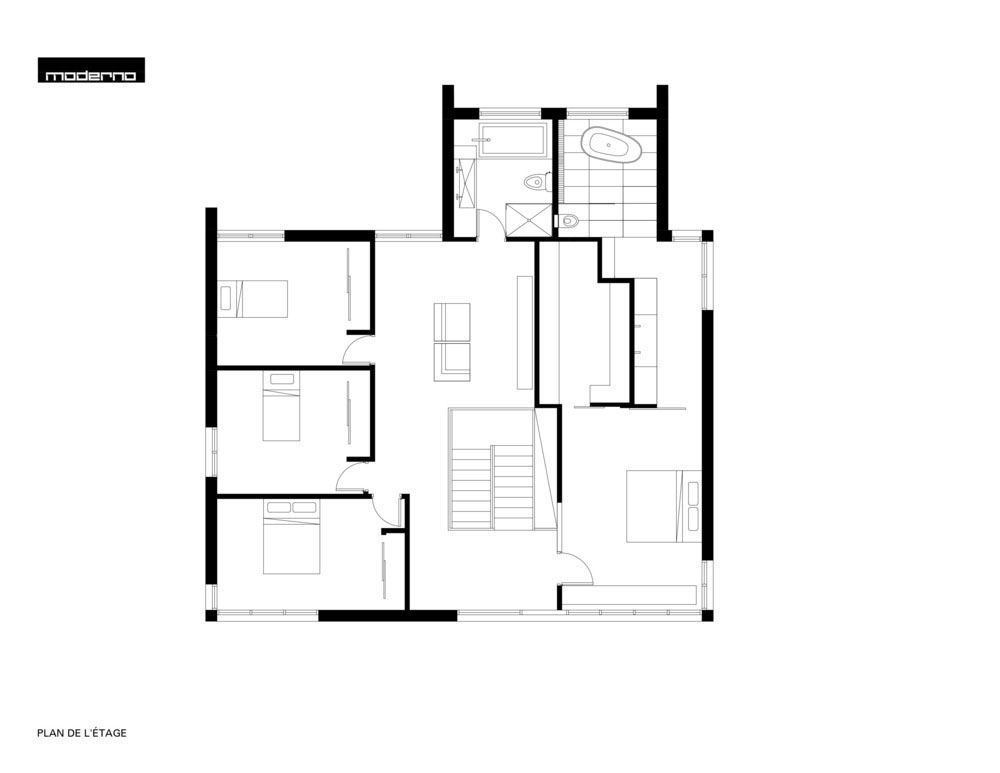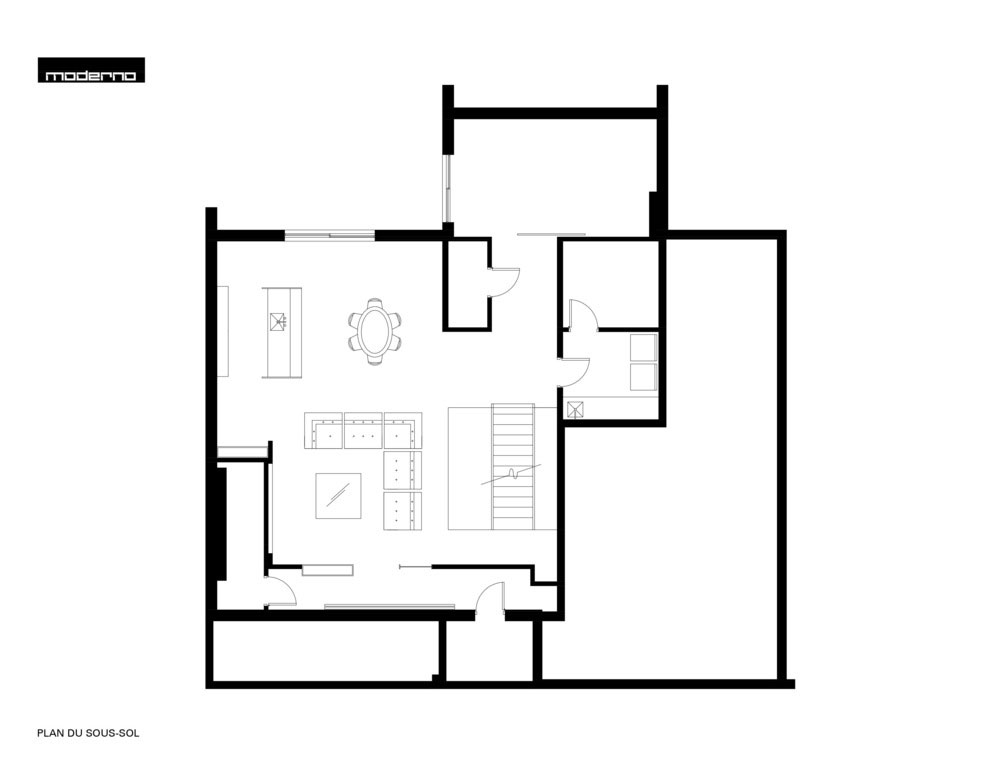 Architects: Atelier Moderno
Photography: Stéphane Groleau