It's true; we can't get enough of these small spaces, simply because we are finding the limited floor space to be so greatly overshadowed by the big personalities each one of them presents. After all, why live in excess with this type of access?!
This tiny stacked apartment, or "residential house" by Denis Svirid, is an example of exactly the personality we speak of. A concept to completion project that inspires one to want to downsize, if only to see what kind of creative genius they themselves could concoct.
Plus, with real estate prices being at an all time high worldwide, potential homeowners are continually seeking out sleek living environments without the overshadowing cost of an inflated mortgage. The findings within these tiny dwellings seem consistent, as it pertains to what is making these homes so appealing, and that is the open concept, large windows, and literally seamless interior.
Gone are the days of busy bedrooms, appliance-laden kitchens, and overstuffed living rooms. 2015 brings with it simplistic elegance, welcoming the outdoors in through vast windows, and utilizing that which come naturally: nature …in all its splendor and simplicity.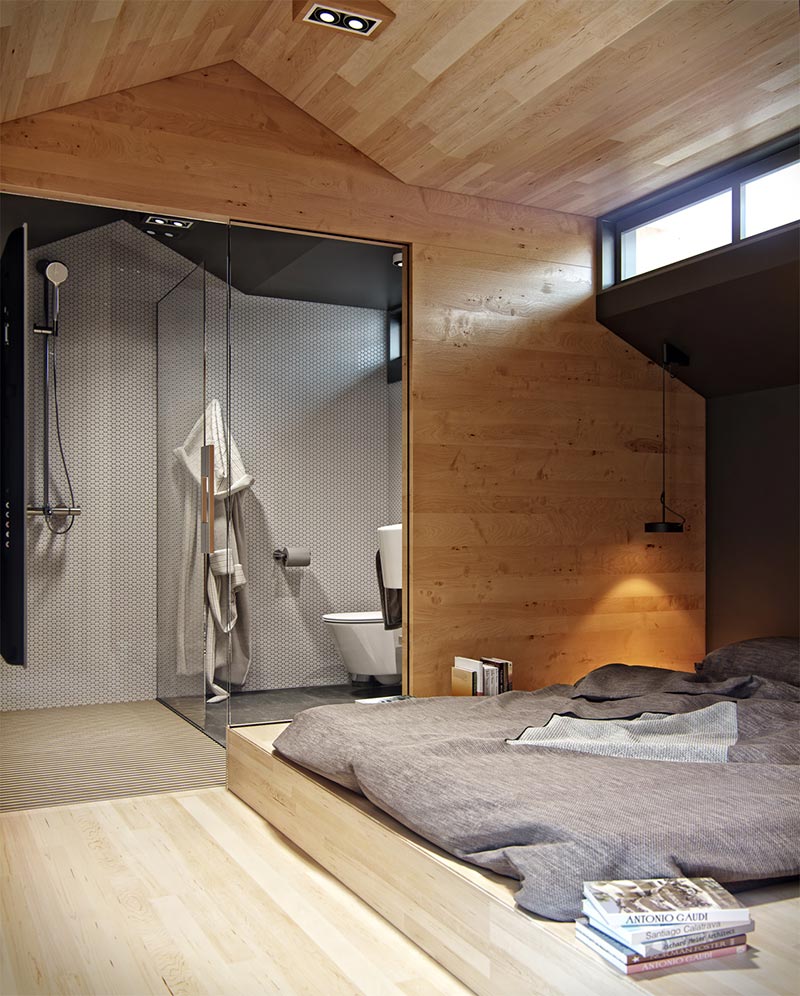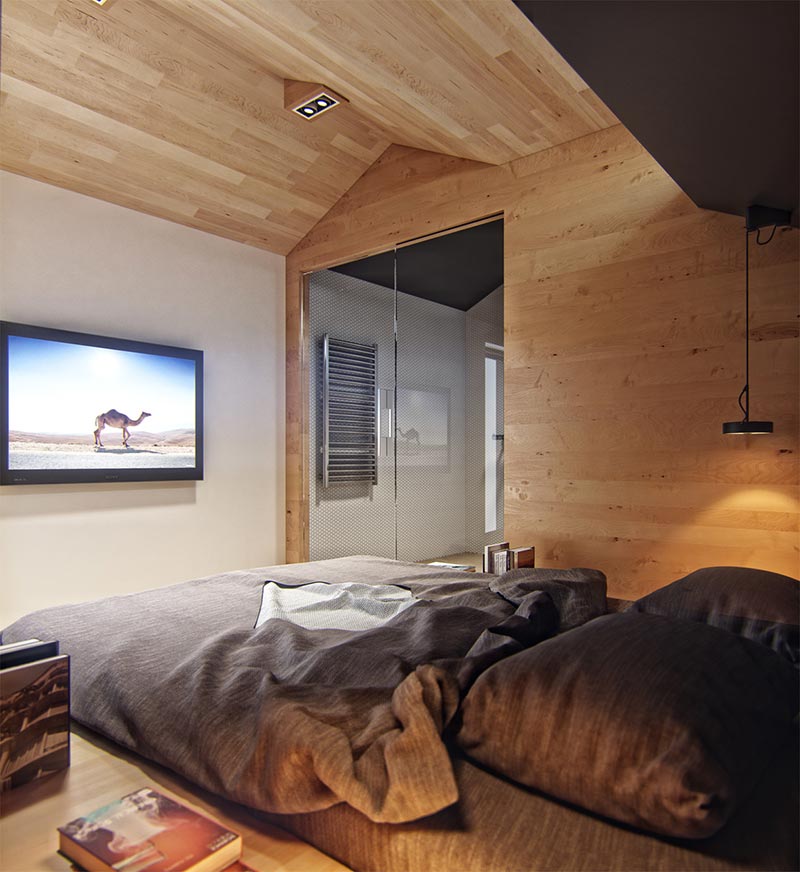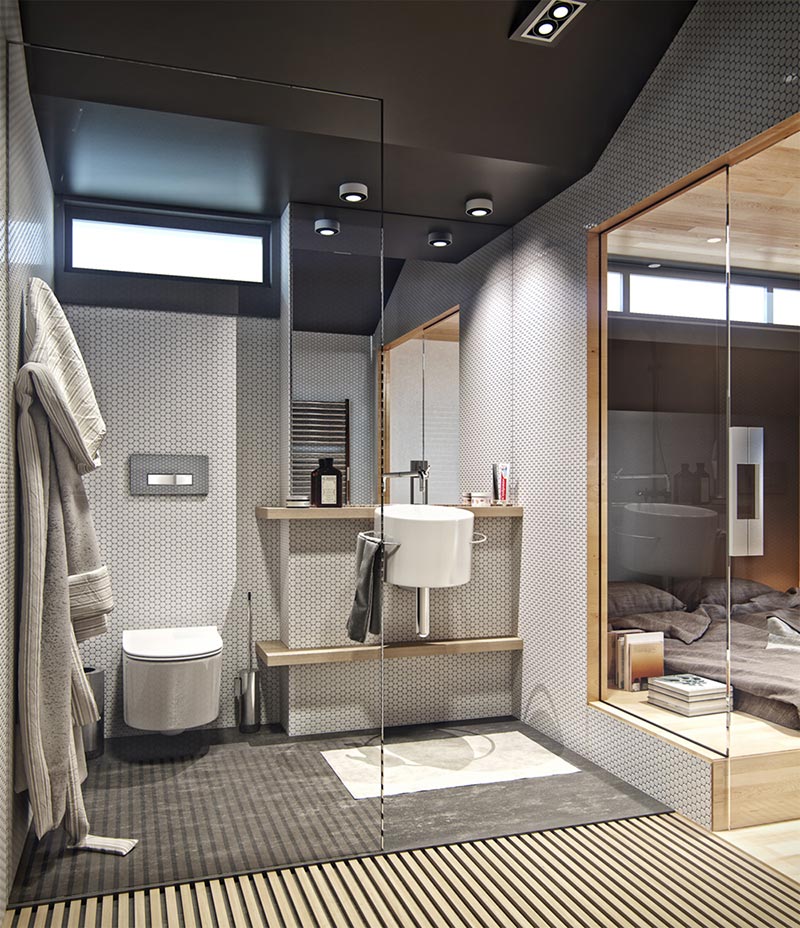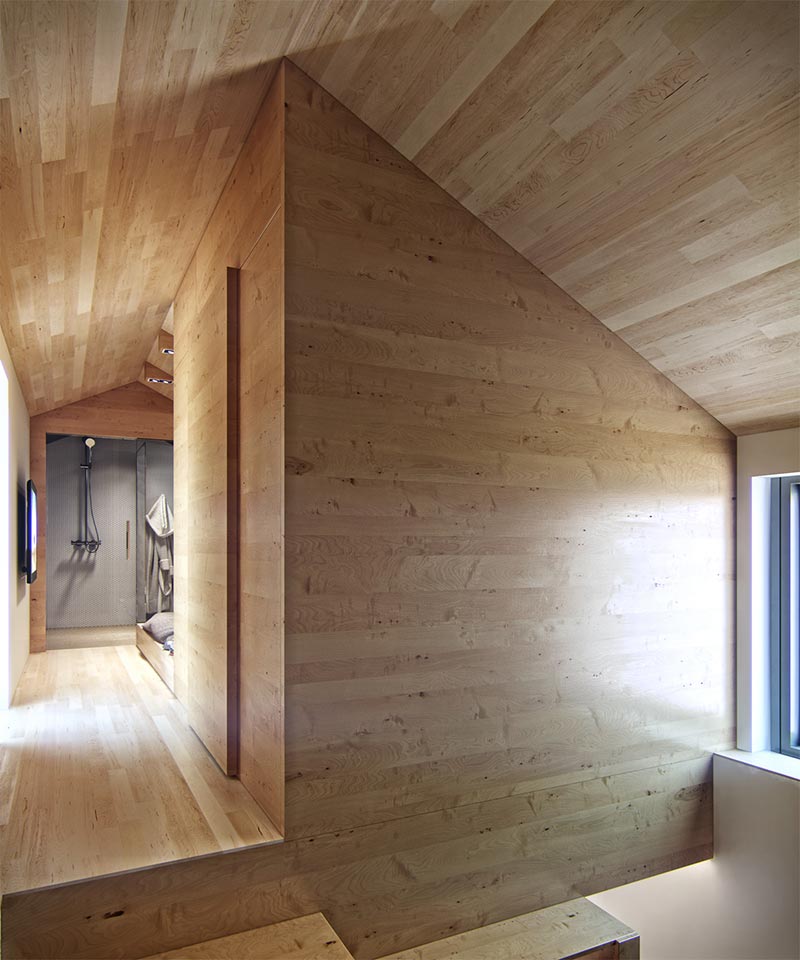 This tiny apartment is filled with sandstone pine flooring, a complimentary honey pine built in shelving and a work desk that are nearly a uniform duo. And this natural element is carried throughout the space, including within the sliding bathroom doors leading into the first floor bathroom.
Tucked away upstairs, via the wooden drawer steps, is a loft style bedroom shrouded in knotted pine, and backed by a glass encased bathroom with an open air walk-in shower.
It is also worth noting that the closet is of plentiful size, so no single "need" has been left unaddressed, which makes this space a true delivery of excellence!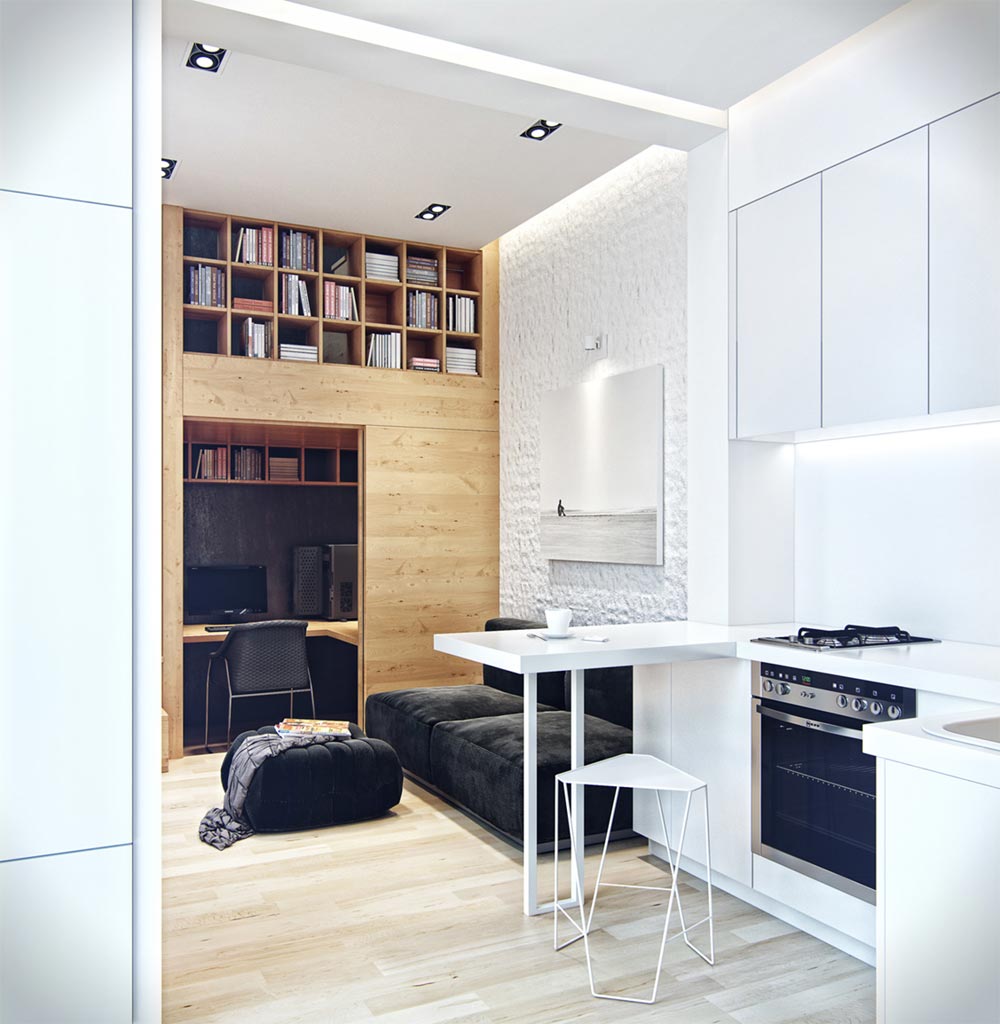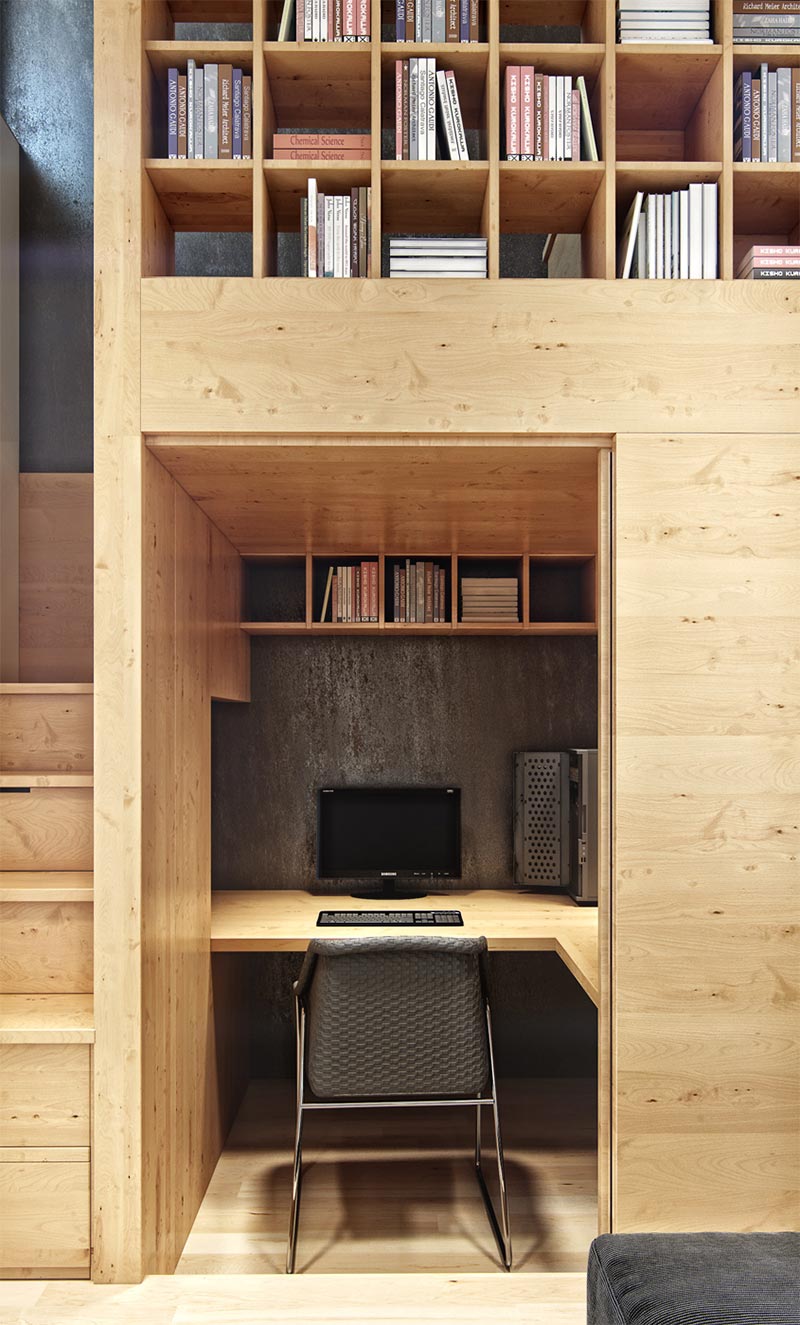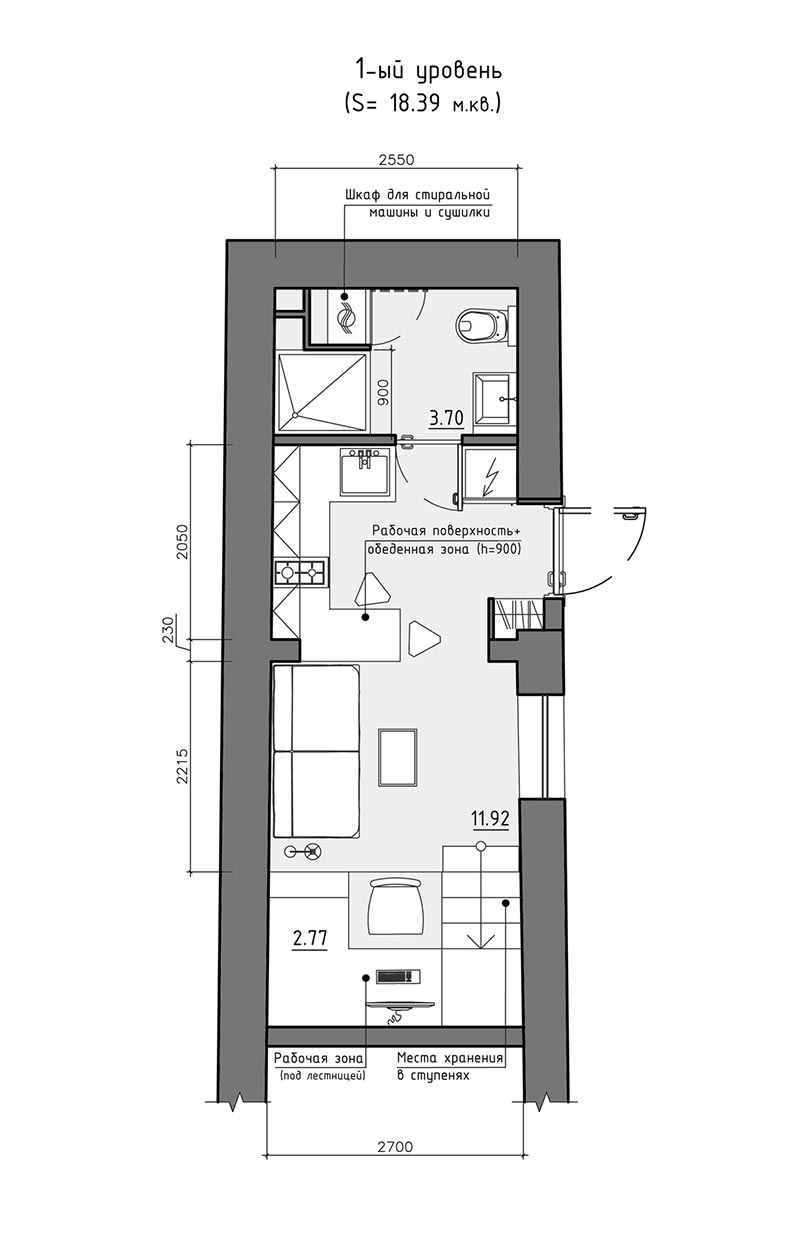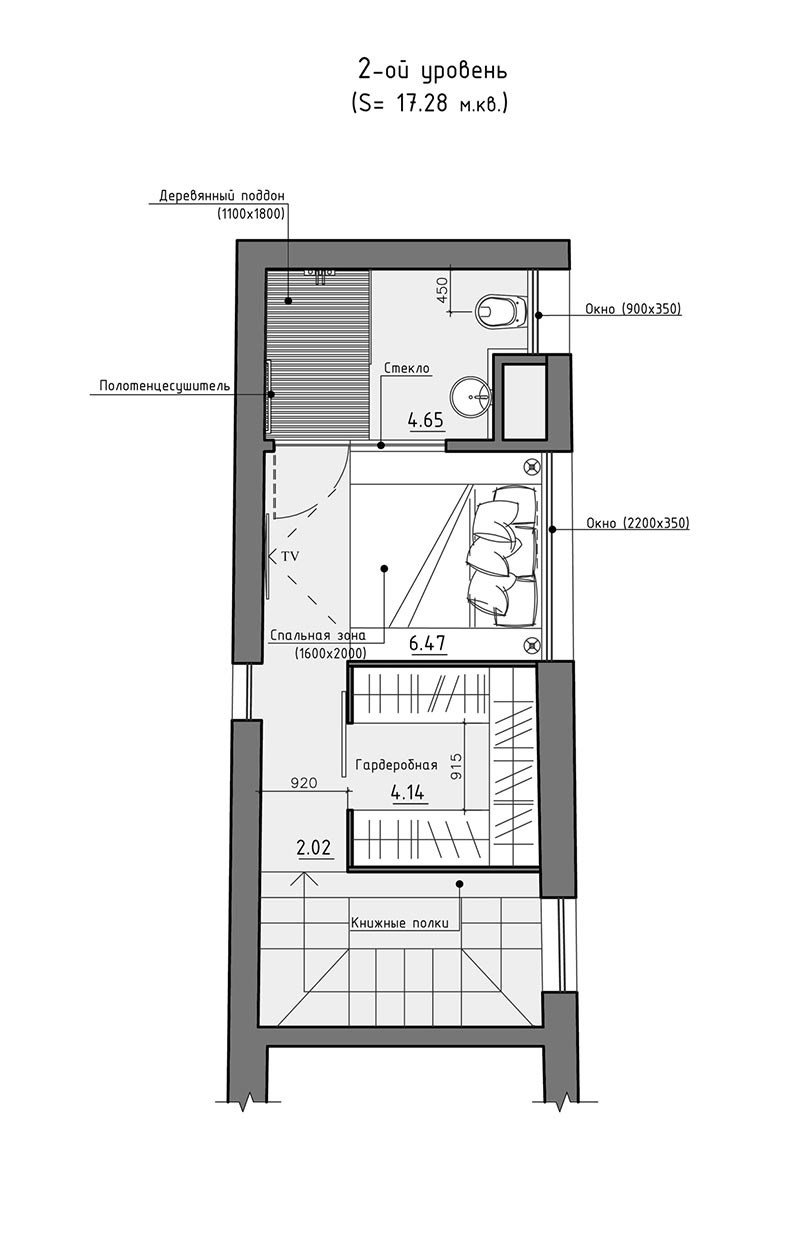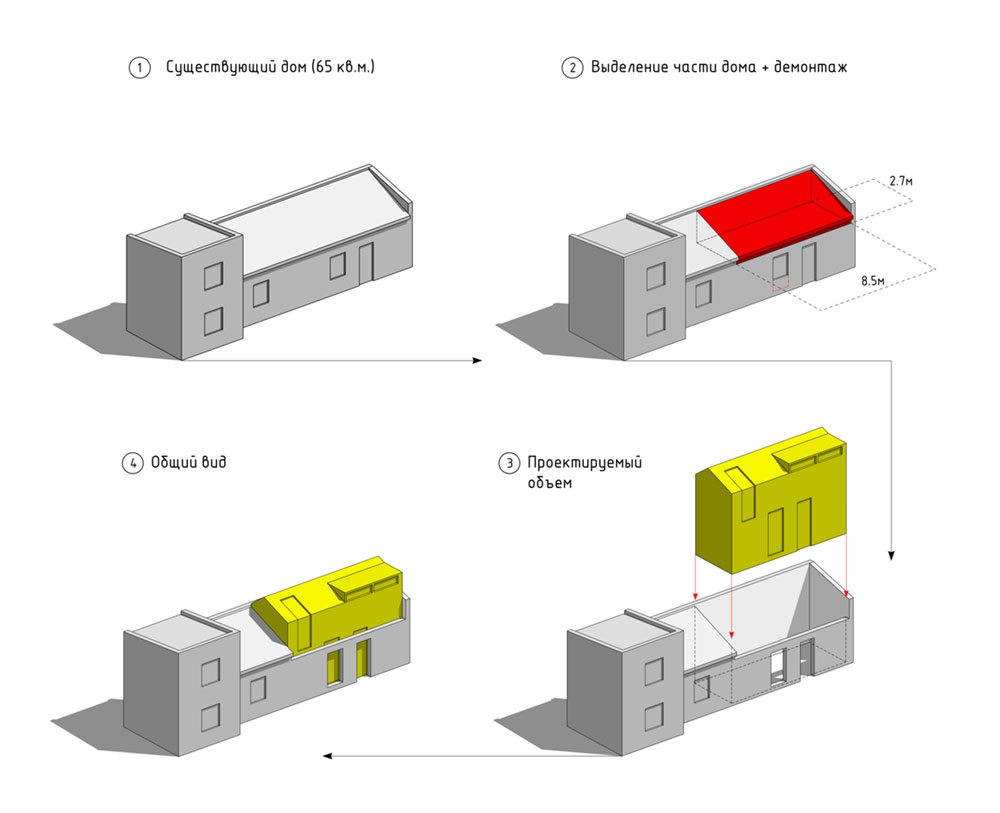 Design: Denis Svirid
Photography courtesy of Denis Svirid