Who knew that a 'somewhat' monochromatic interior could meet a 'somewhat' minimalistic space in the middle ground known as perfection? Clearly the designers knew exactly their intent! Expertly designed by Image Box Studios out of New Delhi, India, this Scandinavian Apartment has beautiful original features such as a brick wall painted the perfect shade of white, along with white plank flooring with just a splash of sheen, a duo of white couches, and a variety of art happily strewn amidst the room.
The myriad of wire-framed, industrial-style hanging lights, adds further flare to the living room, and two wooden chairs with mustard colored seat cushion diversifies the color palate of this room nicely. The living room also offers a high gloss, tube style wood-burning fireplace in white, which is nestled in the corner – adding warmth to this cool space.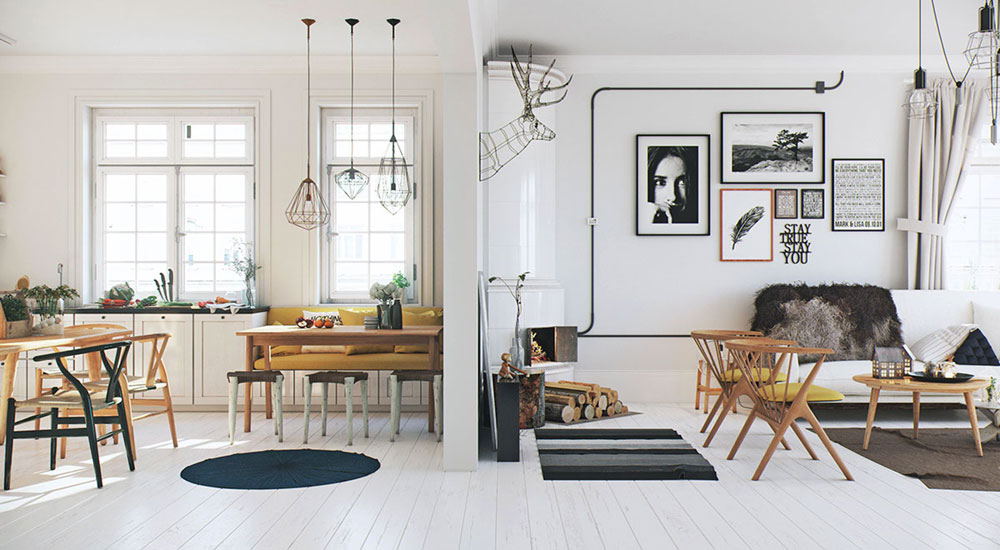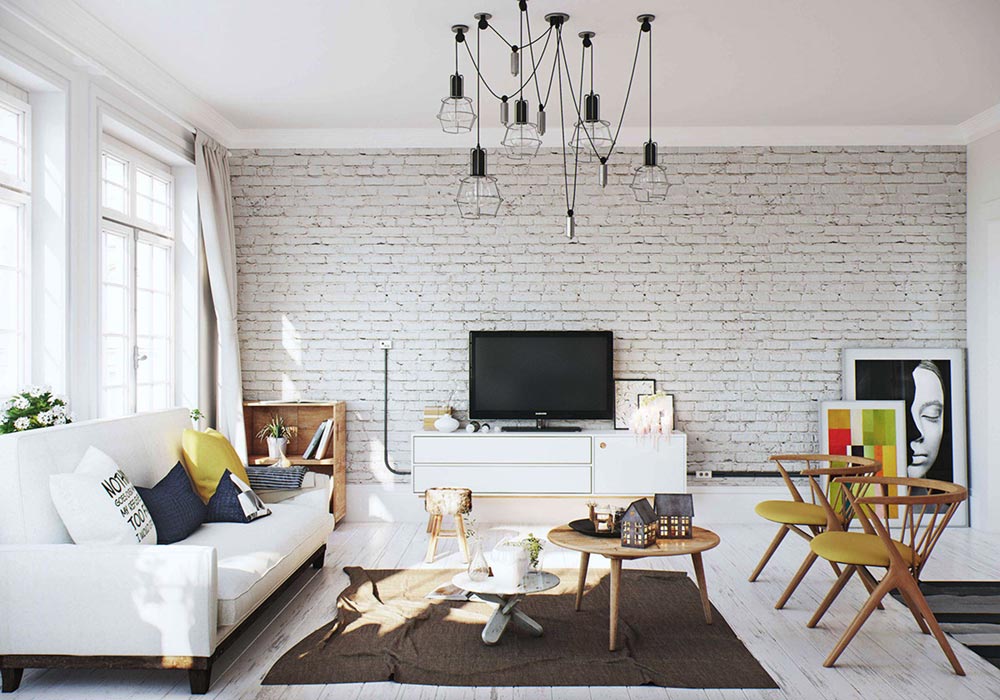 The adjoining room opens up to a kitchen, and is also adorned in white; like a new bride eager to play house. With a variety of seating styles and options, a chalkboard wall piece, and a built-in wooden shelf delivers dimension while being a useful at the same time. With two different tables for dining at, white cabinetry washing over the walls, and large windows for optimal lighting, this kitchen functions as it should, and looks good doing so.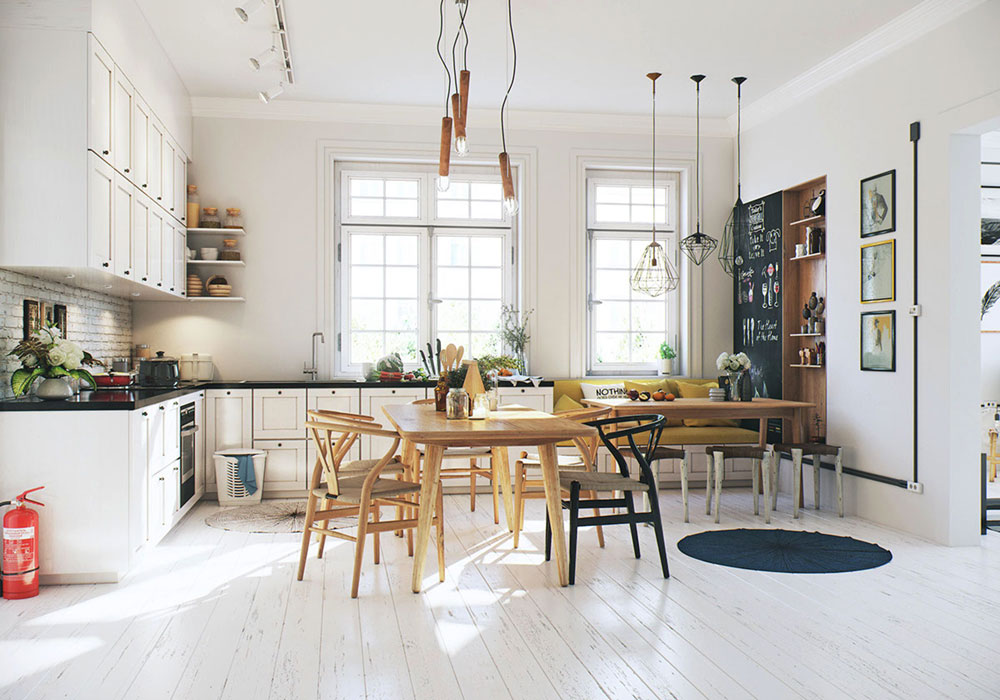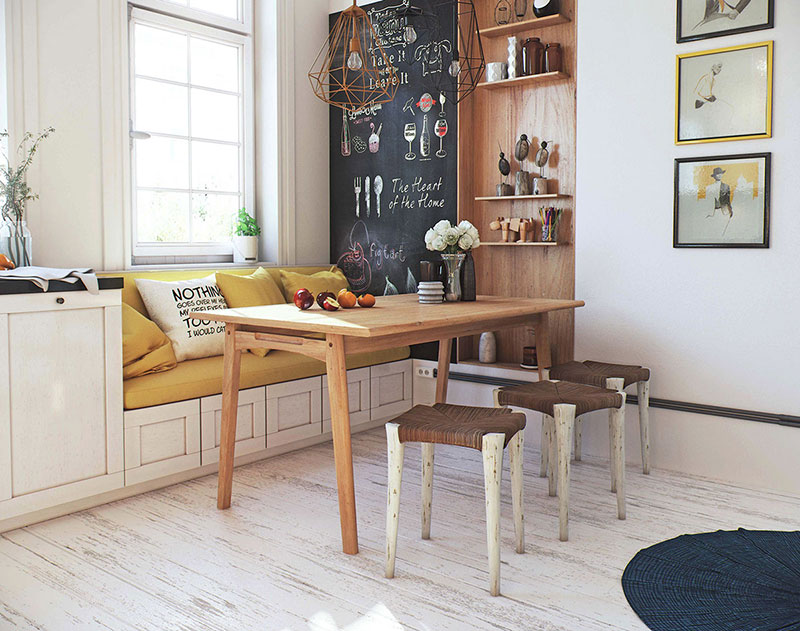 Last but not least, the "rest center", or the unassuming bedroom that opens up through French doors via the kitchen, boasts of a cozy corner fireplace too, and the whitewashed look carries through nicely straight into this joyful sleeping space. Floor to ceiling, we give this a review of – spectacular!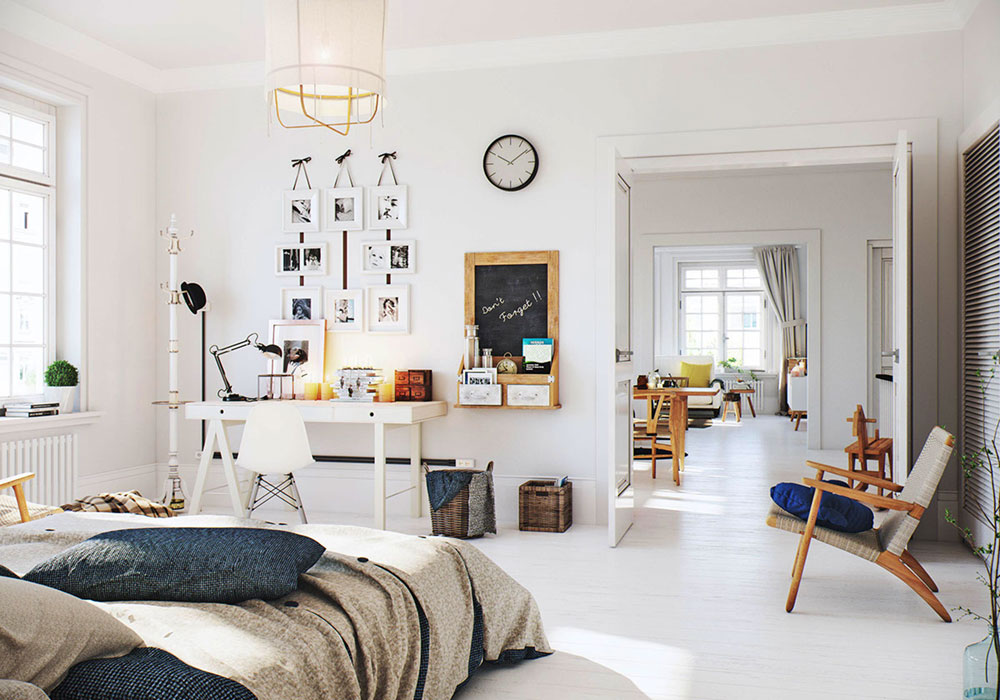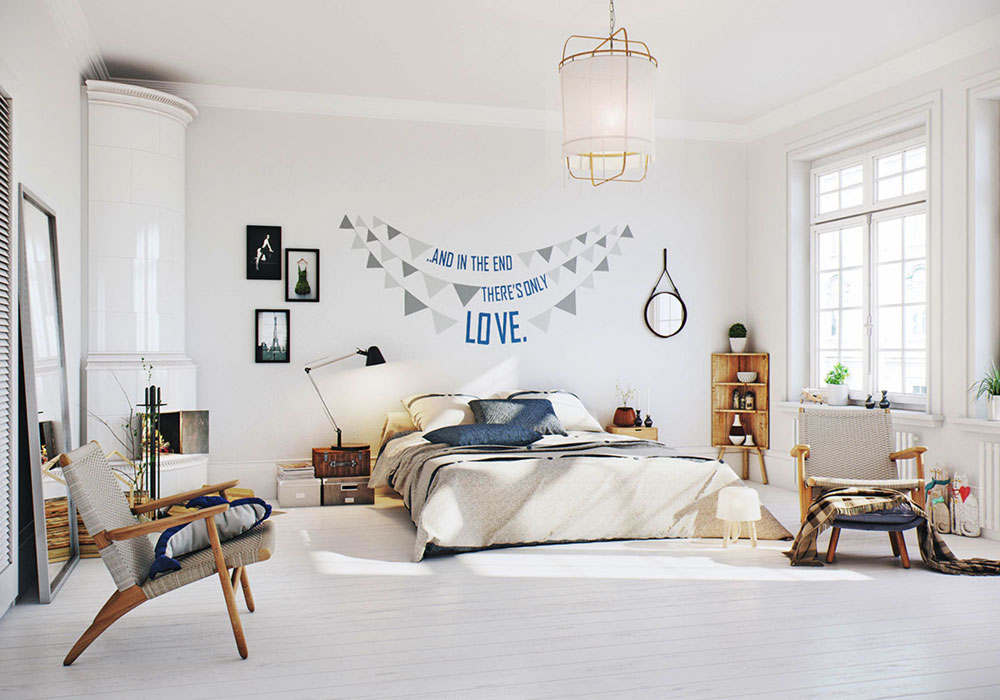 Design: Image Box Studio
Photography courtesy of Image Box Studio