The Boro Hotel offers stylish boutique accommodations for those who find themselves in the illustrious Dutch Kills neighborhood, within the Long Island, NY district. And as a "borough" of Queens, the name itself was intended to reflect exactly that: a "Boro"! As a city known for not playing shy about being "the greatest" in every regard, this hotel is no exception to such a proclamation.
Inspired by exceptional architecture and a well-positioned location, IdeaWork Studios, along with Jay Schwartz, wanted to ensure this property had pizzazz but with a classy air that didn't overdo itself.
Even the branding itself was put to thought, with the intent of harnessing the industrial-chic surroundings, and emulates the building itself. With the green on the front doors, the greys in the concrete, and the charcoals in the hallways; these colors and tones are reflected in the logo, stationery, business cards, and throughout the website as well.
Mad genius is what that is …the same genius you'll see carried throughout the hotel.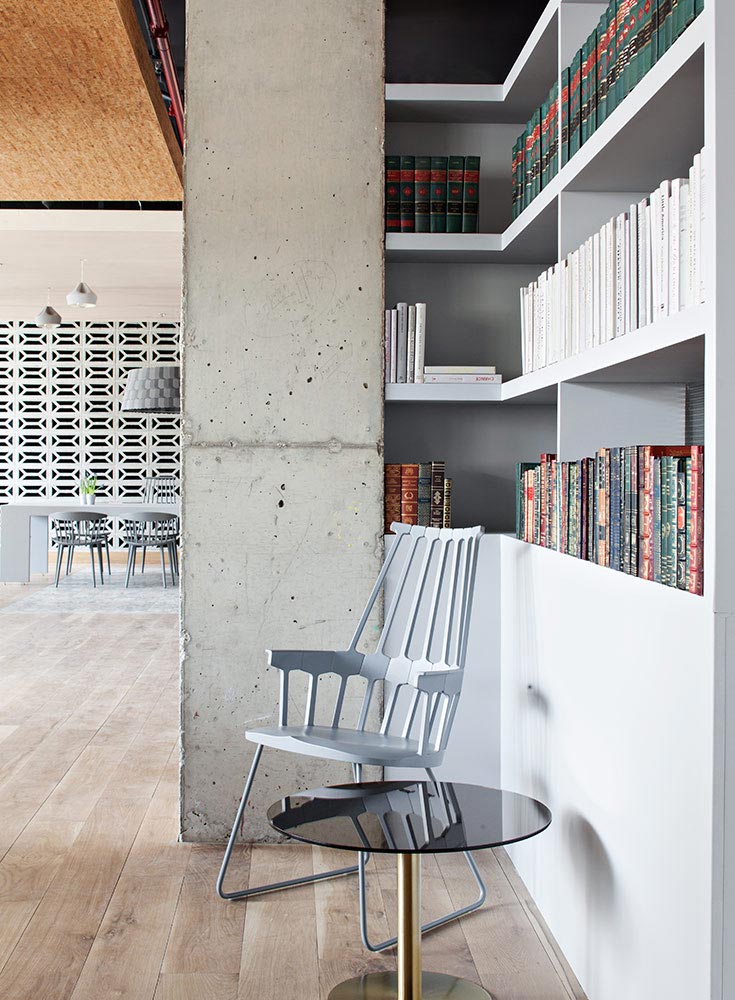 The kitschy collaboration within the caffeine-riddled café, offers a single simple espresso station, but delivers a space where you can sit and sniff the percolation going on while working, relaxing or socializing in this minimalist inspired ground floor space.
Enhanced by the adjoining lobby that opens to a lofty outdoor garden lounge, this is the ideal location to enjoy local farmers markets' freshest daily offerings prepared every morning for breakfast and throughout the day.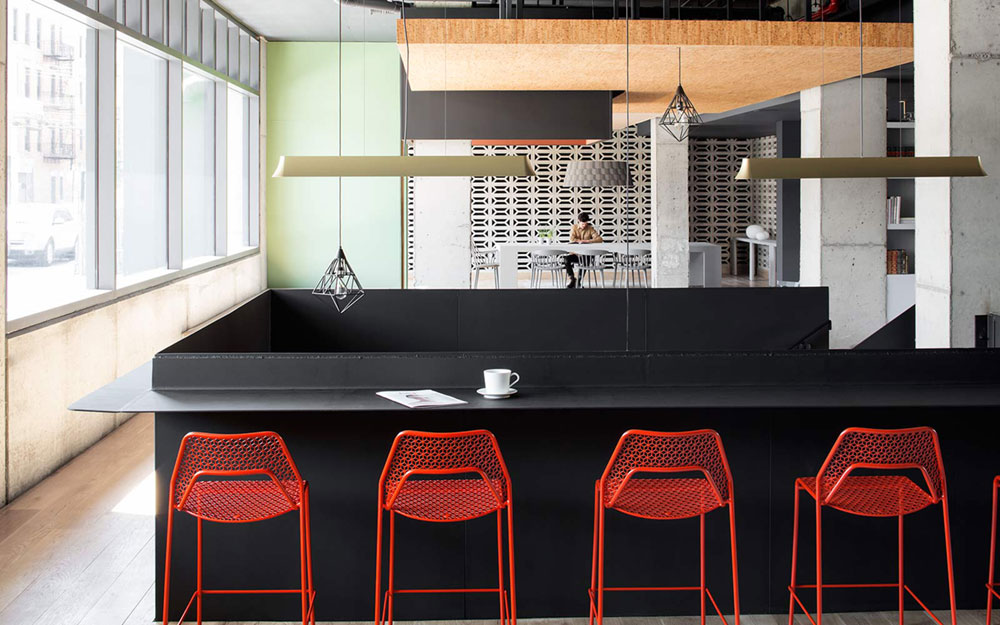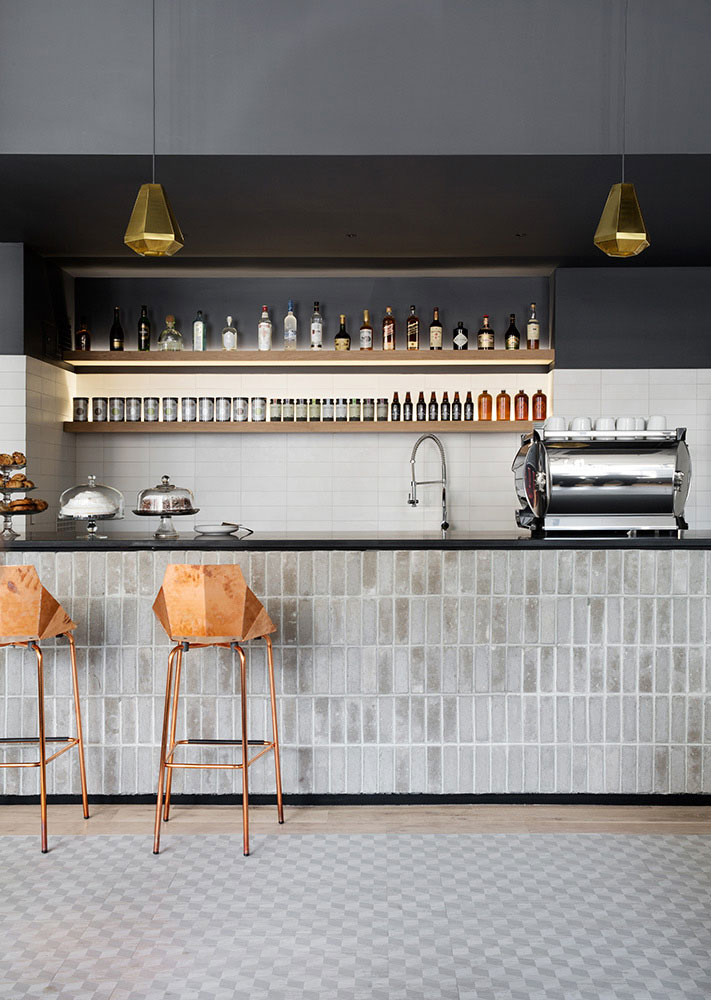 Sandwiched between these spaces you will also notice a small flame coming from a large grey tetras block hugging a cement pillar, a glimmer of warmth amidst the modern hue that surrounds it.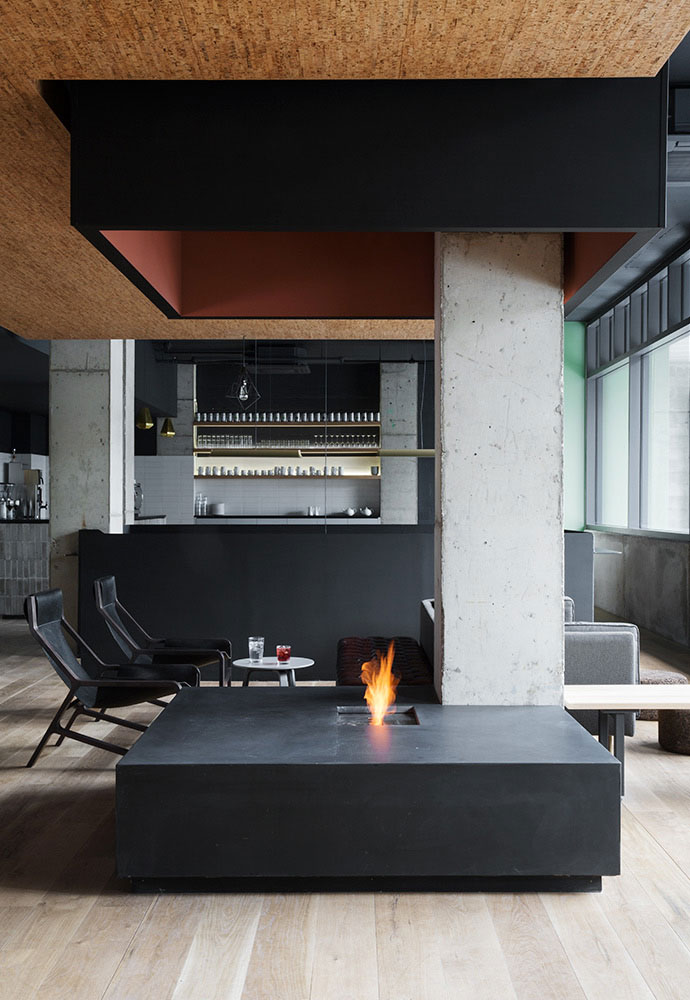 The accommodations themselves are fit for a king OR queen, offering 250 square feet of space, containing floor to ceiling windows overlooking the vibrant and bustling streets of Long Island.
With hardwood floors, a spacious porcelain tiled baths with teak benches, courtesy Caeser Pique robes ,as well as natural Apivita bath amenities, this space is an equally sufficient and inspiring sleeping area for two. So if you are looking for a place to "Boro" in Long Island, we definitely think this location is worth nestling into!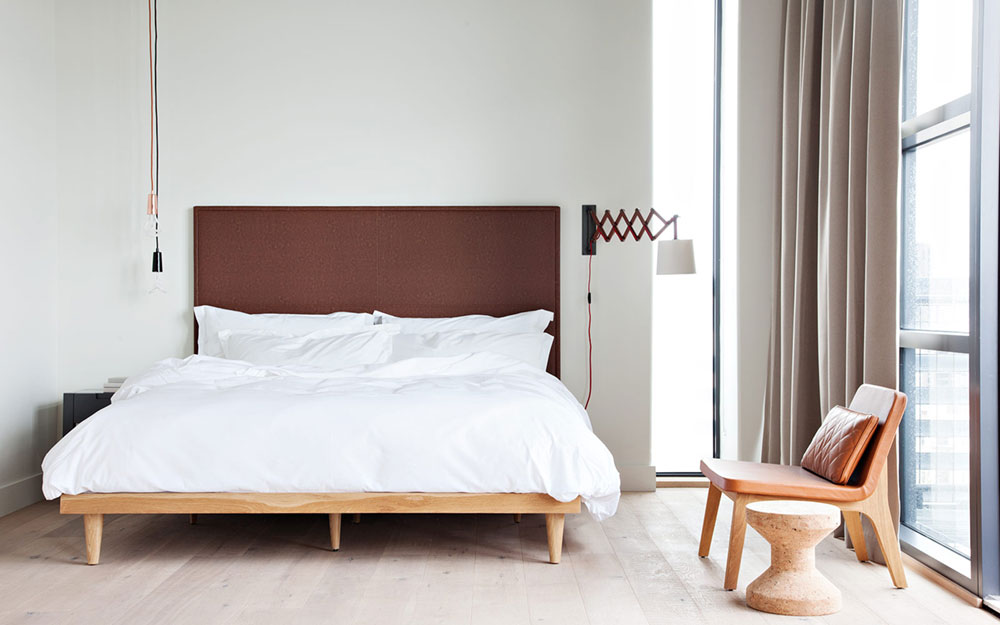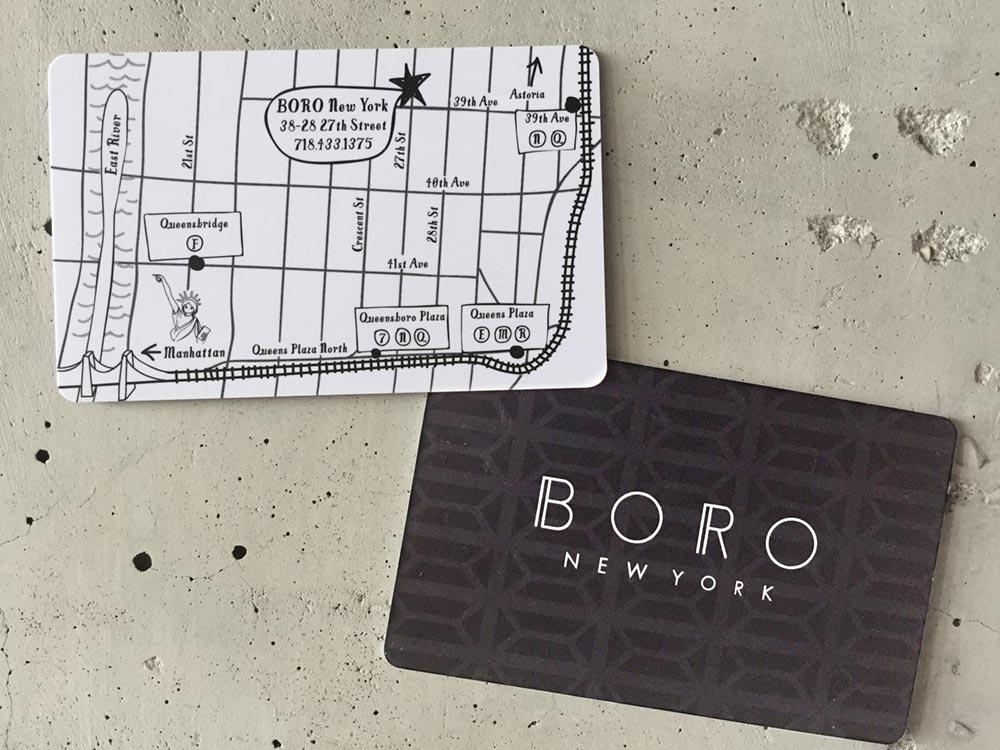 Boro Hotel
Design: Jay Schwartz / IdeaWork
Photography courtesy of Jay Schwartz / IdeaWork