Often when one thinks "lower level", lower end also comes to mind. But in the case of this Basement Conversion in Tel Aviv, nothing could be further from the truth. With the assistance of Tamir Addadi Architecture, they were able to take this 915 sq. ft. windowless basement, and transform it into a bright and cheery space that offered two separate apartments for an intended single occupancy.
From the design layout, to the furnishings and lighting, Tamir Addadi had a blank canvas to work with and used a broad stroke approach to their design elements, taking their inspiration from various paintings that portrayed livable art in the form of shelter.
Their intention from the onset was to bring nature into the home through garden level windows, and one of the paintings that helped inspire the ideas behind these dwellings was none other than a landscape portrait by Caspar Wolf, depicting a view from Saint-Beat cave in 1776.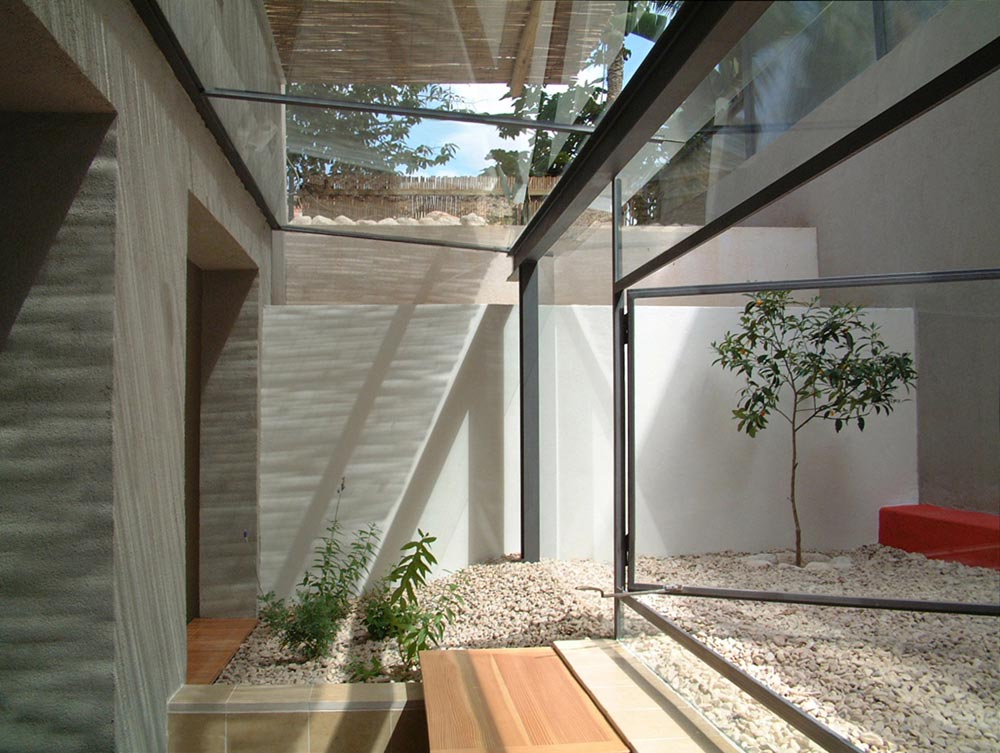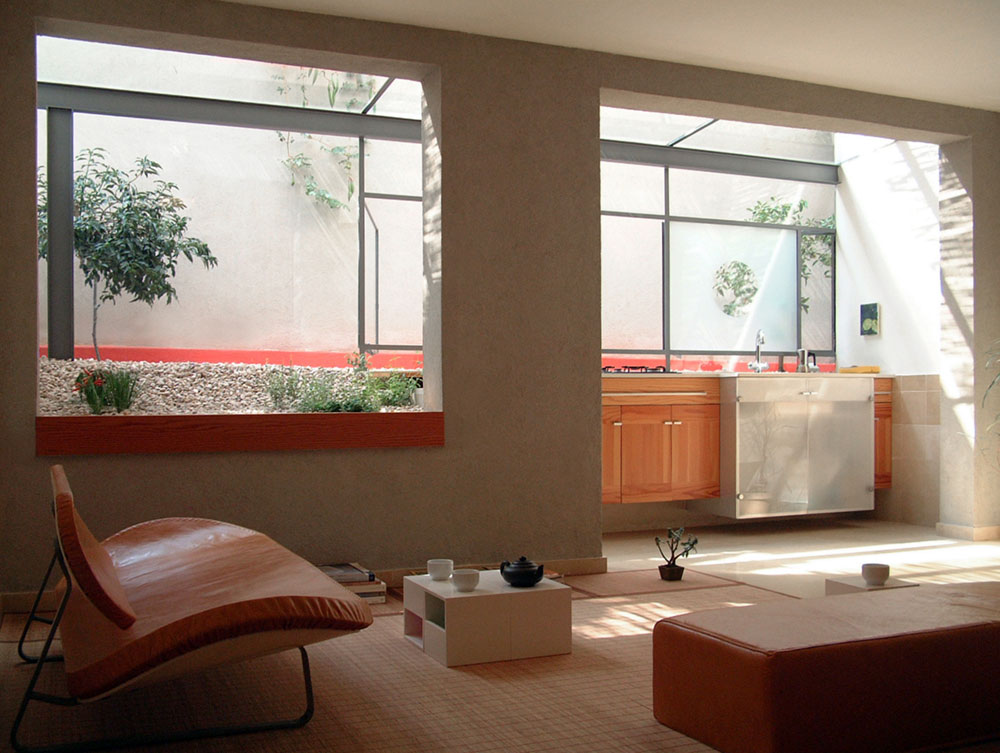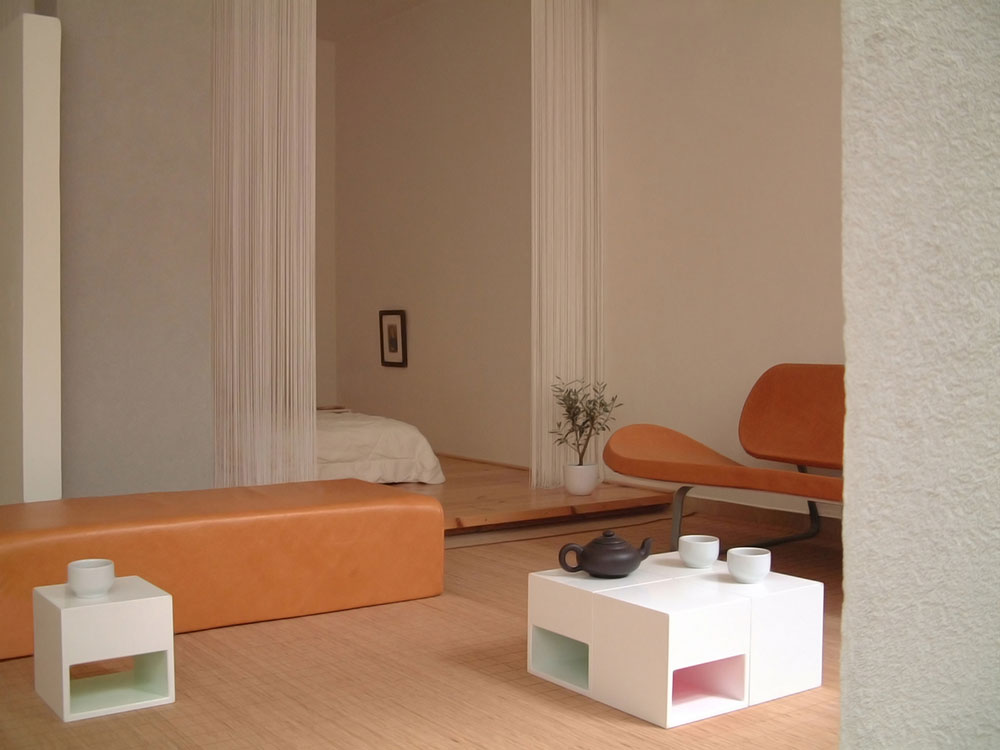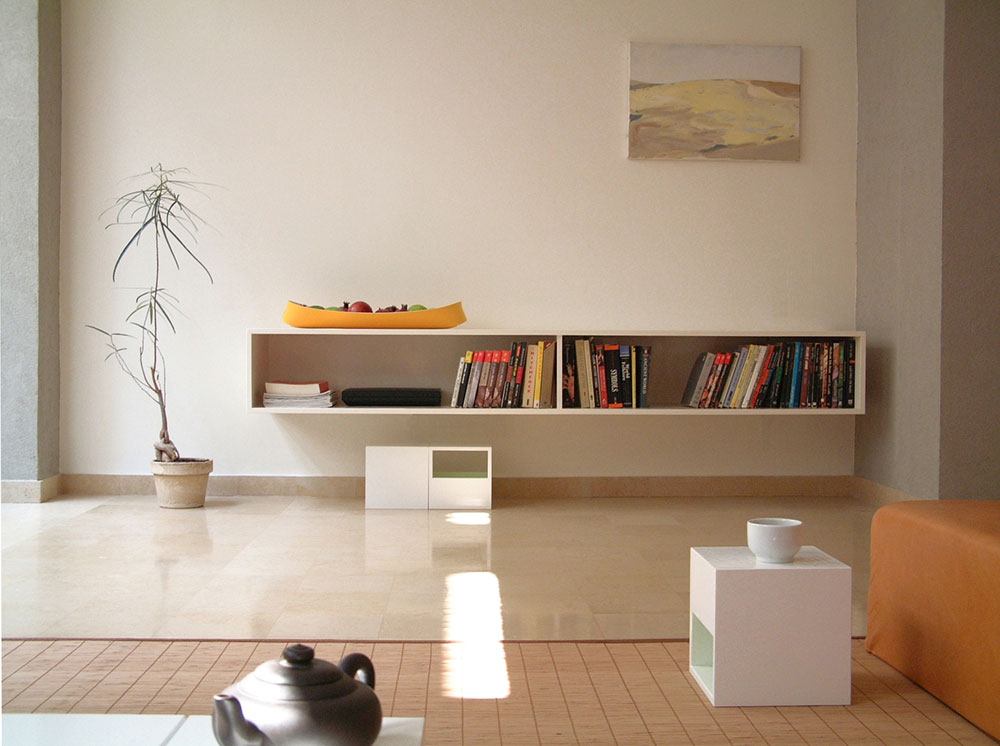 In addition, the backdrop – the garden itself – was also fashioned after art, emulating an abstract painting by Piet Mondrian of Tree in 1908. Although architects tend to use a variety of space, settings and scenes as their muse, in the case of this basement conversion, it is truly like stepping into a work of art, fashioned, framed and ready to live in.
Talk about picture perfect!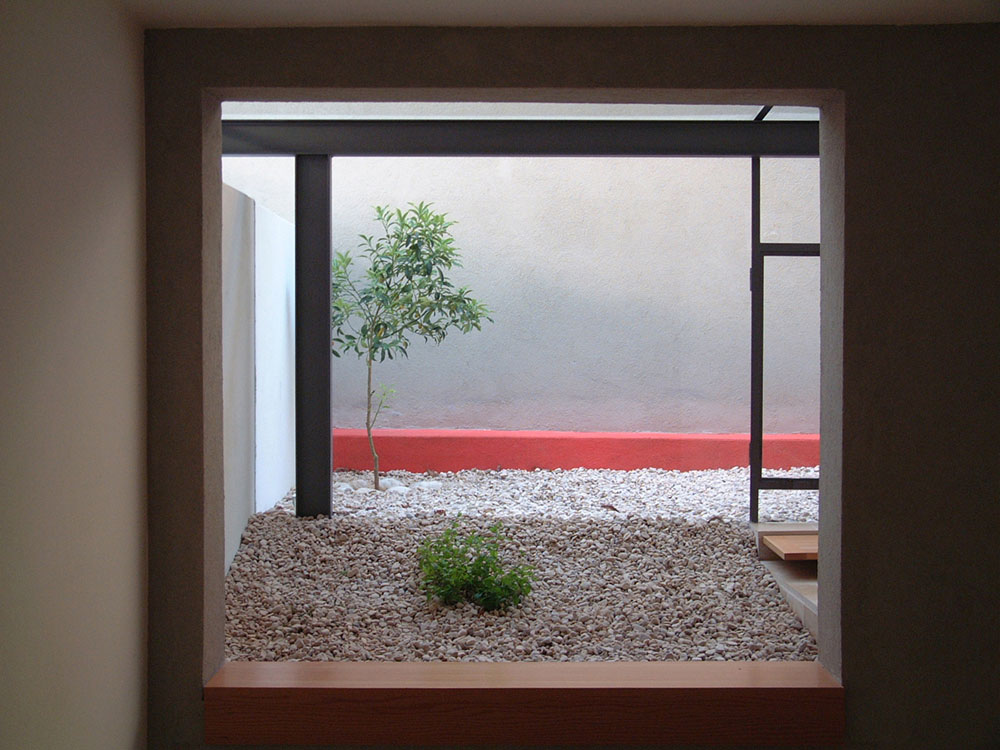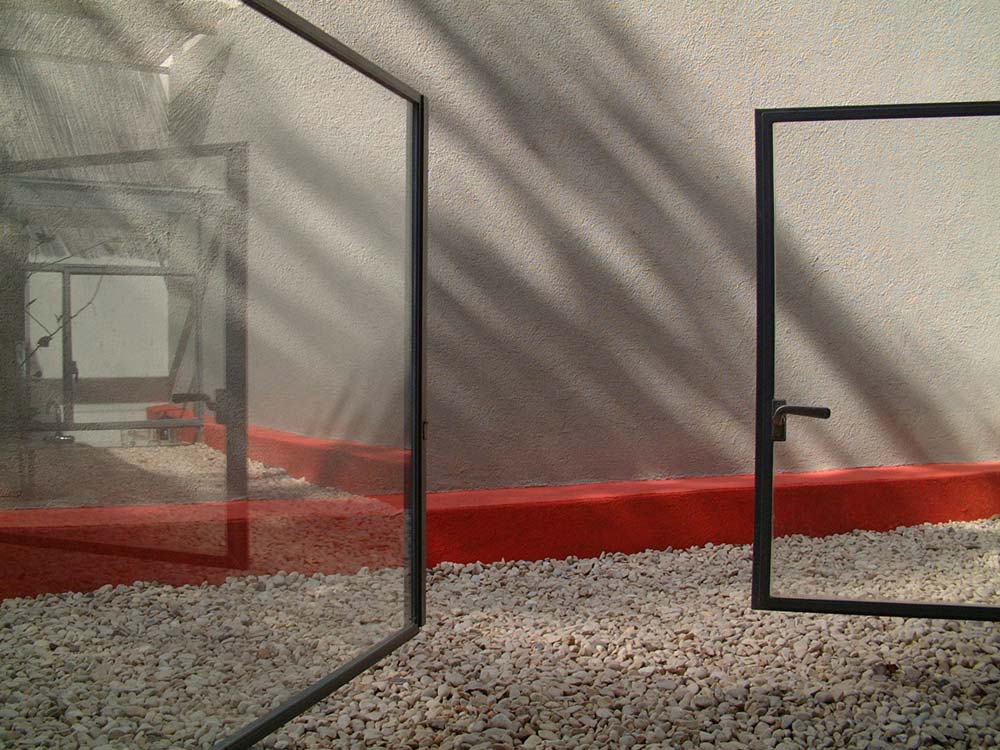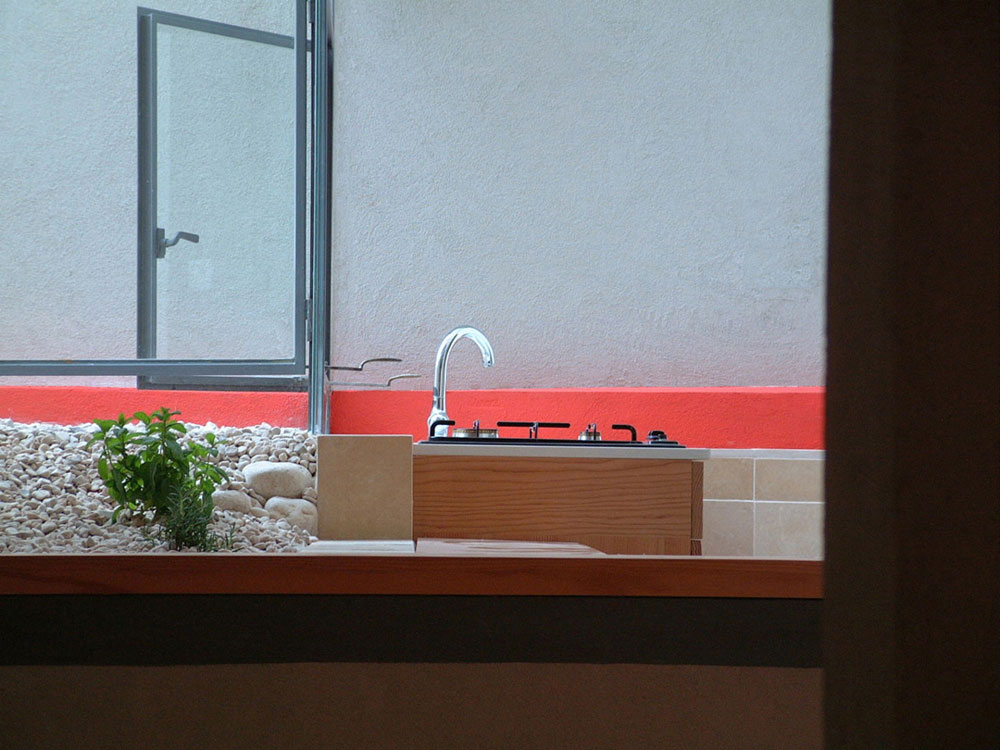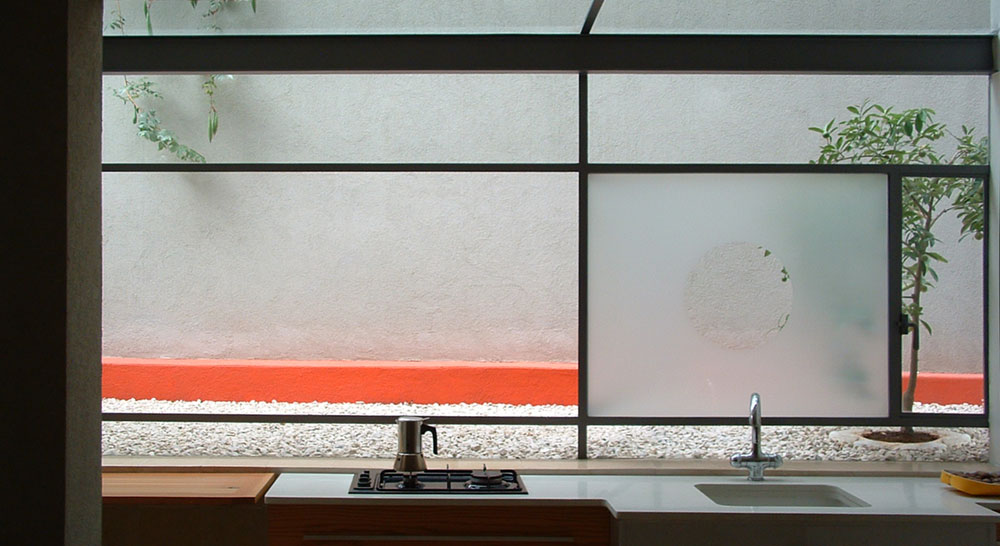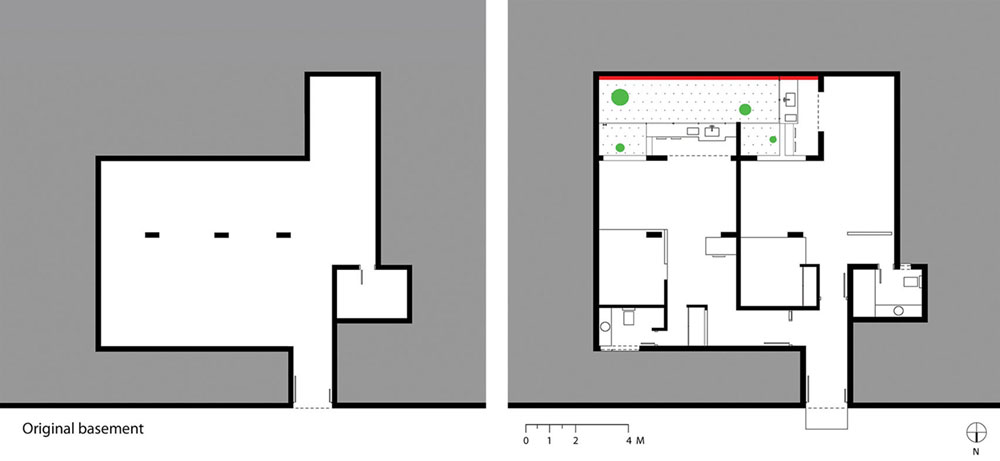 Design: Tamir Addadi, Gil Minster in collaboration with Raphael Cohen
Photography courtesy of Tamir Addadi