The architects at YH2 did a marvelous job in creating these sleek spaces set in the wooded banks of Lake Superior; a short 90 minute drive from the Canadian city of Montreal, Quebec. YH2 definitely had their work cut out for them redesigning these contemporary holiday homes, but the result offers a variety of dwellings targeted towards homeowners who are looking to separate themselves from an urban lifestyle, and dine on the hardy depths of design and architecture these homes envelope.
With cookie cutter homes are quickly becoming a thing of the past, and more compact nests nestled in nature are emerging as a popular trend …one we hope continues.
Spahaus and Trihaus embraces sustainable living, and the plywood planks constructed to form these alpine cottages come in a variety of designs. Stacking the living space seamlessly, the homes contain features ranging from in-home saunas to outdoor hot tubs, along with spatial patios outside loft-life master bedrooms, and living spaces with oodles of natural light from the floor to ceiling windows.
With amenities at foot like an outdoor pool, tennis, dock fire pits, a sandy spot for beach volleyball, and lake on which to utilize your water sport equipment of choice …this community minded development is truly a treat!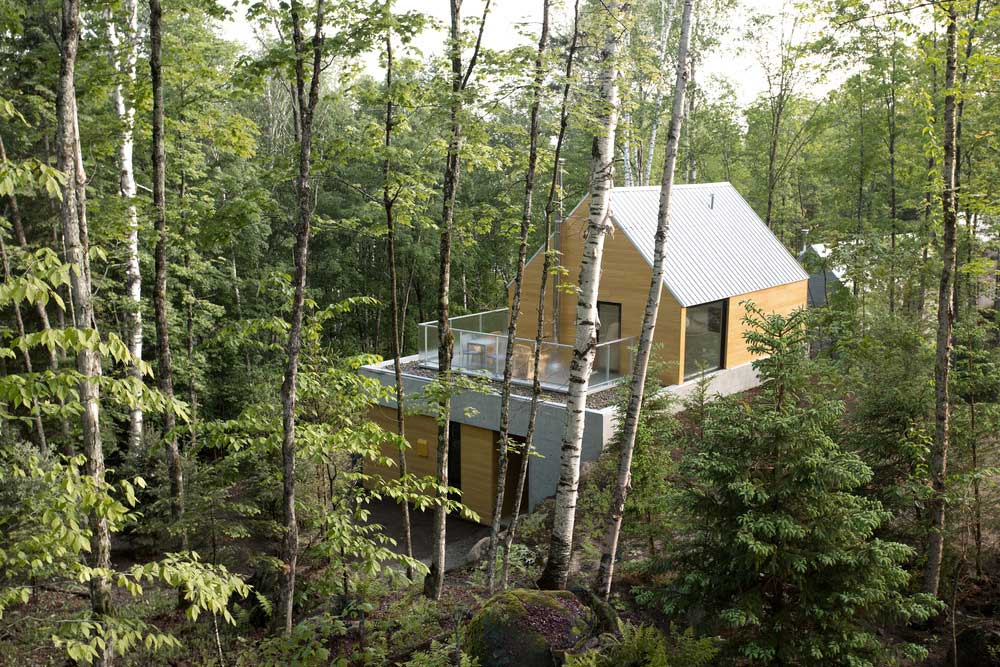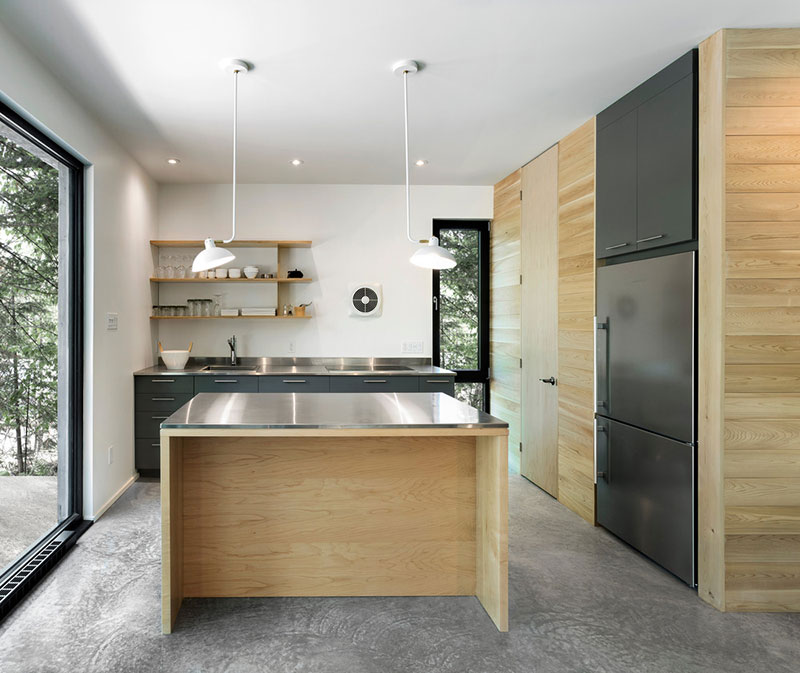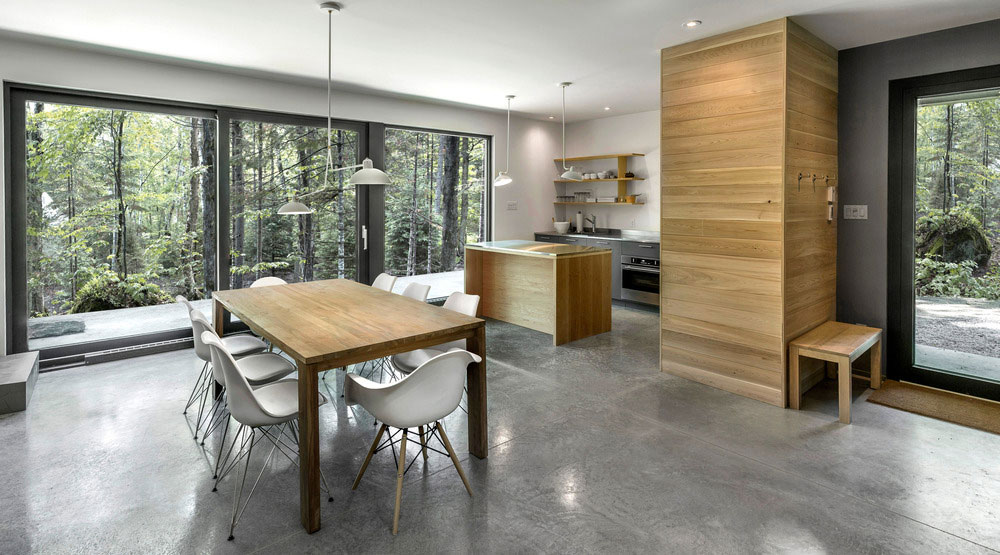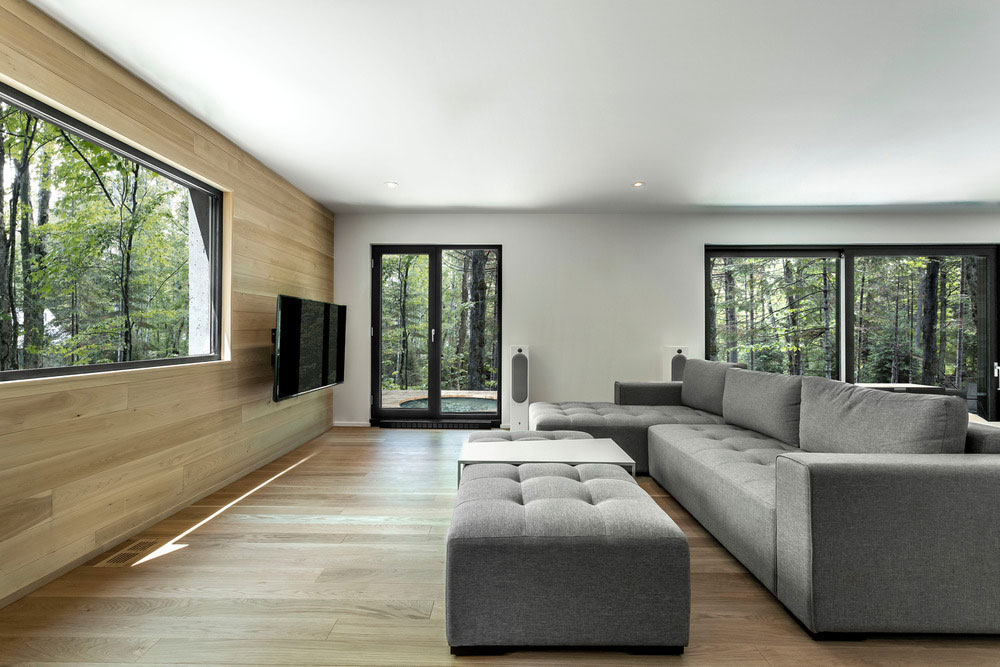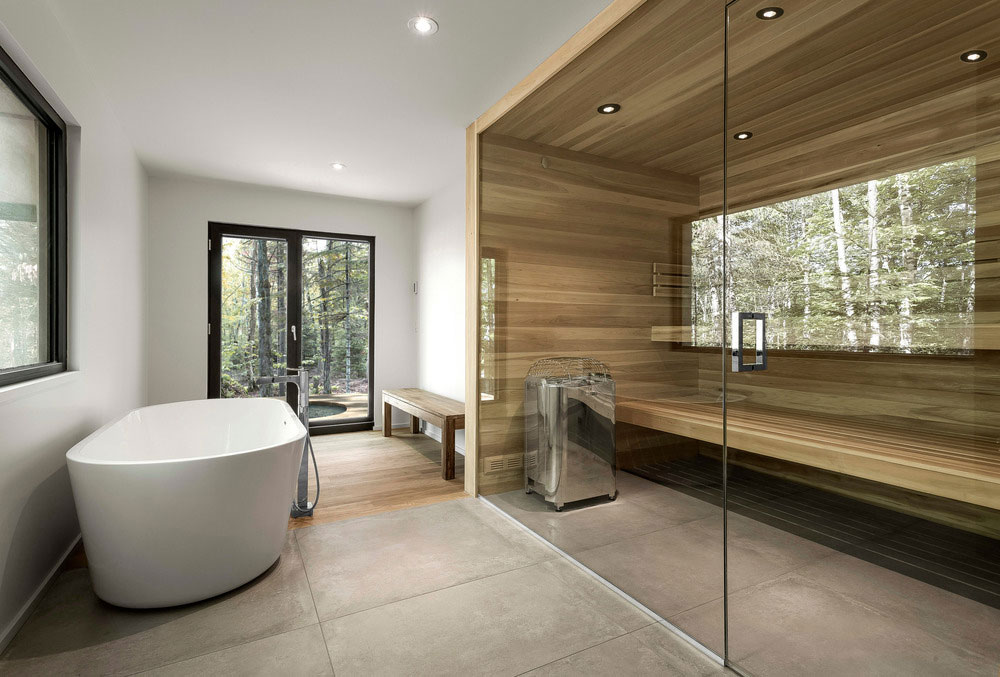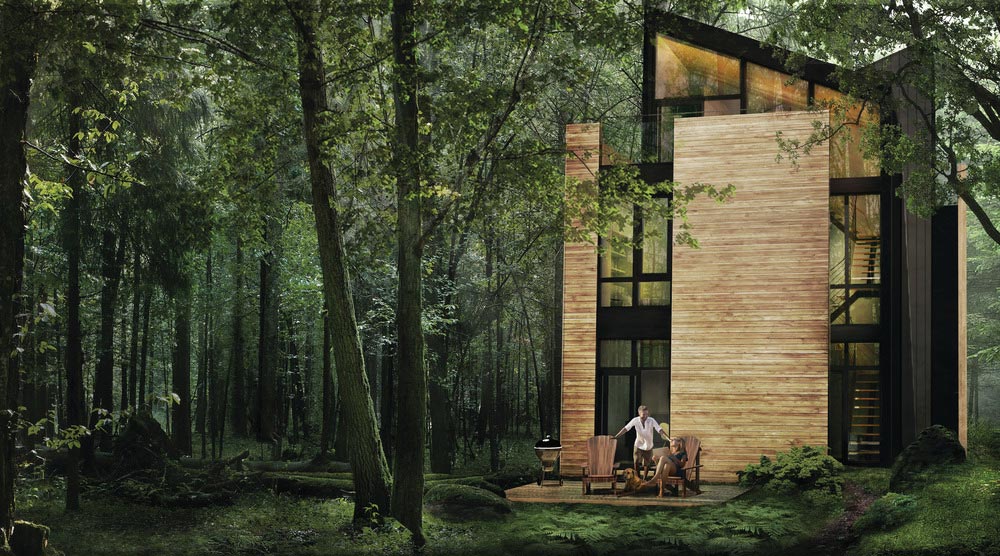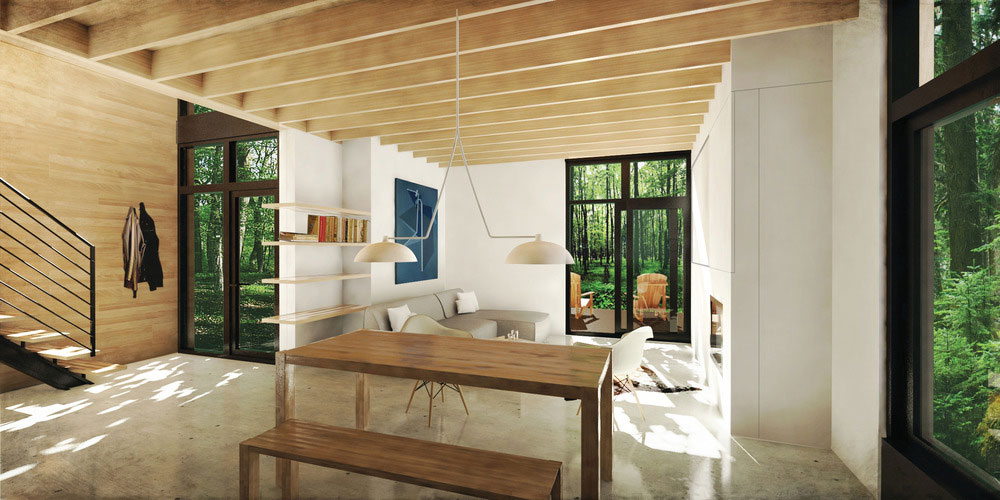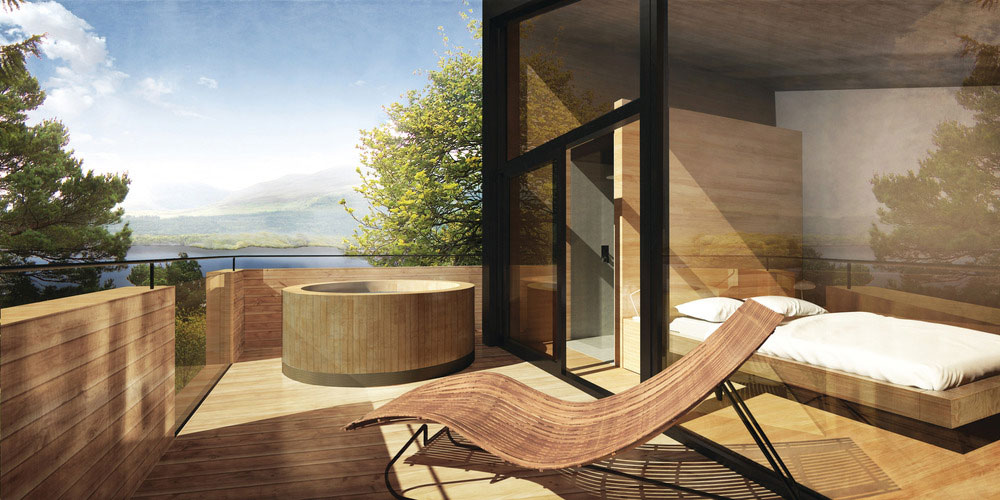 Architects: YH2 Architecture
Photography: Julien Perron-Gagné