The Ranch Re-Visioning project is a sprawling space boasting of 3000 square feet that is set in Cumberland, Maine, and houses a family of 3 quite comfortably.
With 1.1 acres at their disposal, the vision for this re-visioning was to capitalize on the beauty of the outdoors, and make the homes' exterior reflect what waits within the interior. Tranquil timeless elegance. Which is exactly what the Fine Line Construction team delivered, and what the interior design team at Urban Dwellings capitalized on also.
Design flow and architectural symmetry within the home transports a consistent baseline, and sets the tone beautifully. Drawing natural light into this country get-away was an important part of the remodel process, maximizing on contemporary energy efficiency, and bringing this 1960's model home into an era of active and apparent eco-friendly endeavors.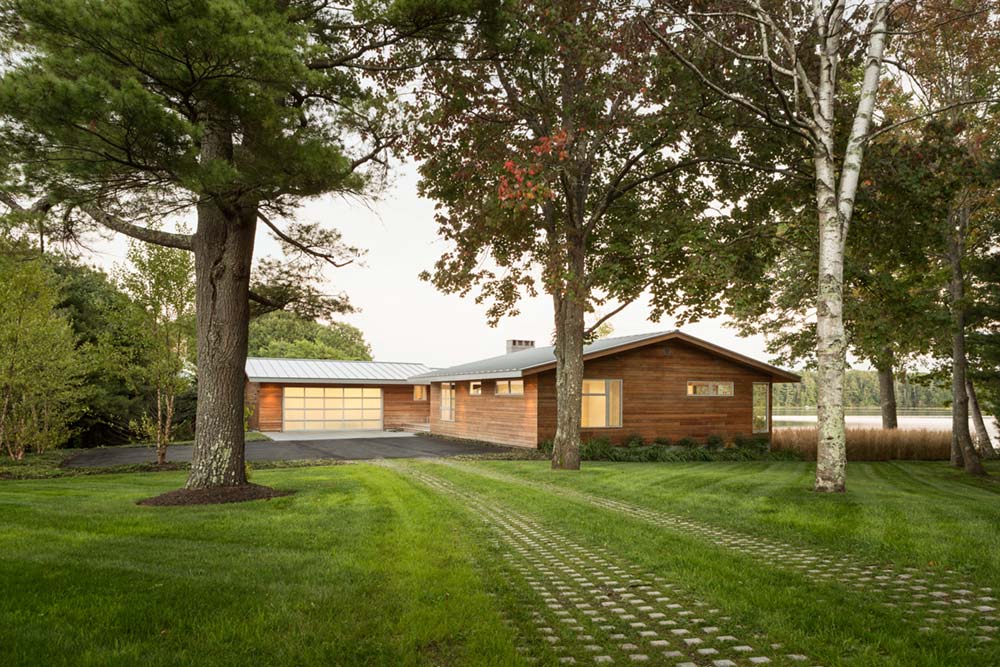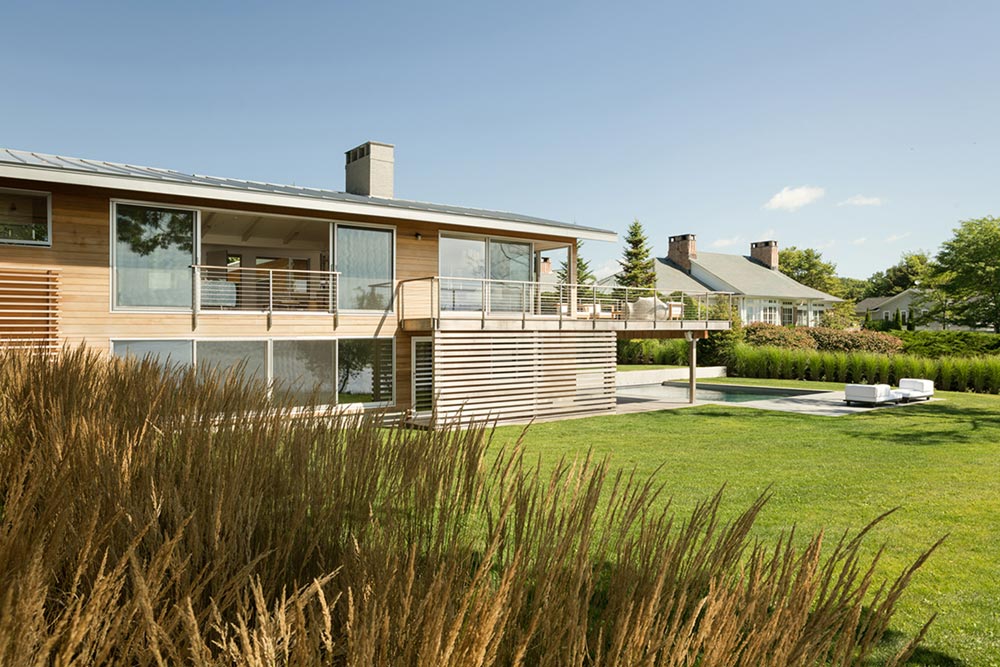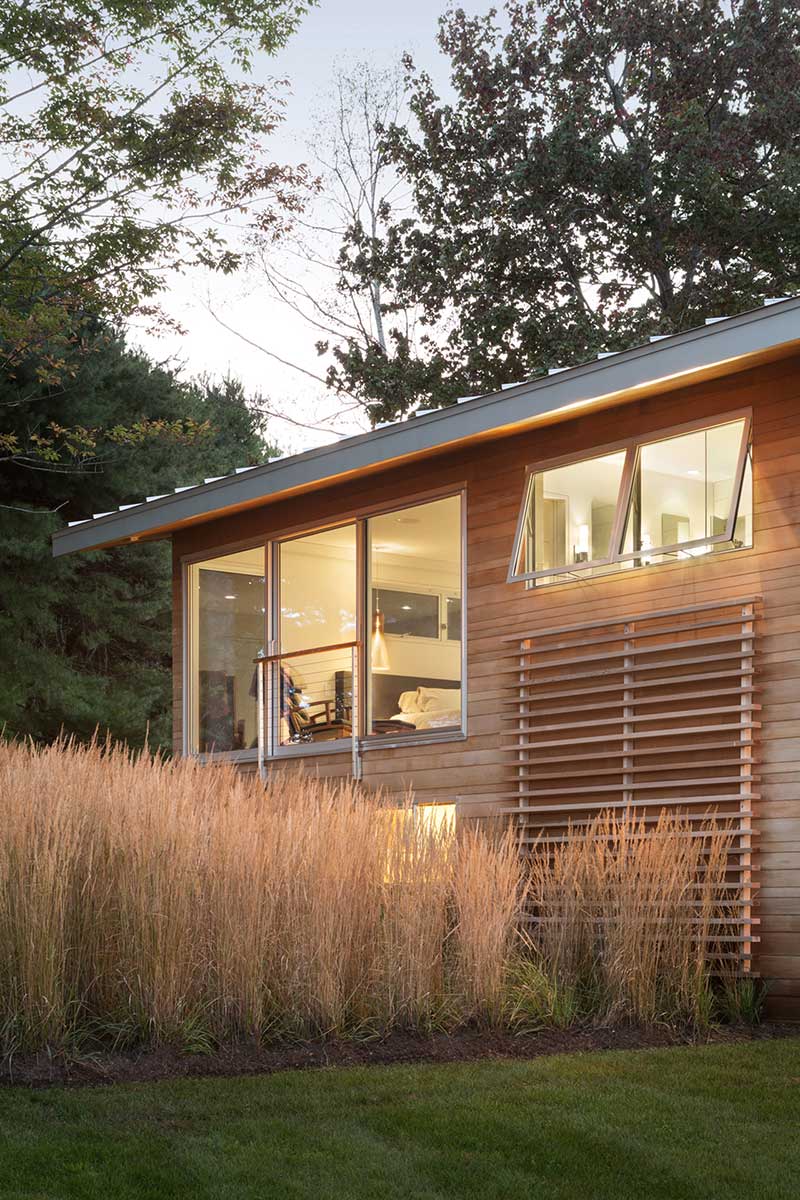 The outdoor space is also a visual energy source, conveying a wave of ecosystems set upon this waterfront property. With the stainless steel patio railings offer a nautical accent to the boating enthusiasts who dwell here.
A swimming pool and extended deck were also new additions to this space, completing the coastal heritage home in a modern way, without losing any of the traditional majestic elements that Maine is known to offer. The Ranch Re-Visioning delivers modern comfort while capitalizing on country charm, and if you listen closely, we're pretty sure the walls whisper "y'all come back now ya hear!".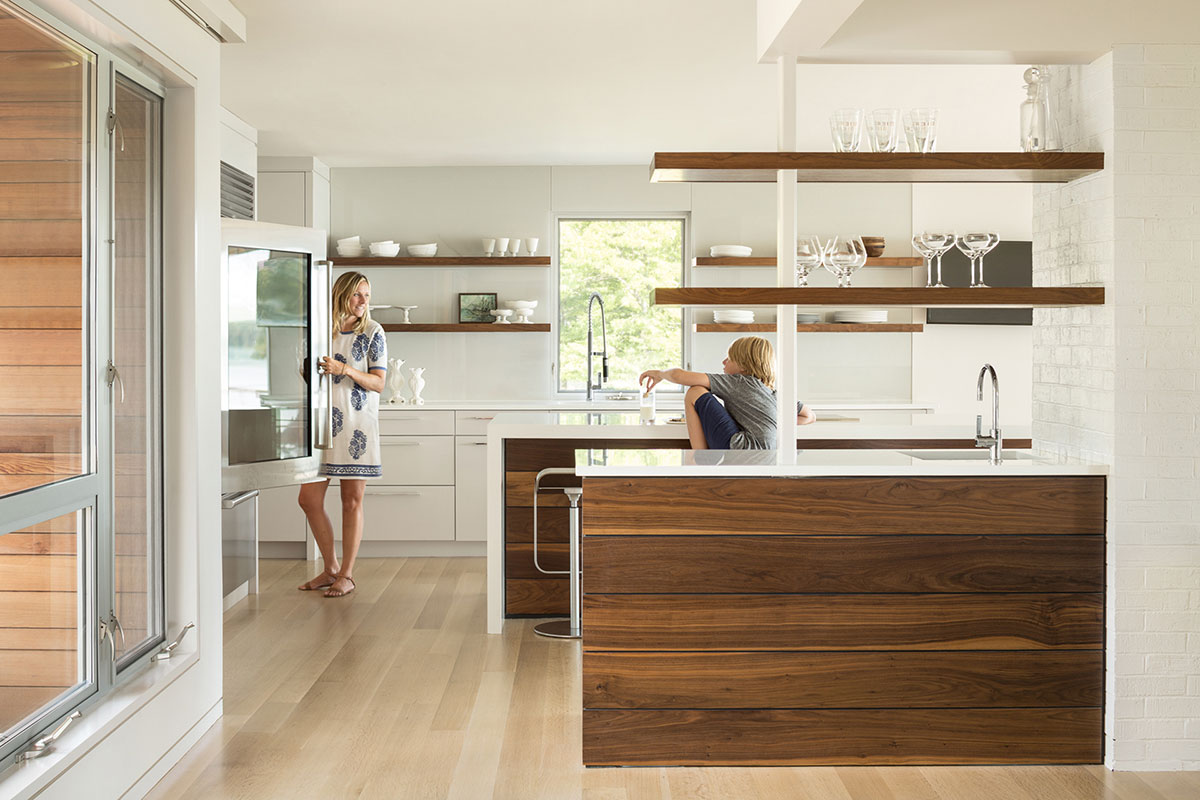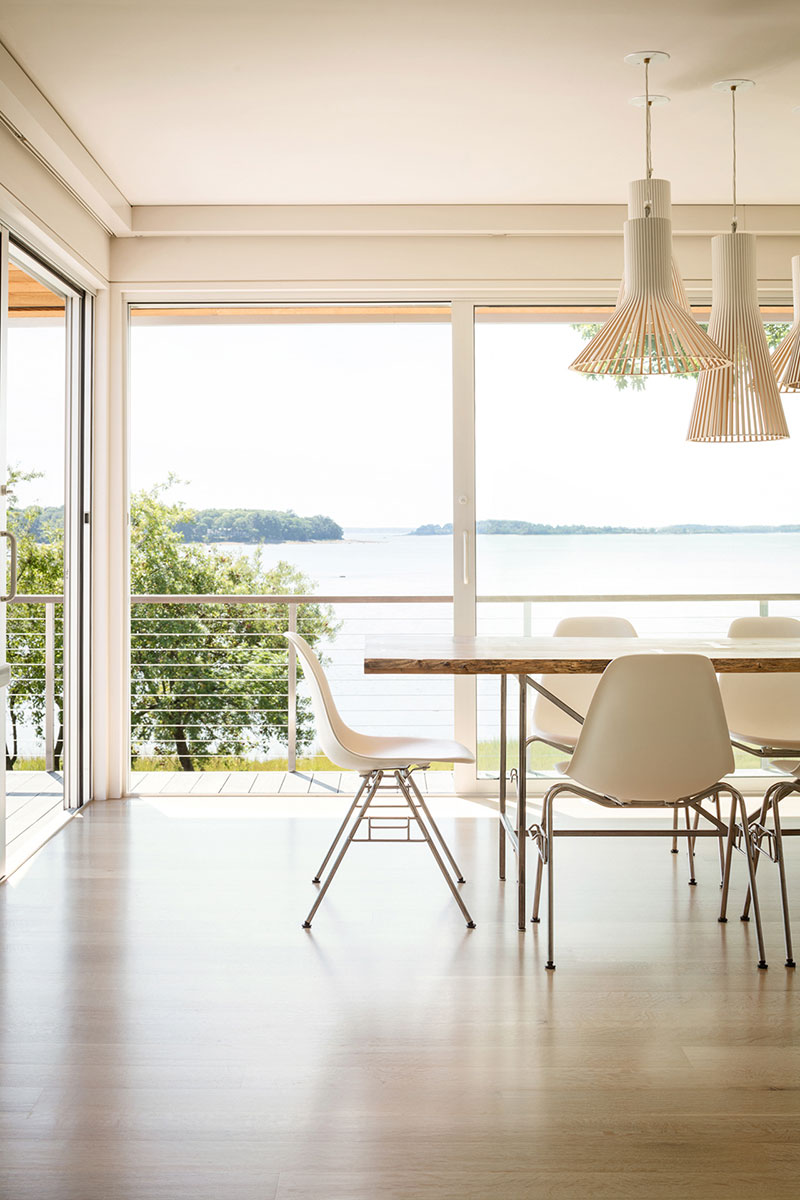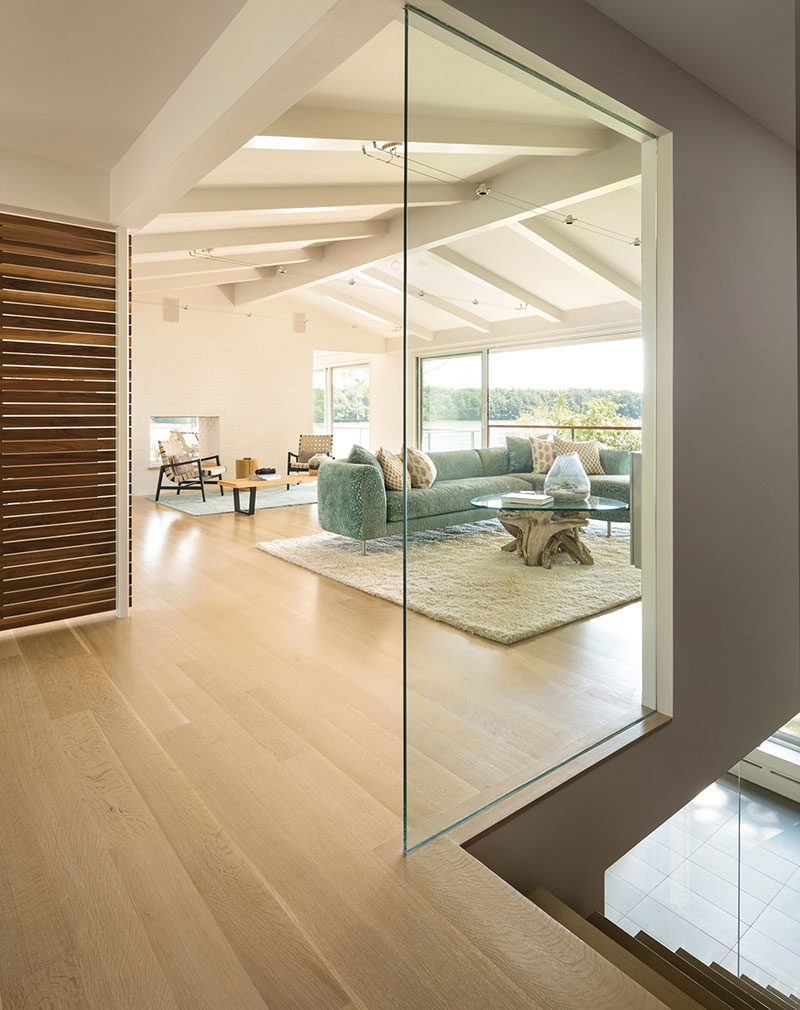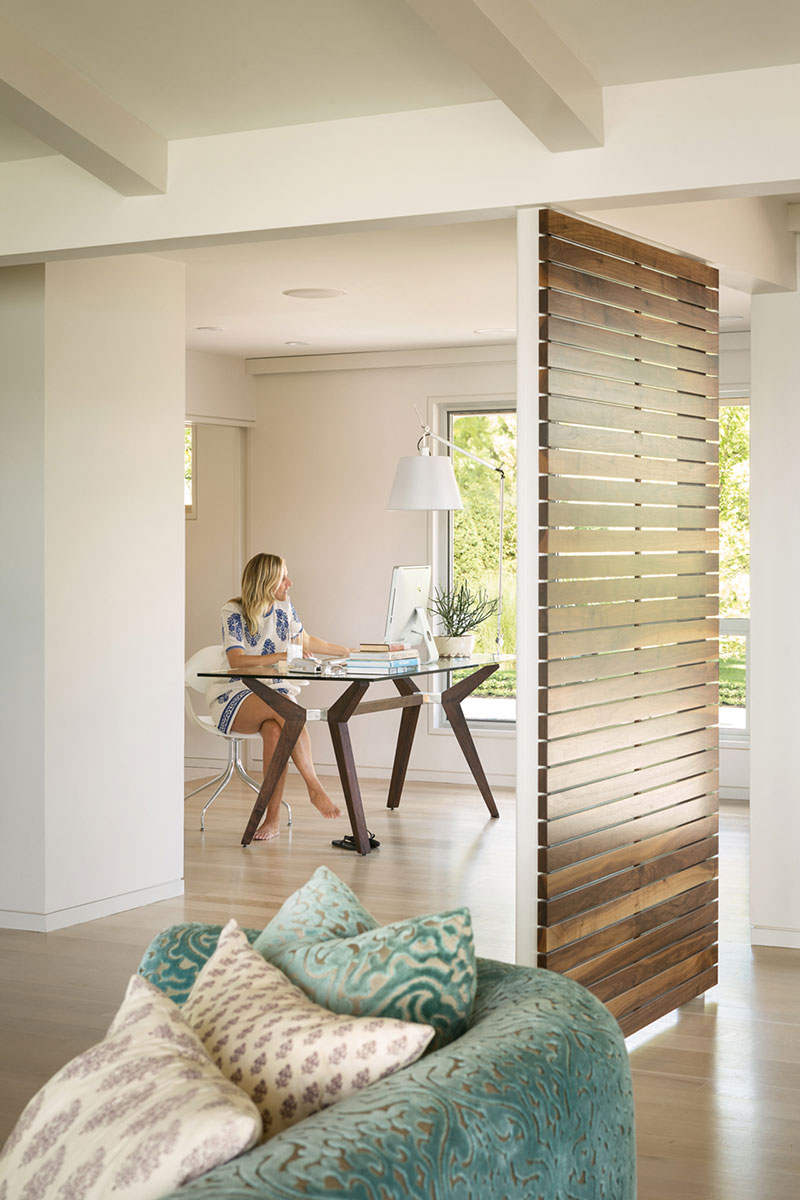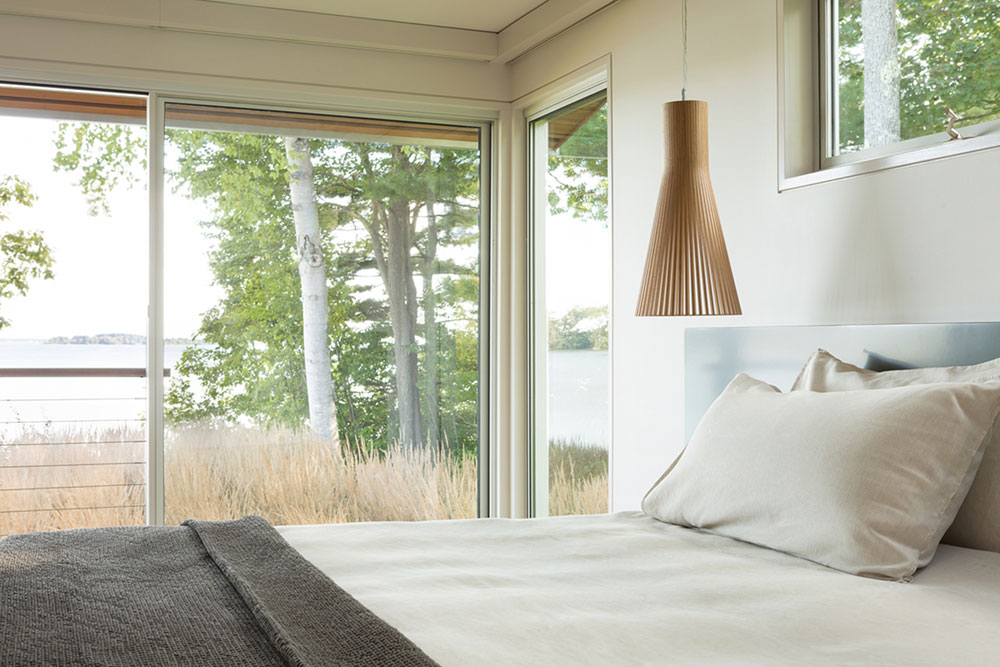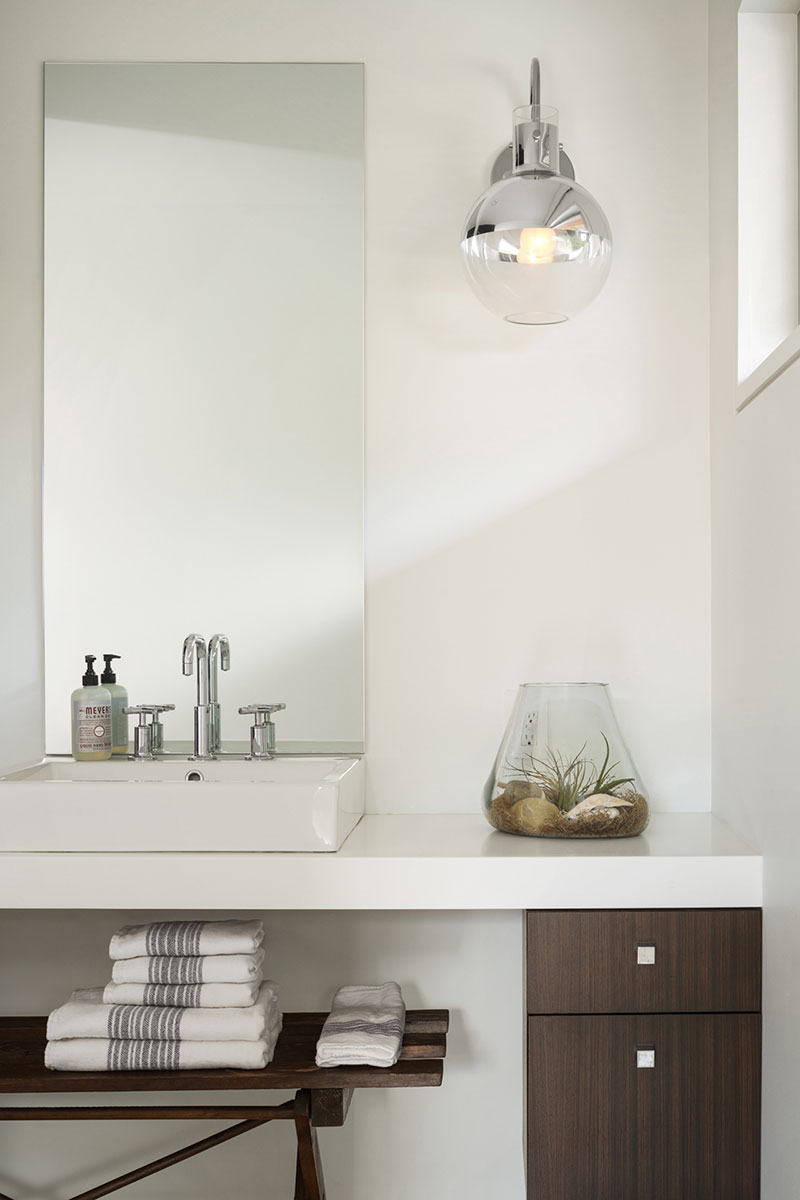 Interior Architectural Design: Urban Dwellings
Architectural Design / Building Construction: Fine Lines Construction
Landscape Design: Soren deNiord Design Studio
Photography: Trent Bell Photography