Coined the "Y House", this decadent residence would likely be better labeled the "Because House" …because it is simply spectacular and requires little explanation beyond the massive visual statement it makes. Situated in Golkoy, Bodrum, this Turkish delight is infused with modern design elements, while still harmonizing eloquently with the local Mediterranean culture.
Used as a getaway year-round for the fashion-forward family of 4 who have the privilege of living in this home, the astounding beauty of this space would have anyone staring in unabashed adoration.
Natural materials create the faceplate for this home, with wood, iron and stone melting together in design nirvana, while the slate walls deliver texture and tone to the high ceilings in the living area comprised of white pallets floating effortlessly as part of the ceiling structure. And as a simple focal point in the center of the room, sits a tar-black floating fireplace amidst the interior serenity storm known as the living room. From there, retractable doors lead you into the kitchen in one direction, or out into the lush green outdoors in another.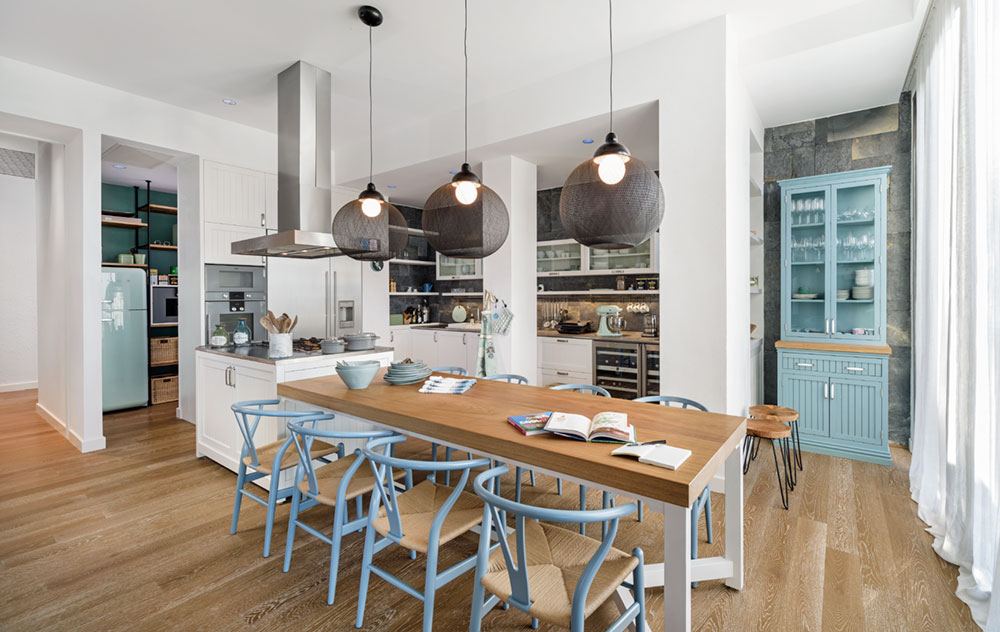 With a mixture muted grays, blues, and neutral colors woven into the very fabric of the home and it's interior pieces, it lends a feeling of a fresh wave washing over the inside. While every room has a window with a breathtaking view, the master bedroom opens up onto a beautiful flush wood patio, with sweeping views of the sea below.
In addition, the main level patio is host to an infinity pool, acting as a crystal blue backsplash for the massive enclave of water beyond it. Truly, if these walls could talk, they would rightfully be dripping with vain proclamations and self-adoration; it is simply that gorgeous!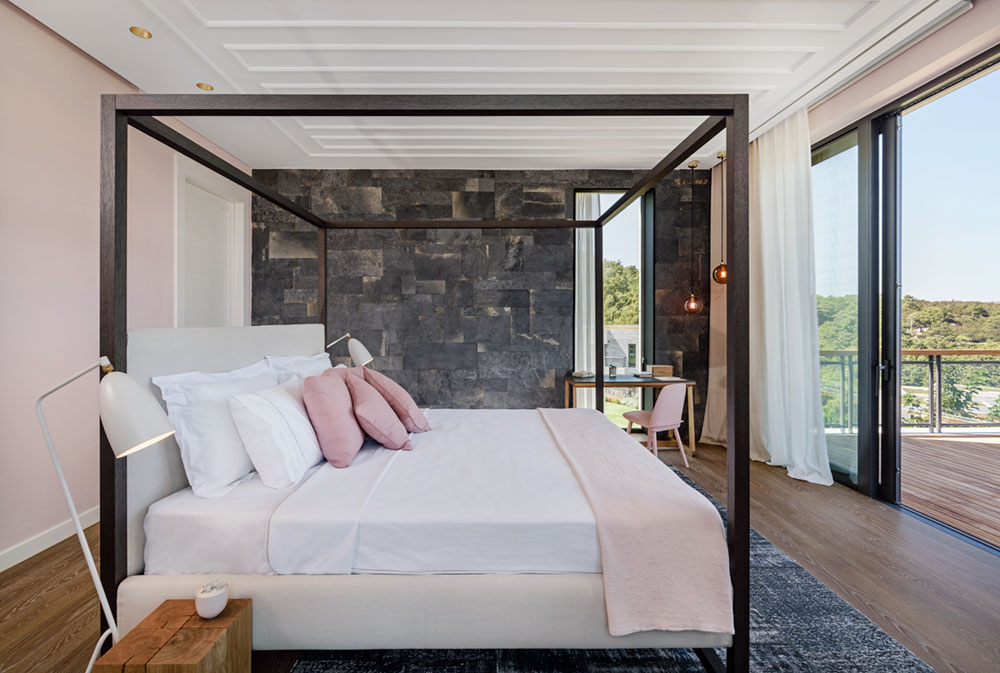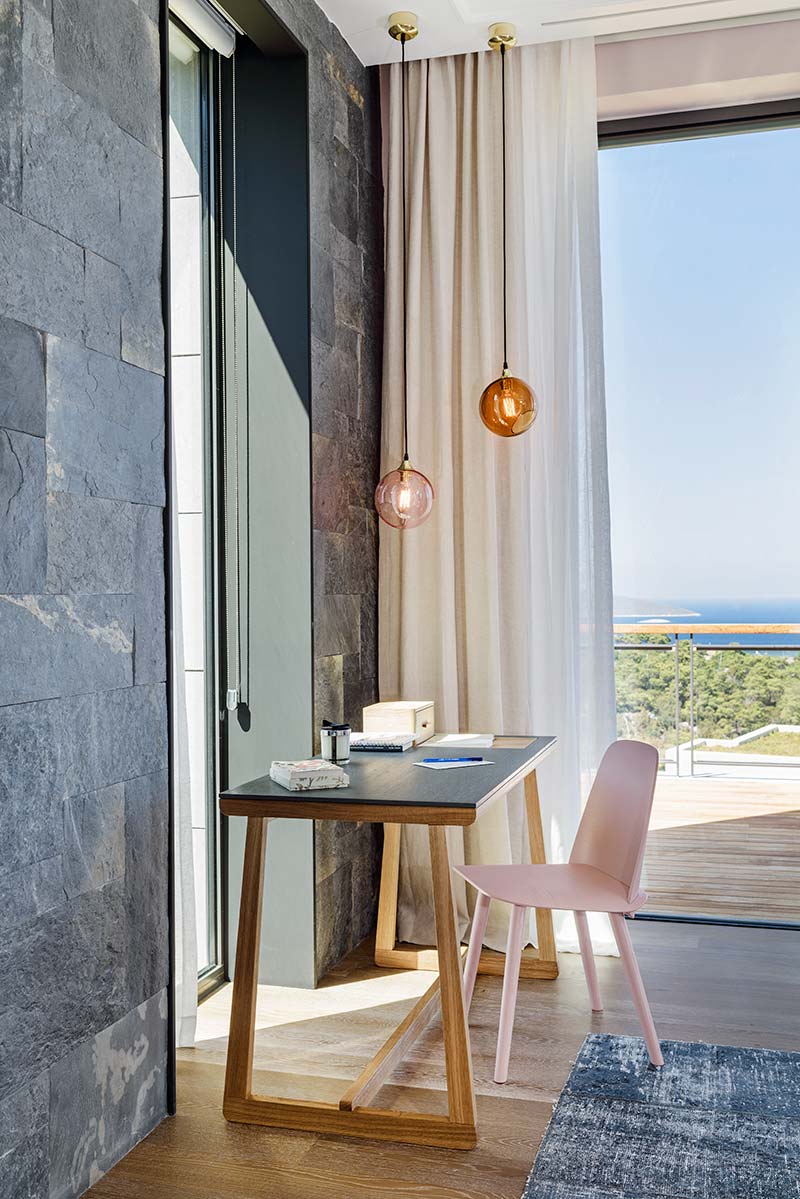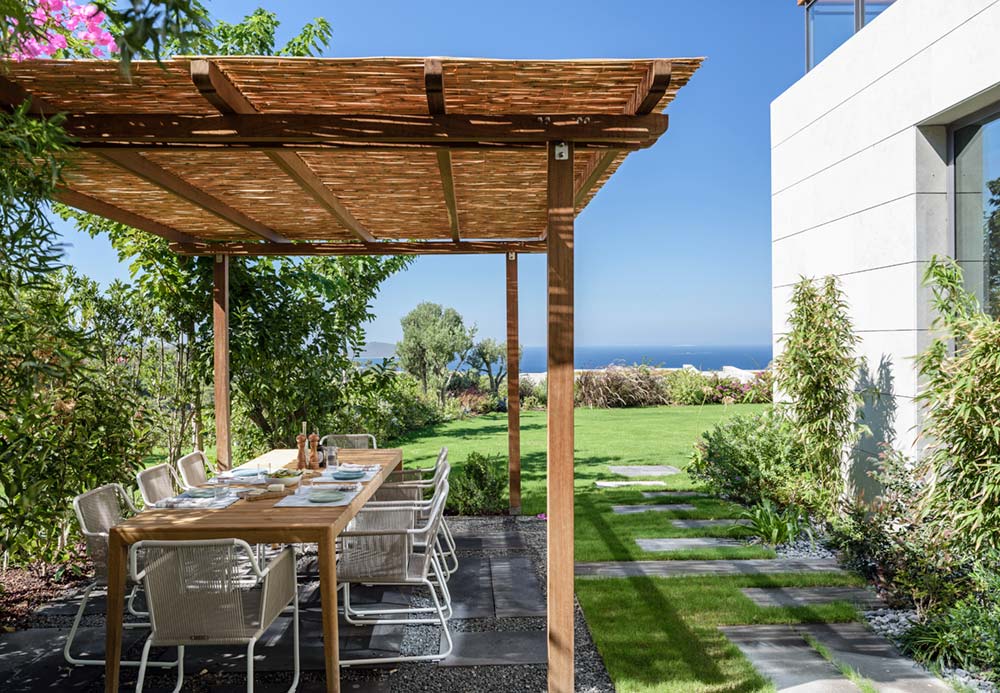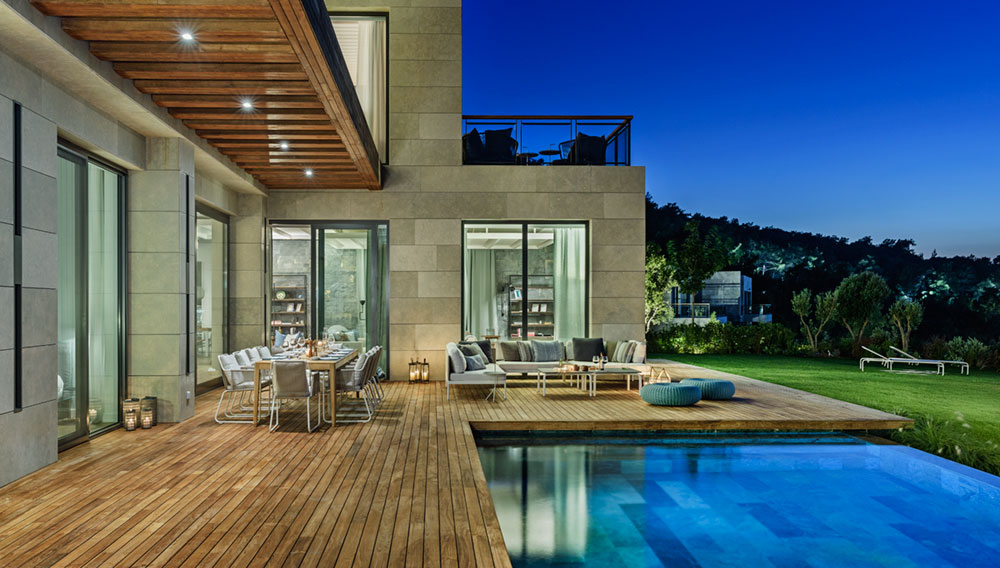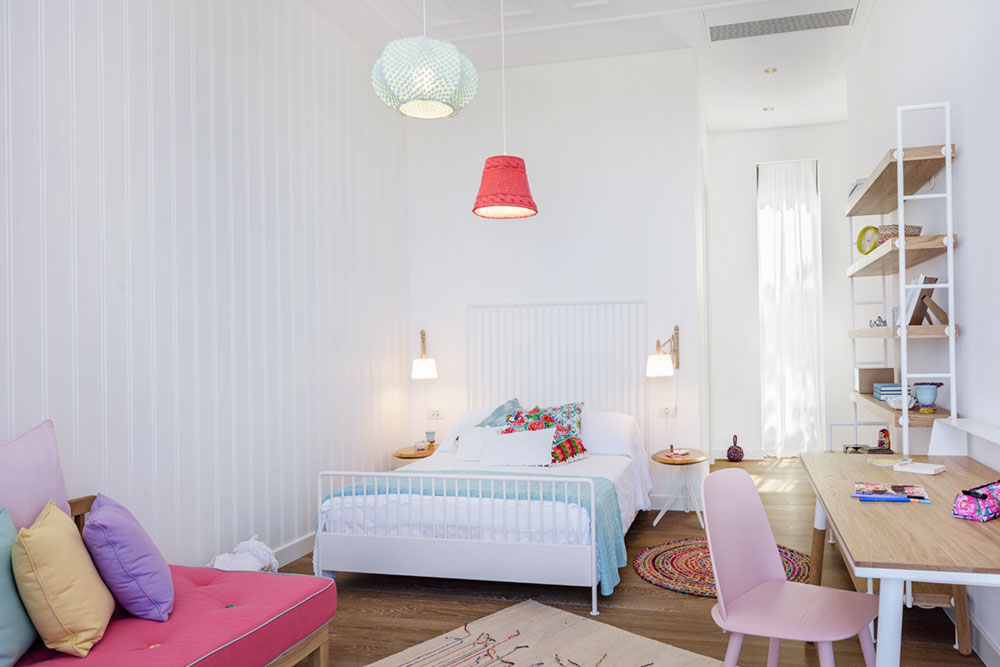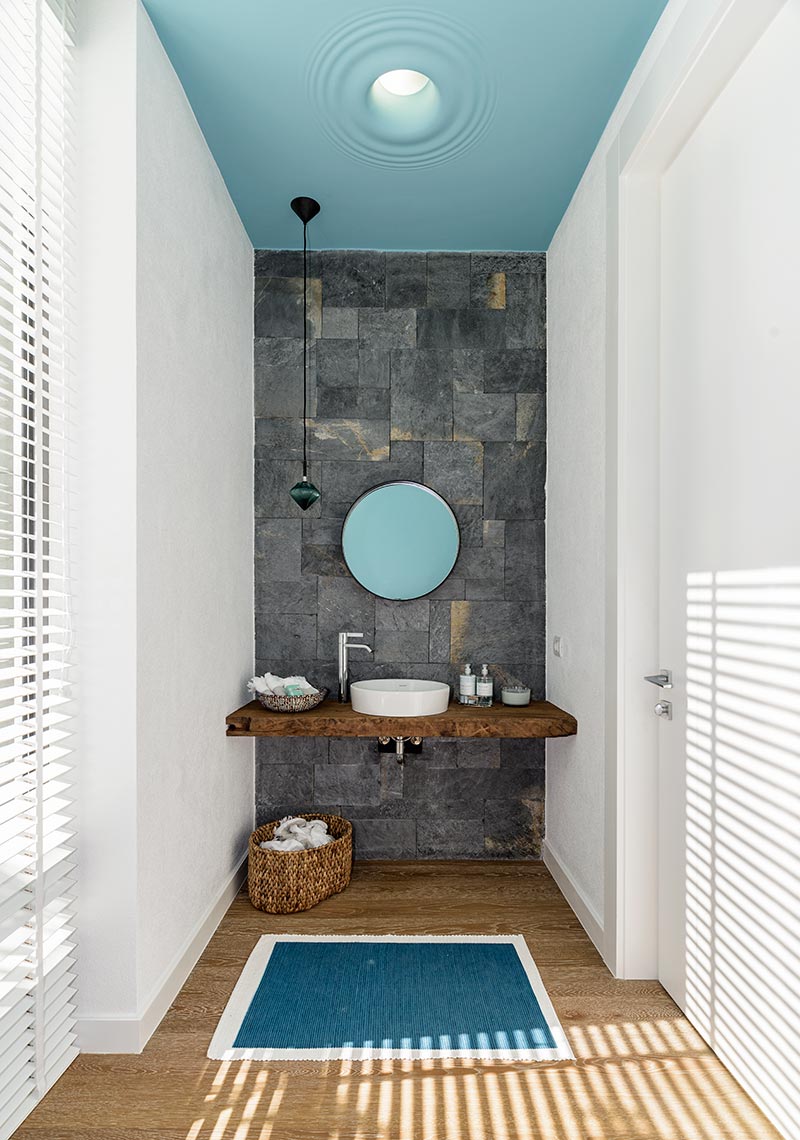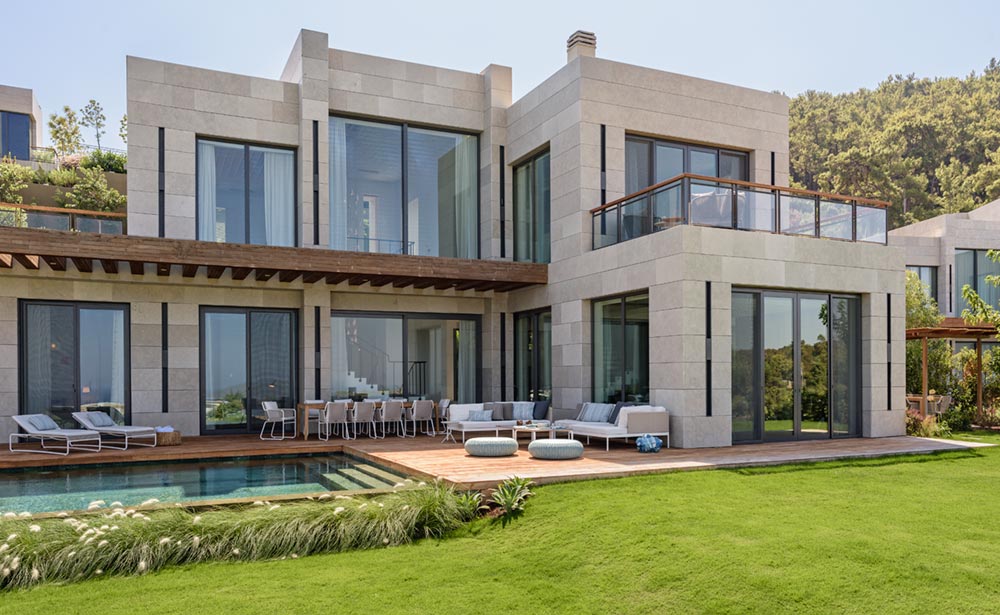 Architects: Ofist / Yasemin Arpac & Sabahattin Emir
Photography: Ali Bekman