First and foremost we have to give Sarah, from Hello Bowsers, the most massive kudos for creating this handcrafted pieces of impeccable art. It deserves more than a "wow", or a "good job", more like a "wowee that's INCREDIBLE!" would suffice.
This DIY TeePee Trundle Bed is what all kids – big and small, wish they could sleep nestled under. The attention to detail is nothing short of inspiring; from the stars inside the tented sleeping area, to the perfect circle cutout windows on each end, to the additional pullout bed beneath.
Sarah re-crafted a $2000+ gem she spotted, and singlehandedly designed this DIY masterpiece. Although it never mentions the time or price she ended up spending on this money-saver, the pride she must have felt in her workmanship alone would have been priceless.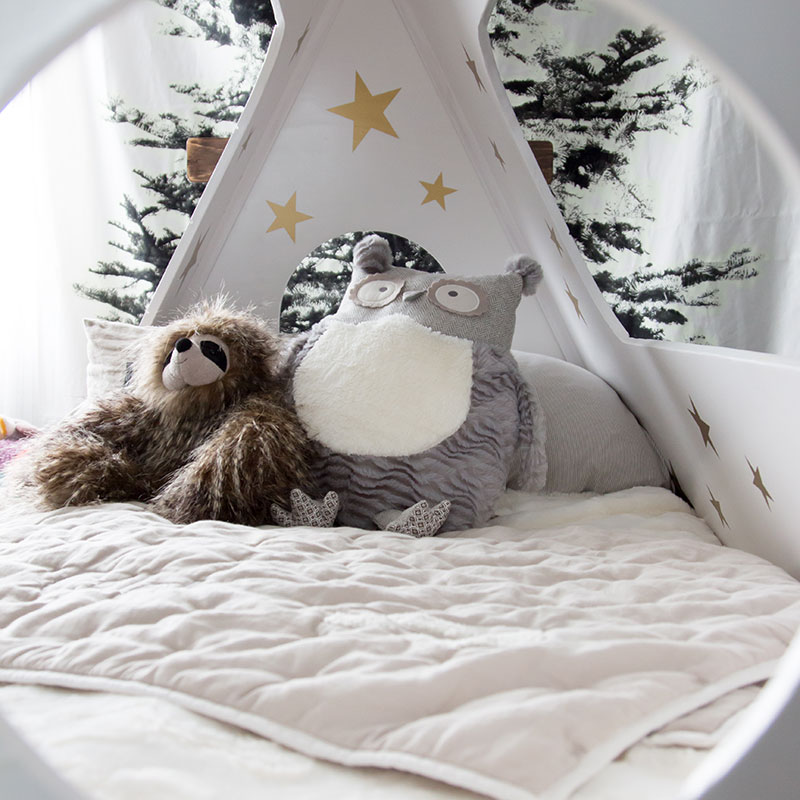 Which is why, we're pretty sure, this genius-wrapped-in-wowee bed will want your marrying up as quickly as possibly, simply to create an offspring for which to construct this bed for. And hey. Even if this doesn't prompt the commitment of having a child 'stat', we would love to see an adult version of this bed. You never know, you might just stumble on a big-ticket item, and discover that all adults secretly want to sleep in an indoor tent with stars dancing inside. Check out Sarah's step by step tutorial – Do it …we dare you!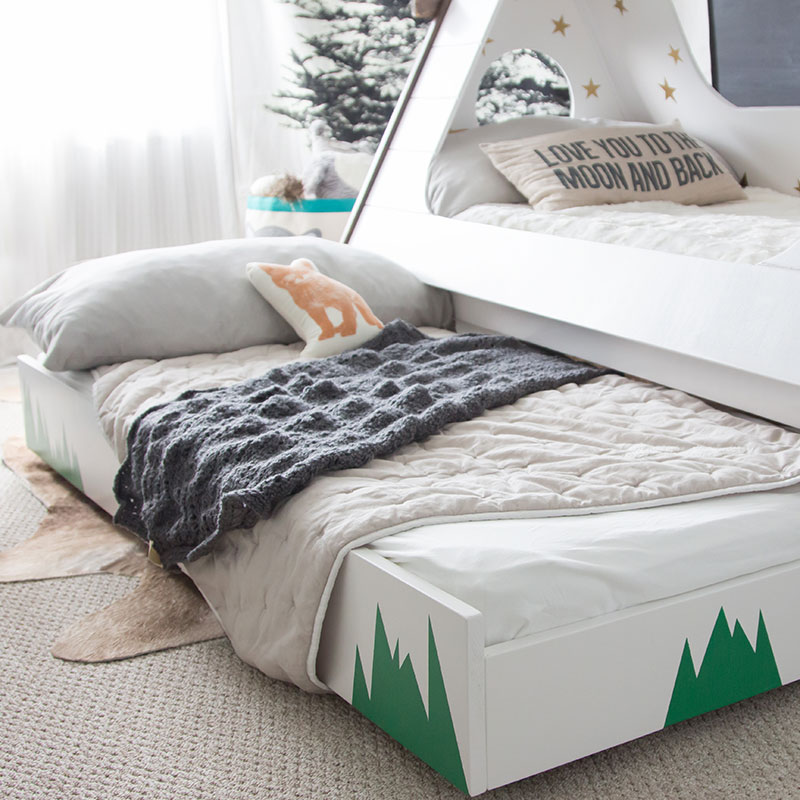 Designers: Hello Bowsers
Photography courtesy of Hello Bowsers