This contemporary apartment design is like a long drink of cool cucumber water. It's fresh, full of vitality, and delivers all the essentials for life. With the assistance of Bourgeois/Lechasser Architects, this ground floor apartment was remodeled from a 1924 original, and re-birthed into a neighborhood favorite within the district of Montcalm, Quebec. 867 De Bougainville hails as the home of a young family who wanted to alter this ground floor unit and make it into a modern, elongated, and well-lit space that flowed with form and function equally.
So Bourgeois/Lechasser got to work keeping the brick common wall as an original rugged element, and the wooden boards that originated with the home also have been left untouched in order to envelope various parts of the home in a warm wooden glow.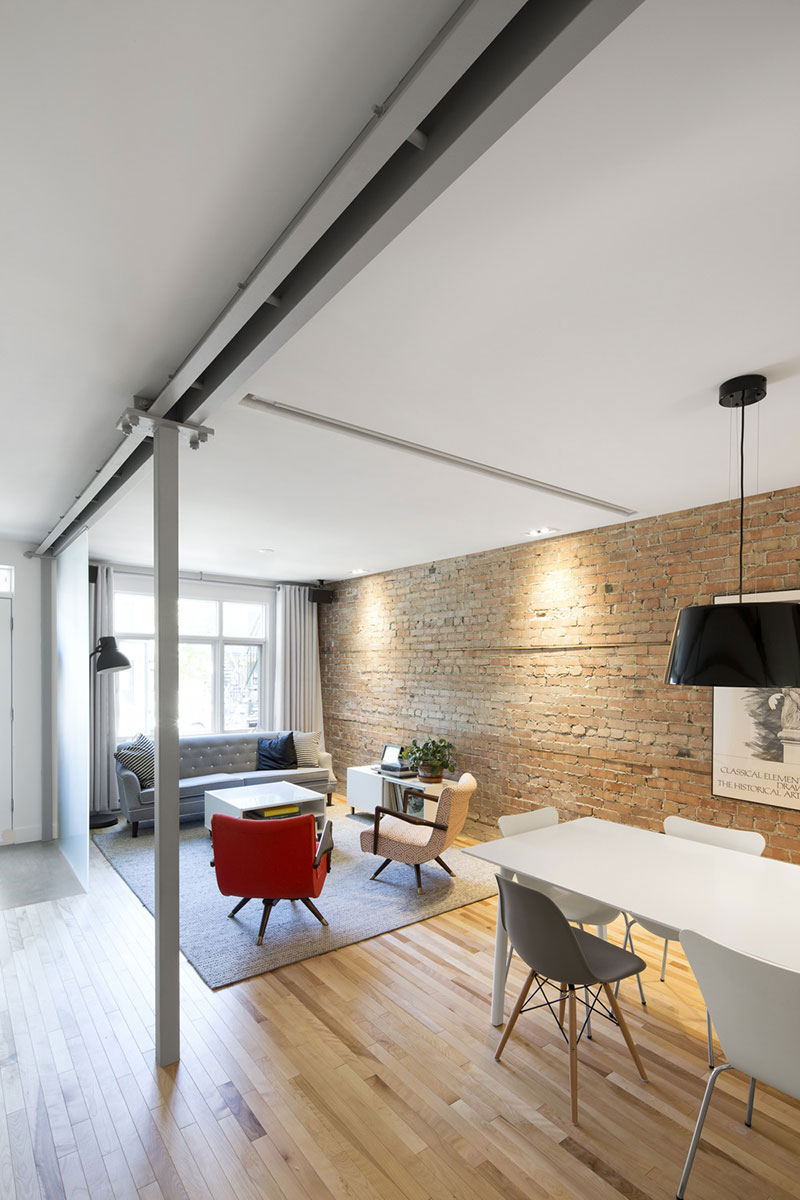 The bathroom counters are part of this glowing charm, while the floor is a contrast of varnished concrete, complimented beautifully with high-gloss, white ceramic tiles; intertwining timeless tranquility with utmost elegance.
Although the original flooring in the main living area had to be replaced, its charisma was still maintained with natural birch flooring, accented beautifully with the same brick that runs throughout the home.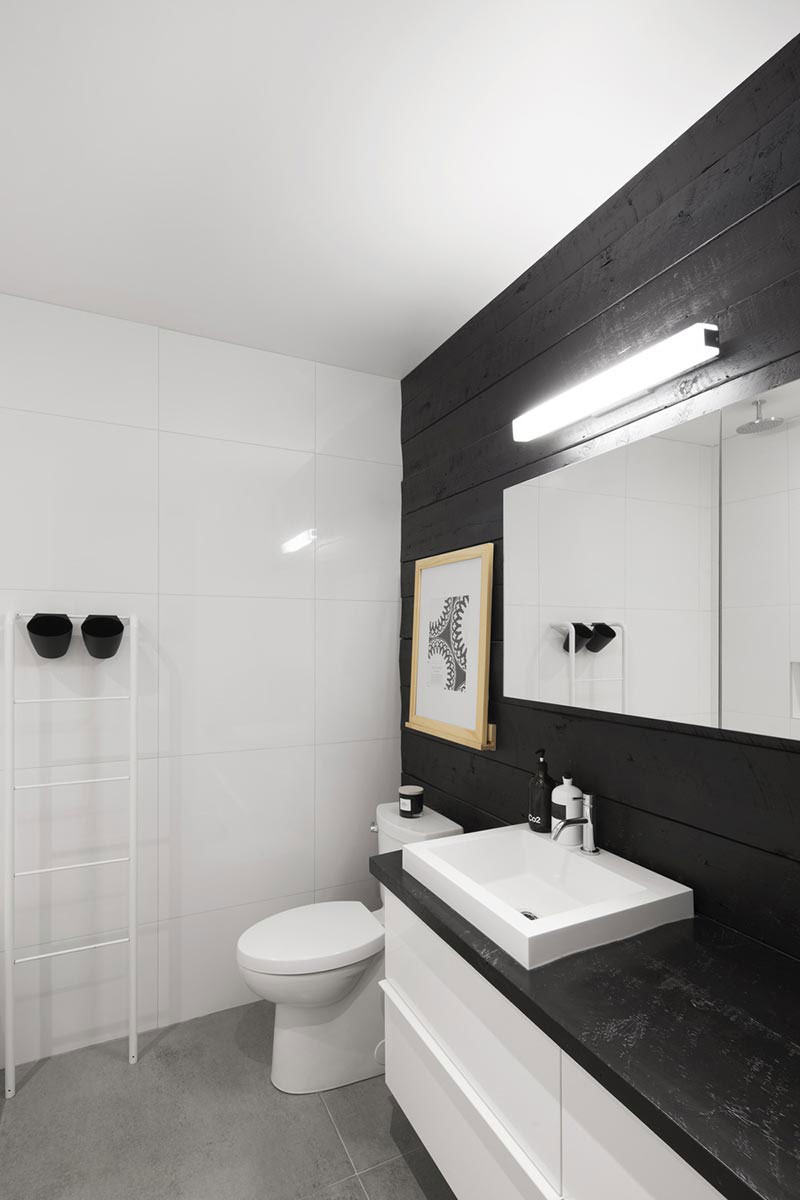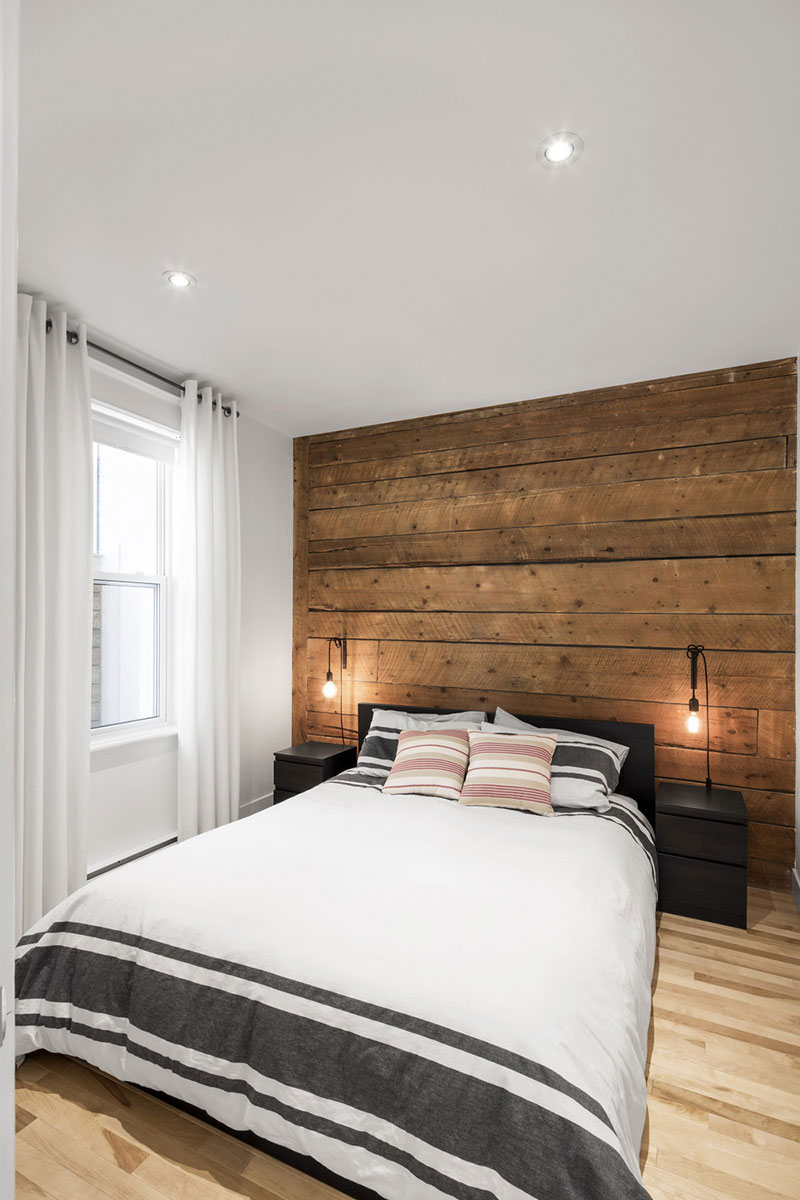 The kitchen is a simple space with white countertops and cabinets, and acts as an entranceway onto the new patio space alongside it, offering an outdoor oasis at any time of day or night.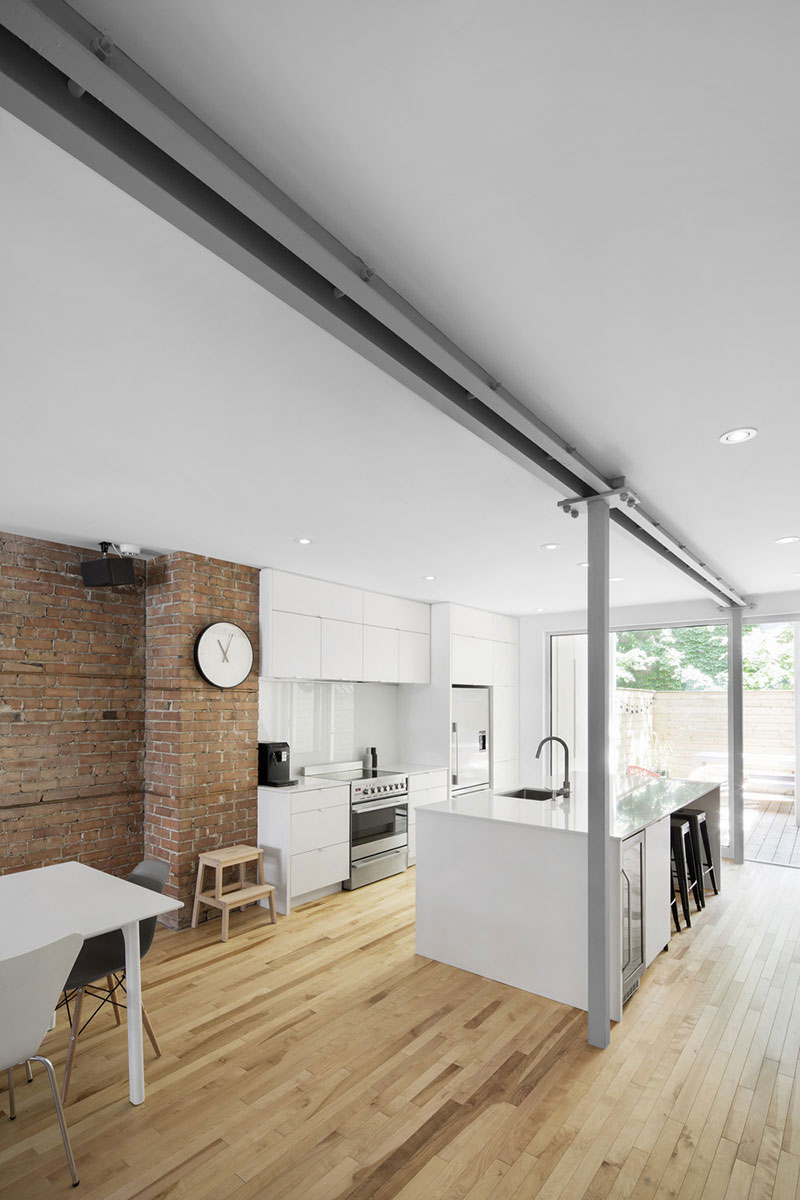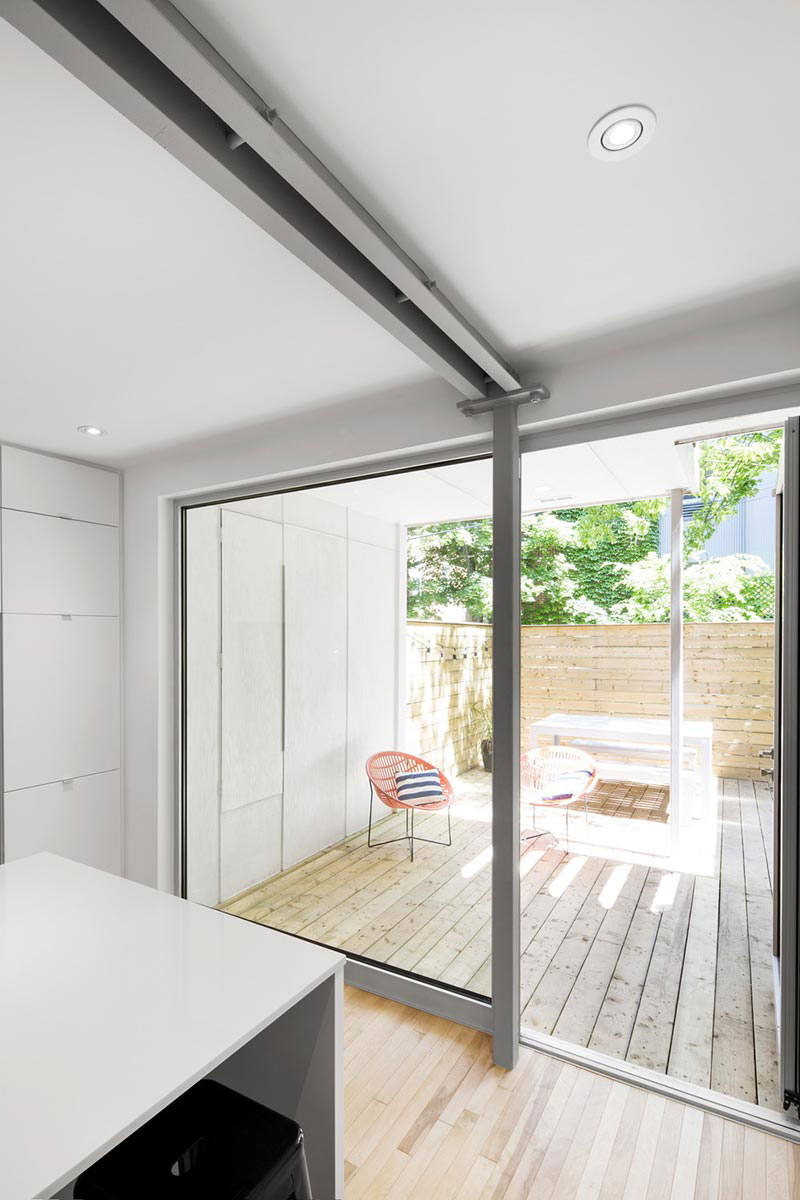 The overall feel of this apartment is a little bit country and a little bit rock and roll. With wood, steel and brick melding together at different meeting points, providing contrast and harmony at the same time, and giving this Quebec family an urban sanctuary anyone would be thrilled to call home!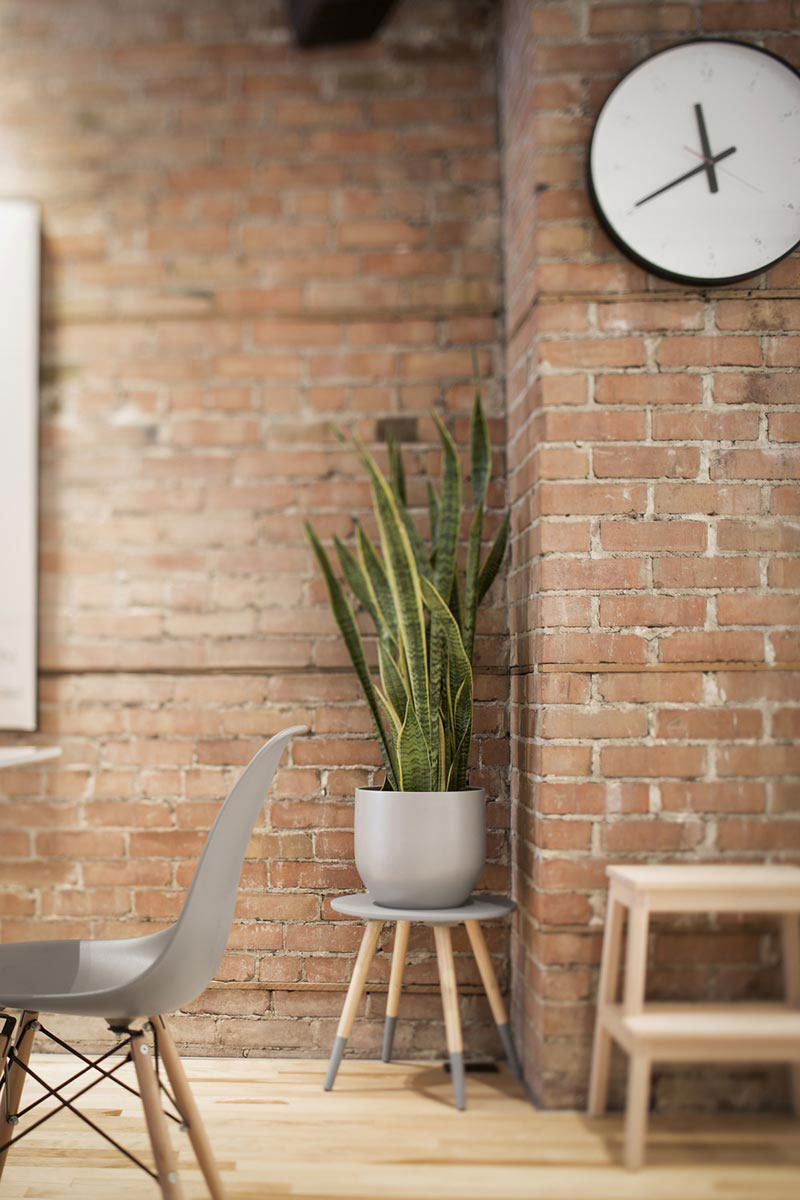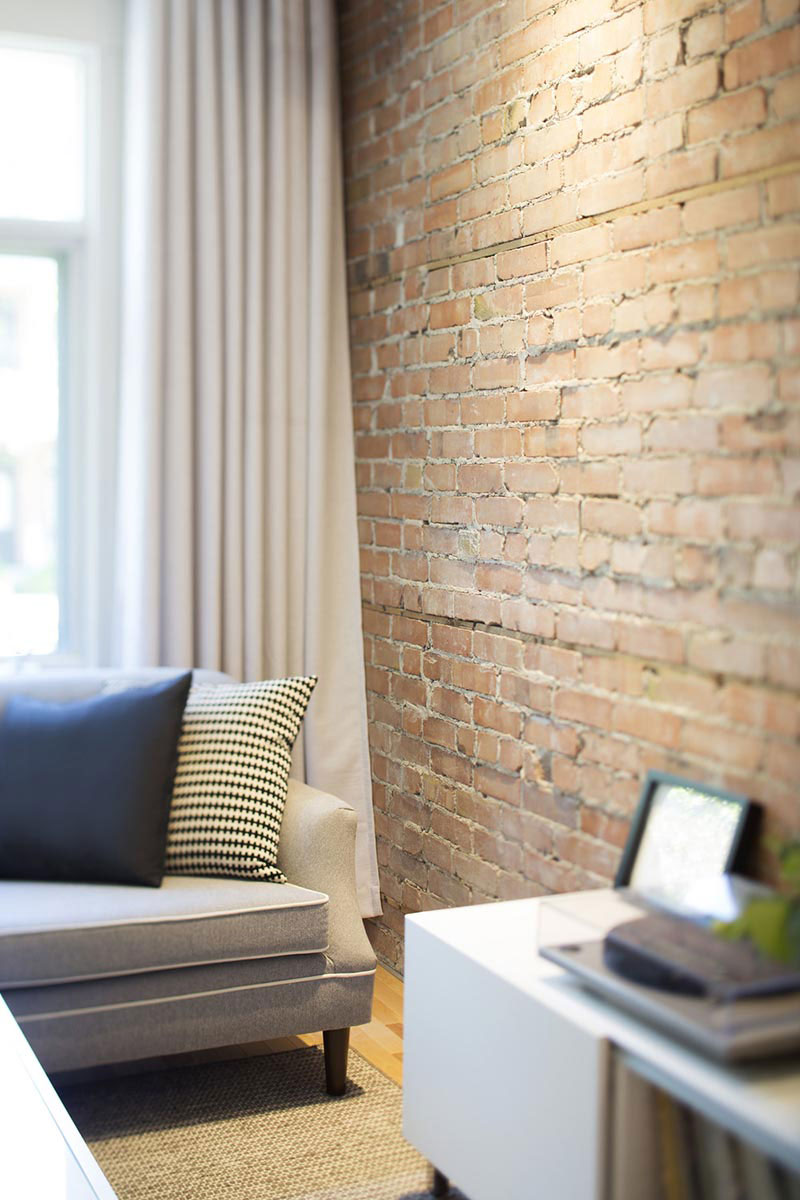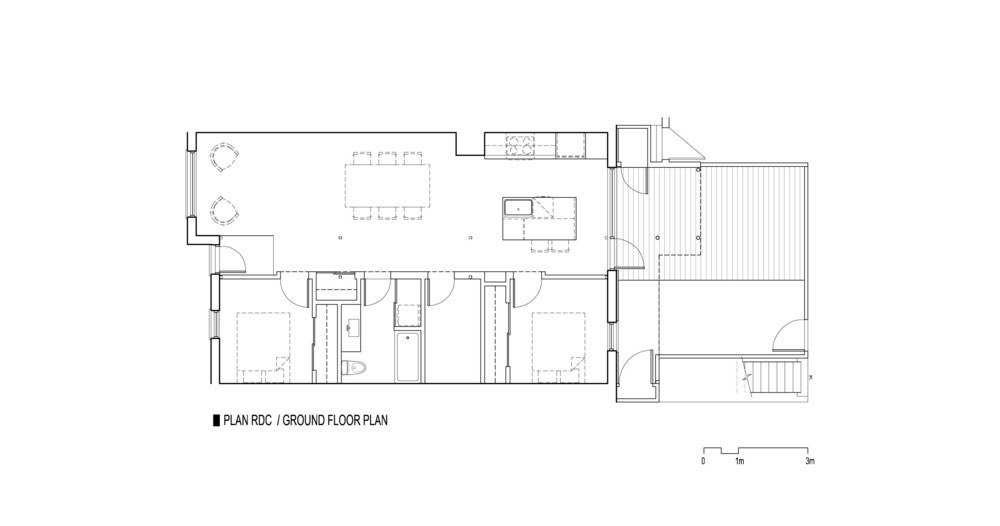 Architects: Bourgeois / Lechasseur Architects
Photography: Adrien Williams