Millions of people frequent the bustling Bangkok city scene; from dining to shopping, indoor shows to outdoor amusement, this Thai metropolis of 6.3 million is bursting with plenty to do and see. However, Vivarium restaurant isn't just "another" dining location in which to take a gander, rather it is set to be THE dining destination, offering natural rustic ambiance and a delicious menu.
Designed by a fairly novice Thai design agency known as Hypothesis, their minimal years in business does not show in their incredibly design abilities. In fact, they have already won the INSIDE award for bars and restaurants, announced last year at the INSIDE World Festival of Interiors in Singapore …and their creative abilities show.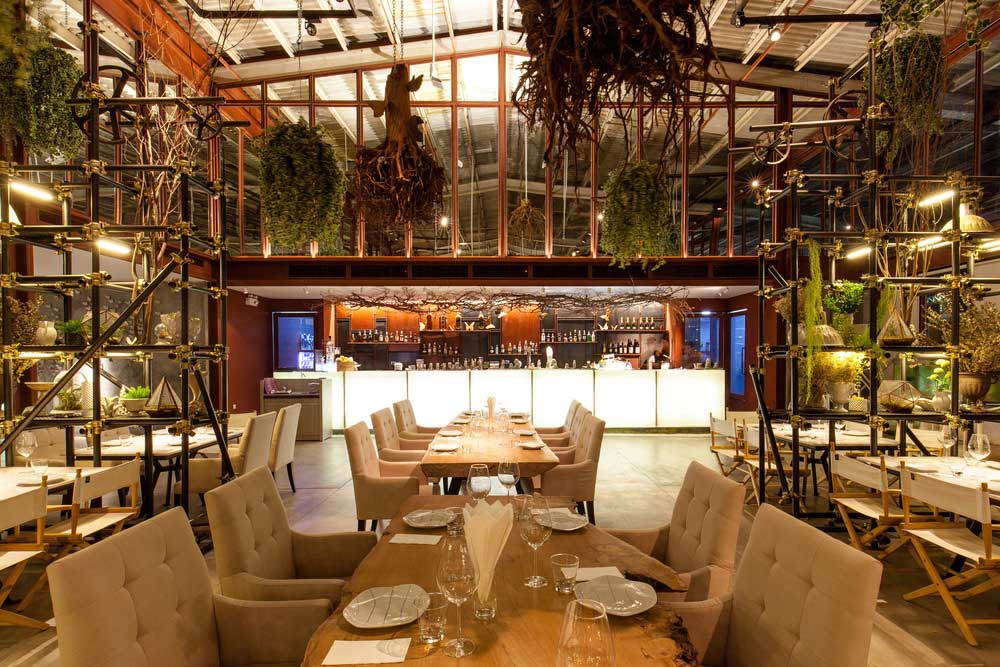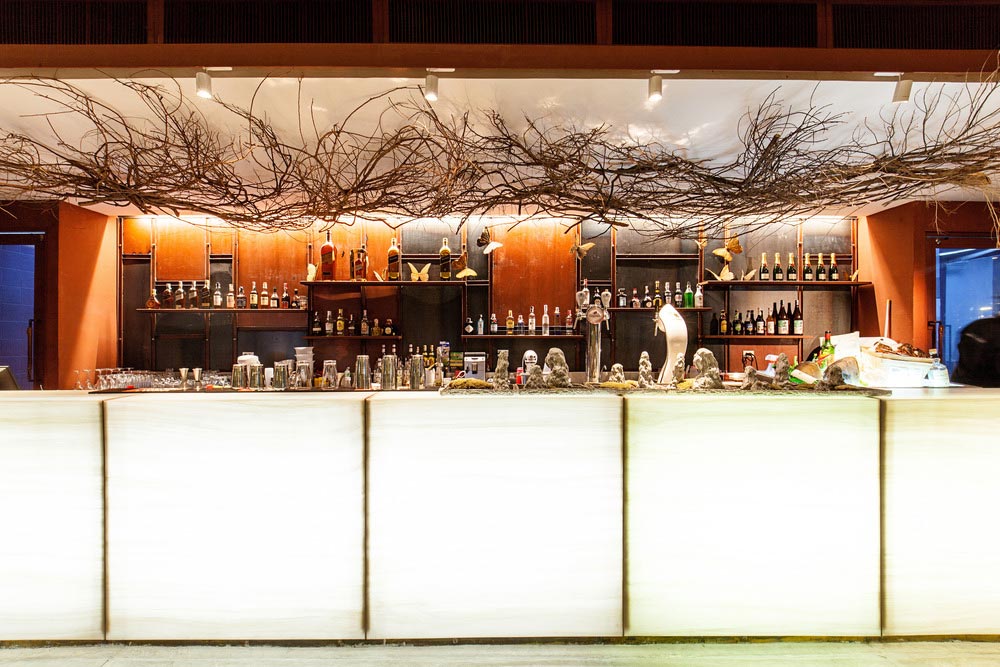 With a budget of only 170k to work with and 652 sqm. to redesign, Hypnotic had their work cut out for them. They rolled up their sleeves and tirelessly set themselves to task, with a vision in mind and a passion at play, they converted – what was once an industrial warehouse – into a reused preservation of pure genius.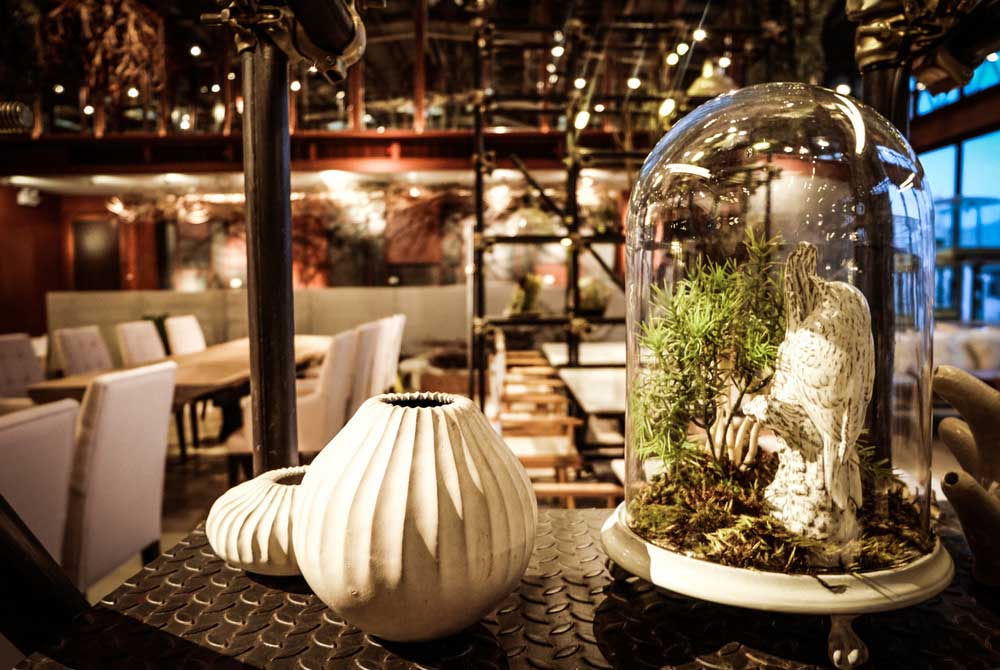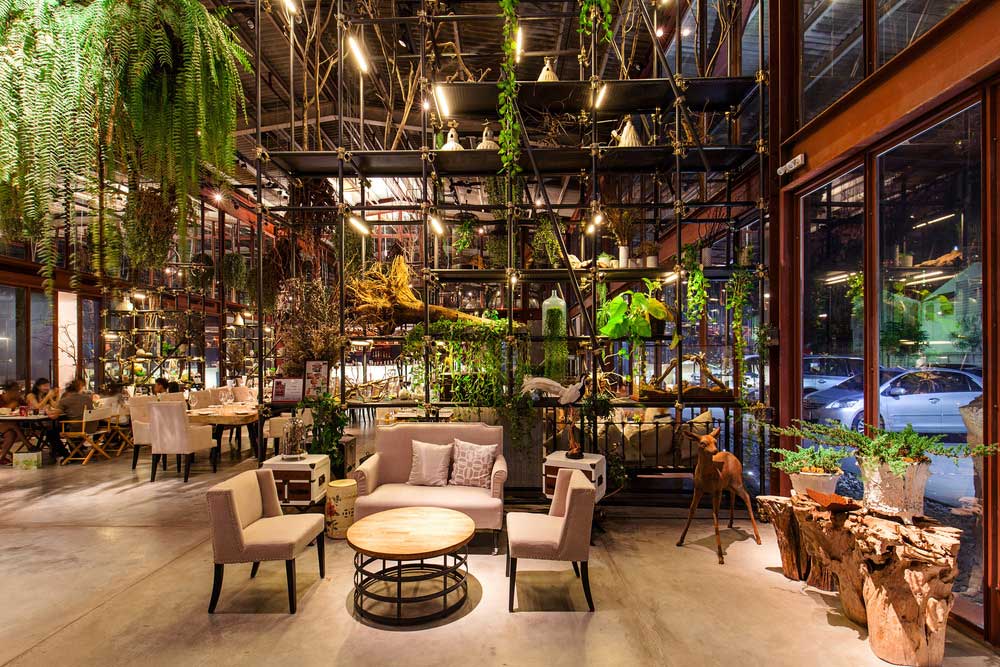 Melding old and new in order to keep costs minimized, they utilized the massive picture windows, lining the outdoor space with pebbles and ground track lighting, while the inside took on a greenhouse'esque, shabby chic appeal.
Communal seating and eclectic seat options have transformed this warehouse into an oasis within a city overrun with busy'ness, polishing the cement floors and adding ample greenery above and all around, with a fully lit bar acting as a centerpiece, this restaurant is truly a place in which to feed your stomach and feast your eyes.
Vivarium offers dining amidst a mosaic of apocalyptic proportions, where nature has overrun the industrial revolution, and in its place – created beauty as it was intended!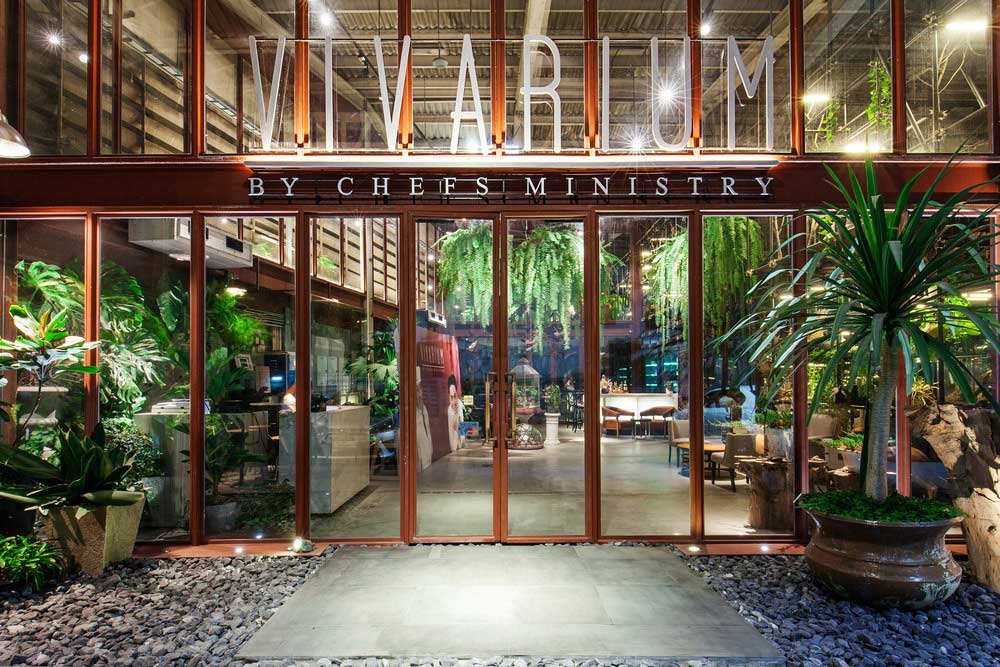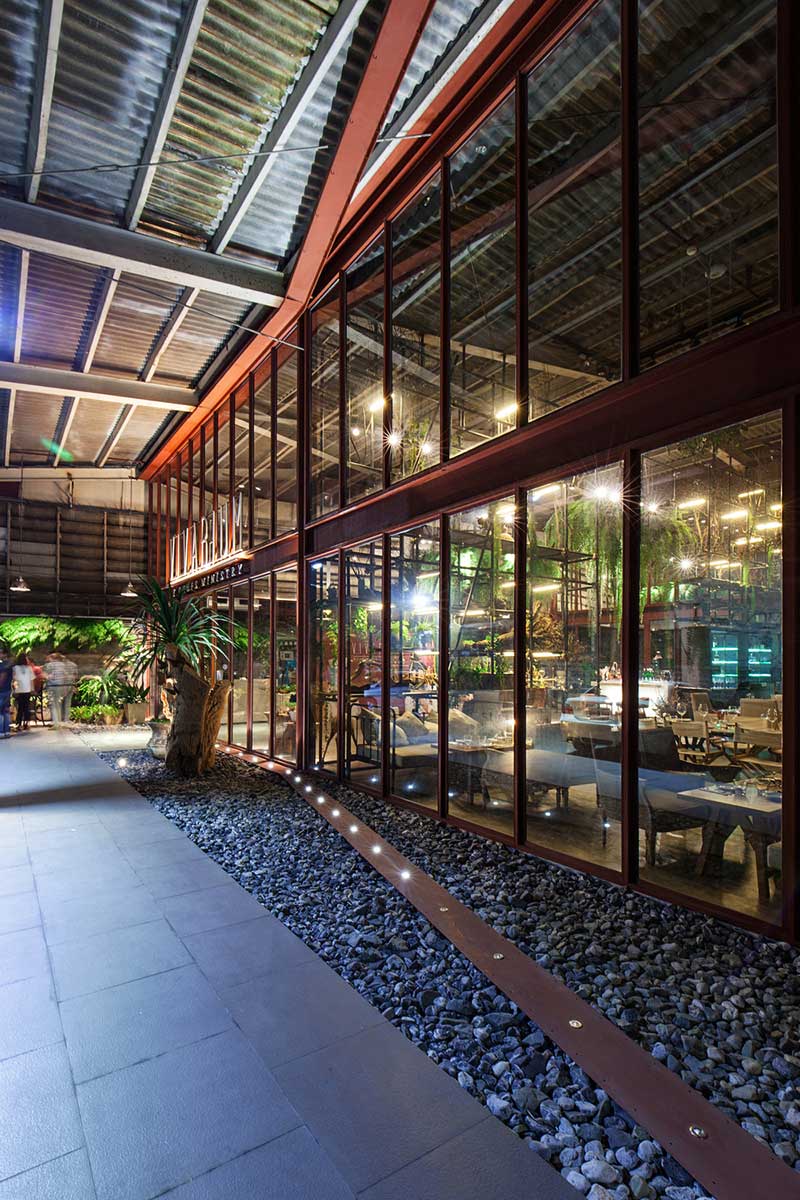 Architects: Hypothesis
Photography: Hypothesis