This beautiful apartment design featured prominently at the Barcelona Design Week this past year, where YLAB arquitectos showcased their interior design capabilities to a seasoned crowd. The overall intention of this remodel took precedence within the common living area – and rightly so, as it sets the scene sitting atop the wonderful city of Barcelona and delivering a breathtaking seascape view below.
Taupe and grey set the tone for the fabric elements of this home, with light oak flooring and a striking black granite countertop lining the kitchen space. Along with custom ivory cabinetry throughout the kitchen, and an oak and black shelving backsplash melding the color combination together beautifully.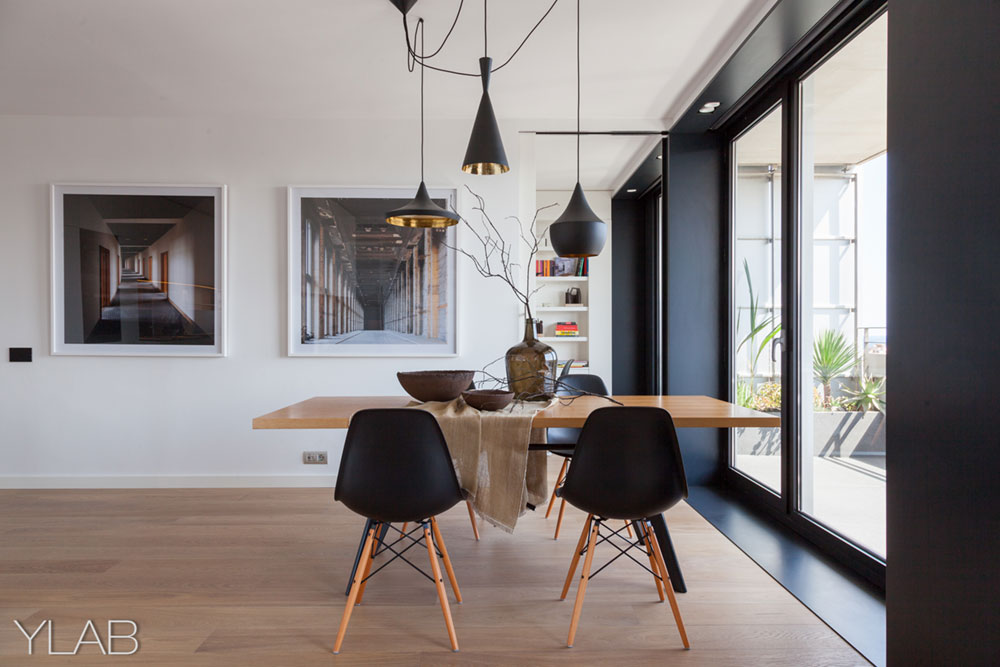 With the common area being comprised of a kitchen, dining room and living room, the natural light streaming in from the large terrace windows allows for ample and ideal lighting, highlighting the homes interior meticulously.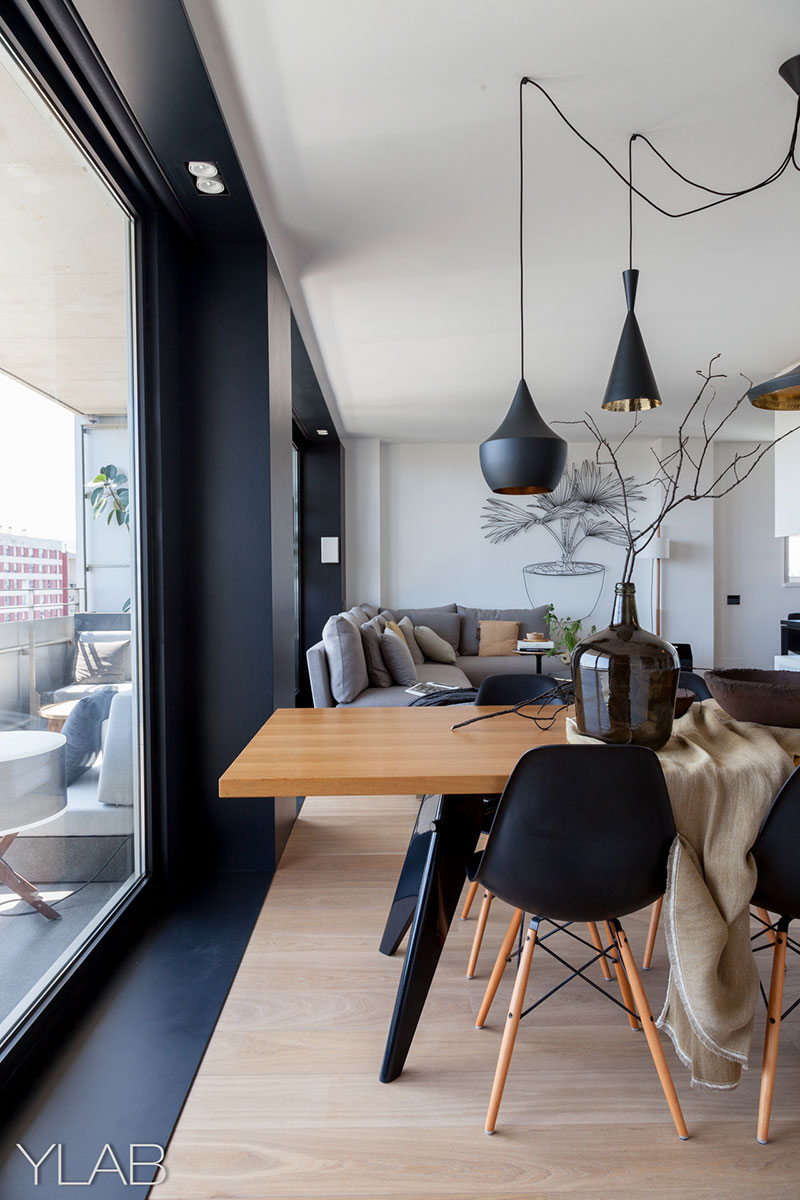 The furnishings come from many well-known designers and complete the space beautifully, combining breathtaking views and interior artistry. The seating outside on the terrace acts as an additional living space that you truly want to spend time lounging about in – taking in the outdoor grandeur from every unobstructed angle.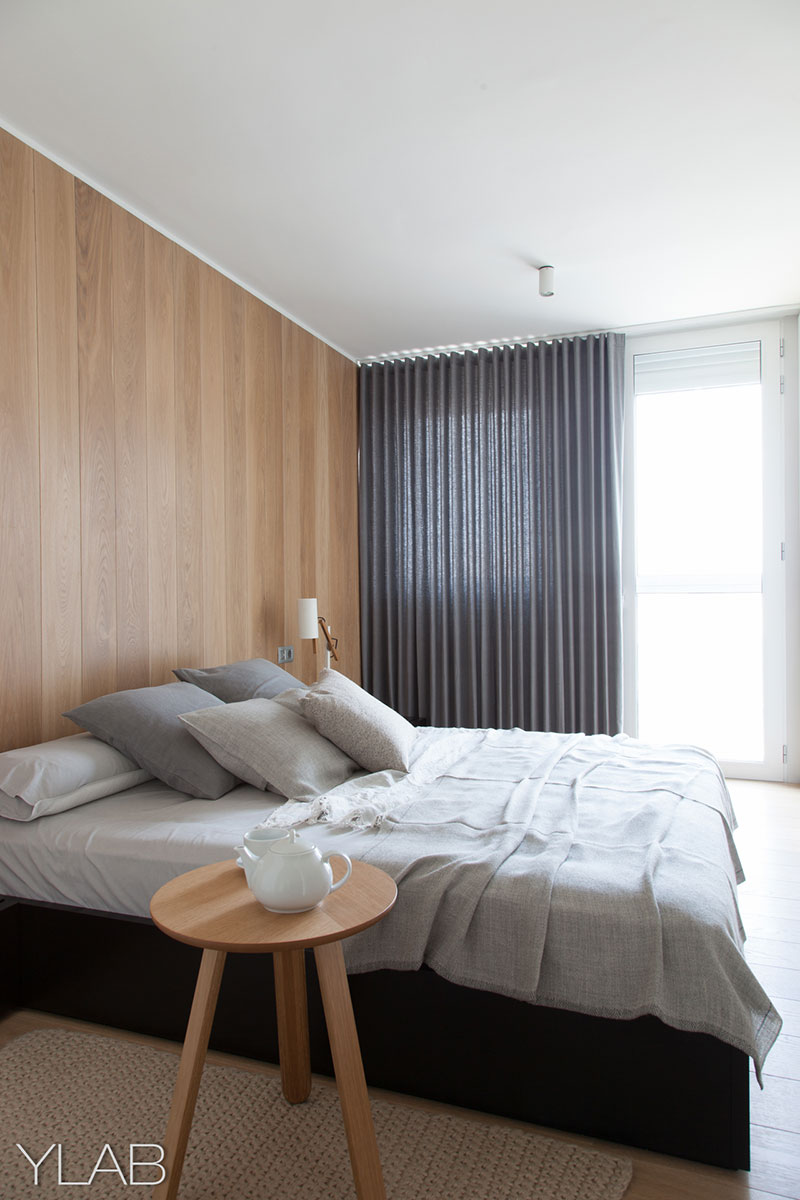 Architects: YLAB arquitectos
Photography: Tobias Laarmann