What happens when you take a rundown, Victorian dilapidated model of a West London property, and hand it over to TIGG COLL ARCHITECTS? Beauty from ashes is what!
An urgent update was needed by the family who purchased this property, so a plan to expand and beautify the home began immediately with the demolition of the outdoor shed, along with a full width extension and an additional two storeys stacked on top of the original house for a finished project large enough for the entire family.
Maintaining a lot of custom Victorian features and keeping the intrinsic character of the home was important, but adding modern elements was also imperative.
The revolving patio doors speak to this modern element, and rotate to open up the outdoors, supplying ample light into the main living area.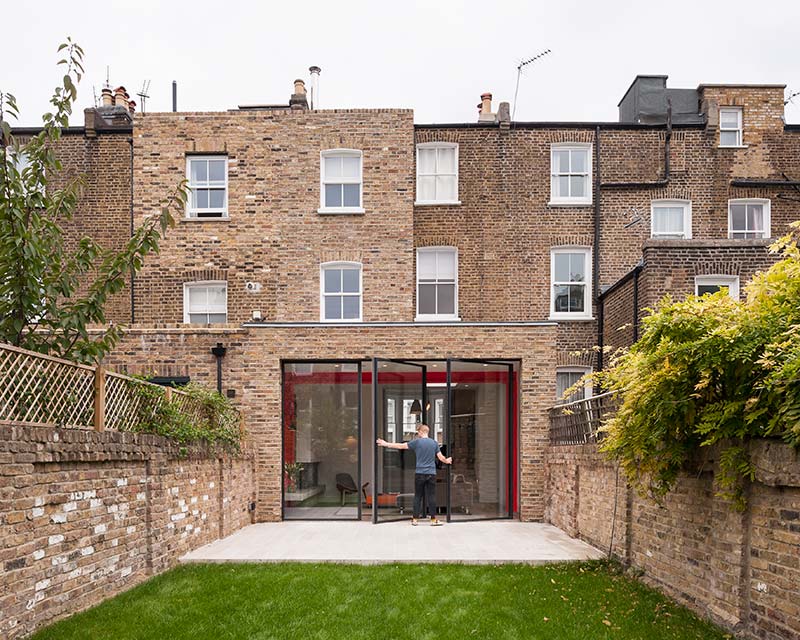 The slate grey hardwood floors create a clean path throughout, and the crimson red beam extended from the floor and across the ceiling within the living room, add dimension and an artistic flare, set oddly perfectly against the quiet flame of the fireplace also stationed here.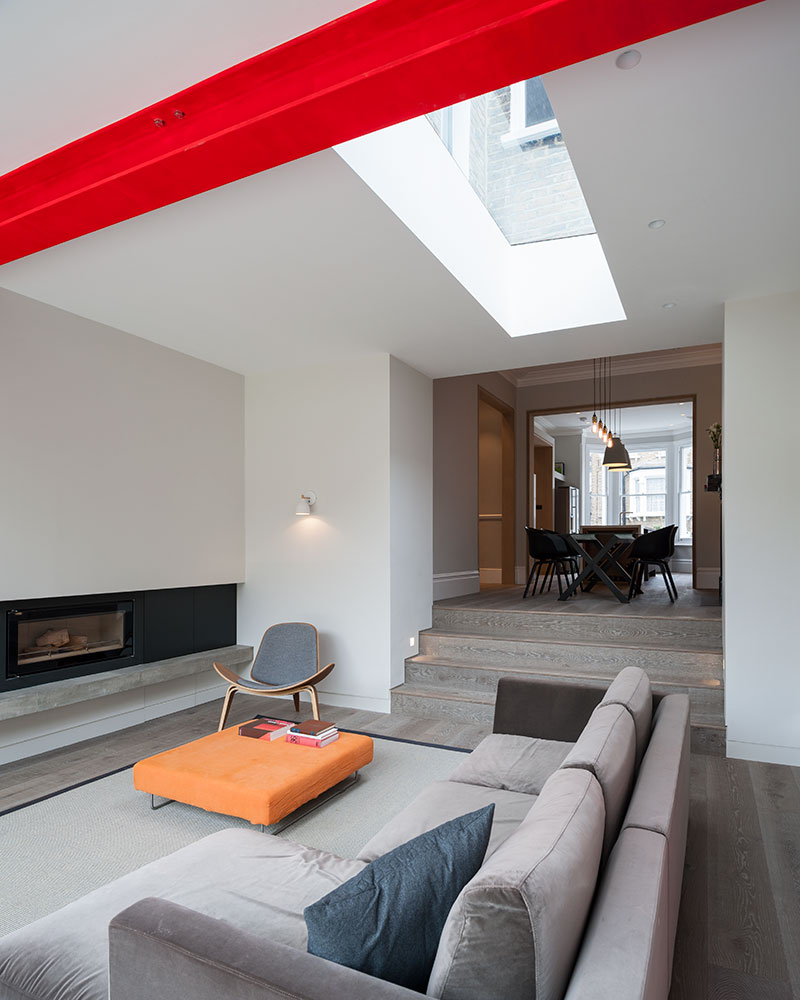 A few steps up from the sunken living room, is a dining room with a heightened view of the patio space, nested nicely beside an original fireplace, framed beautifully with a Victorian era mantle.
New and old elements are found throughout this charming residence, transformed from utter despair into complete robust repair!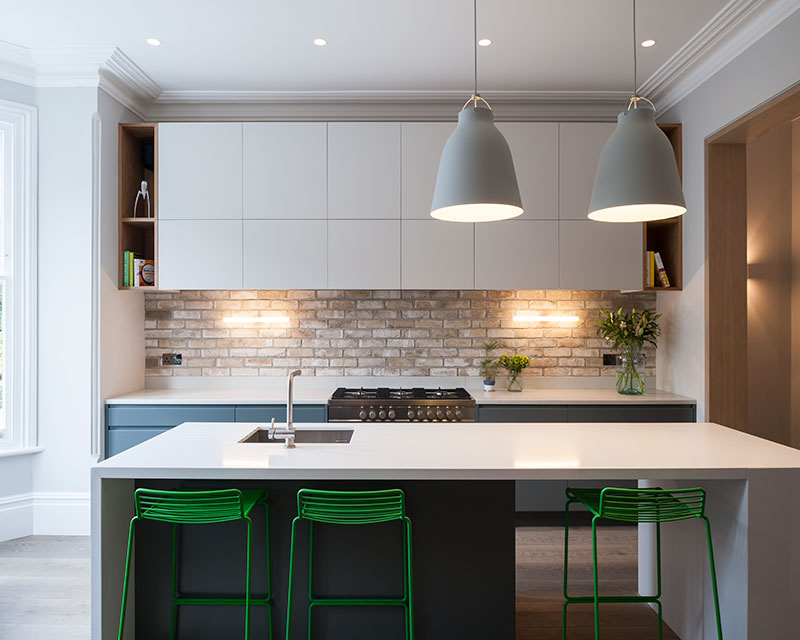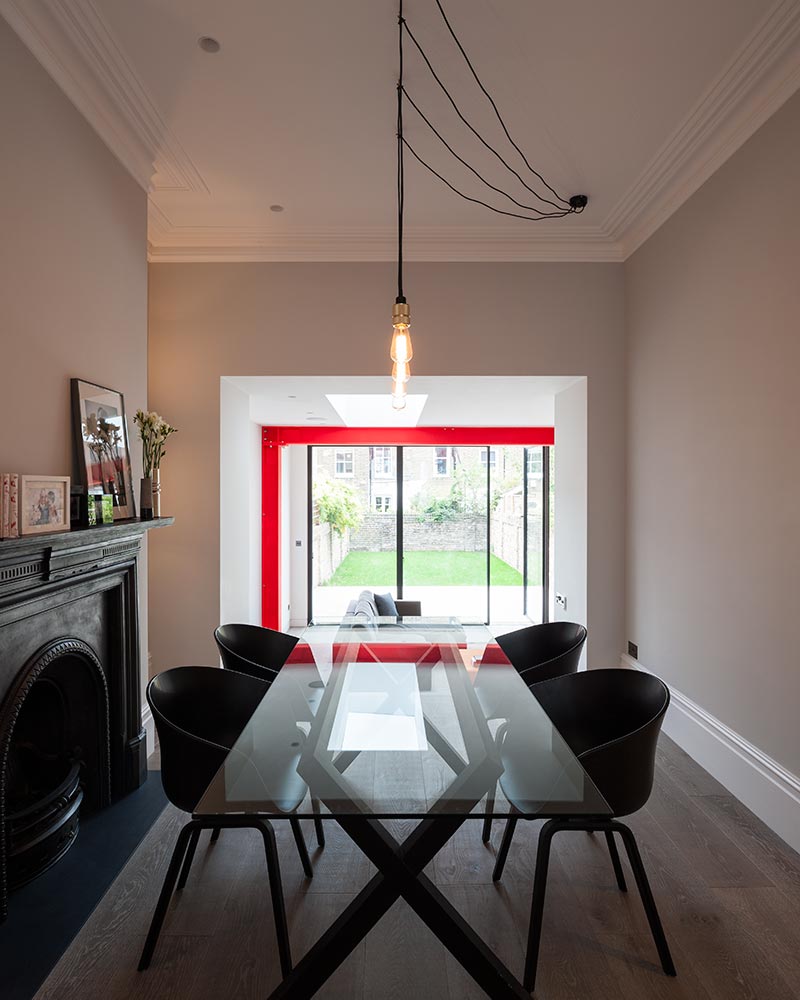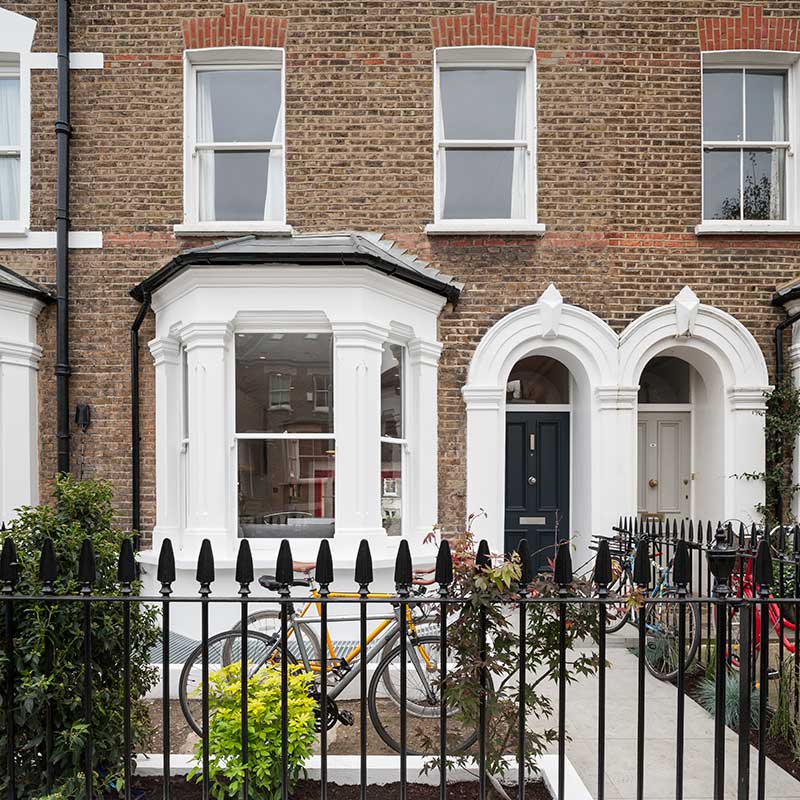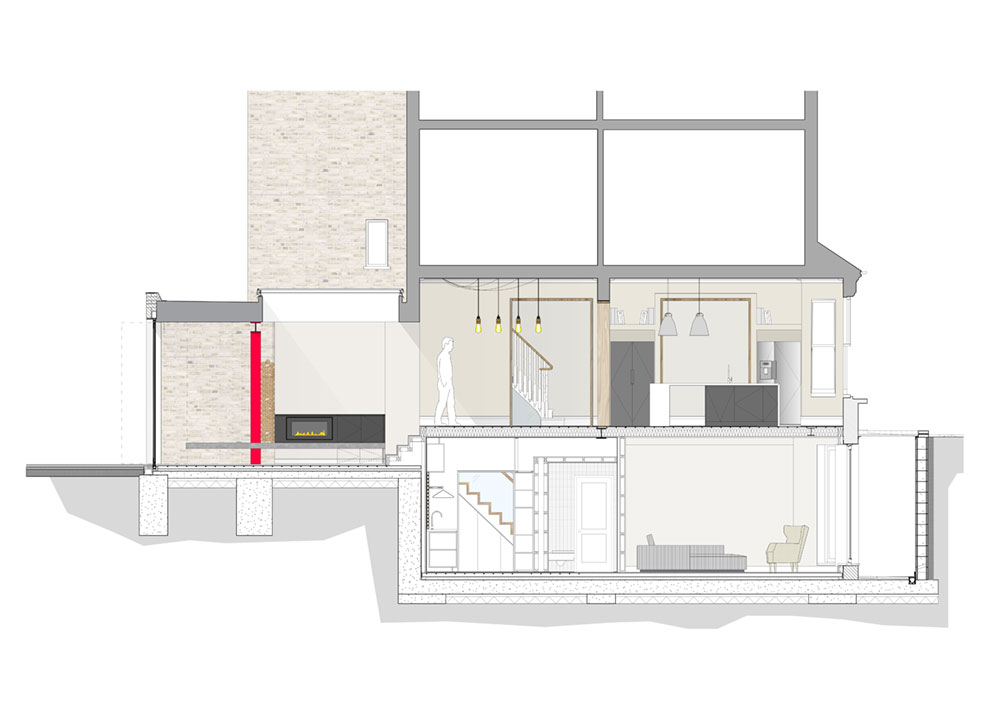 Architects: TIGG COLL ARCHITECTS
Photography: Andy Matthews Photography