A small space in which to dwell has become big business for developers. But making these compact spaces pleasing to live in is often up to ingenious architects and designers. Which is where Helen Baranova comes in – the expert designer for this two-level studio apartment, measuring in at only 40 square meters, or around 430 square feet.
Although that might seem like a claustrophobic cube to some, it actually shows as an airy, modern apartment, economically sparing of space without feeling cramped for style or legroom.
Perhaps it's the window seat in the kitchen area, or the overlooking loft from the above sleeping nook, or a combination of the two, but I find the simple elegance of this home to be a fully equipped cozy corner.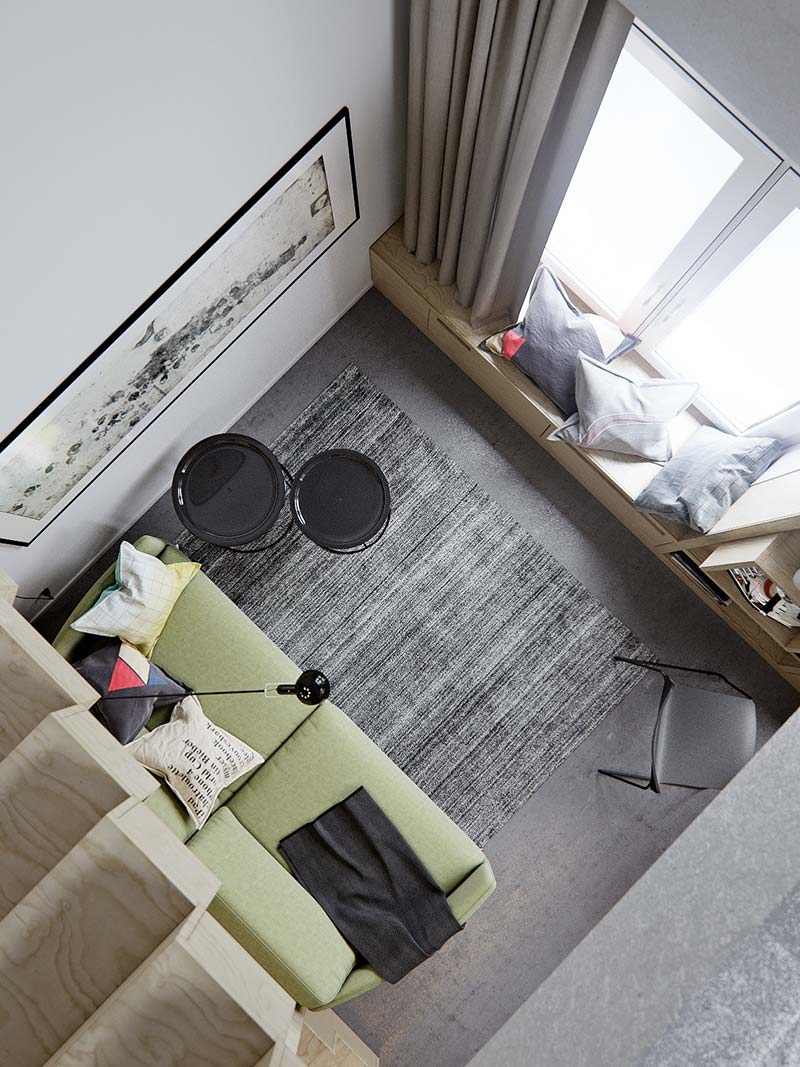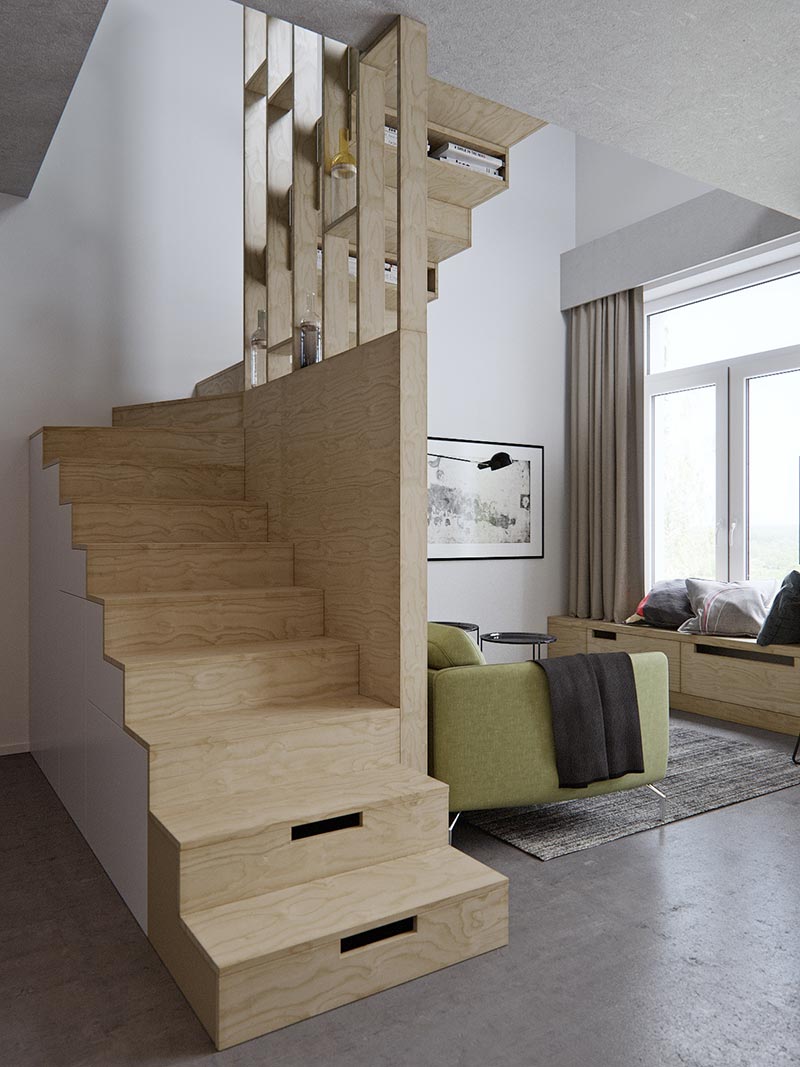 The light pine cabinetry, stairway, and dual purpose shelving, sets the tone for this pint-sized apartment, and is complimented nicely by the grey flooring. While the lime green couch adds a splash of color without being audacious in it's appearance.
Living small doesn't mean one has to forego comfort, in fact – as far as I can tell, this seems like the ideal space for any thriving single to call home!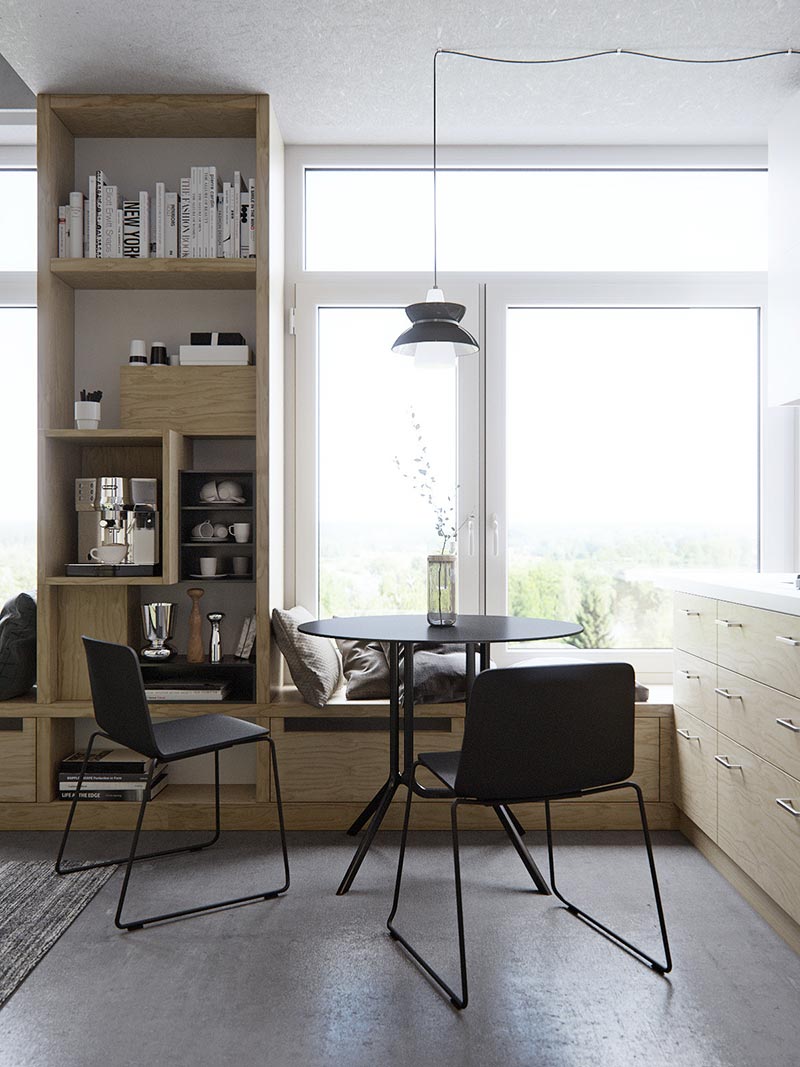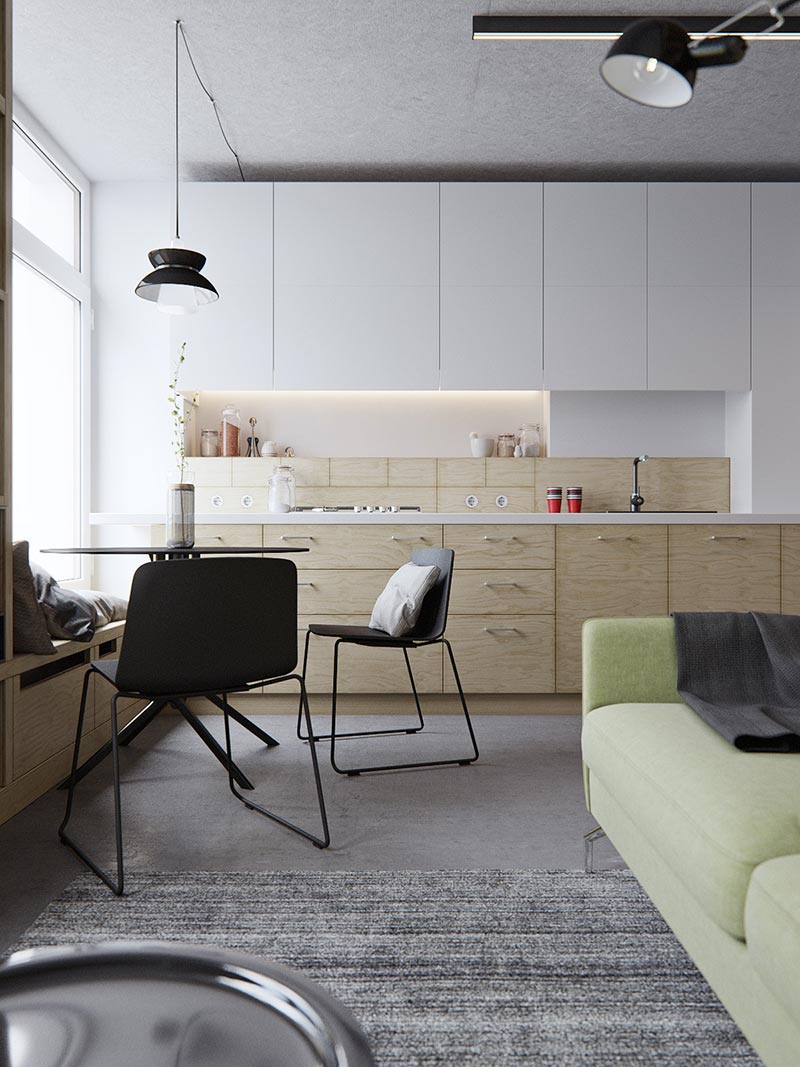 Design: Helen Baranova
3D Artist: Vitaliy Bozhenov