Troy Boston Model Apartment is a development by Gerding Edlen, eloquently designed by Stantec, and beautifully graces the skyline of Boston's South End. The working wonders of "over,under" was called upon to design a small model apartment with the help of local furniture store – Lekker, and the aim was to create a space that was flexible, attainable and desirable to the public looking to purchase.
Furnishings were chosen to create flexibility within the space, delivering a platform-style bed, couch and table, which all shares a multi-purpose function advantageous to a compact apartment such as this.
With a sliding door separating the living room from the bedroom, it allows for complete privacy or an open space – whichever is preferred at any given time.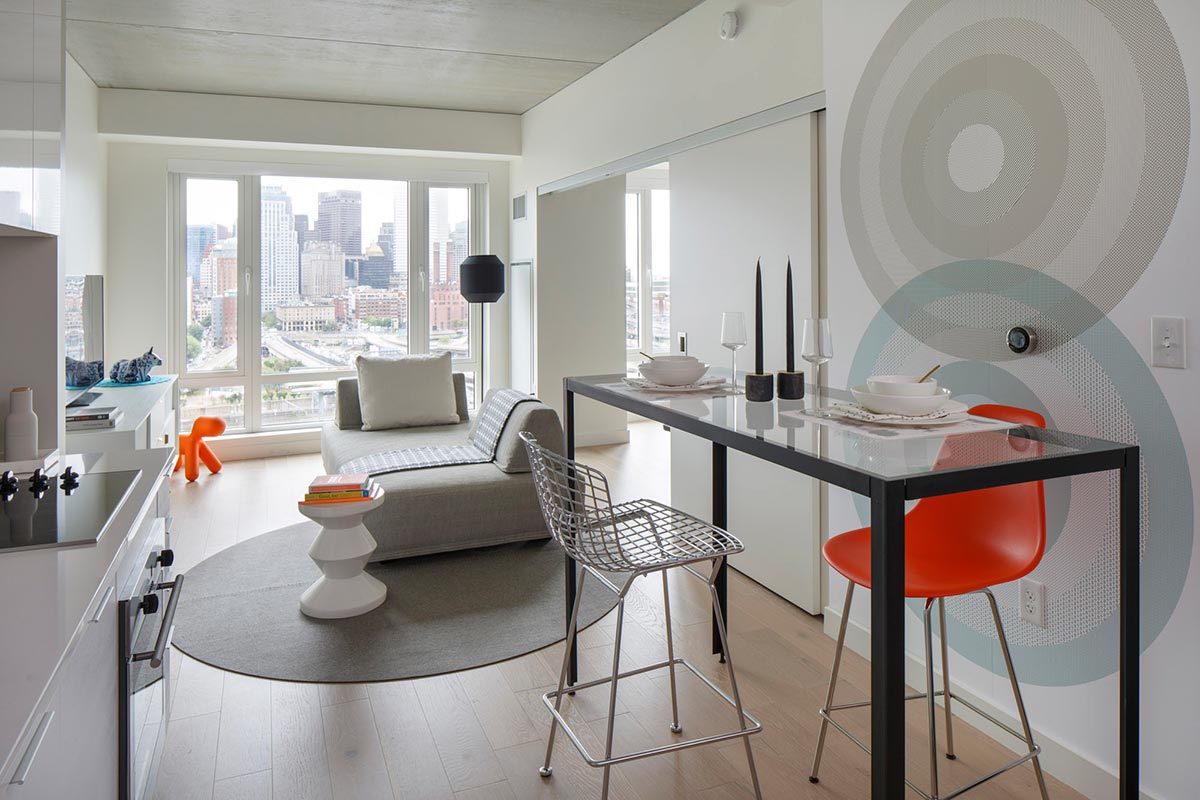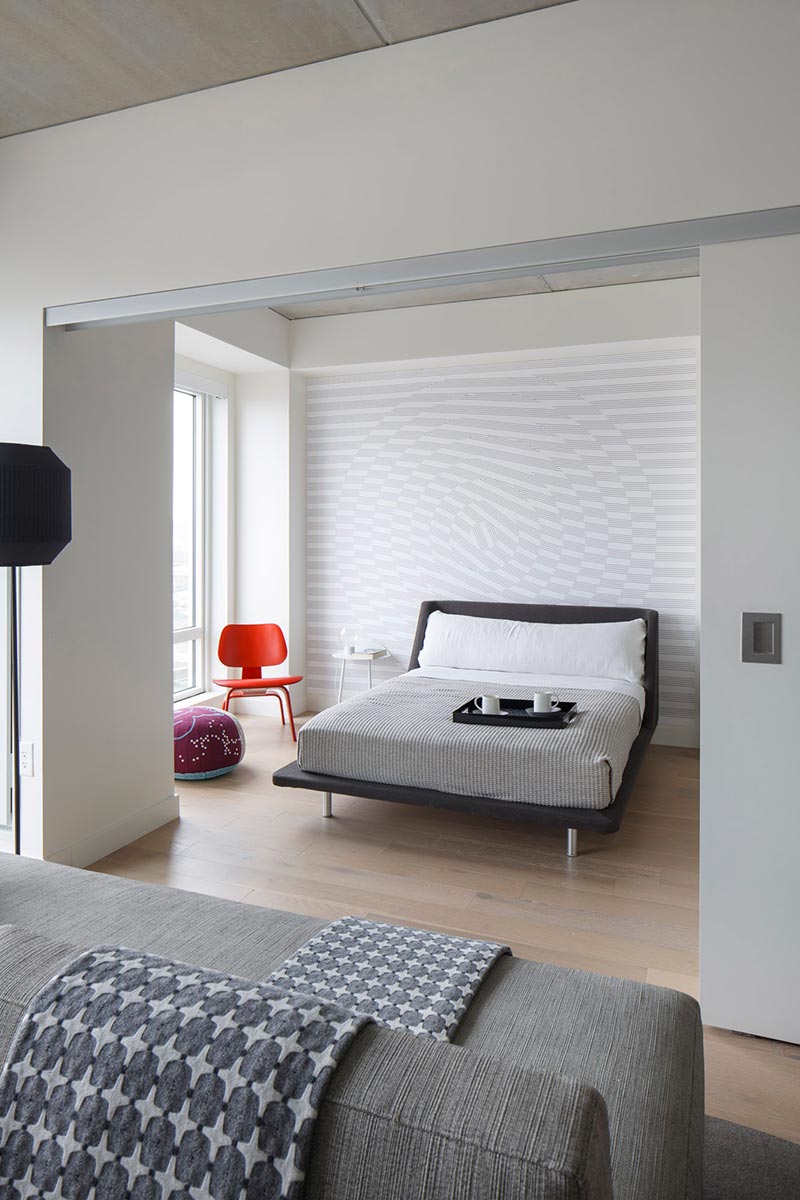 Set against a chromatic compilation of grays with subtle accents to highlight the space and features within, this mild-mannered color combination sets the tone for the exposed concrete ceiling, giving the space a customized appeal while still delivering relatable individuality.
Because the artwork is painted directly on the walls, this space calls for no additional pictures, as the apartment itself makes a statement all its own. Unique, flexible, and stunning in it's simplicity!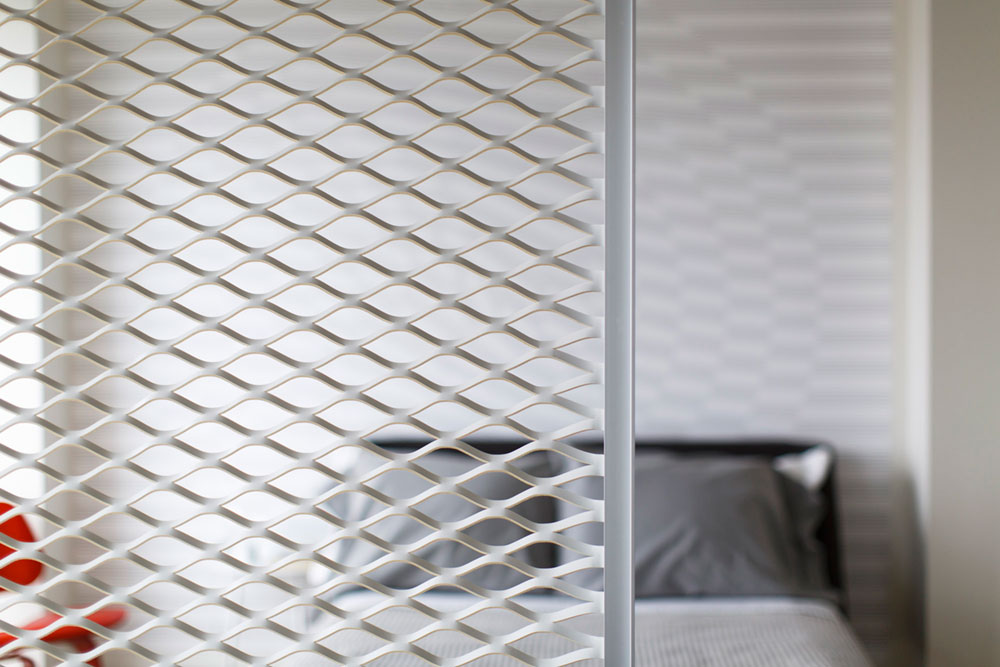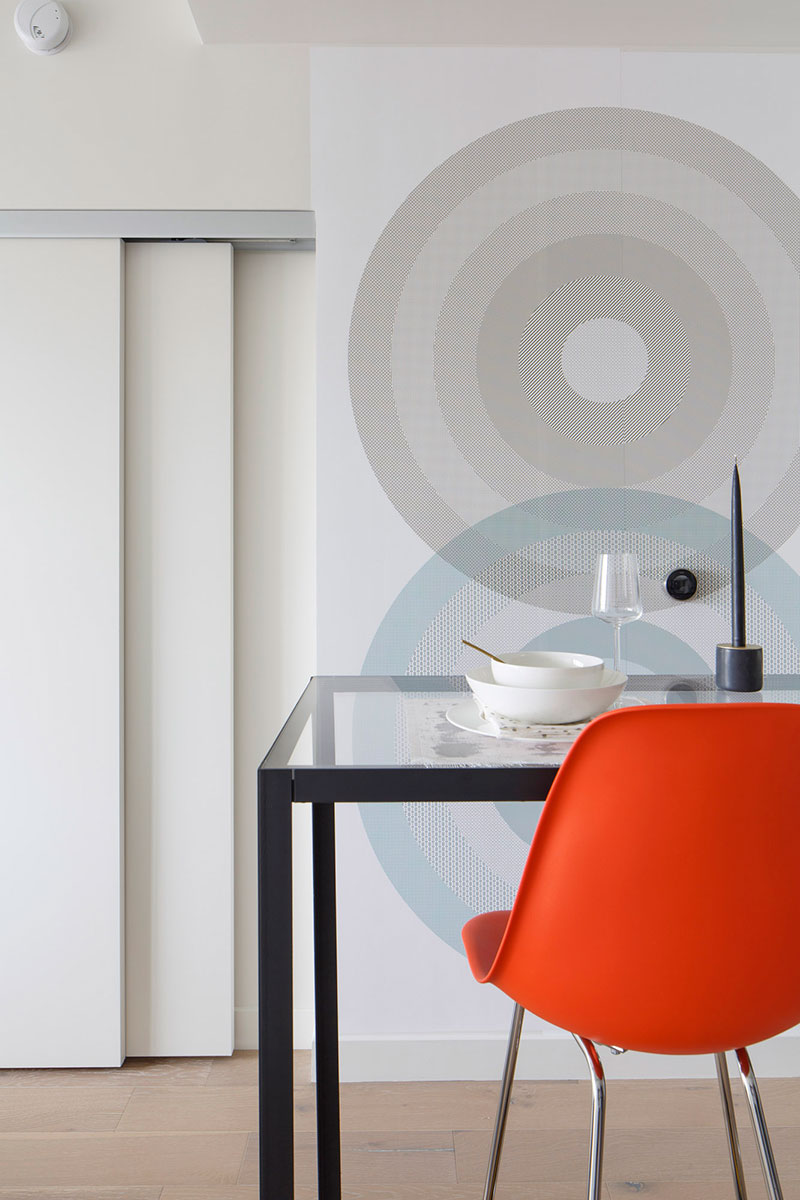 Architects: over,under
Photography: Bob O'Connor