LeJeune Residence is located in Plateau-Mont-Royal Borough of Montreal, Canada, one of the most highly recognized creative hubs in the city. Built in 1890, the small building brought with it plenty of character, but was in desperate need for a remodel.
So, in 2013, architect Maxime Moreau took this preservation project mandated by the city, and began working on the desired outcome the owners had in mind for such a relic.
The client was a professional couple with an inclination for photography, an eye for art, and a love of architecture, so they knew exactly what they were looking for, and the visionary abilities of their property.
Steeped in history, this duplex once housed horse and carriage groomers from the late 1800's, so making old new again, and creating a modern, single-family home with an open concept, was a task only a true artist could create.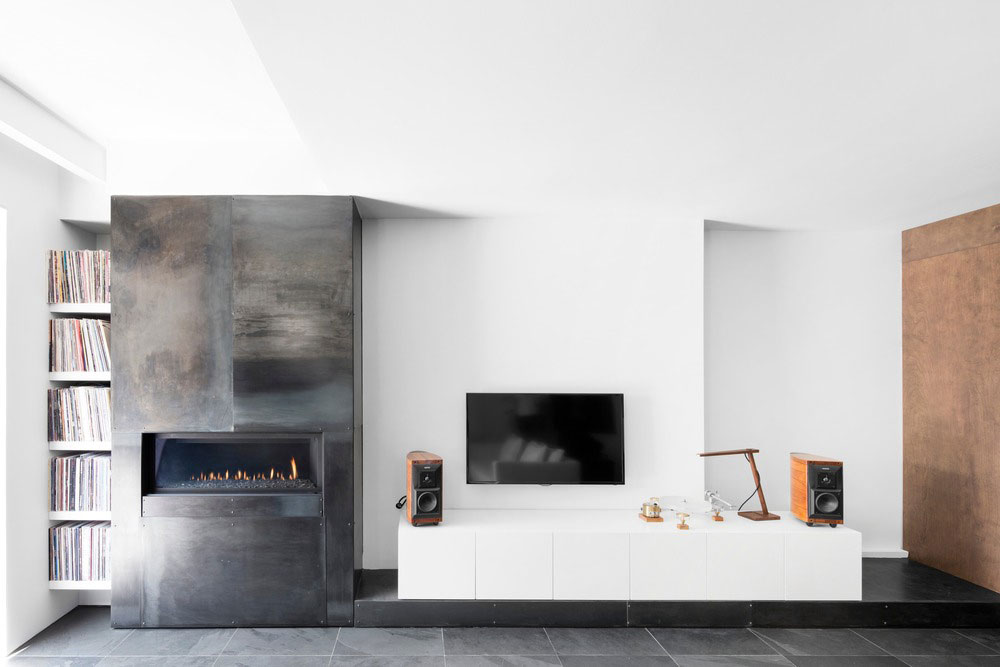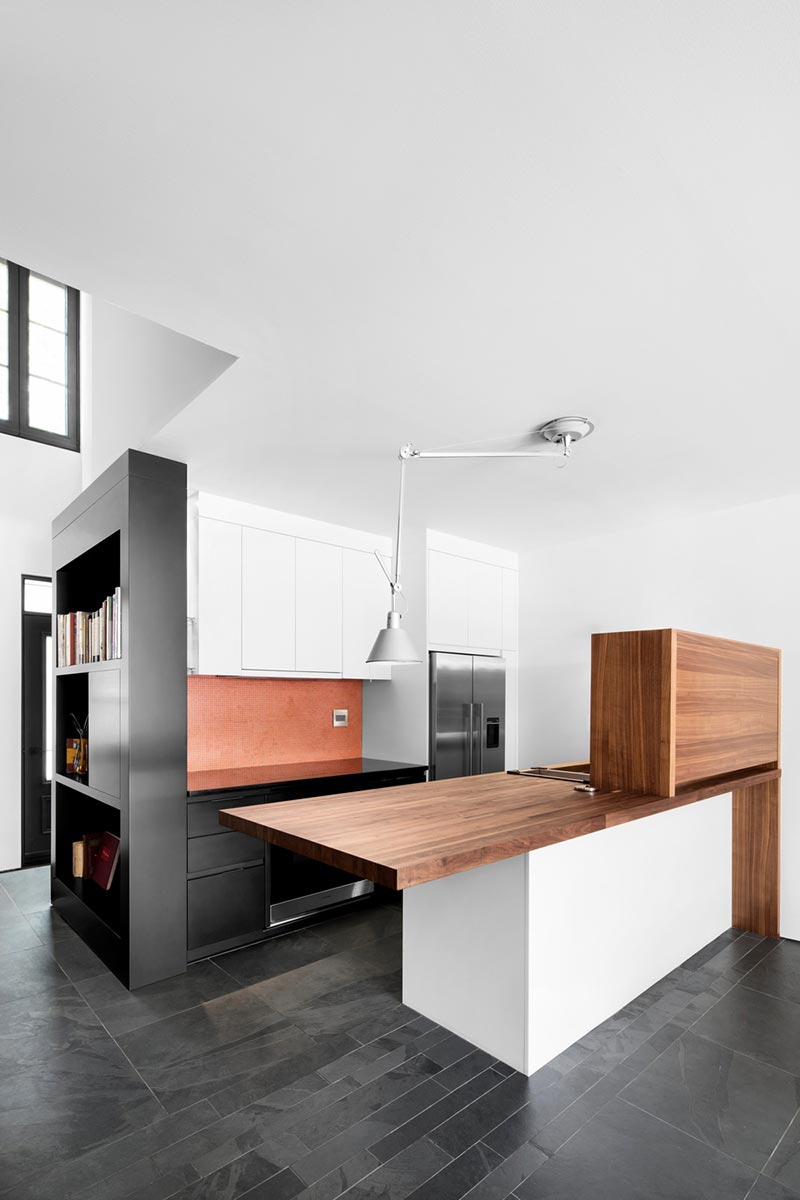 Maintaining the exteriors original state – as mandated by the city – the outside walls were stained black, giving the home a modern appeal, without removing any of the buildings architectural integrity.
With only 835 square feet to work with inside, the resulting open concept allows the space to feel larger than it truly is, and the materials and colors used also delivers a fresh, sustainable feel.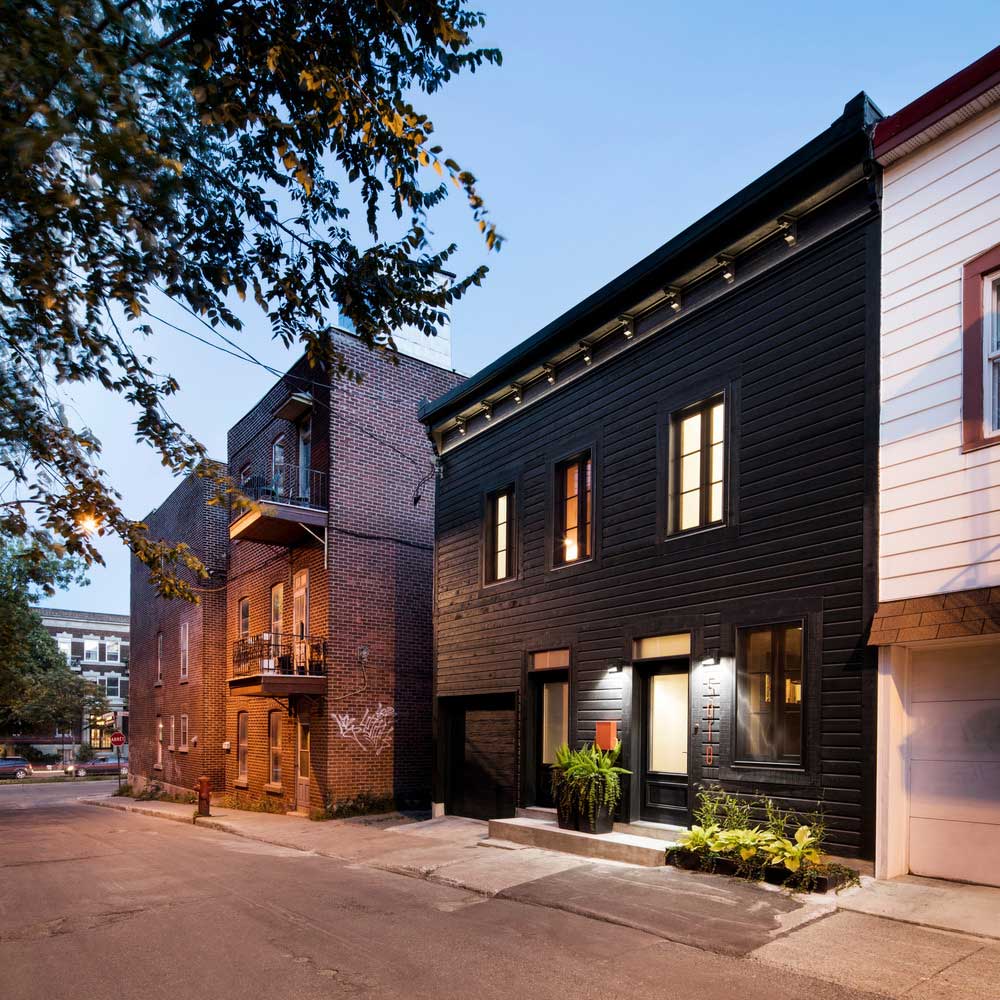 Before: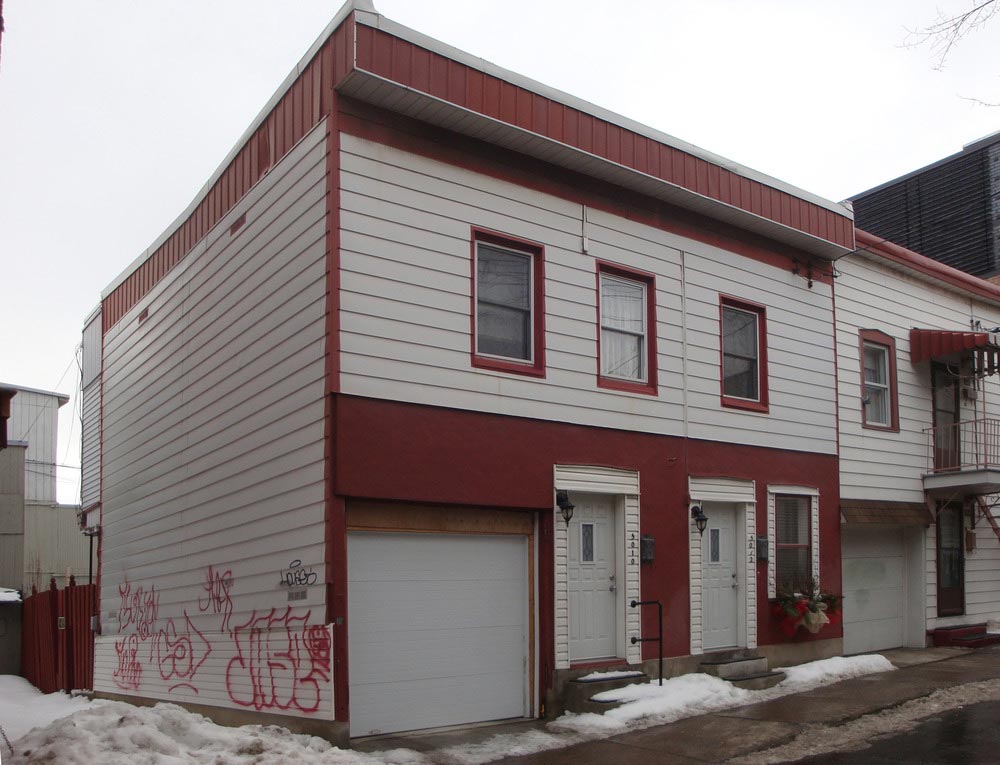 In addition, the owners desire to bring the outside in creates an illusion of additional space, and the 13-foot sliding glass wall offers an unobstructed view, as well as an in/out open-air access during warmer months, and a glassed in snow-globe when it's too frigid during the cold Canadian winter months.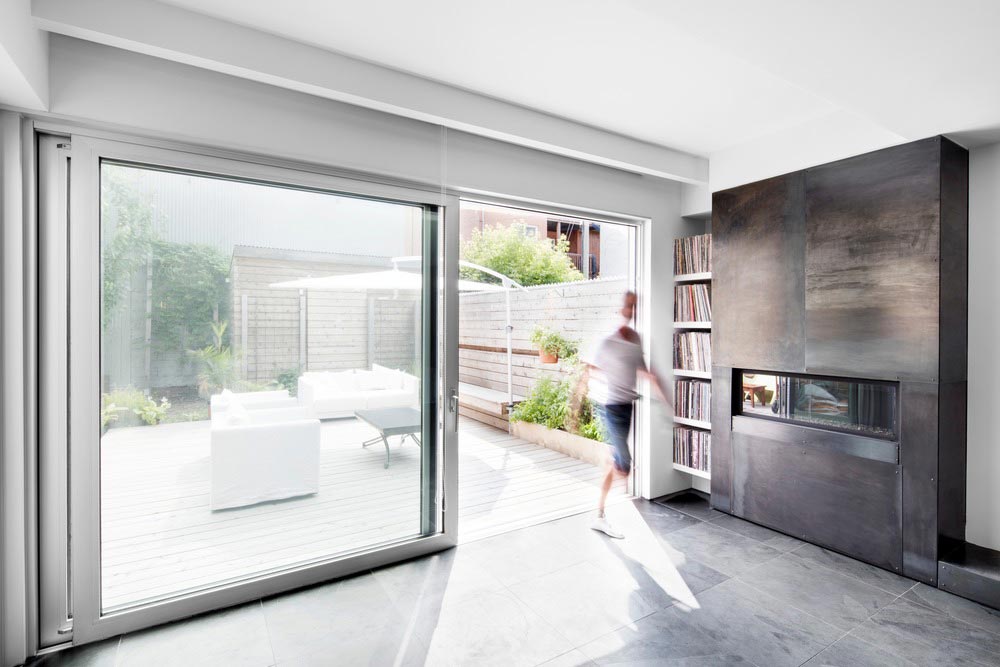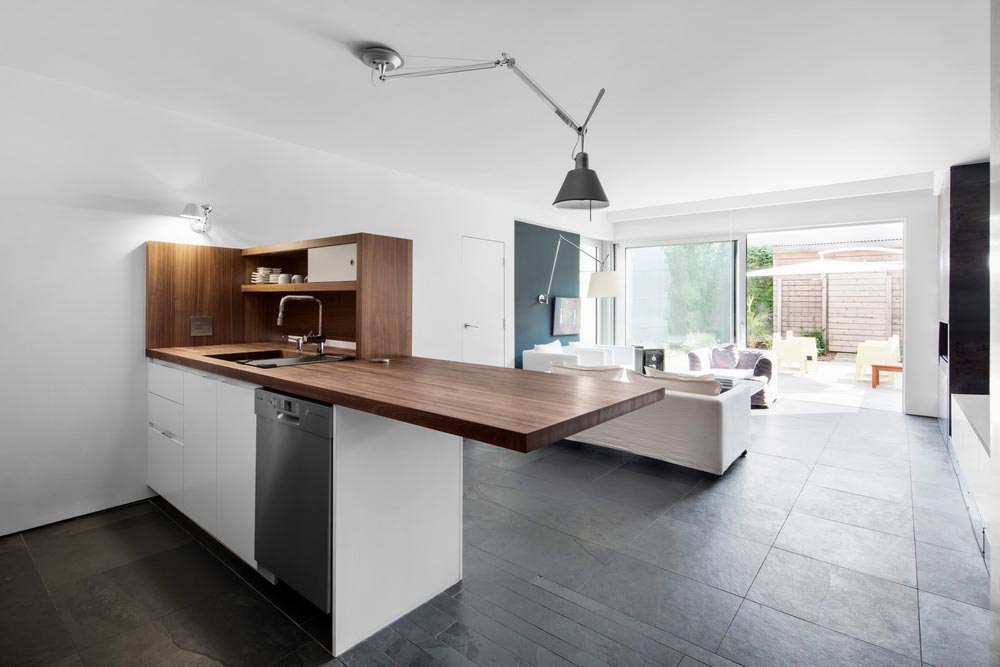 Slate floors on the lower level, and wood paneled flooring on the upper floor, meld together seamlessly, and the white tiled bathroom delivers a modern crystal clean feel.
The minimalistic approach Maxime Moreau worked with the client on delivers maximum results, and the finished product it truly breathtaking from every angle!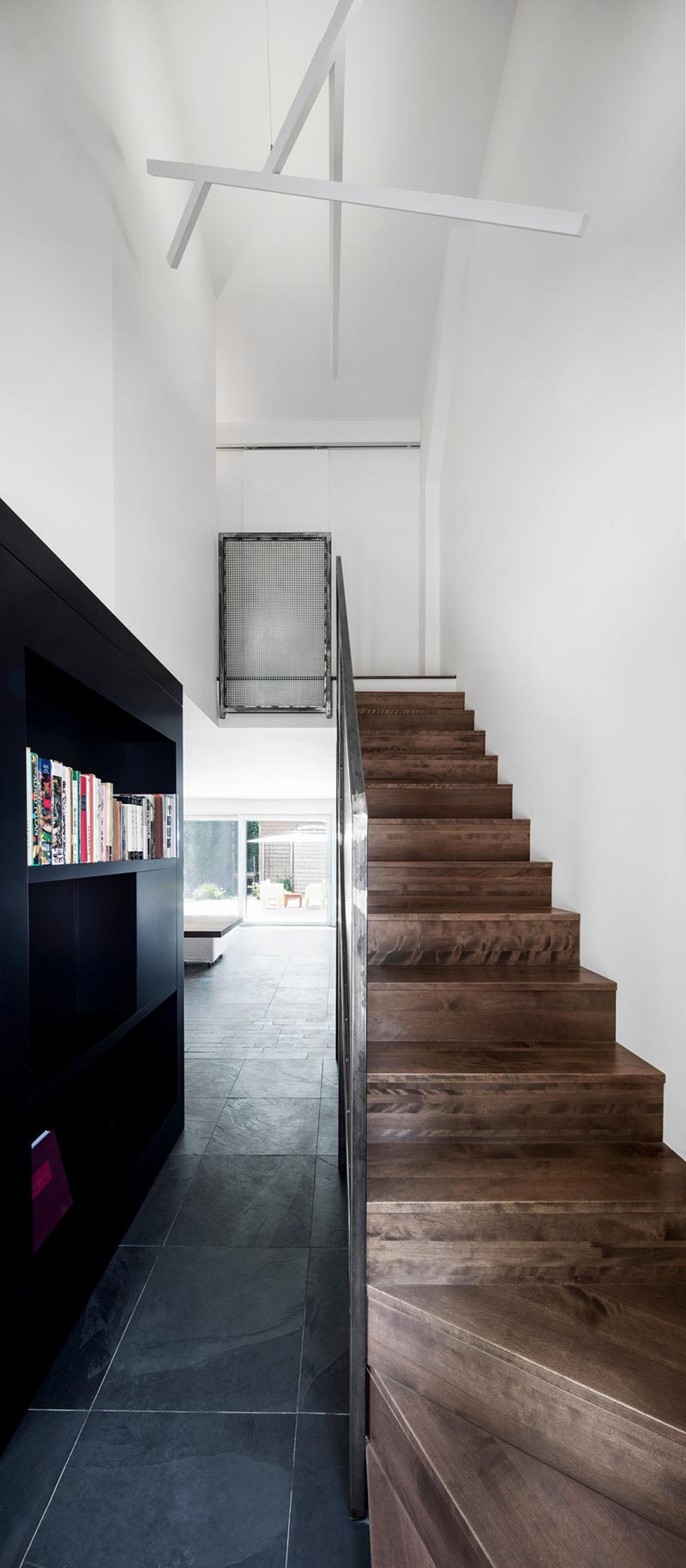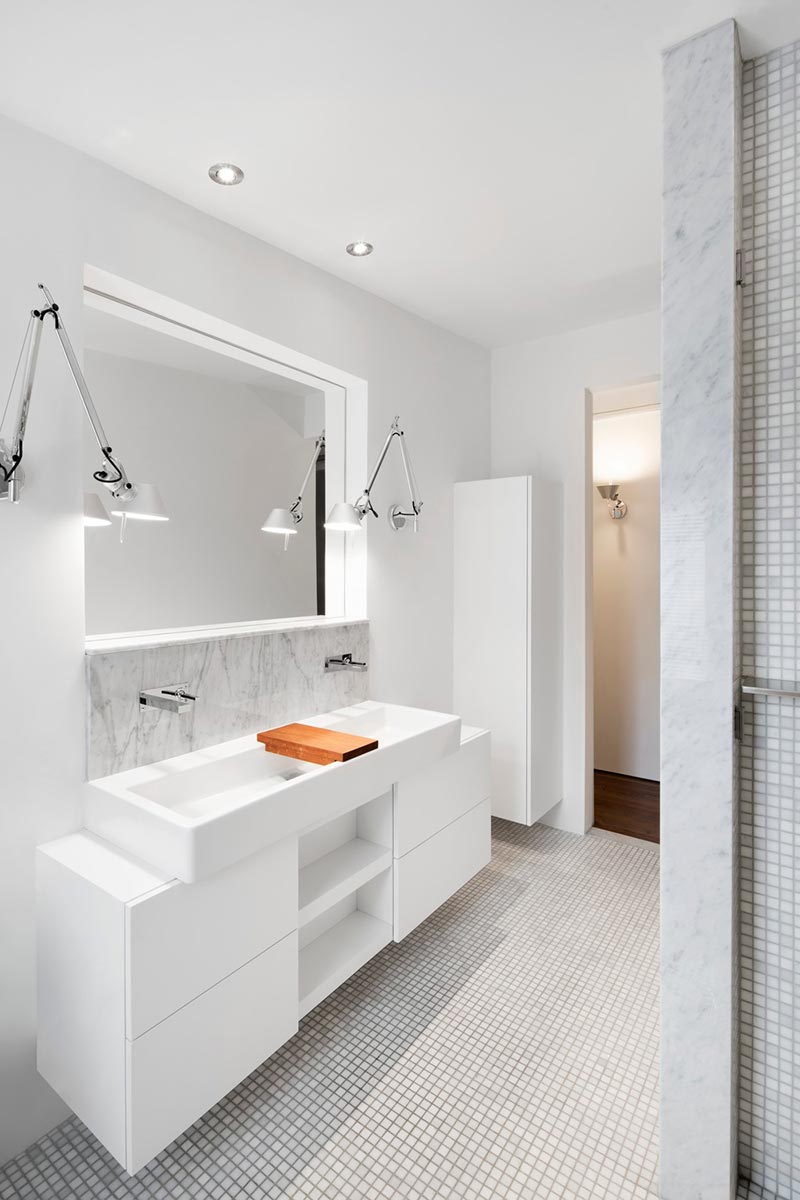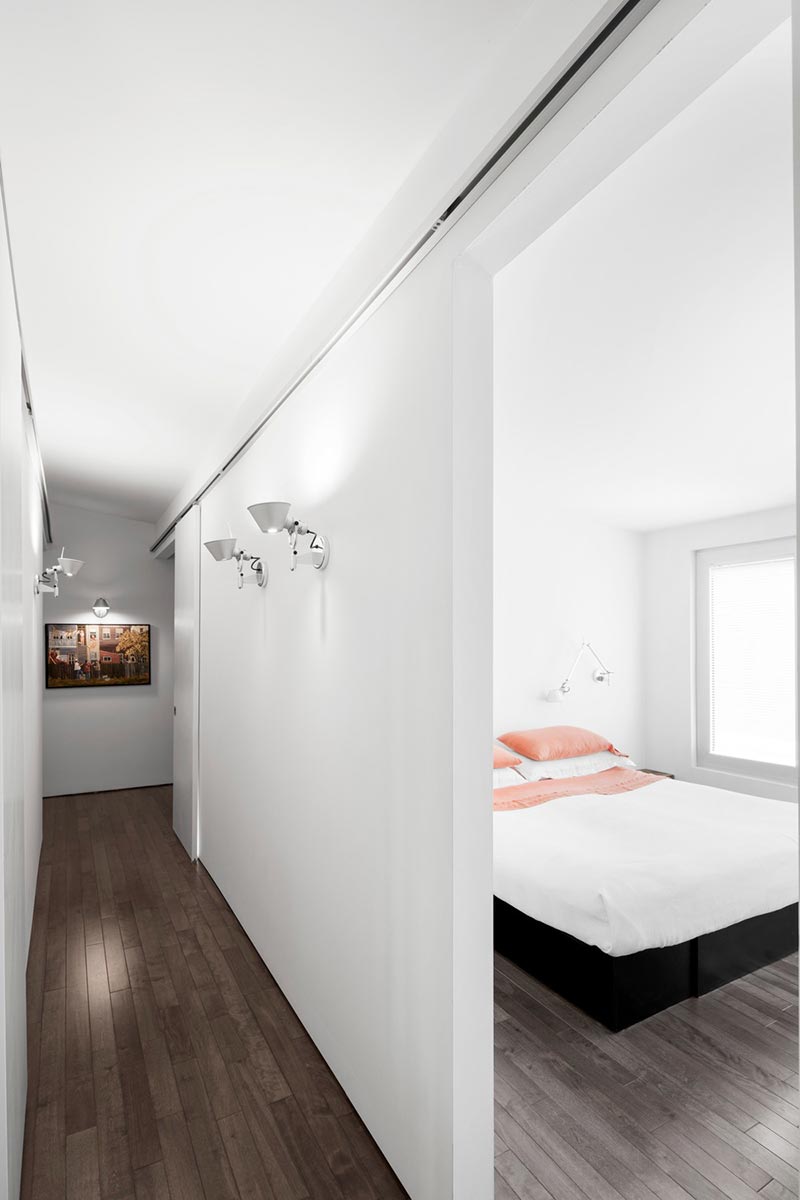 Architects: Architecture Open Form
Photography: Adrien Williams