The 32 Loft Apartment is a vision of glass walls, whitewashed wood flooring and cement dividers. With ample light streaming in from the plethora of windows, this apartment – located in Kyiv along the Dnieper River, offers the couple that lives there the home they always dreamed of.
Designed as a modern, minimalistic loft, this 30 m. sq. space is a timeless gem, in conjunction with an inspired fortress. Although largely empty of furnishings and knickknacks, the items that are on display or utilized for everyday living, deliver simplistic elegance, while still keeping this home open, clean and clutter-free.
The two different seating arrangements in the living room could even be considered a "Mine Craft" haven to any gamer, with the cube style couches appearing in different colors and layouts in a fun but fashionable and functional form.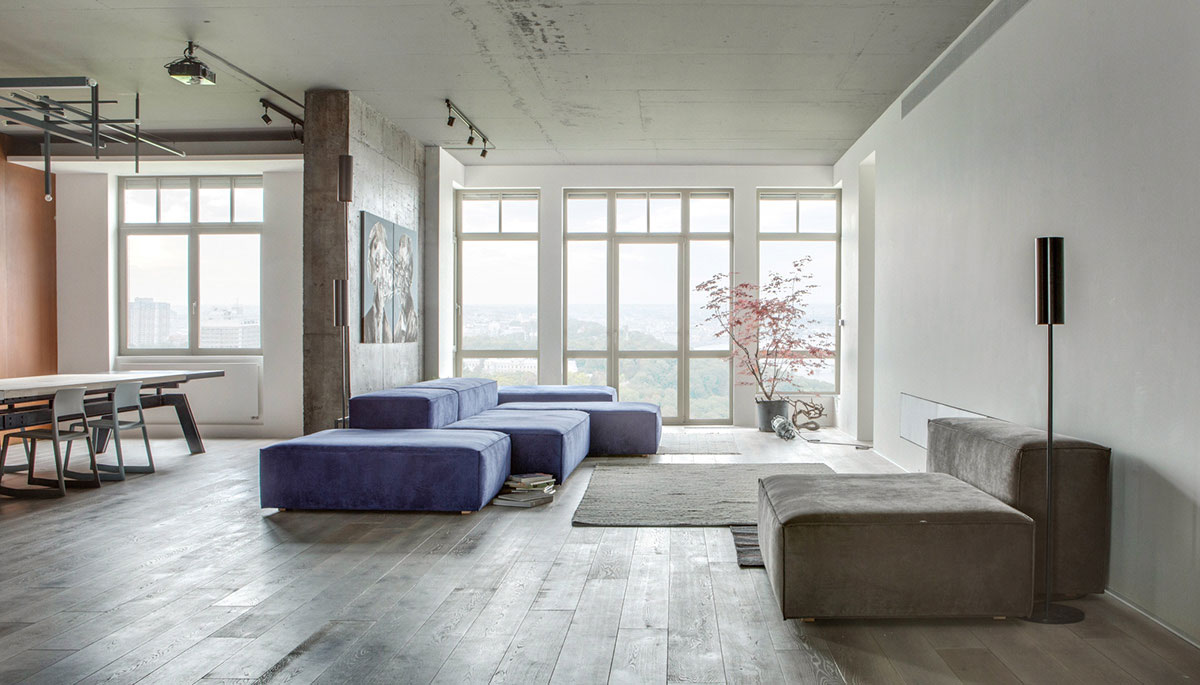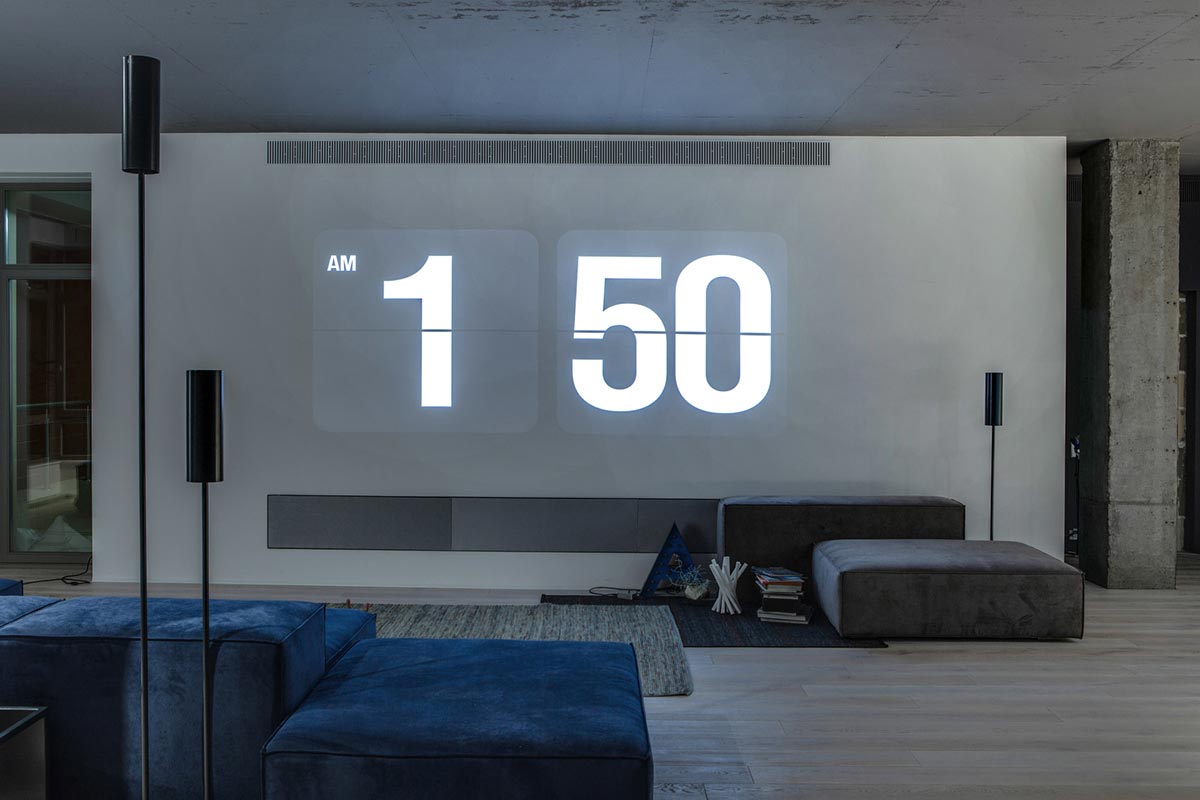 The dining table is gigantic, yet somehow doesn't seem out of place in this home for two, and makes a statement all its own.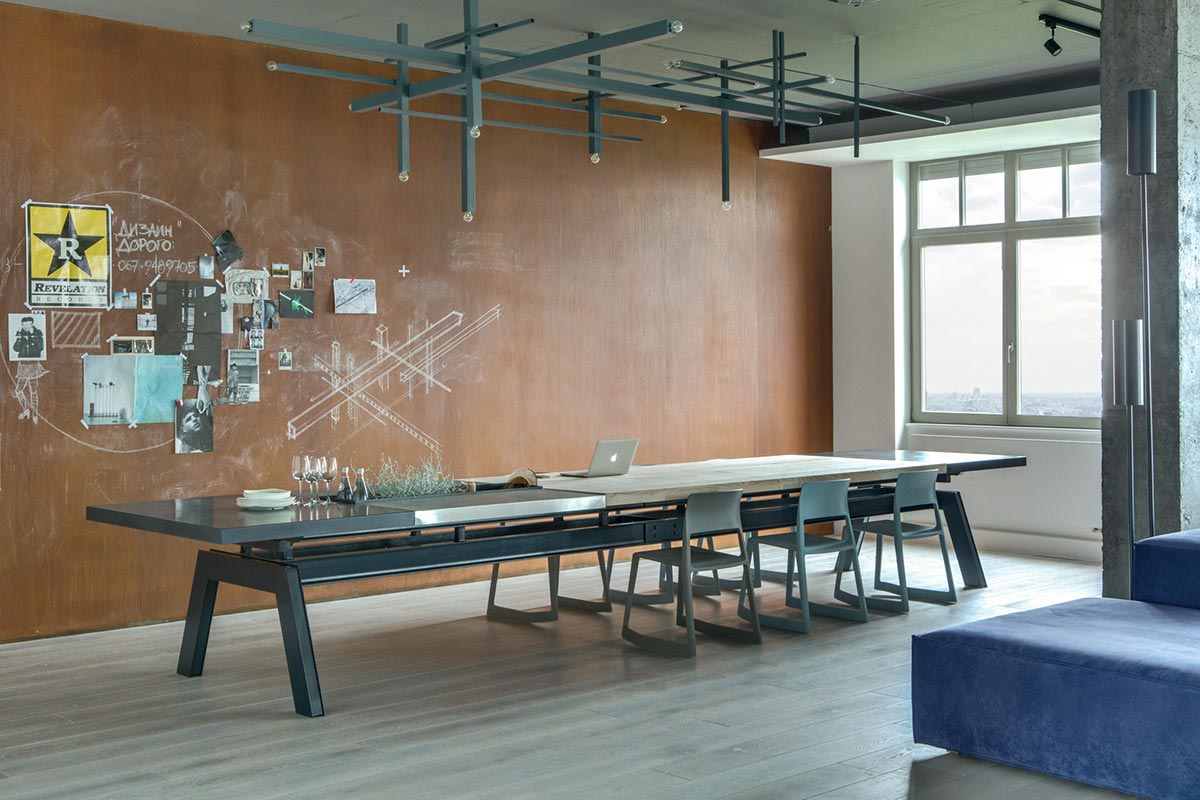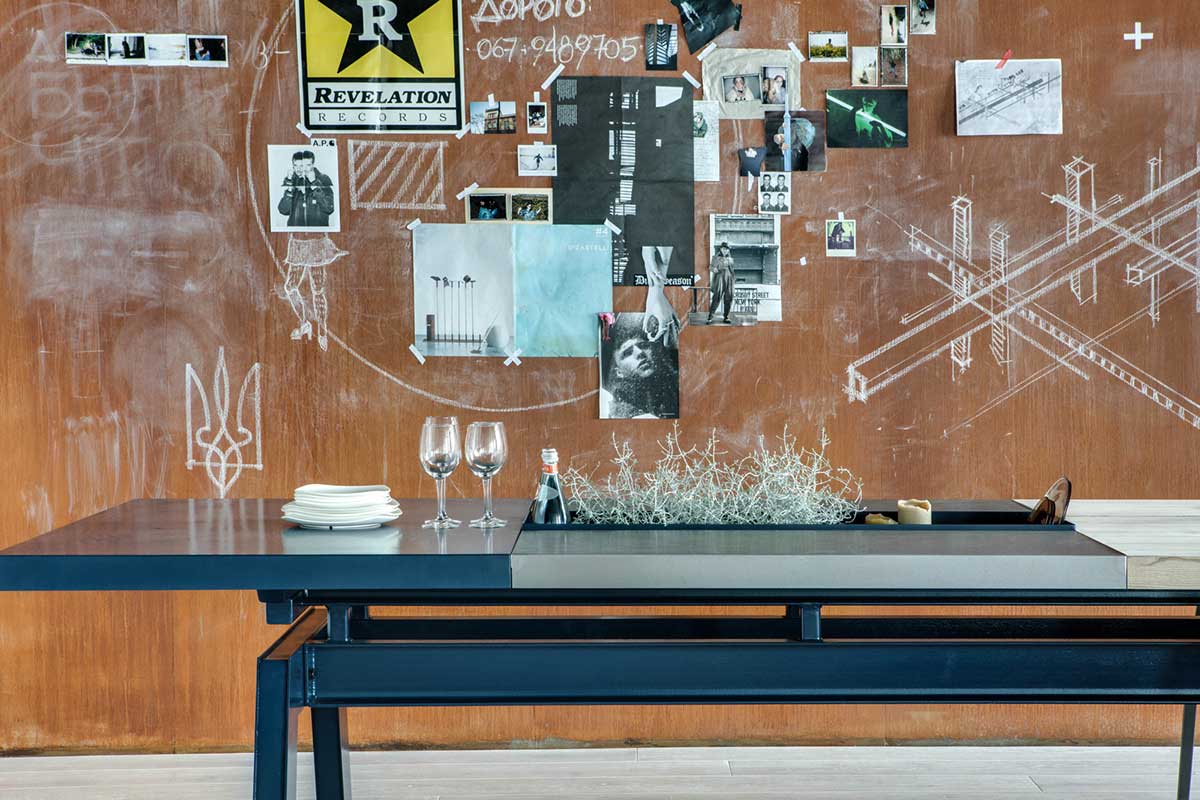 Simplicity is continued on into the bedroom, where a loft bed lies unassumingly, ready for slumber, and the glassed in bathroom might require a bit of bravery or a complete sense of freedom to employ.
However, freedom seems to be the operative word for this loft and the living arrangement therein, as its appeal truly lends itself to an unhampered reality of both time and space, with a hierarchy of simplistic liberty!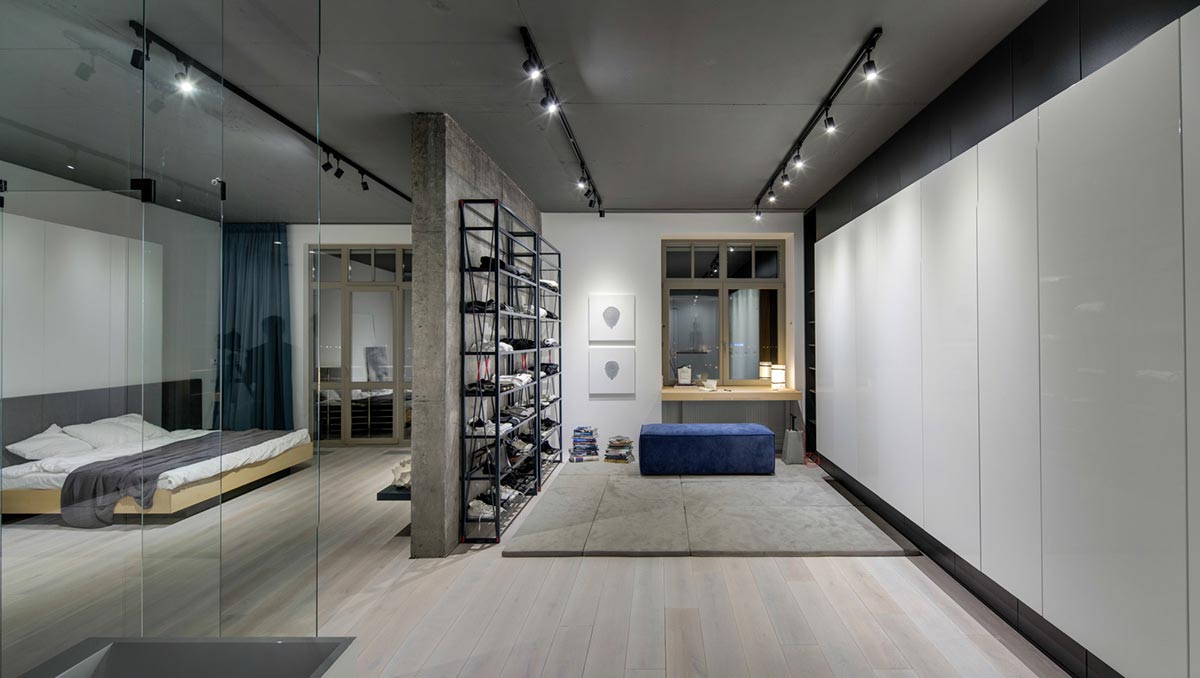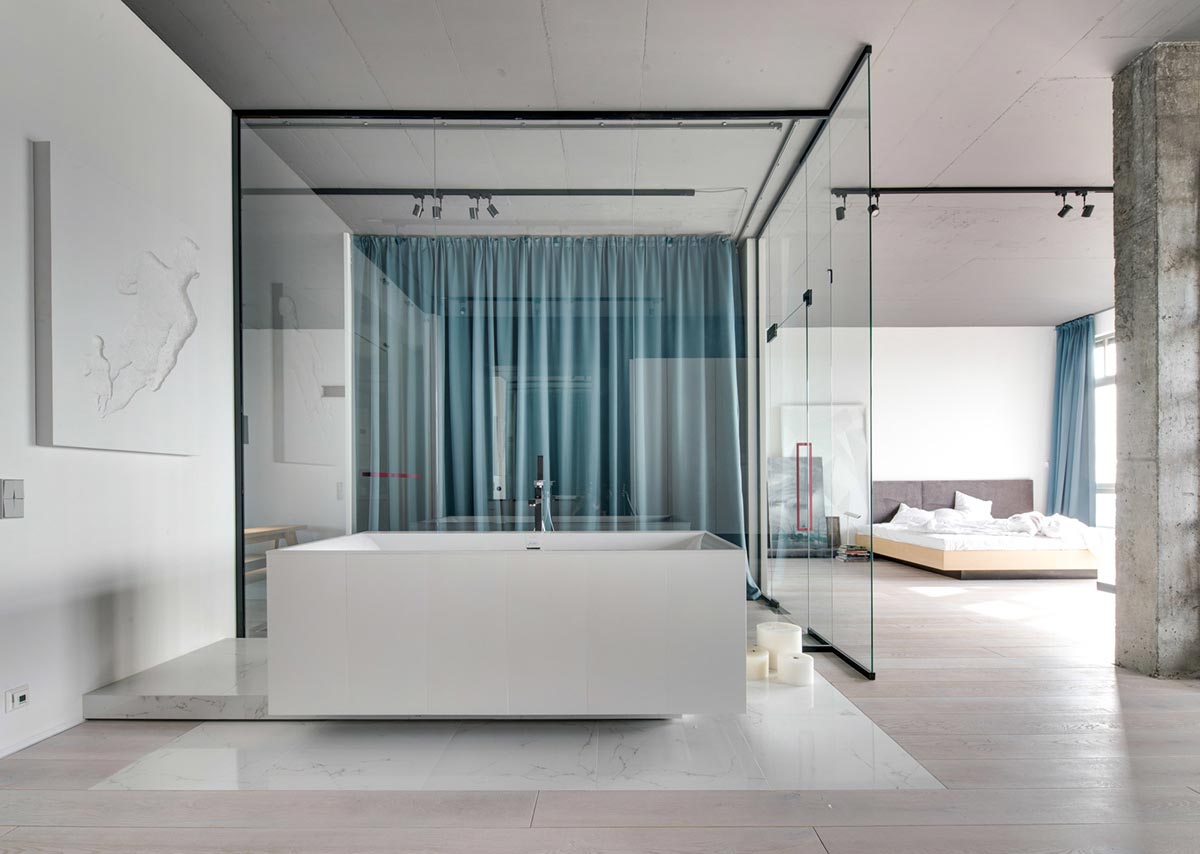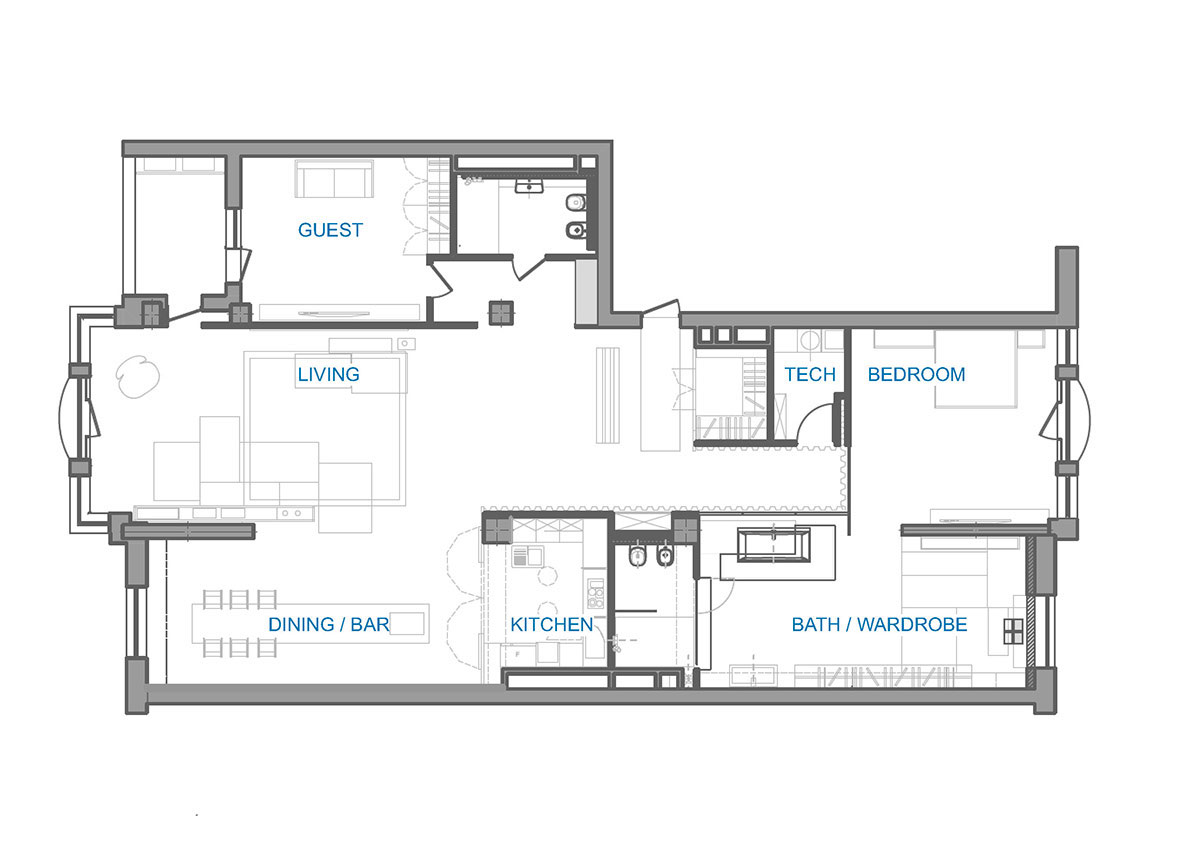 Architects: Slava Balbek, Andrew Berezynsky, Alexander IVasiv
Photographs: Andrey Bezuglov, Slava Balbek