This one bedroom apartment might be, well – compact, but it surely does not hold anything back on big style. Designed by Aleksandra Nuzhnaya and Alexey Stepanov, this small space enjoys a comfortable layout with plenty of storage and even a working area for two.
Setting the scene with a stylish black floor-to-ceiling cupboards in the kitchen, if provides ample storage while only using up a small portion of space, all while creating depth. And with a brick bar set with crisp metal chairs, this kitchen space feels efficiently compact but entirely fresh.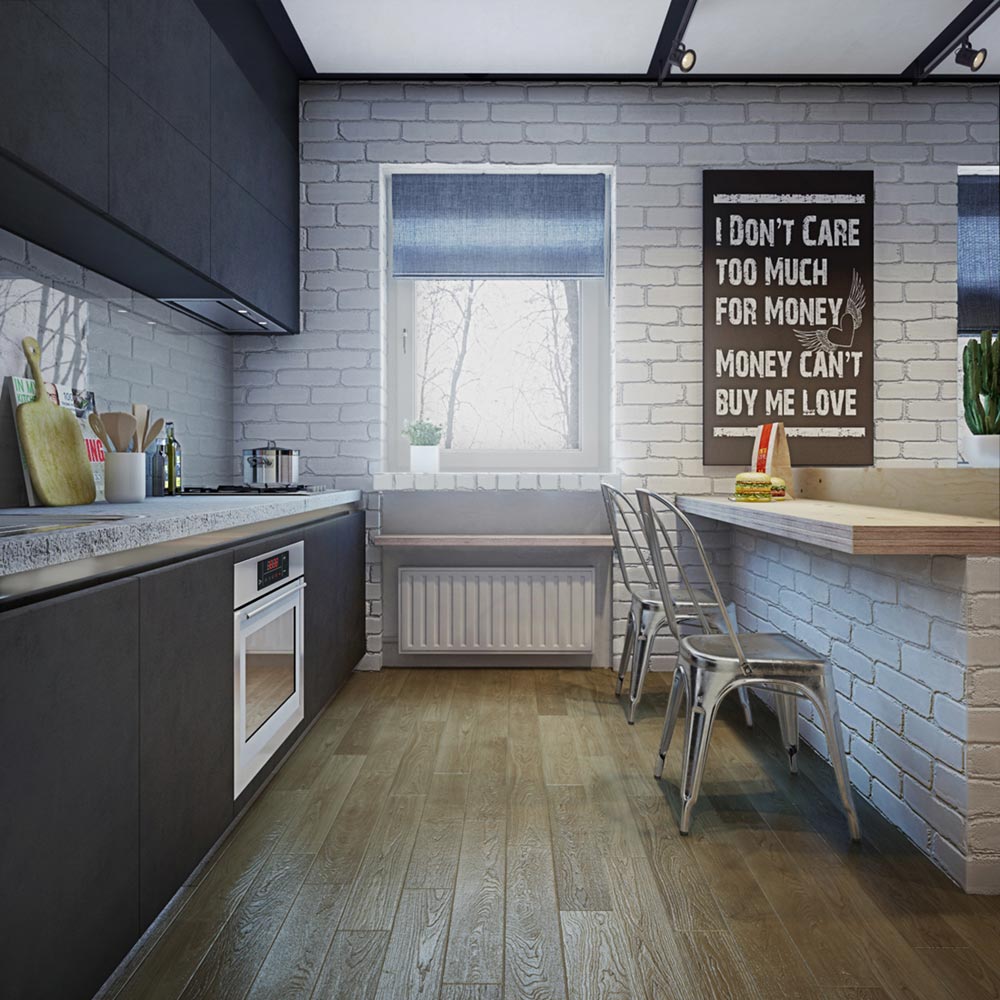 Running along the far end of the kitchen and living room is a brilliant brick wall flush with white paint, opened up by large windows, each offering a ledge in which a handful of plants that are perfectly posed.
Track lighting runs throughout these two spaces, with a chalkboard wall delivering a blank canvas on any given day for thoughts and inspiration. Aptly set behind a desk, it turns this room into a multi-functional space, offering an office without any need for doors or dividers, but instead simply enhancing the room with a resourcefully clean feel.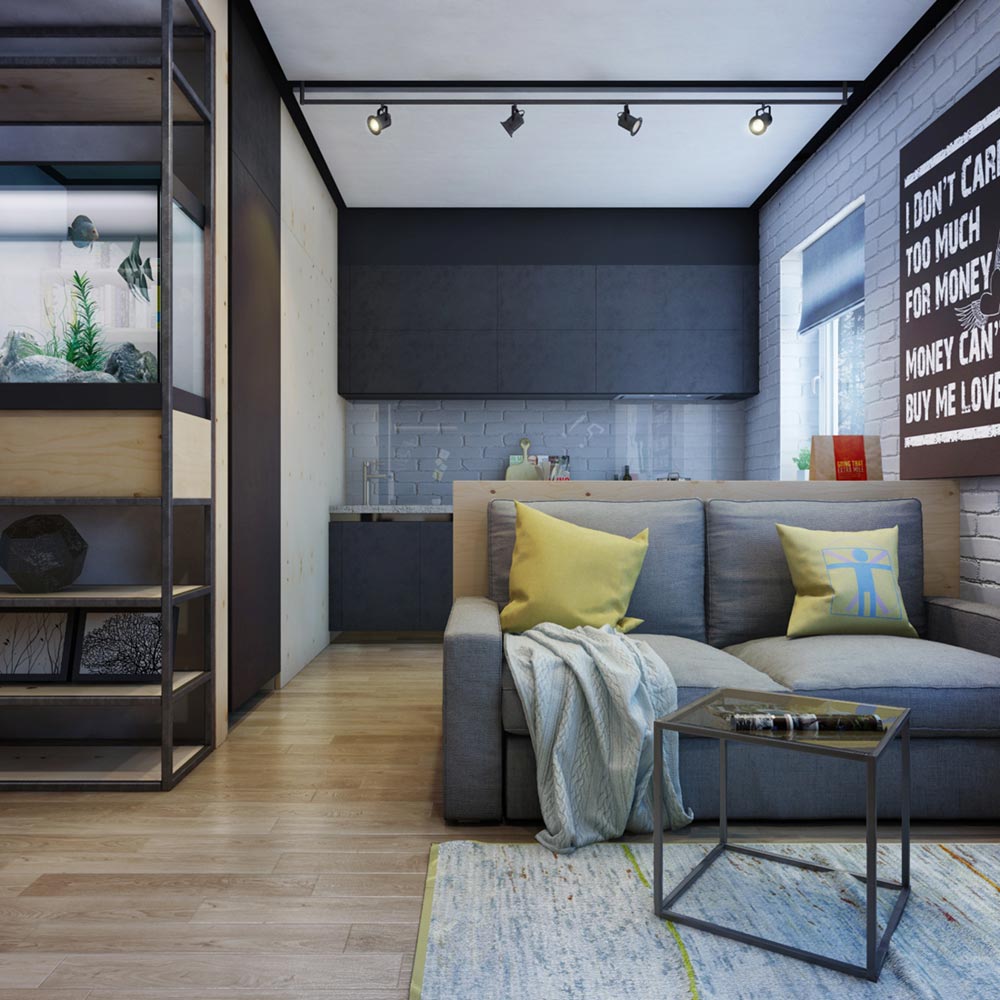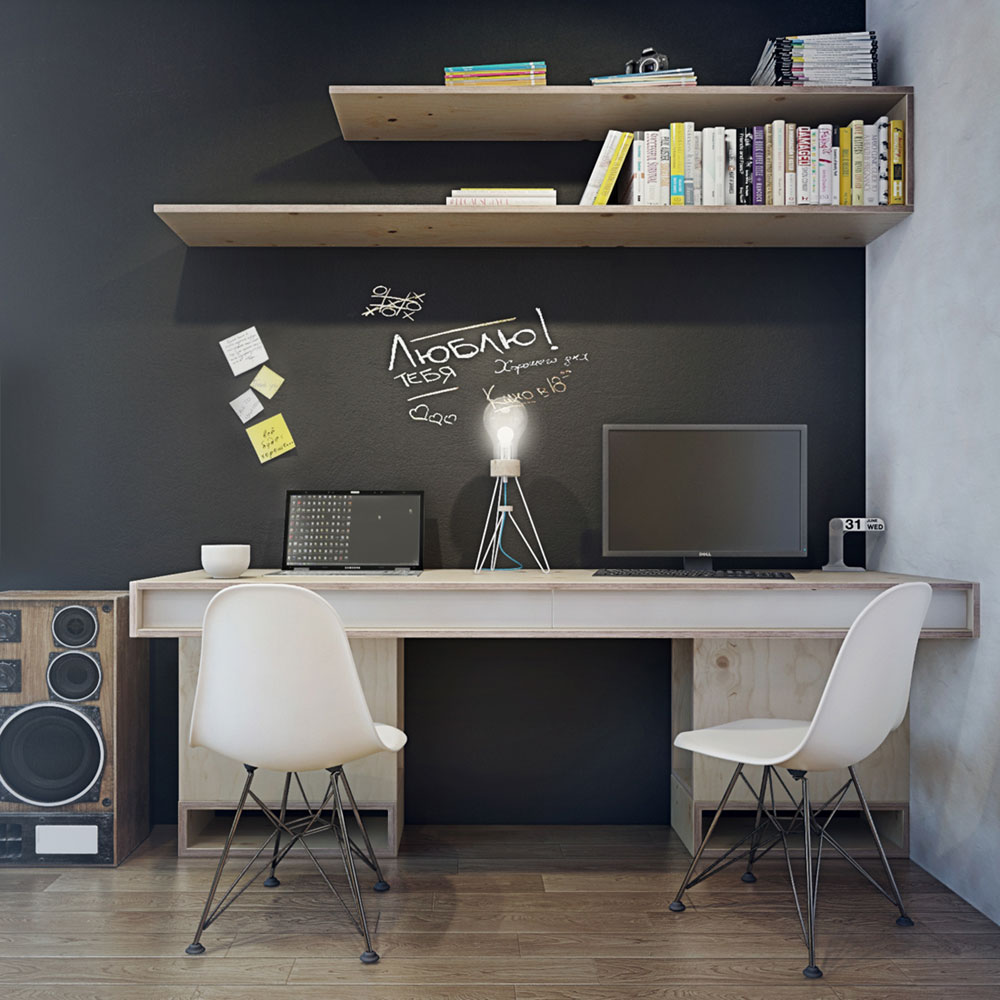 Pine wood flooring is met with pine floor-to-ceiling closets running along much of the entranceway, with a decal of two separate giraffe's paying homage to the space and adding a smile to the faces of all who enter.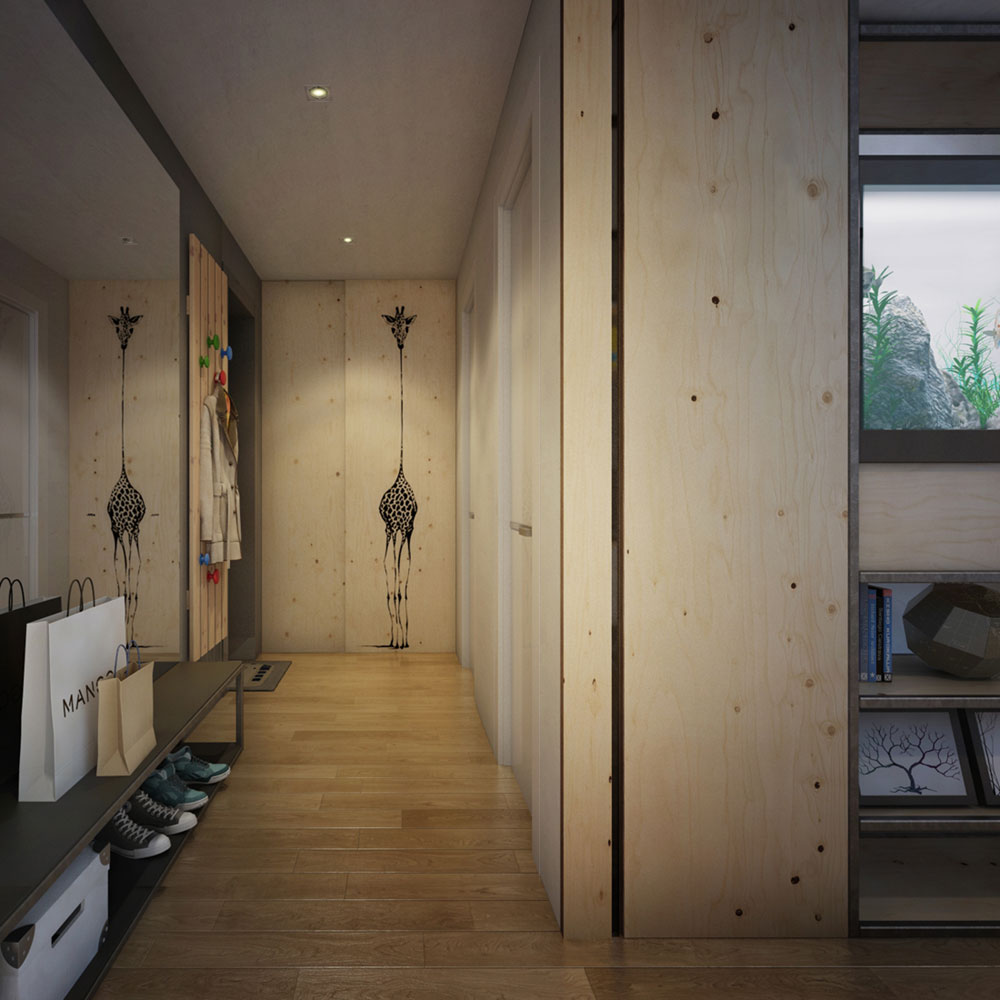 The bedroom is equally crisp and neatly orchestrated, with a platform bed and an ebony wall displaying a mirror for depth and a TV for easy entertainment. The washroom displays yet another "blacksplash" wall, delivering a message well worth the visit to the "loo".
Way to show up big, Tiny Apartment …way to show up big!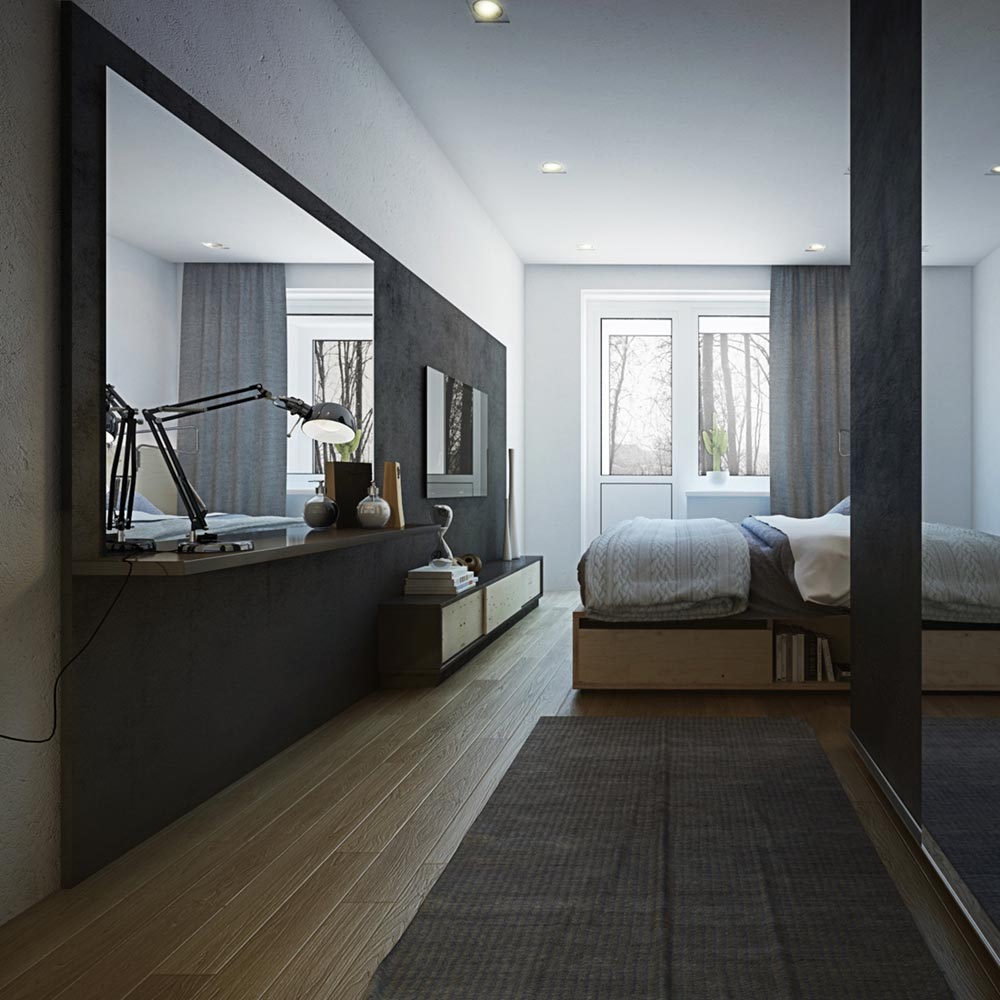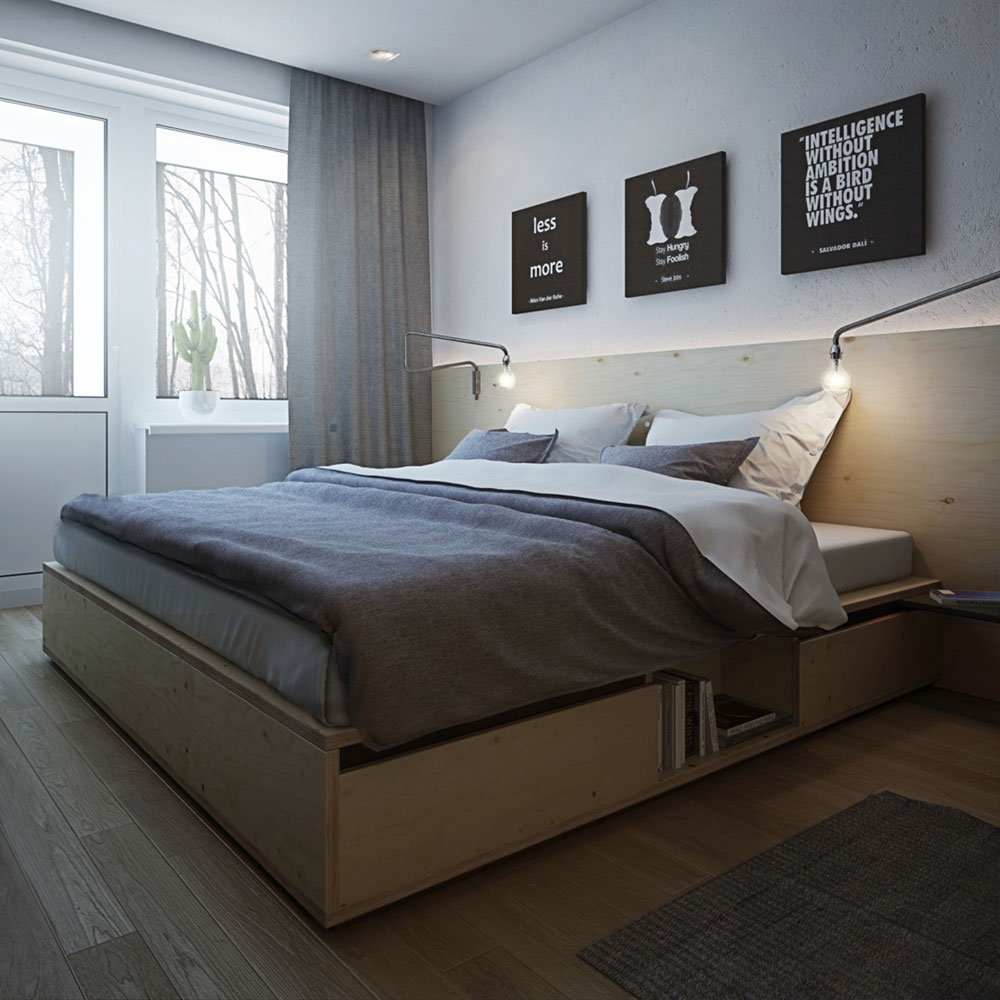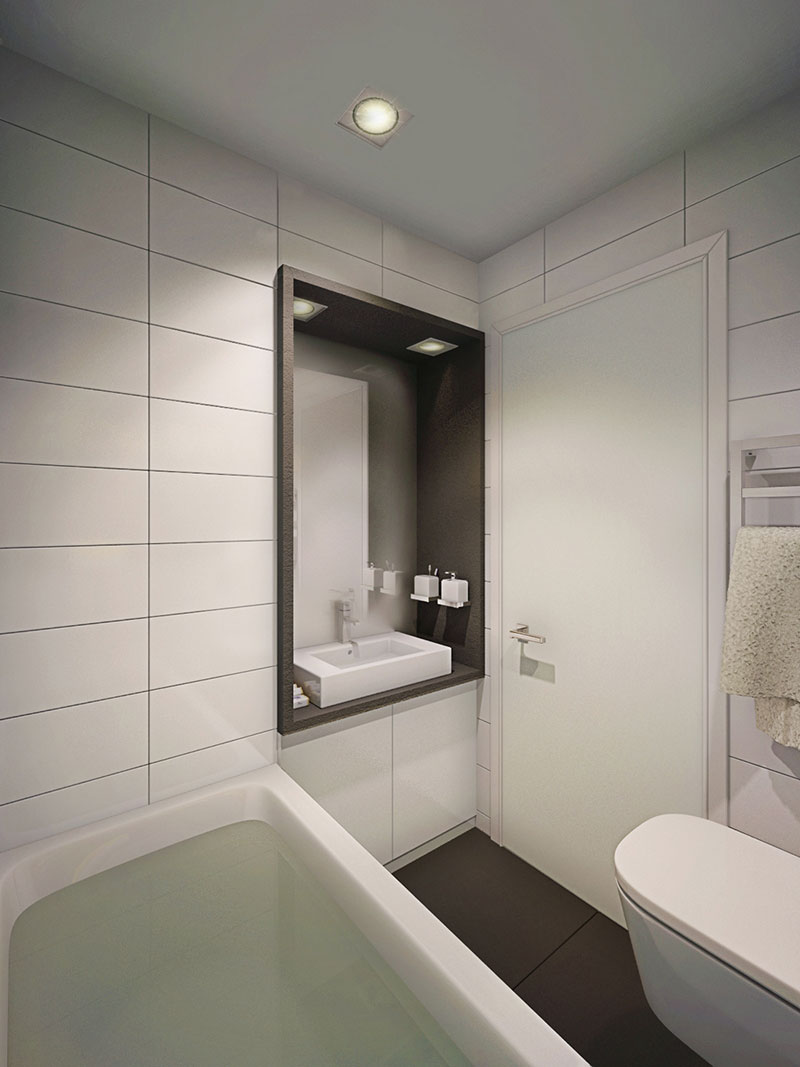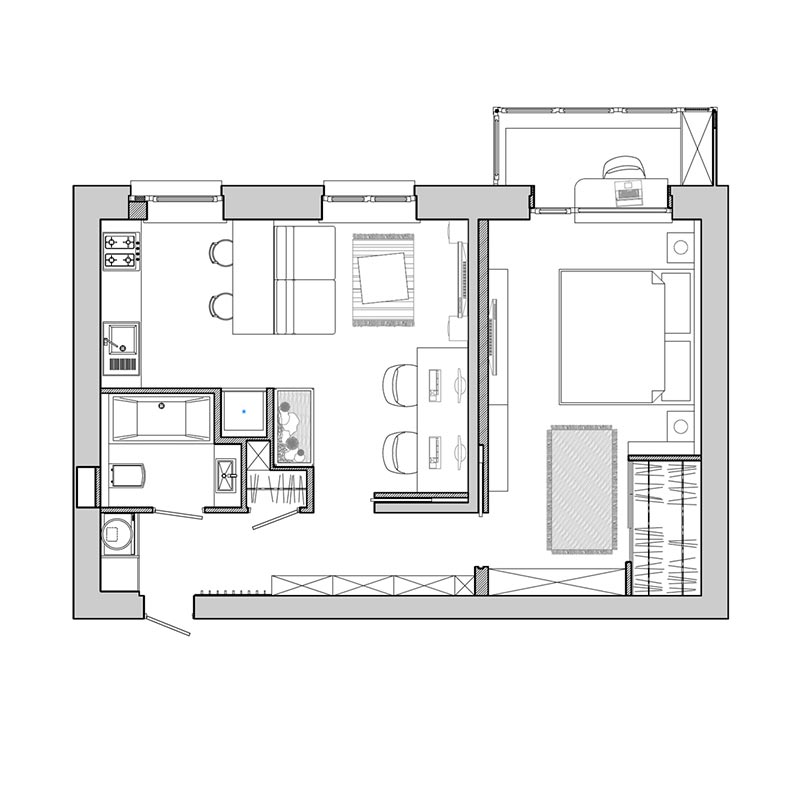 Design: Aleksandra Nuzhnaya and Alexey Stepanov
Photography courtesy of Aleksandra Nuzhnaya