If exposed brick, pine wood flooring, and black accent walls and cupboards are a new thing – I'm in! This small studio apartment, set in Mexico City and designed by architects Cadaval & Solà-Morales, offers exactly that.
With the kitchen perched below the upper loft space, it is lined entirely with black shelving and cupboards. Met by a sea of pine wood flooring, the main living space is set against a white brick wall with a slate-black staircase leading up onto the second level. Floor-to-ceiling shutters open up to large windows, which sit behind cast iron works of art.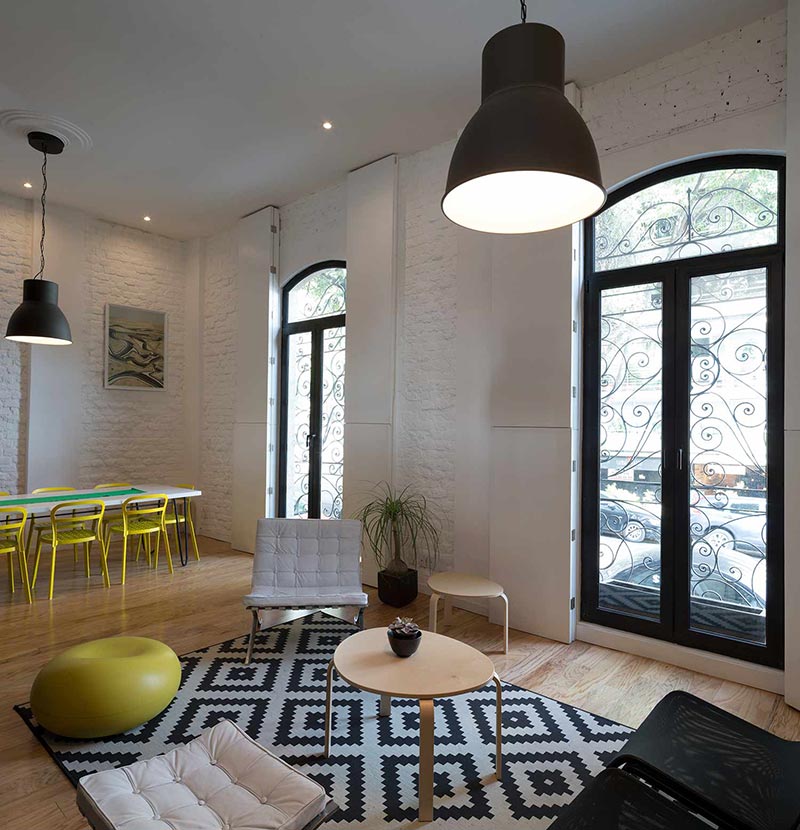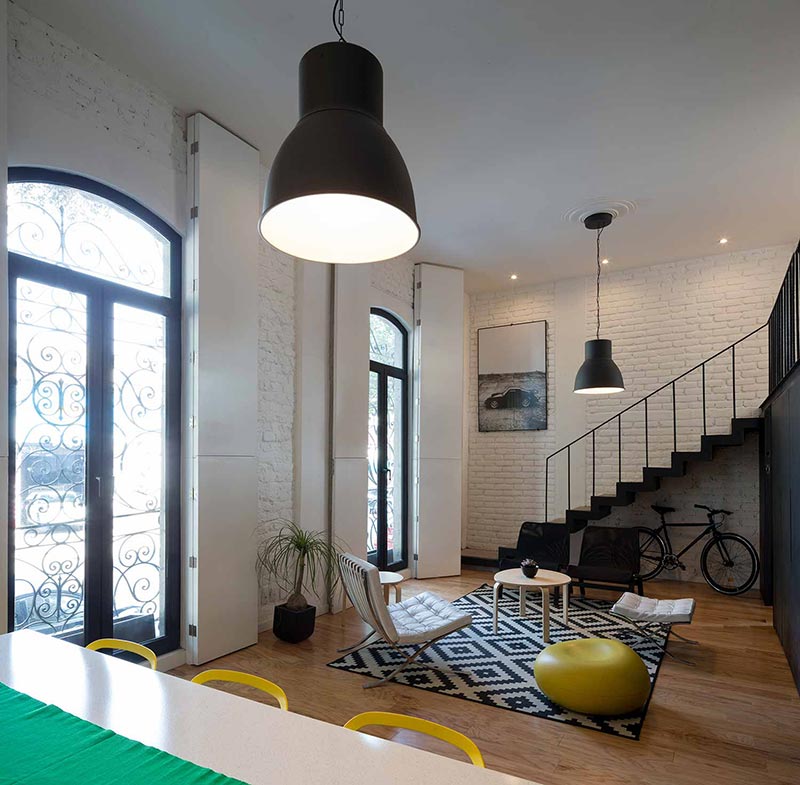 The entirety of the lower common area, including the kitchen, dining room and sitting space seem perfectly playful, yet seamlessly elegant. The loft offers an open air bedroom in full view of the lower portion of the home, set behind a half-stack of shelving, with an office and sitting space between the next bedroom that also opens slightly to the downstairs.
Despite the heavy choice of a midnight black accent colour, the Cordoba Flat has an open airy feel, and a lightness to it that oozes – well done!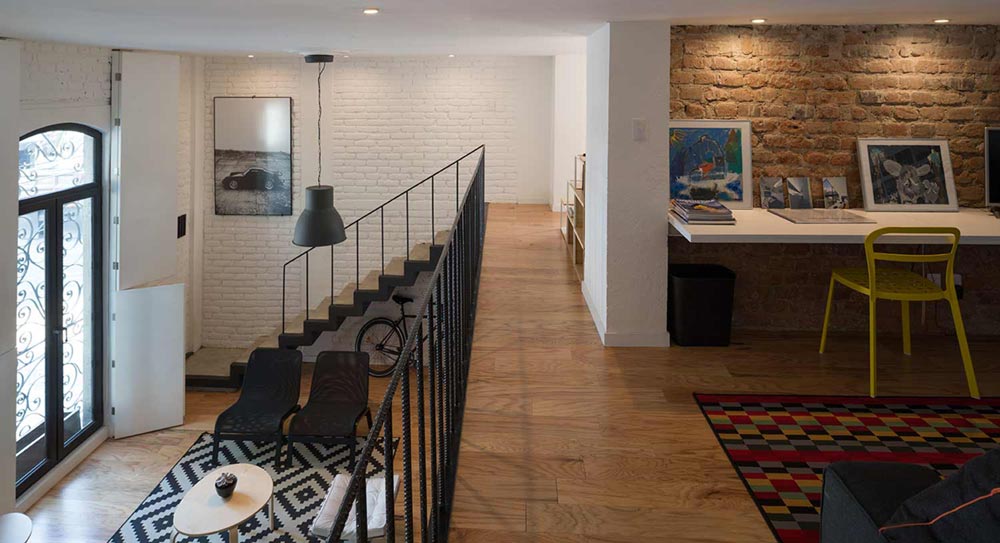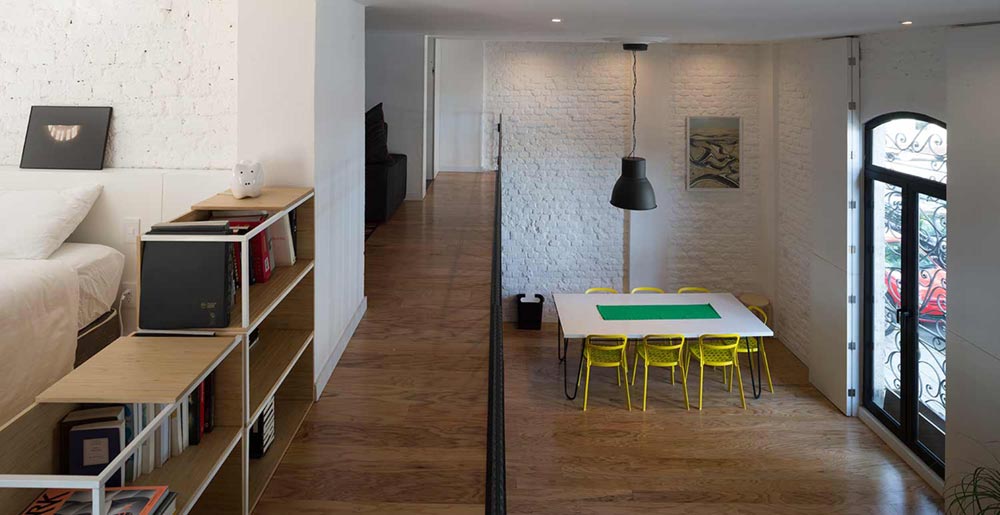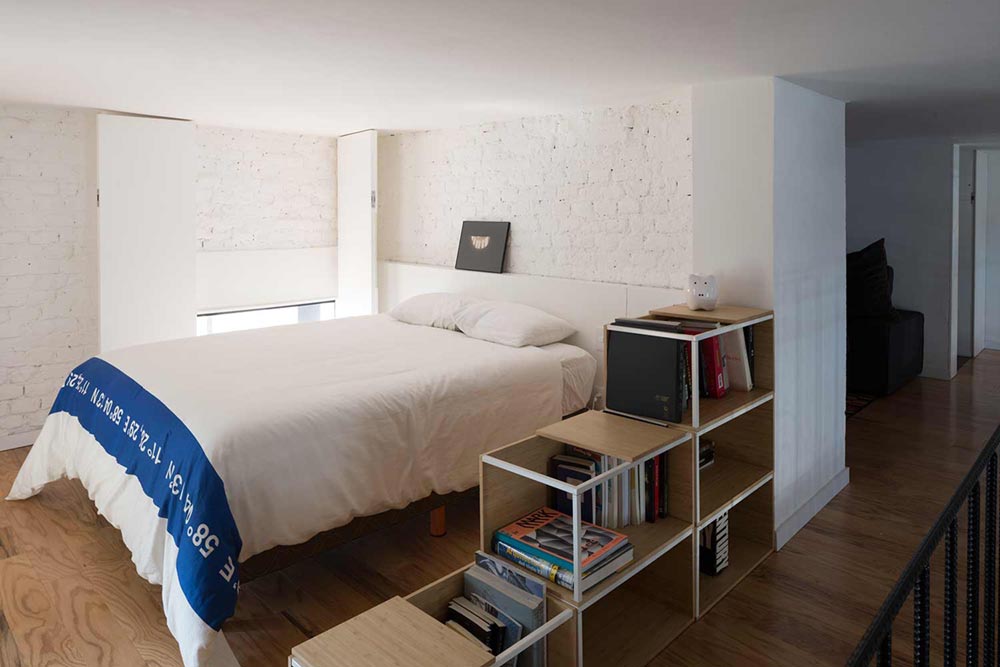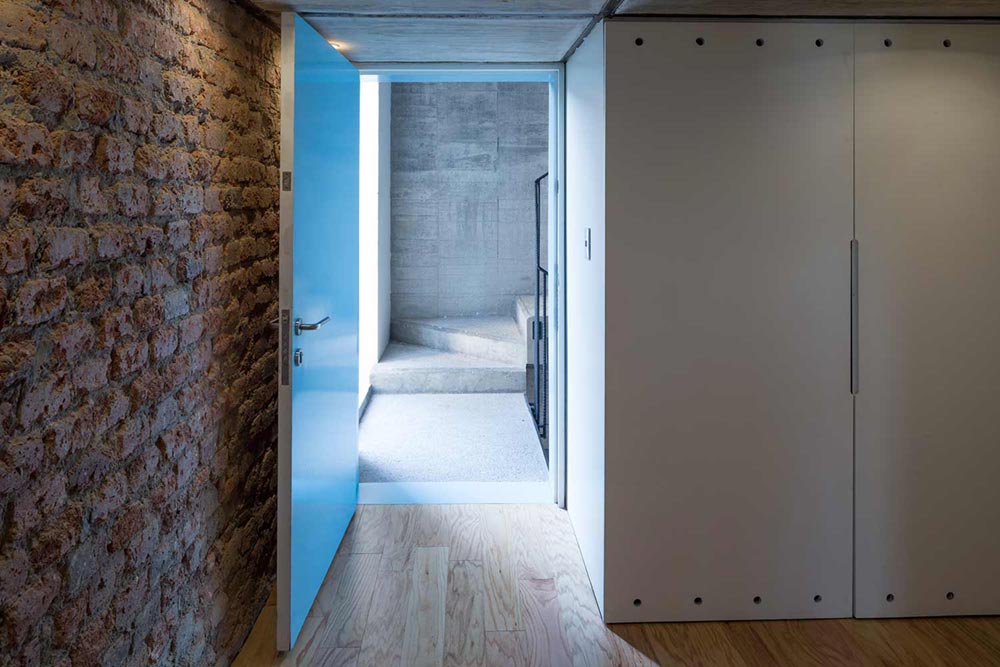 Architects: Cadaval & Solà-Morales
Photography courtesy of Cadaval & Solà-Morales