Wei Yi Design Associates took the irony of "thinking outside the box" to a whole new level with this inventive renovation. With a vision to take function and flexibility and "cube" it, the end result is squared away in a neat and tidy fashion, sitting pretty in muted shades of grey, beige and ebony. And with a collection of sliding and folding walls, the moveable nature of certain elements within the space counteracts beautifully with the rigidity of the solid cement form it is constructed with.
The rich black wall in the dining room delivers a multi-dimensional effect with wooden slats, and the cubbies in the casual eating area also play with dimension and functionality.
The Oriental spin on such a modern living space offers a calming minimalist approach, while concrete and wood elements deliver a solid design mainframe with soft lines amidst such rigid forms.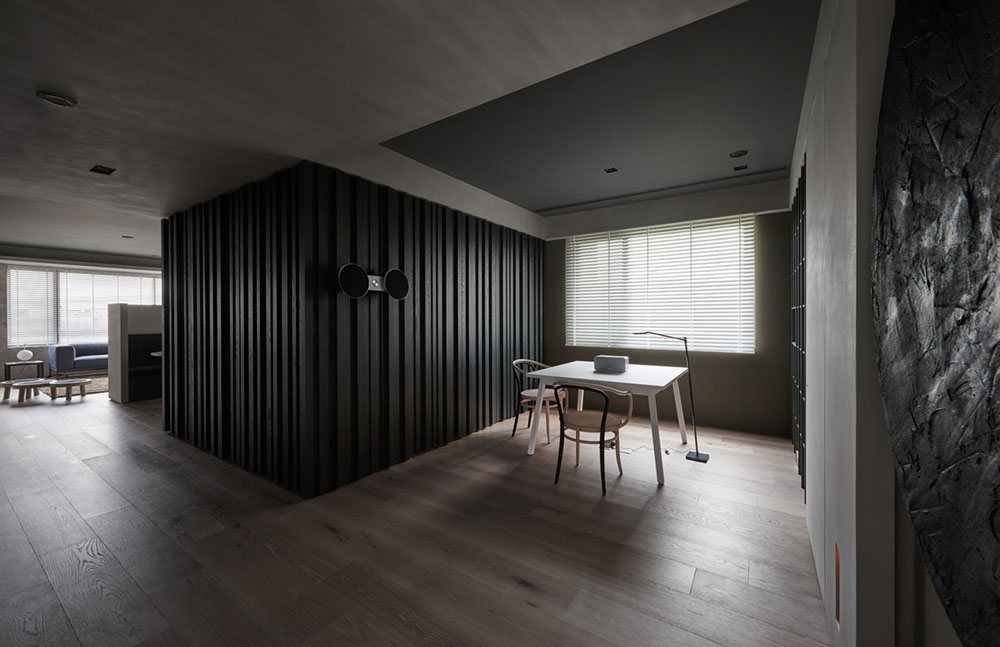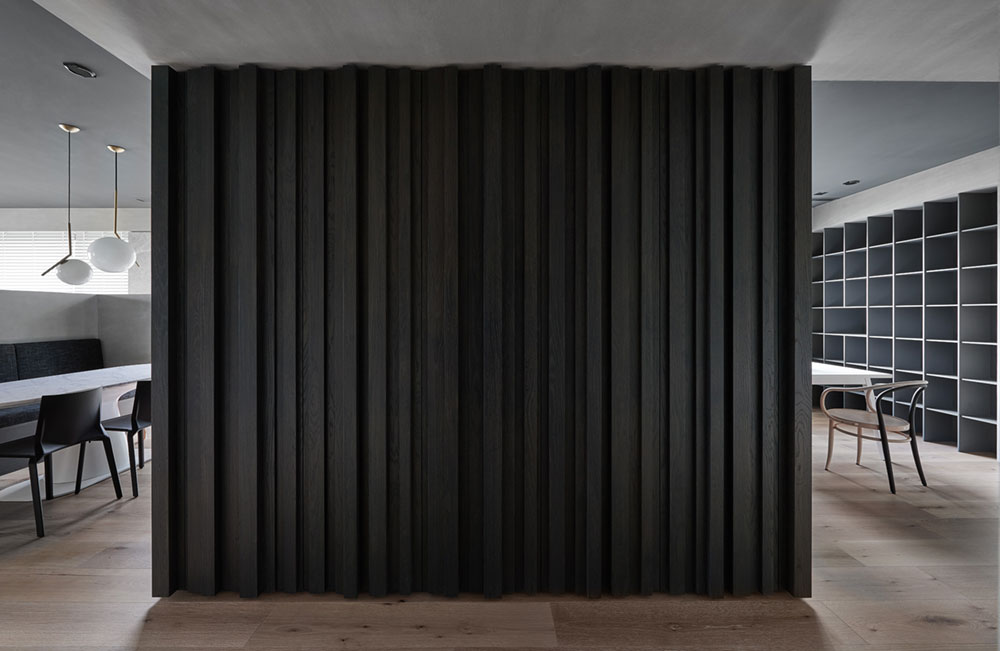 A solitary piece of artwork titled "Roundness" constructed from eco-friendly materials, amplifies reunion within this ying and yang space largely comprised of square dimensions, offering a center stone of reflection.
Furnished with Oriental patterns backed by European designs, this home truly brings together interior cultures without losing any of its roots in cultural expression.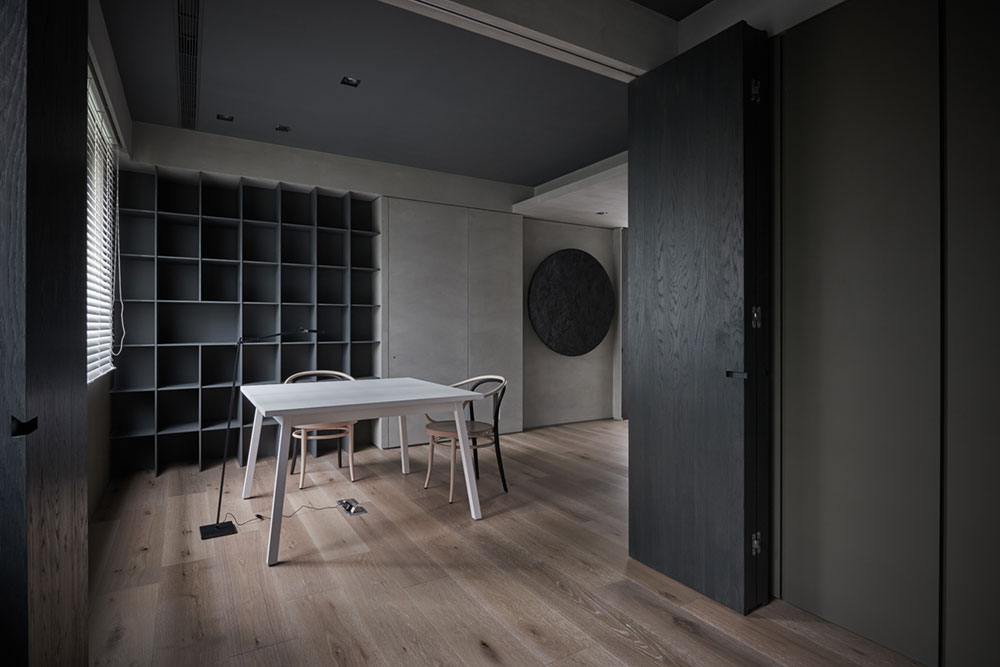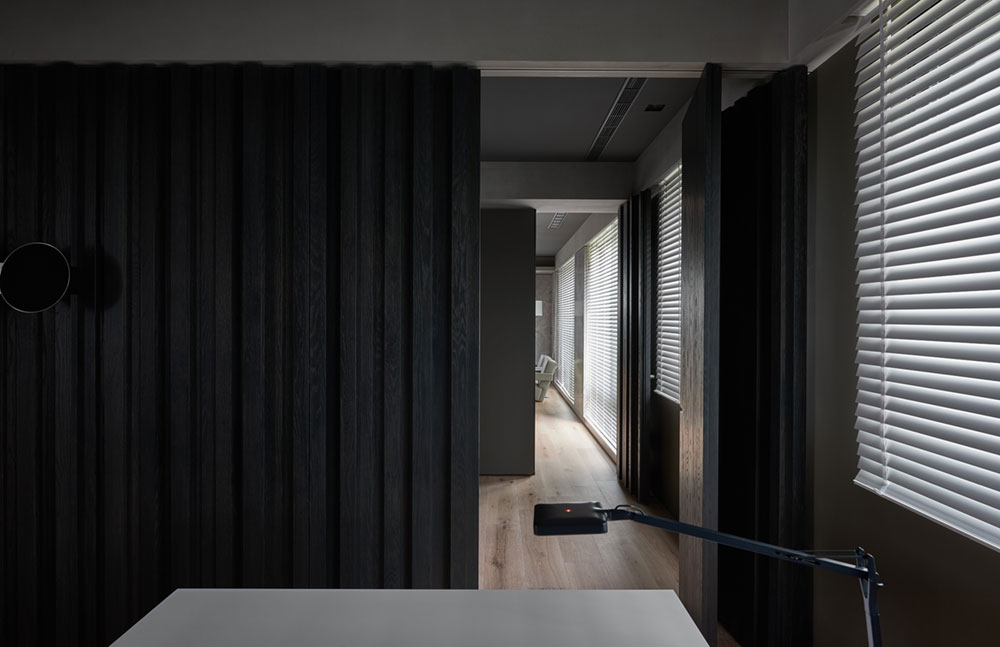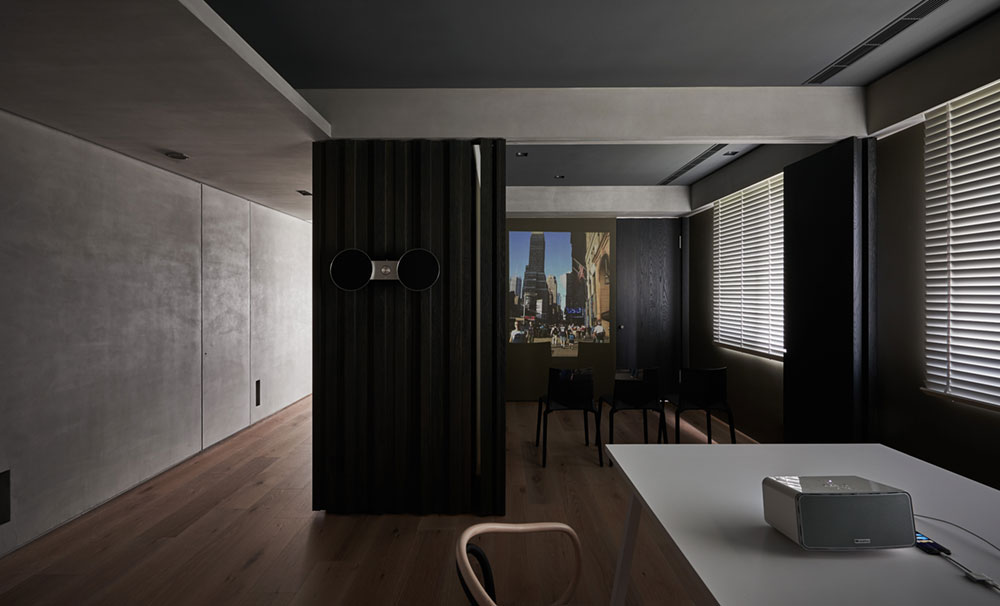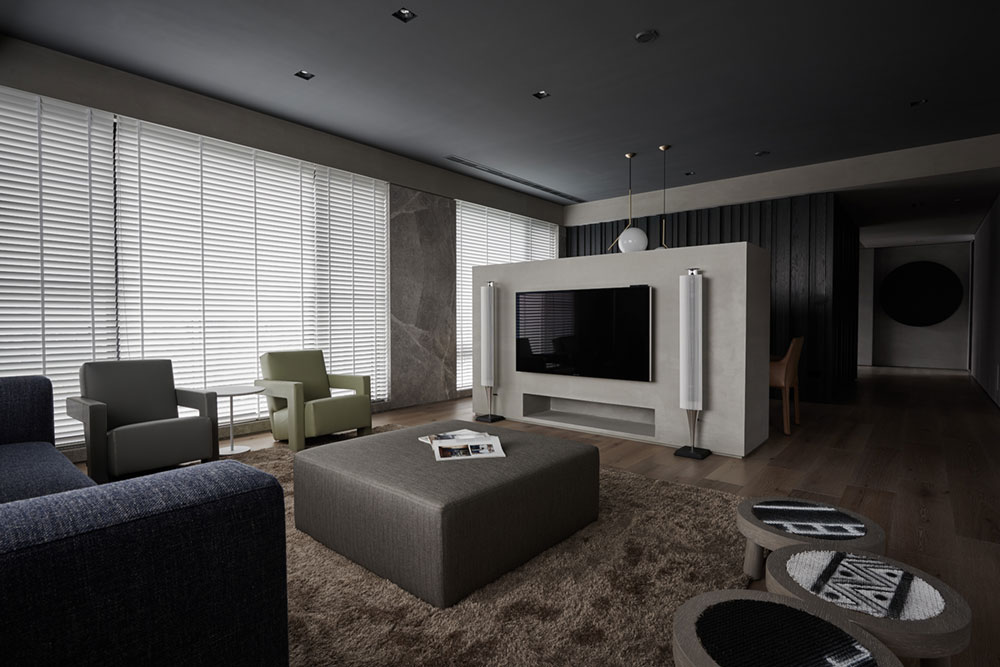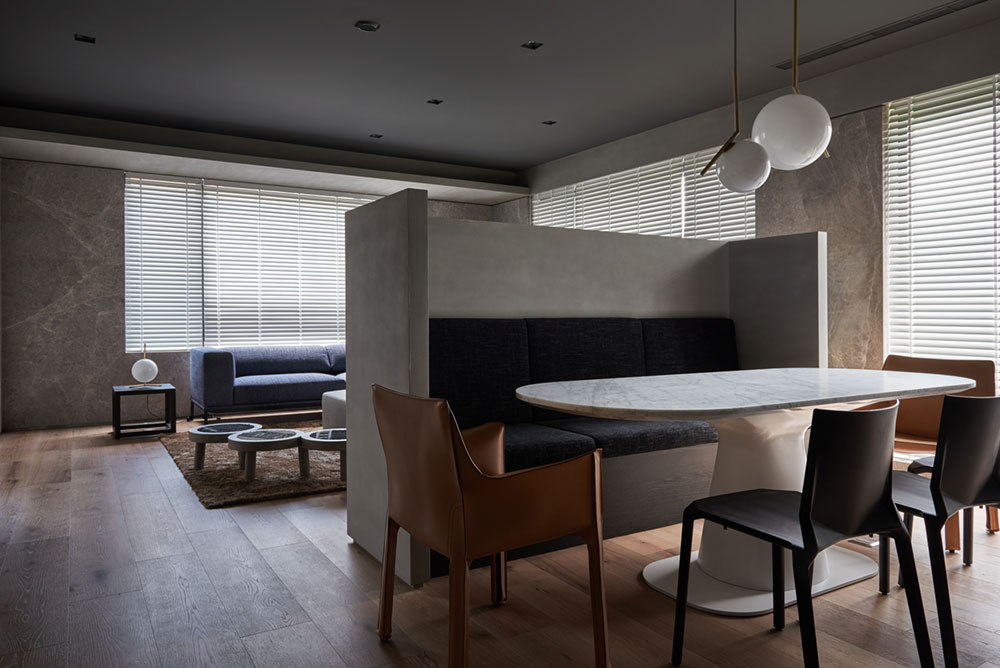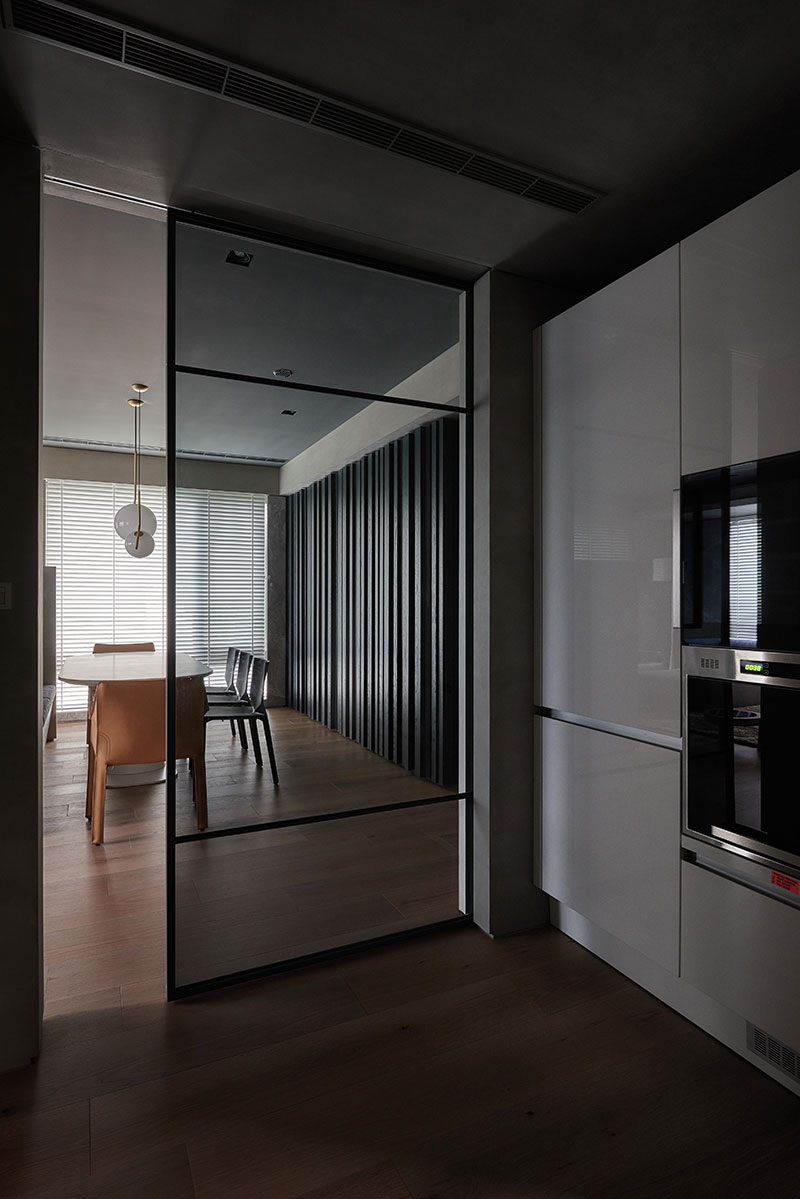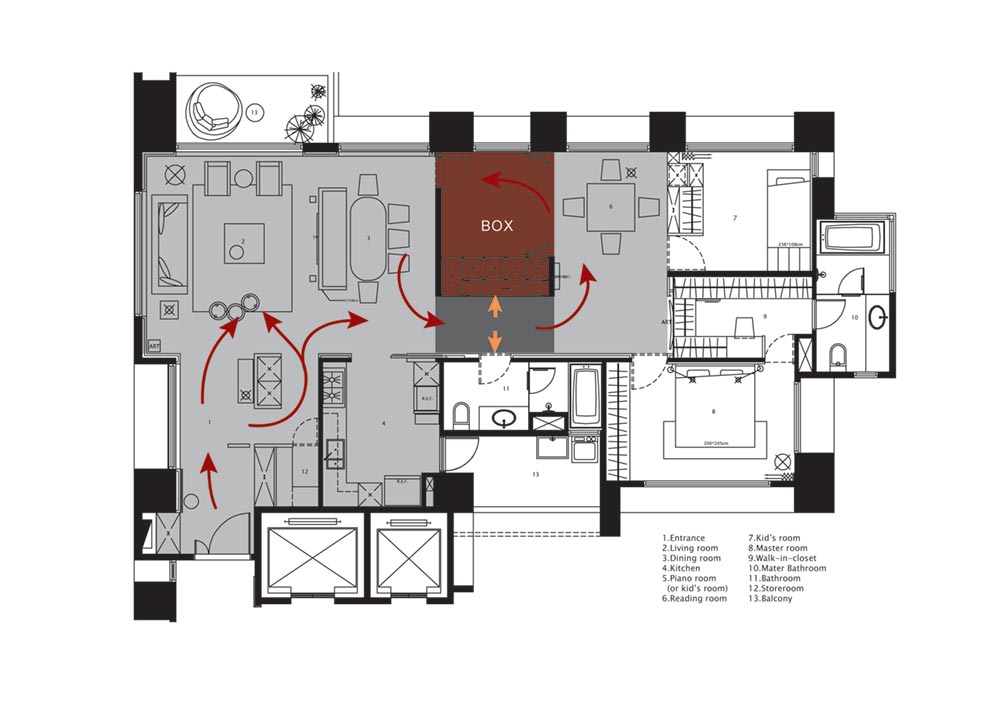 Architects: Wei Yi Design Associates
Photography: Hey!Cheese