With industrial roots, this "Big Apple" Greenwich Village original structure is situated at 738 Broadway in New York and lacks nothing in the way of lavishness. Built in 1867, during the industrial revolution when cast iron architecture was all the rage, it has maintained much of its character, but with an undeniable enhancement to the interior design executed by Escobar Design by Lemay.
Offering two 2400 square foot elongated apartment homes, along with a 3200 square foot loft extending throughout the first two floors, this is just the beginning of the "wow" of this structure. Atop all three of these, is a 2400 square foot penthouse crowned with a stunning 900 square foot private terrace!
Drenched in white throughout, these lofts are balanced beautifully by walnut flooring, and anchored regally with a marble fireplace wall. Not to be outdone by the Italian mosaic mural containing a typical NYC skyscraper scene, custom designed by Escobar and created by SICIS.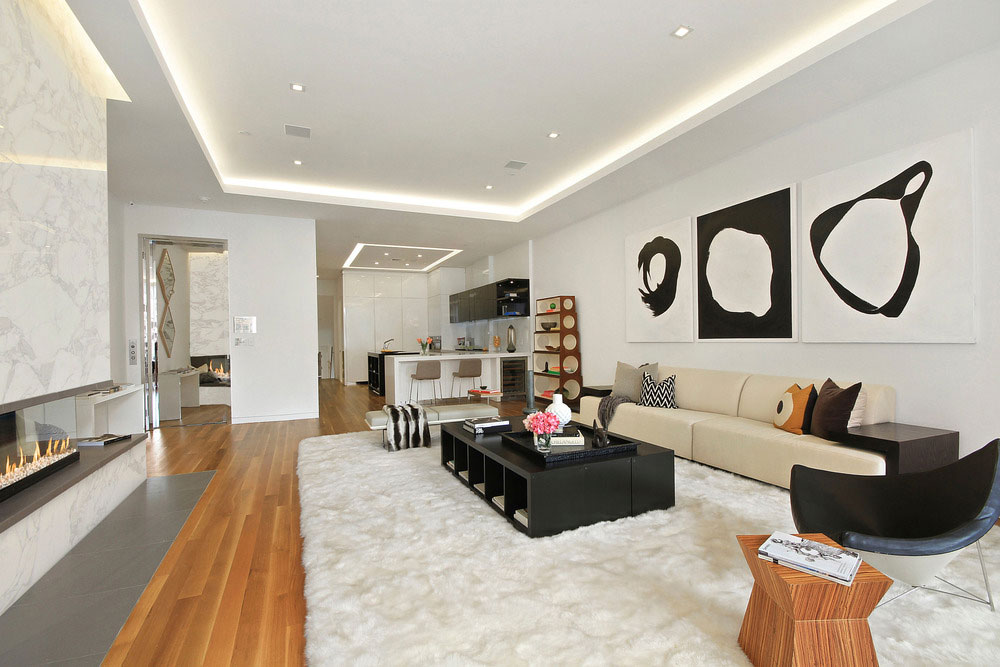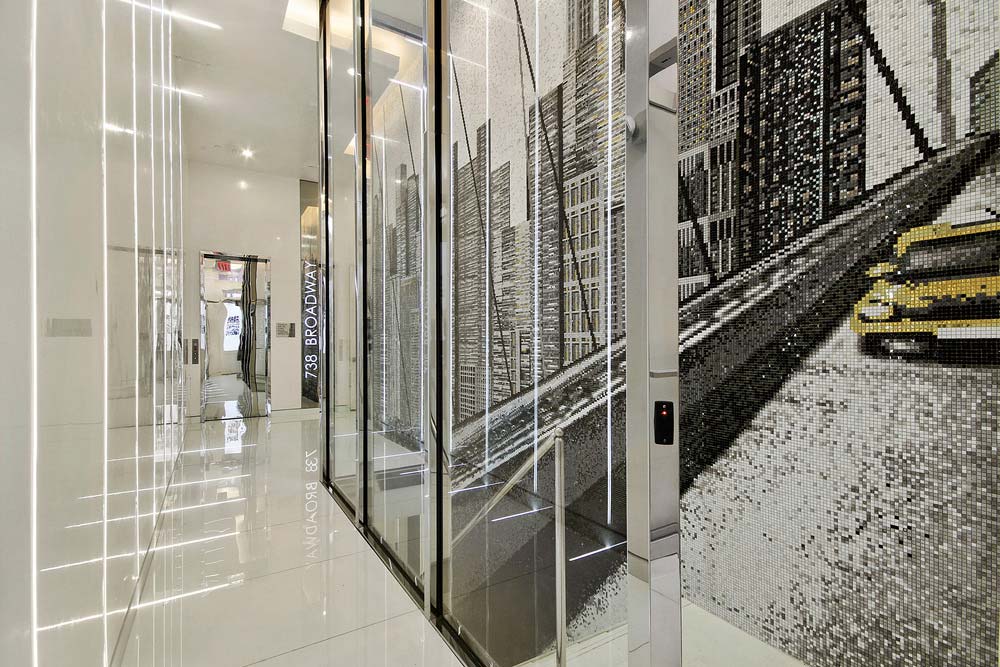 Massive floor to ceiling windows also enhance these clean white colossal homes, and bring the energy and beauty of that city that never sleeps right to the forefront for your viewing pleasure.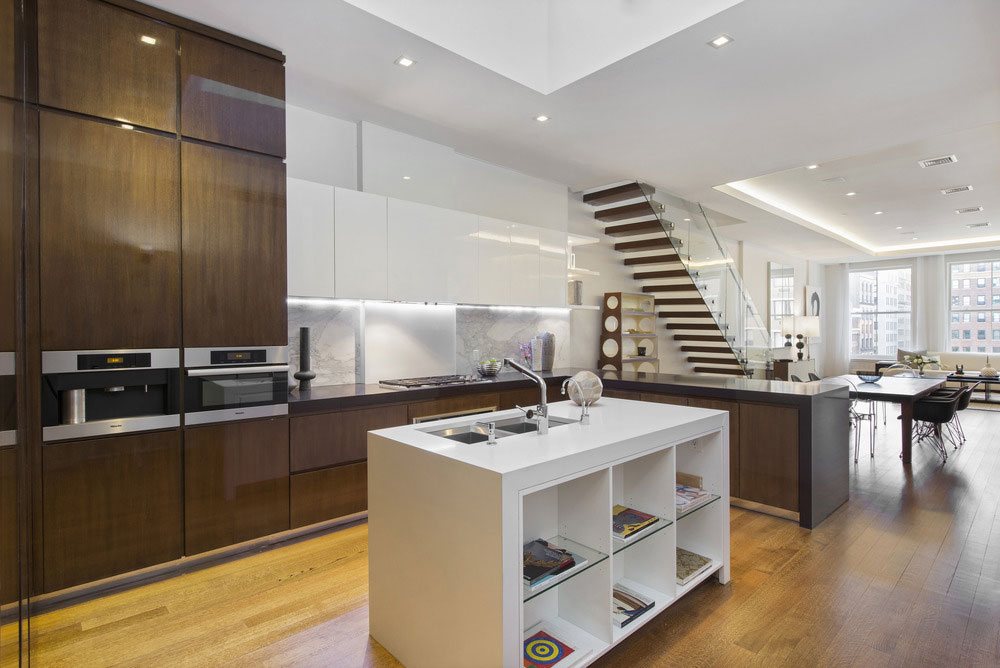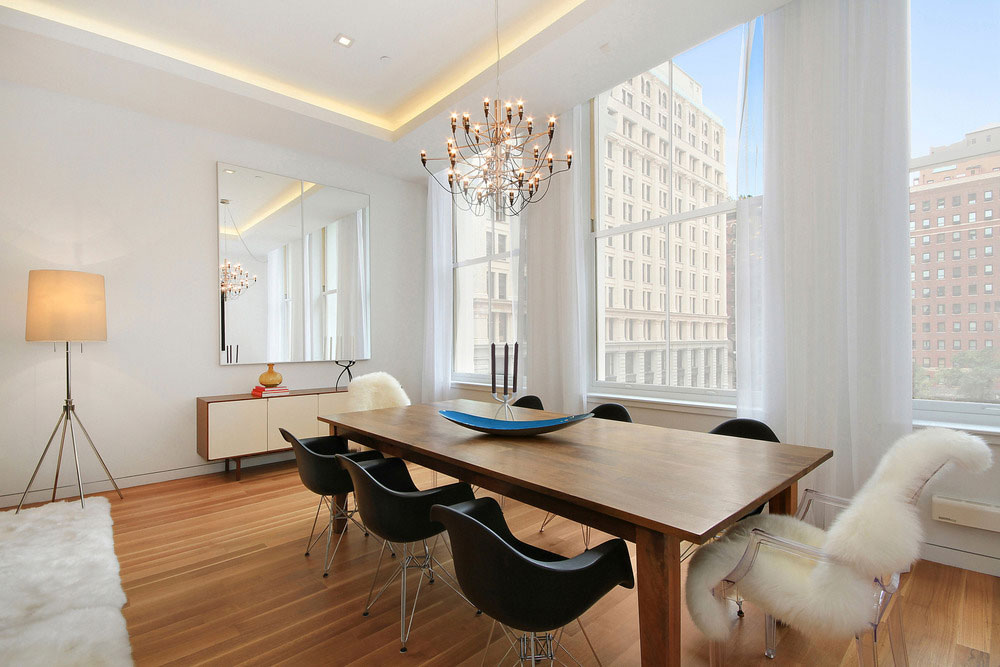 The concealed kitchen appliances are of the Sub-Zero variety by Miele, which are beautifully hidden behind the custom Italian cabinets. And the master bathroom extends its opulence with marble throughout, an overflow bathtub, faucets concealed in the ceiling, and – of course – a TV emitting mirror.
To complete the package, these NY lofts are equipped with the best in automation system controls for nearly everything one would normally have to push a button for …making this a "look ma, no hands!" kind of house any kids would be proud to call home!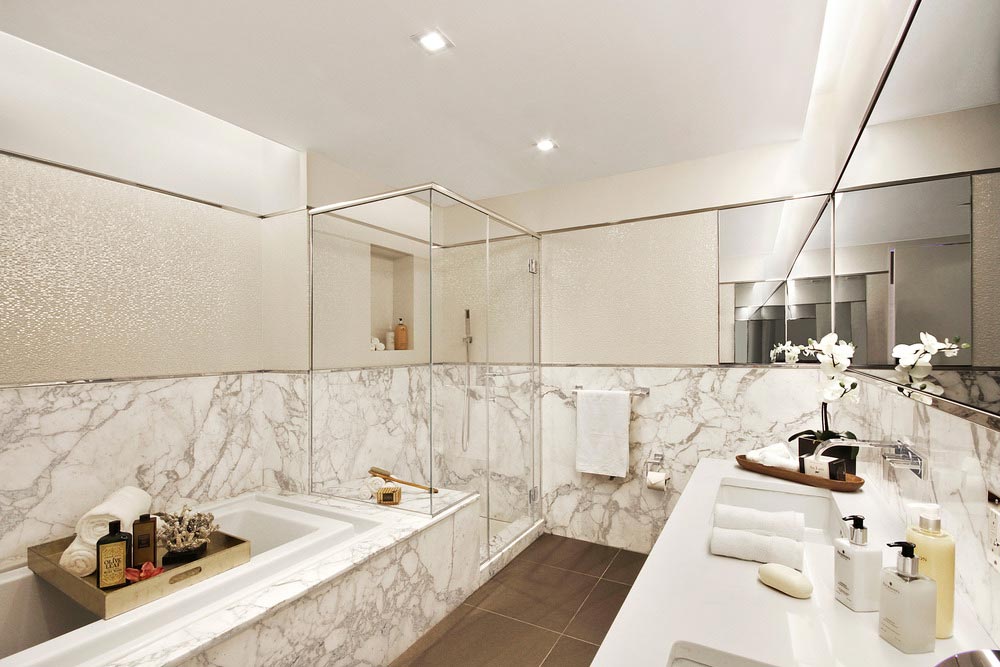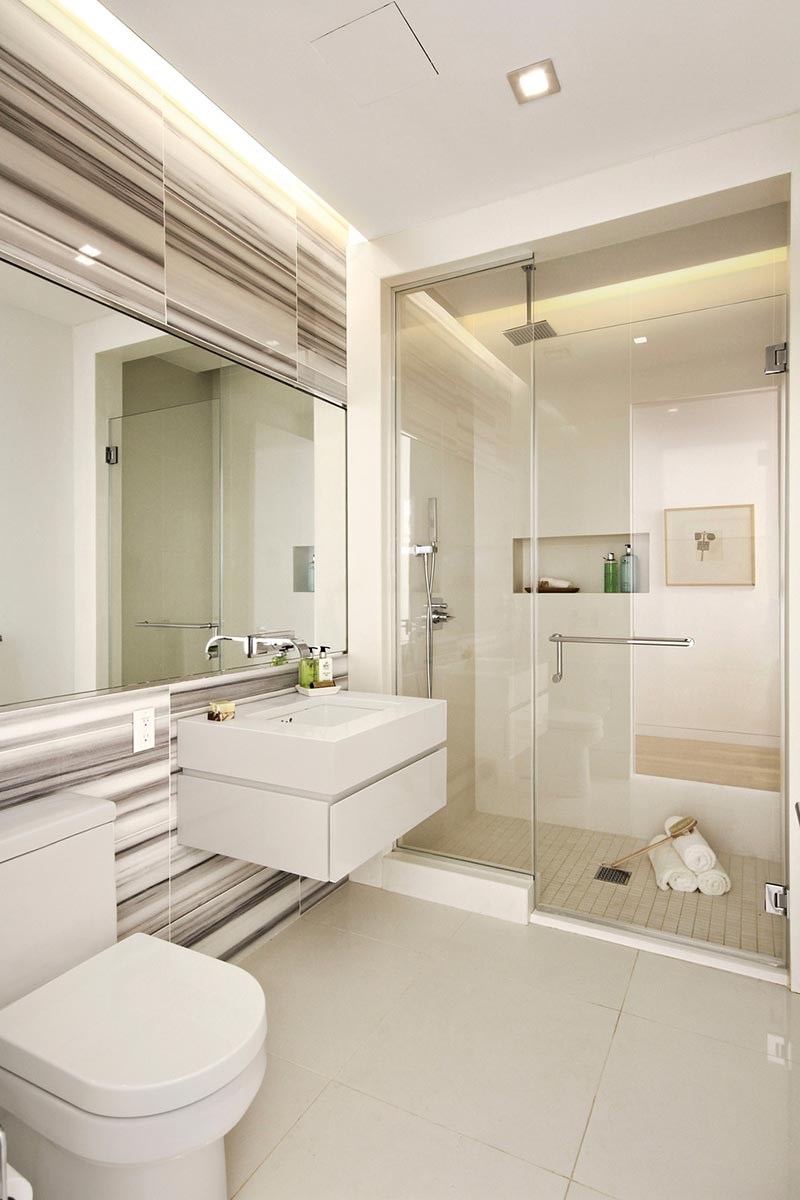 Architects: Escobar Design by Lemay
Photography: Robert Lowell