Petit Lapin Patisserie is a delicious house of treats found in the Westmount district of Montreal, Canada. This 342 square foot one-stop-shop for all things cupcakes, is situated in a basement lead to by a 6-foot-wide hall, extending past the entranceway above this almost entirely underground space.
Hidden from the sidewalk above, it was important that people didn't have to sniff their way to uncover this tiny pastry shop. Which is where the workings of Architecture Open Form, led by architect Maxime Moreau, came into play.
Creating a series of textured surfaces, they found a way to present the baked goods in the best LED light, highlighting the heightened entrance hall, and maximizing what the space offered without minimizing the display delightful sweet snacks within.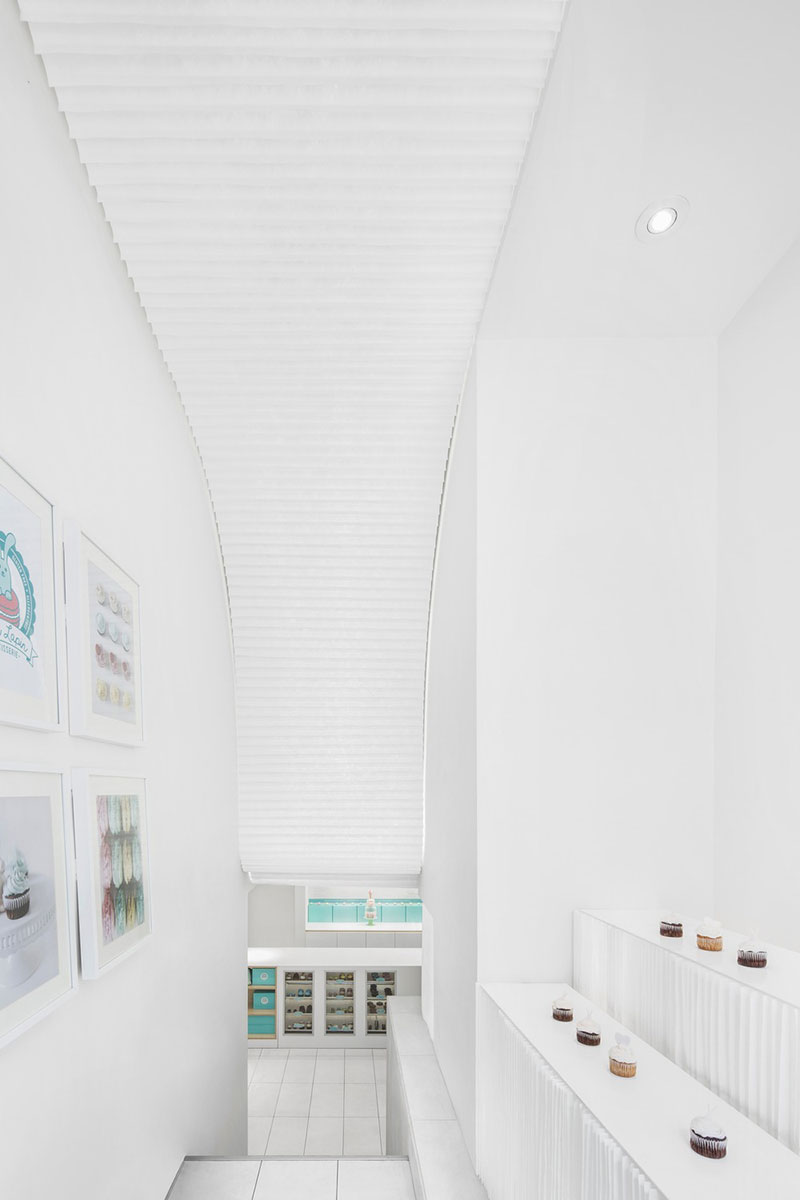 Once inside, the softwalls used as partitions and display cabinets, are recognized as a reflection of the parchment paper liners used for baking cupcakes, and the glow of white is highlighted with soft aqua accents, anchored by an original stone wall portion that lends a masculine balance to this feminine space.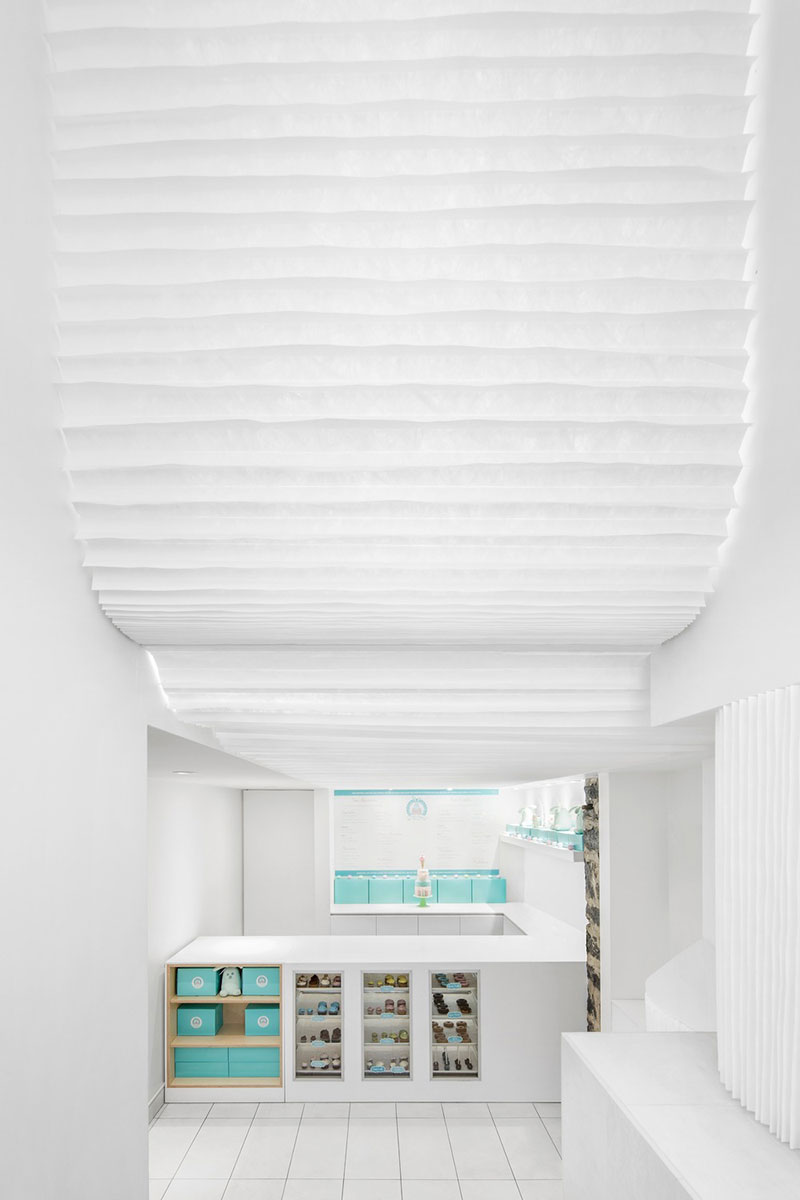 The classy stylings of Petit Lapin Bakery not only deliver the best in baked goods, but was the first in its class to offer gluten-free, lactose-free treats that are also void of the ten most common food allergens.
Now if that isn't a recipe for success – we don't know what is!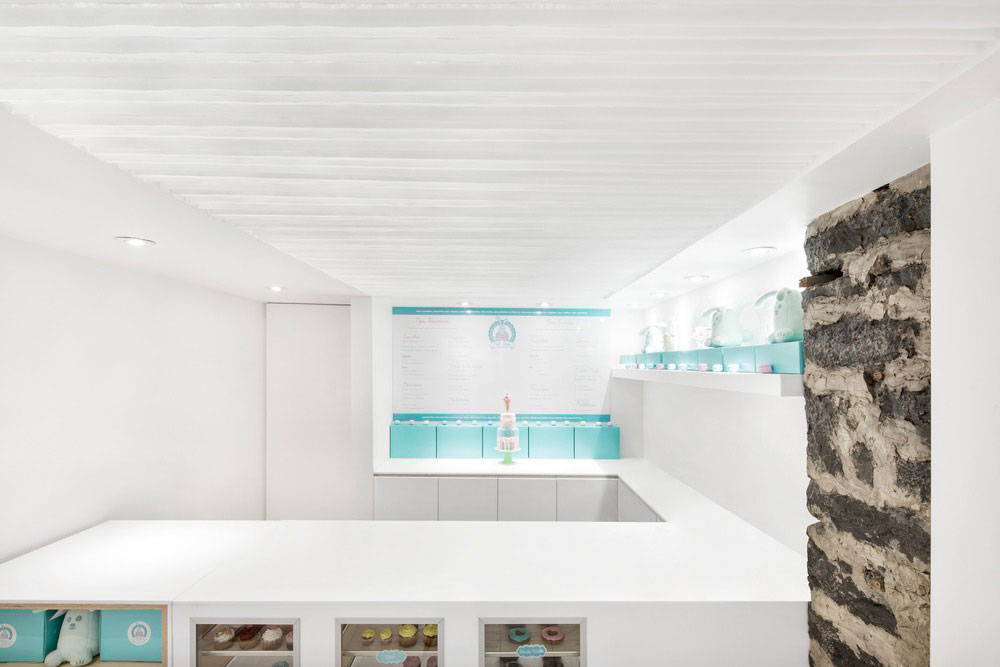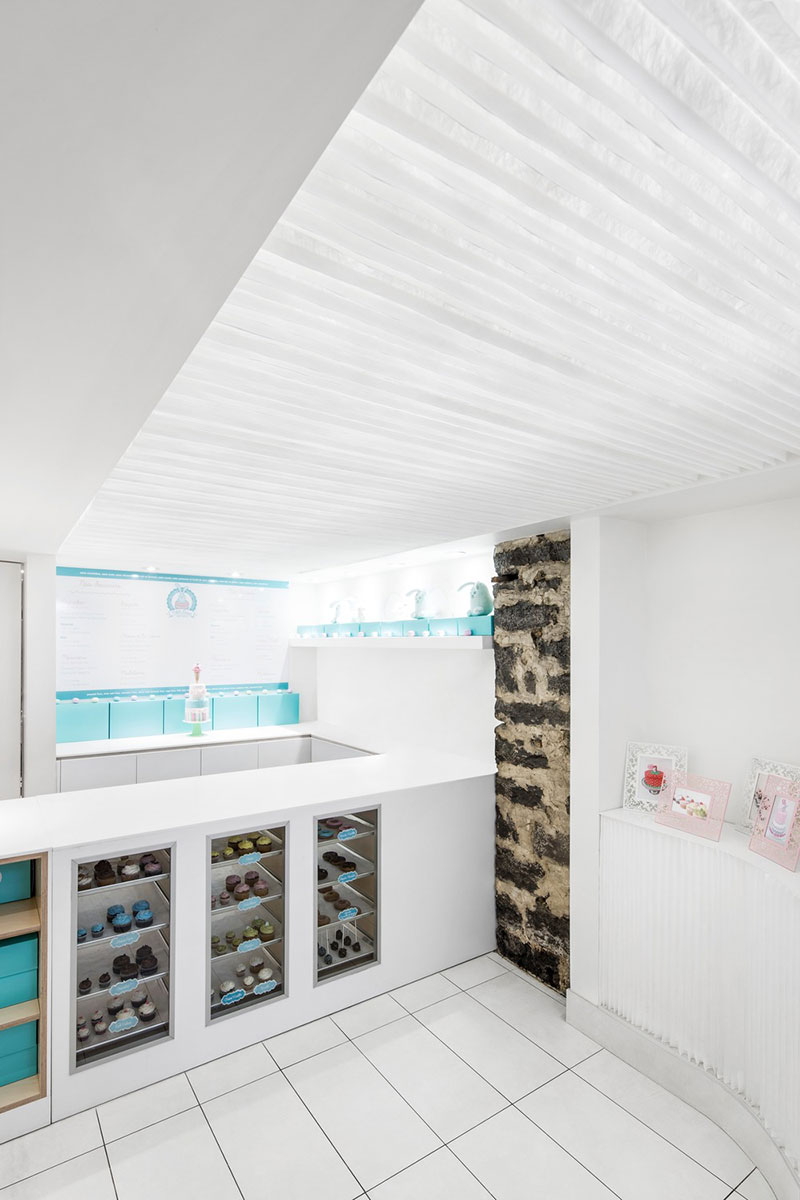 Architects: Architecture Open Form
Photography: Adrien Williams