This small apartment in Wroclaw is a clydescope of monochromatic delights that wraps you in a welcoming form of cozy. Spanning only 100 square meters in size, this space might be considered small, but it offers a lot of personality and harnesses many hidden storage nooks for optimal use of space for a young family.
The checkered black and white flooring takes up half of the stairwell landing and runs throughout the kitchen as well, and this same pattern can be found within 1 of the 2 bathrooms also.
The floating partition wall between the kitchen and stairwell delivers handy shelving at each end, and the three-meter island that runs along the center of the kitchen provides structure – finishing off the clean feel that the flush kitchen cupboards in glossy white create.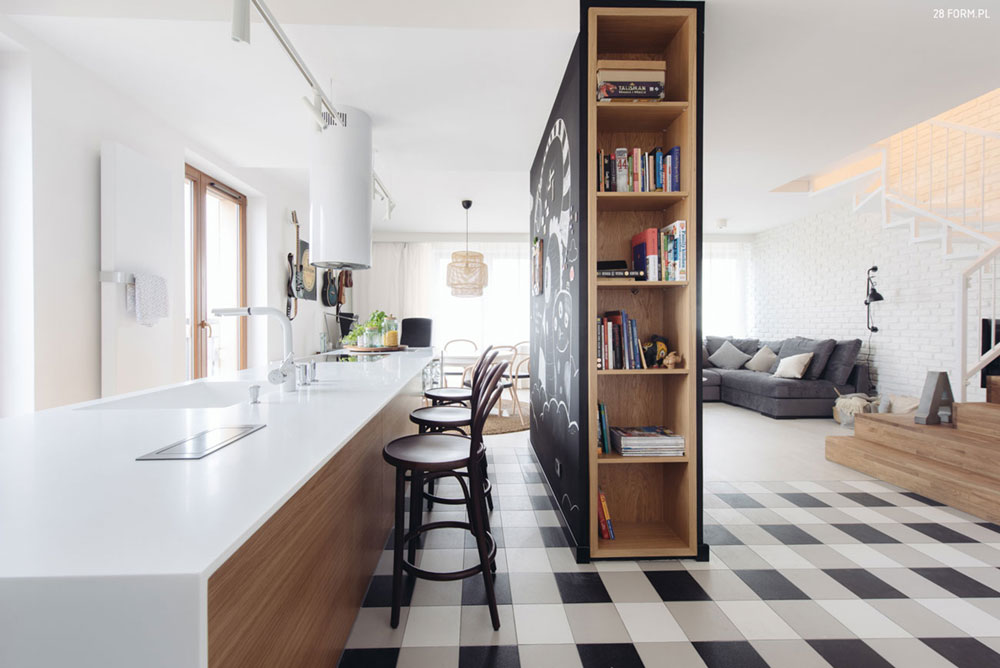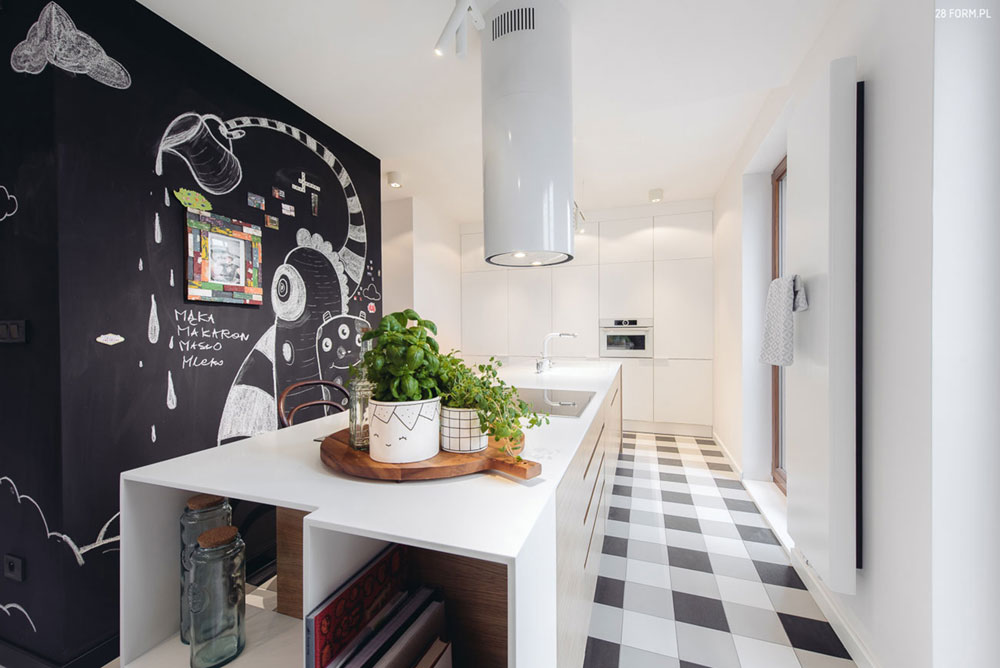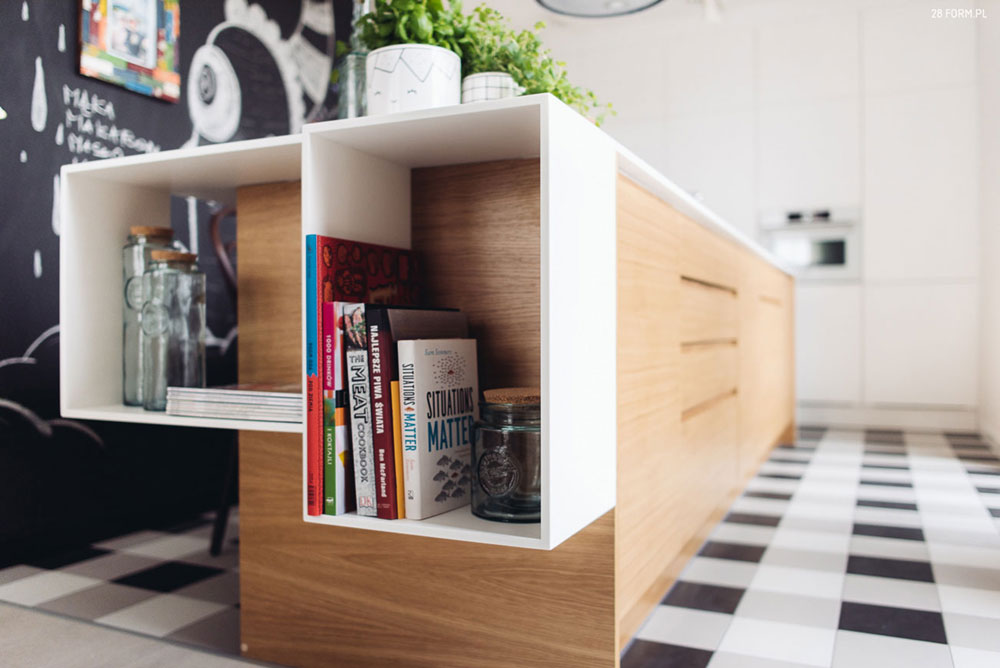 The brick backsplash elements in the living room and bathroom offer a certain industrial feel, while the white paint that covers it brings this added element into the modern era of design.
Cork flooring insulates this space in a quiet fashion, helping to subdue any sound that may be strum from the electric guitar collection waiting within the dining room space, or quiet the footsteps of the 2 children who live and play here also.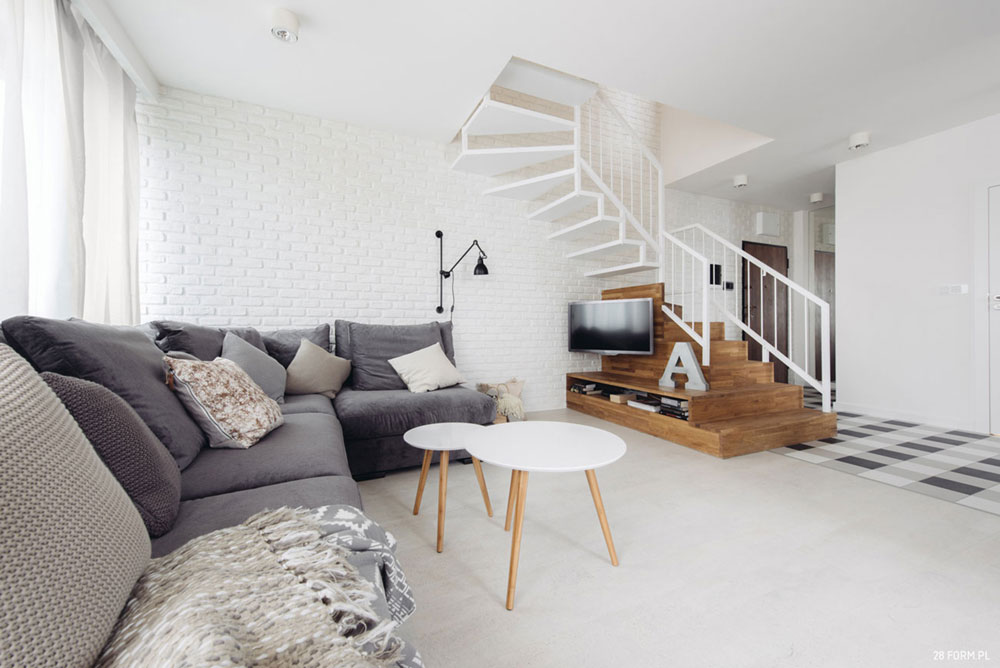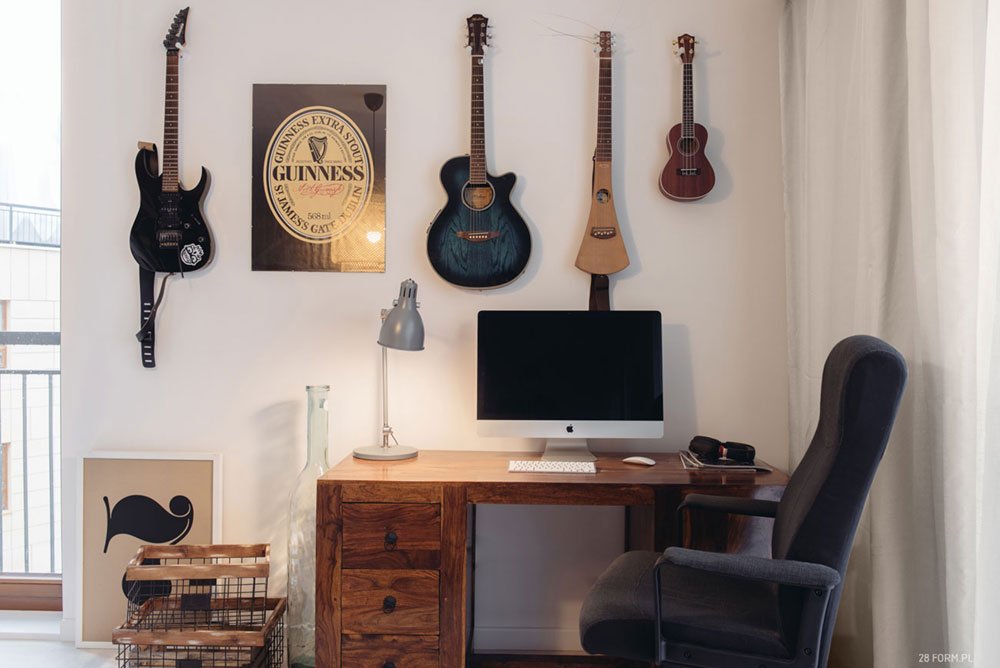 The finished result is a beautiful concoction of controlled chaos, without appearing haphazard, but rather streamlined and devoid of rigid form – creating the desired space the owners requested.
Nailed it!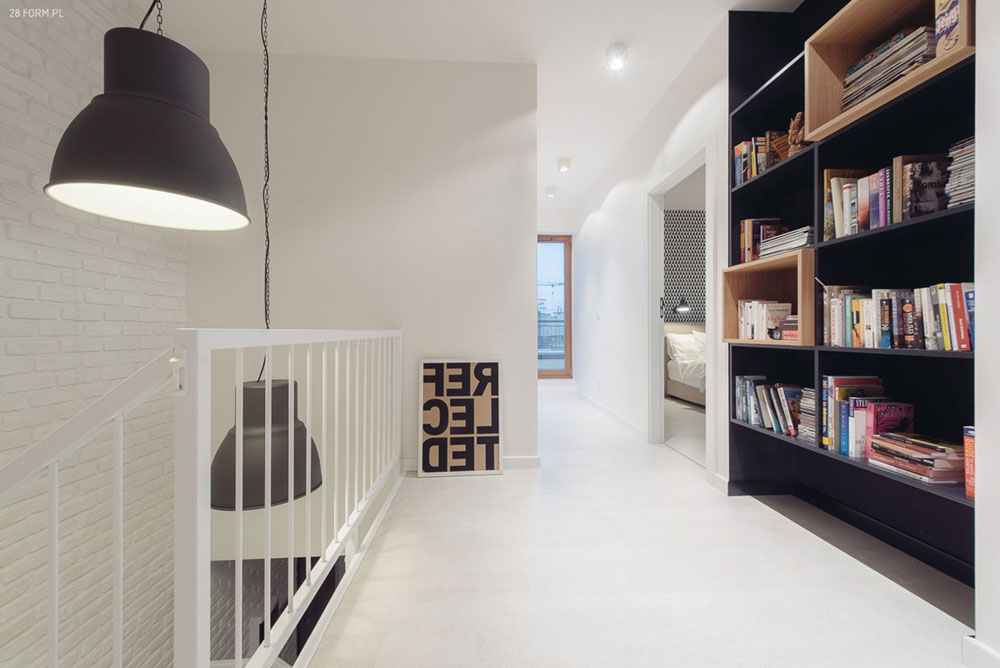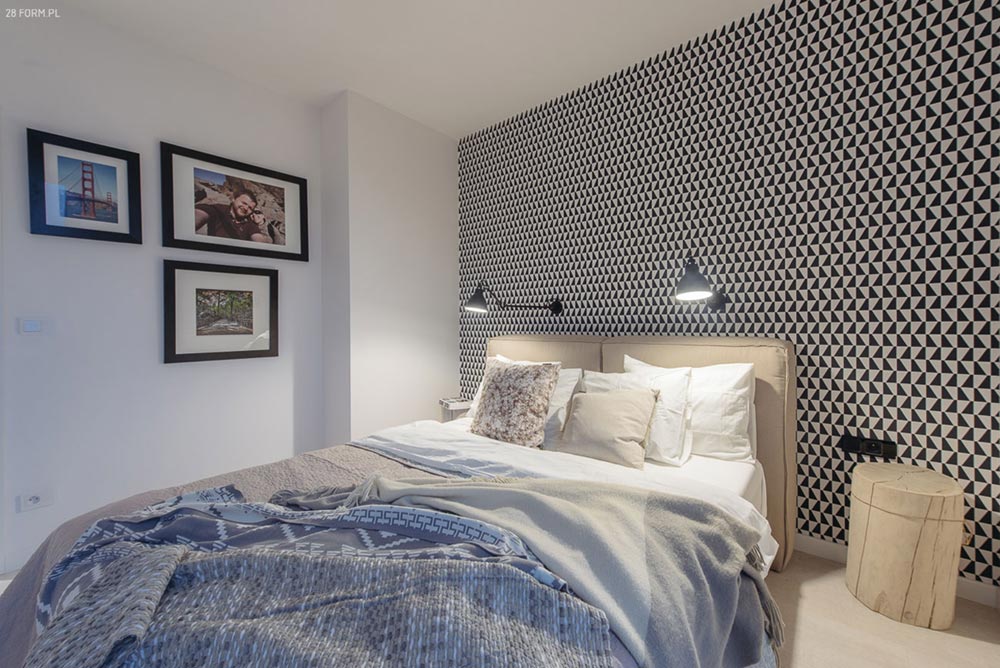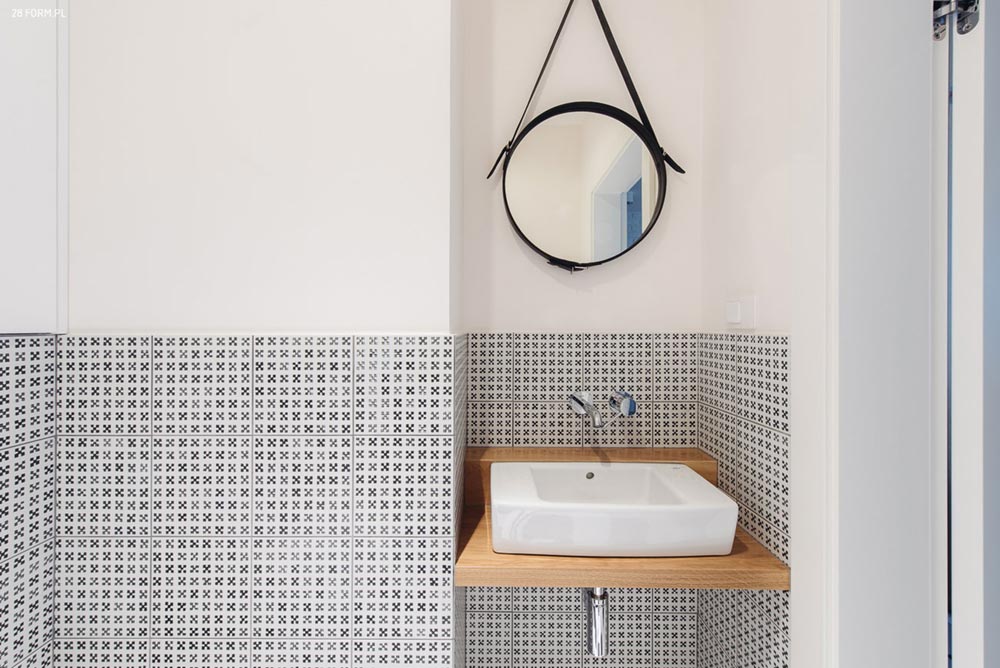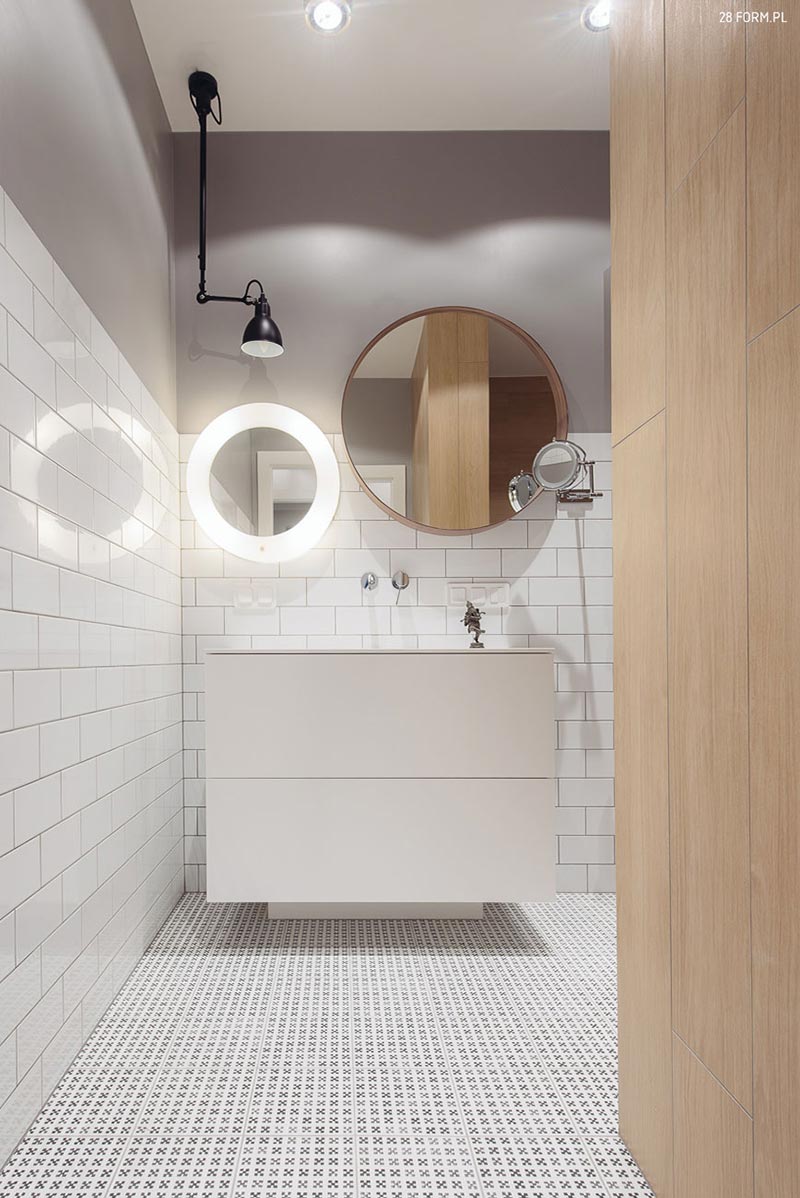 Architects: 28 Form
Photography: Photez