This tiny apartment spans only 24 sq m, and was expertly executed by designer Nastia Landusheva; situated in the quaint capital of the Ukraine – Kiev. Although size is largely muted in this city dwelling, it does not give you the sense of a cramped space. Rather, it feels like a place one could easily call home without having to exert oneself to wander from room to room.
Despite the influx of grey tones throughout this space, it is far from drab, and accents such as the dual wicker lighting fixtures in the living room adds a natural element, while the orange backdrop behind the couch creates a pop of color.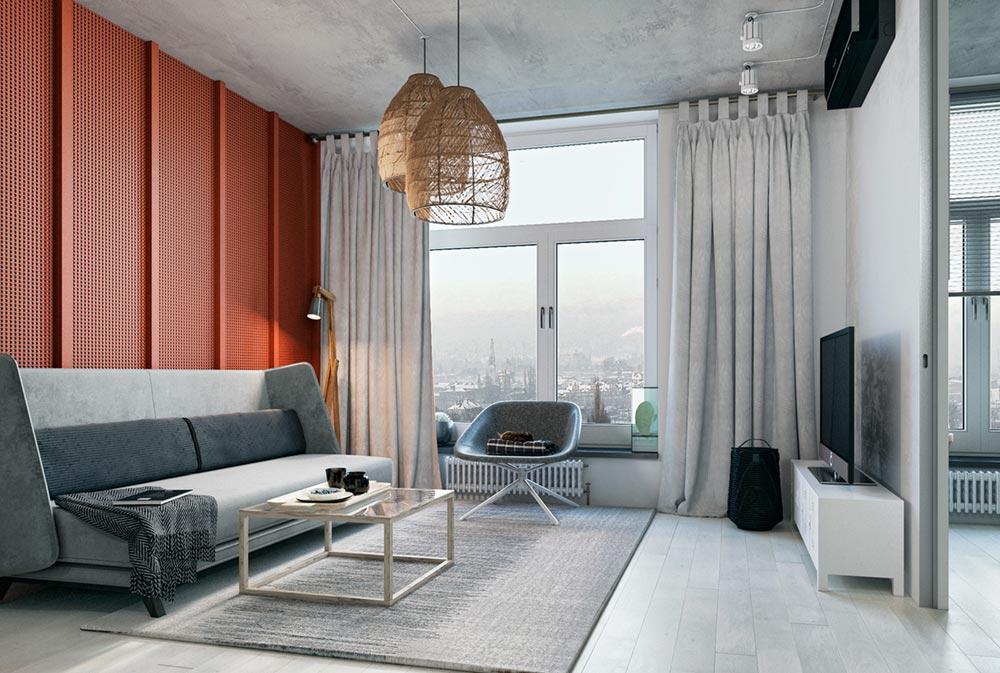 White-ash wood flooring somewhat mirrors the flat cement ceiling, and the matte grey kitchen cupboards blend nicely also, while the pegboard wall within the dining space creates both function, as well as a lovely textured focal point.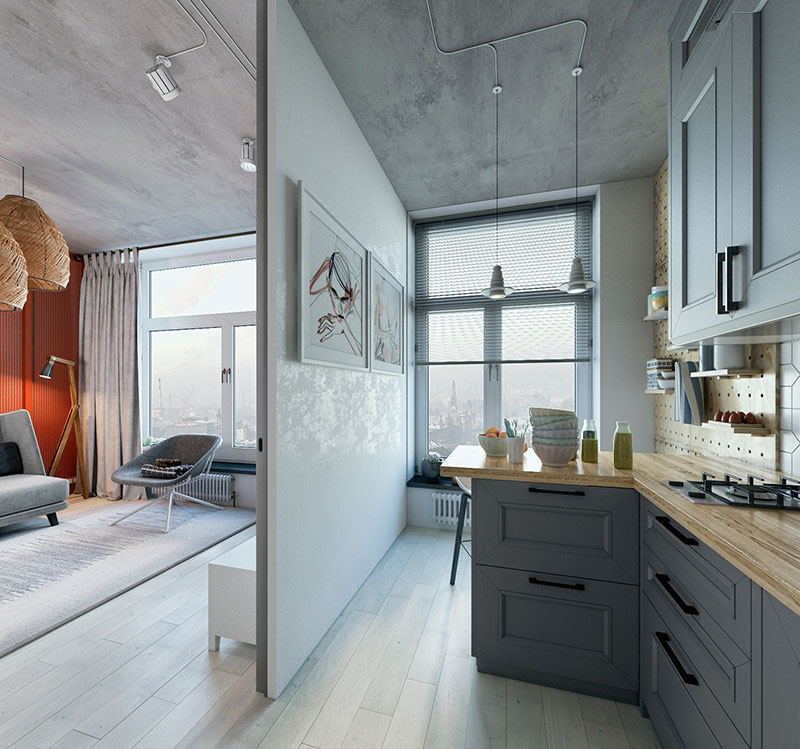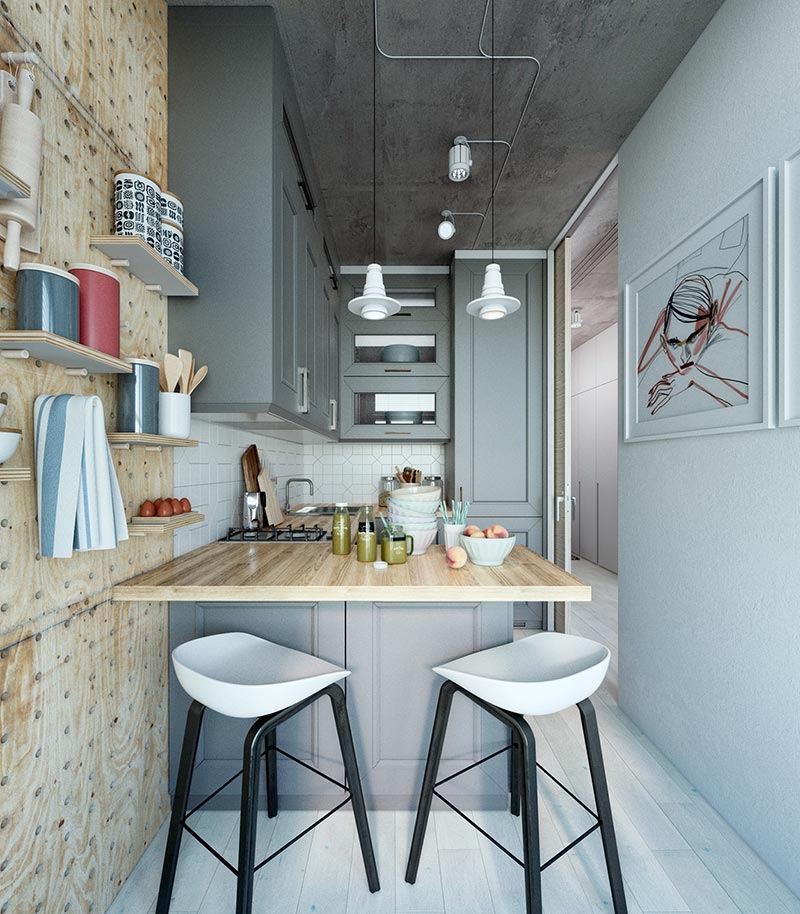 The sleeping nook is tucked away within a raised platform, with a headboard comprised of a pleated grey curtains, making this soft space appear just the right shade of sleepy.
Ample windows illuminate this compact space nicely, and despite it's tiny size – it definitely holds it's own as a confident and comfortable city dwelling!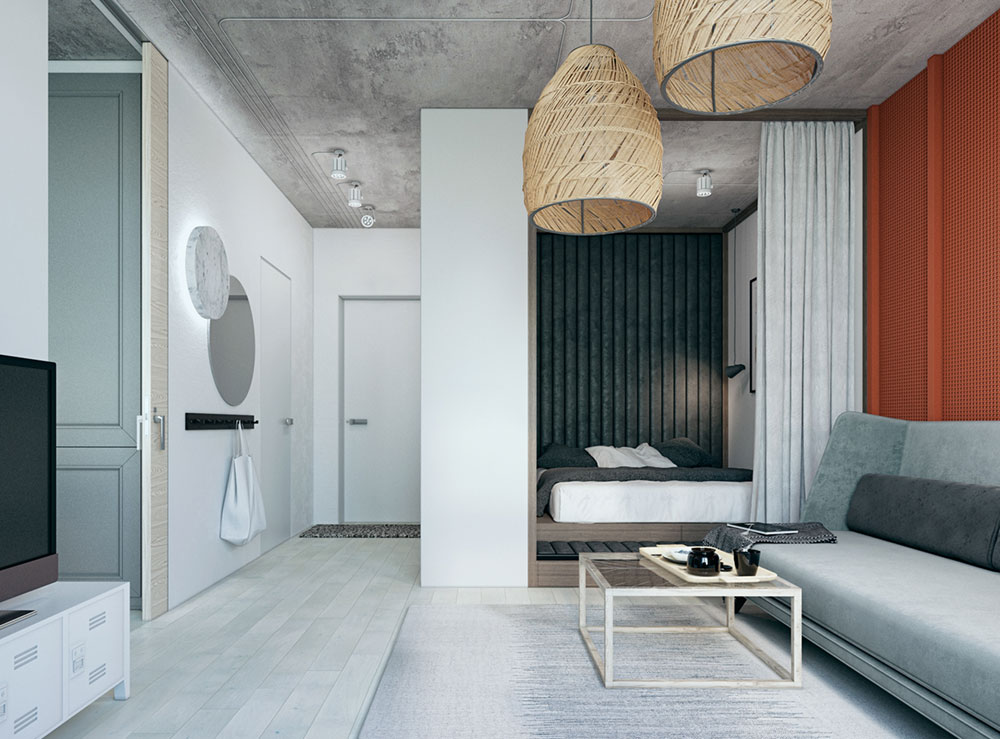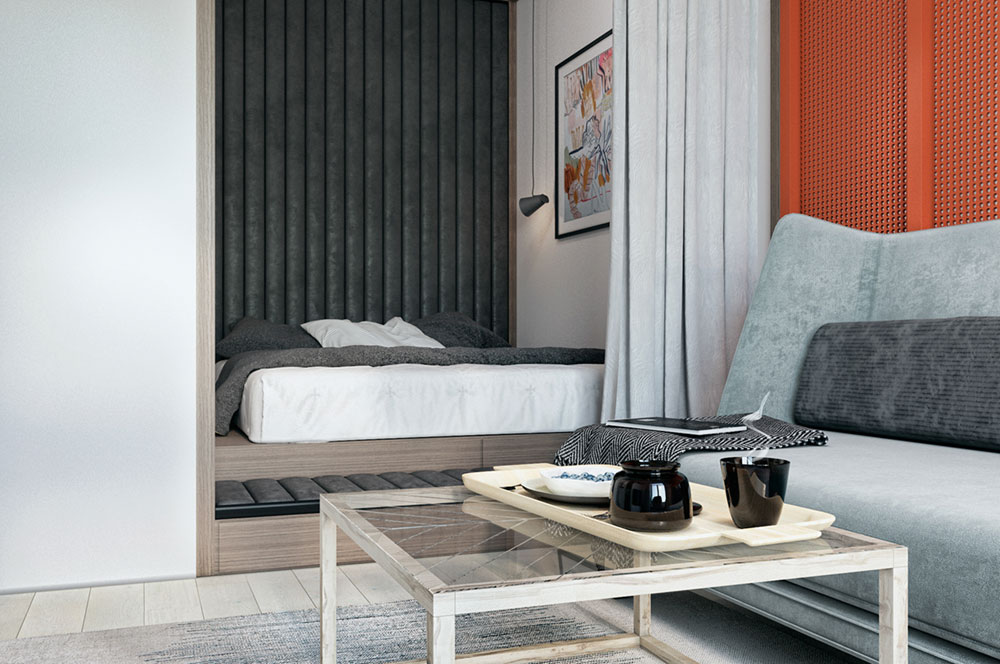 Design & Visualization: Nastia Landusheva