Penthouse on the Park is a proud KNOF design, who had the honor of remodeling this stunning penthouse located in Sofia, Bulgaria. Taking two apartments and melding them into 3600 sq ft of redesigned space is no small feat, but with 360 degrees of panoramic city views to work with, this apartment was likely a breathtaking inspiration to play with.
The palette is soft, with pale timber flooring and a pure white kitchen that offers simplistic elegance, while the white Grand piano delivers a striking opulence, and the grey veneered walls and marble flooring within the entrance creates a muted calm amidst the striking mountain backdrop.
Whether choosing to live in open views of a sunrise, or utilize the blackout blinds during the evening hours after sunset, this space beautifully delivers function amidst all its glory.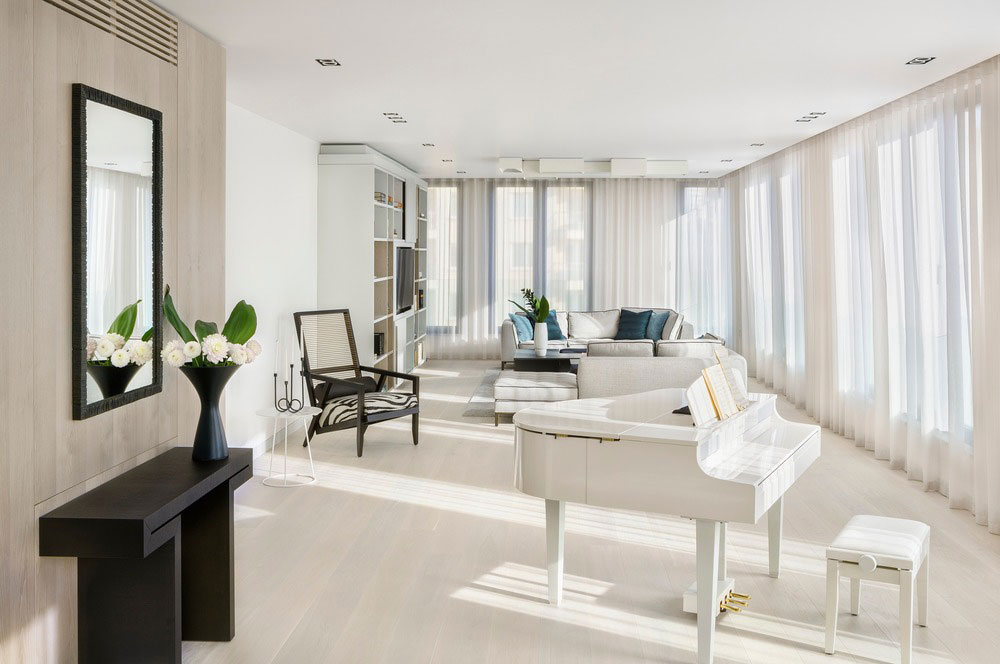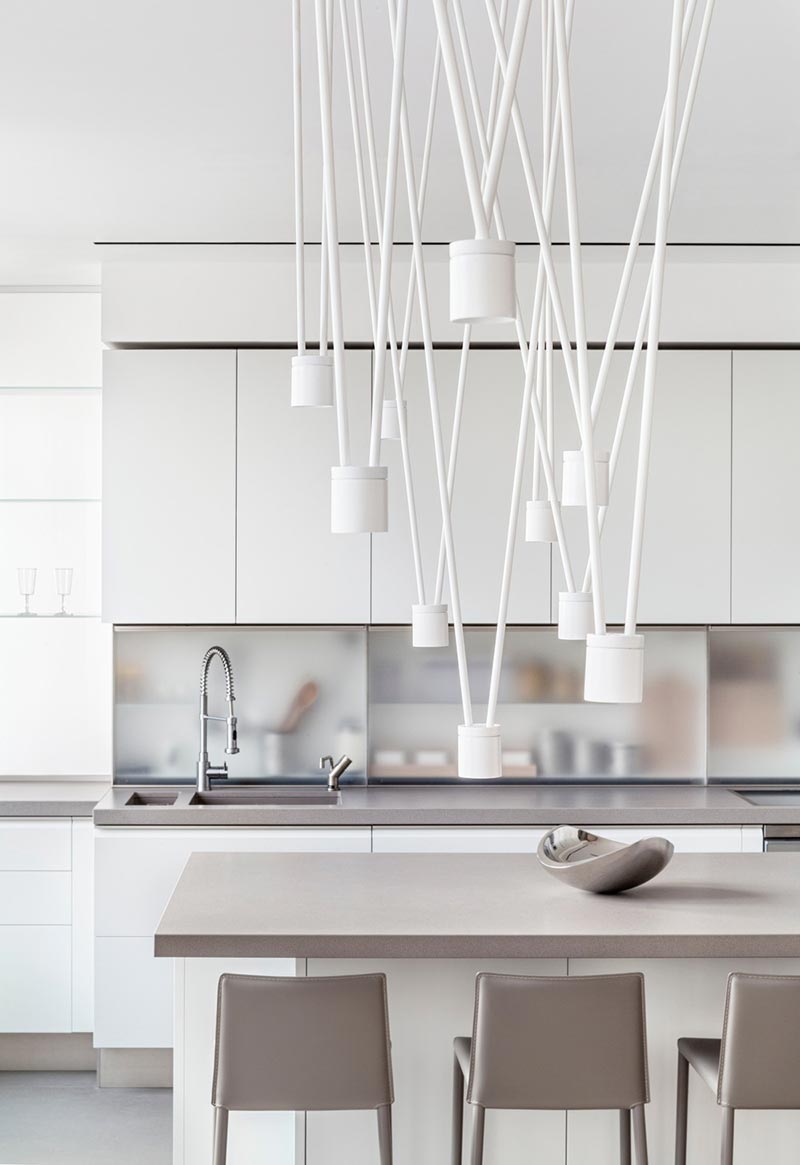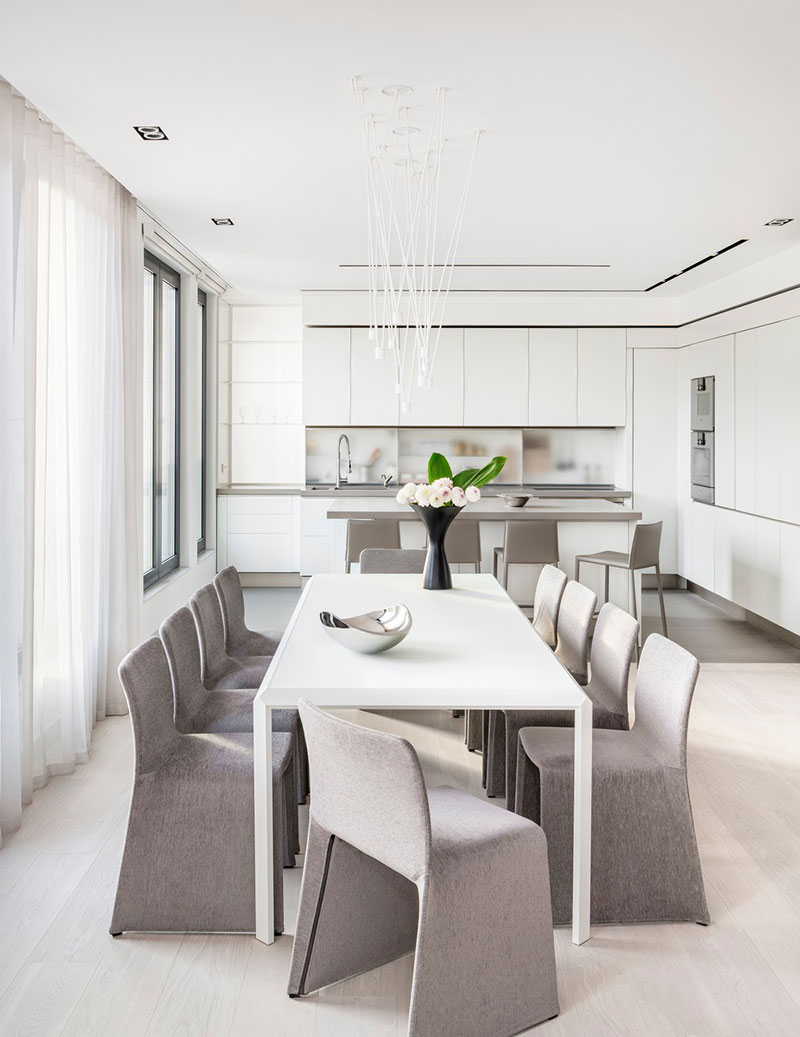 The children's bedrooms and play area are a fun mosaic and contrast to the main living area, with their vibrant purple and green color scheme set apart for playtime.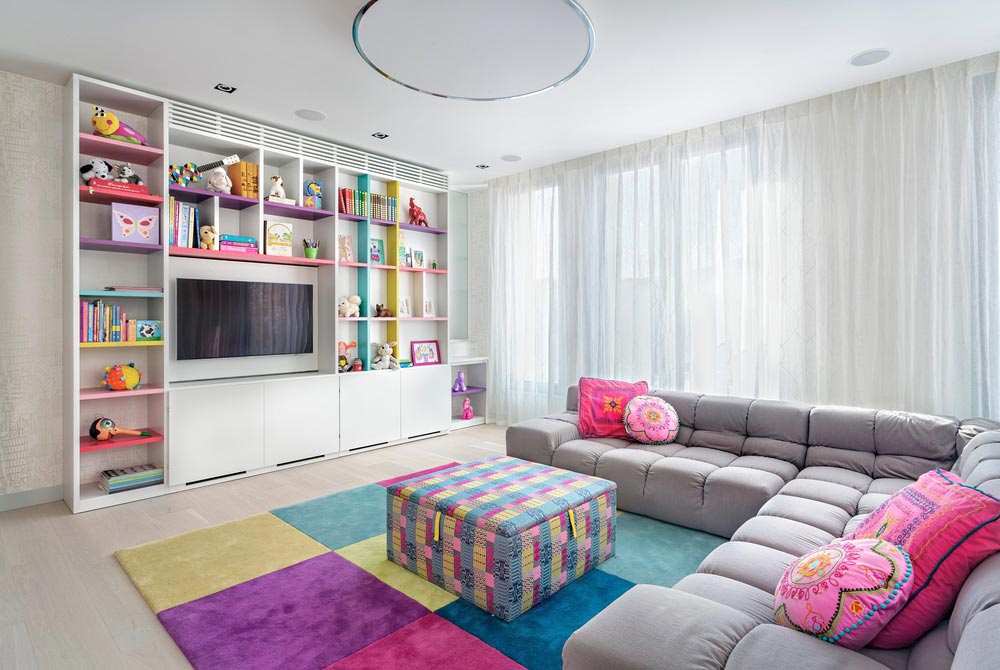 The 4 distinct bathrooms deliver individual personality and flair, from classy textures in white, to a masculine light blue and rugged brown, to a natural haven of beige hues, to a fun bathroom bathed in pink disco-ball'esque walls clearly cut out for the kid crowd – or young at heart.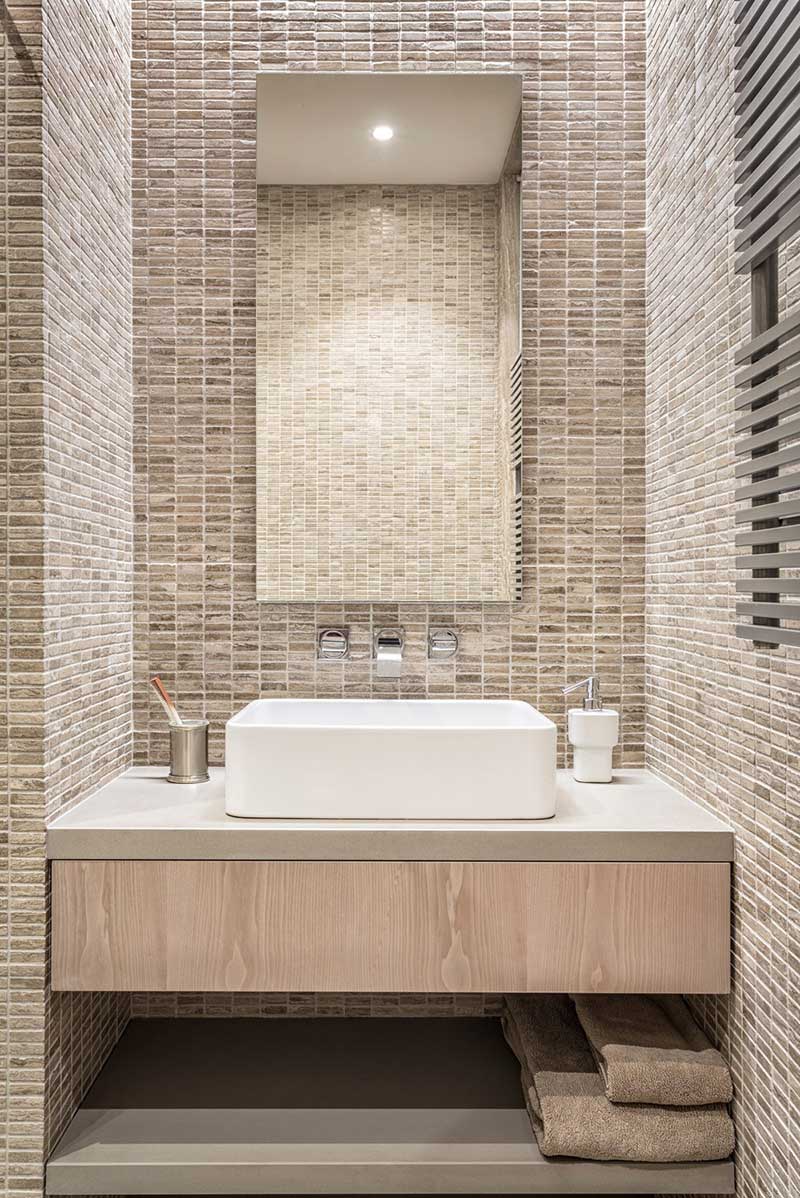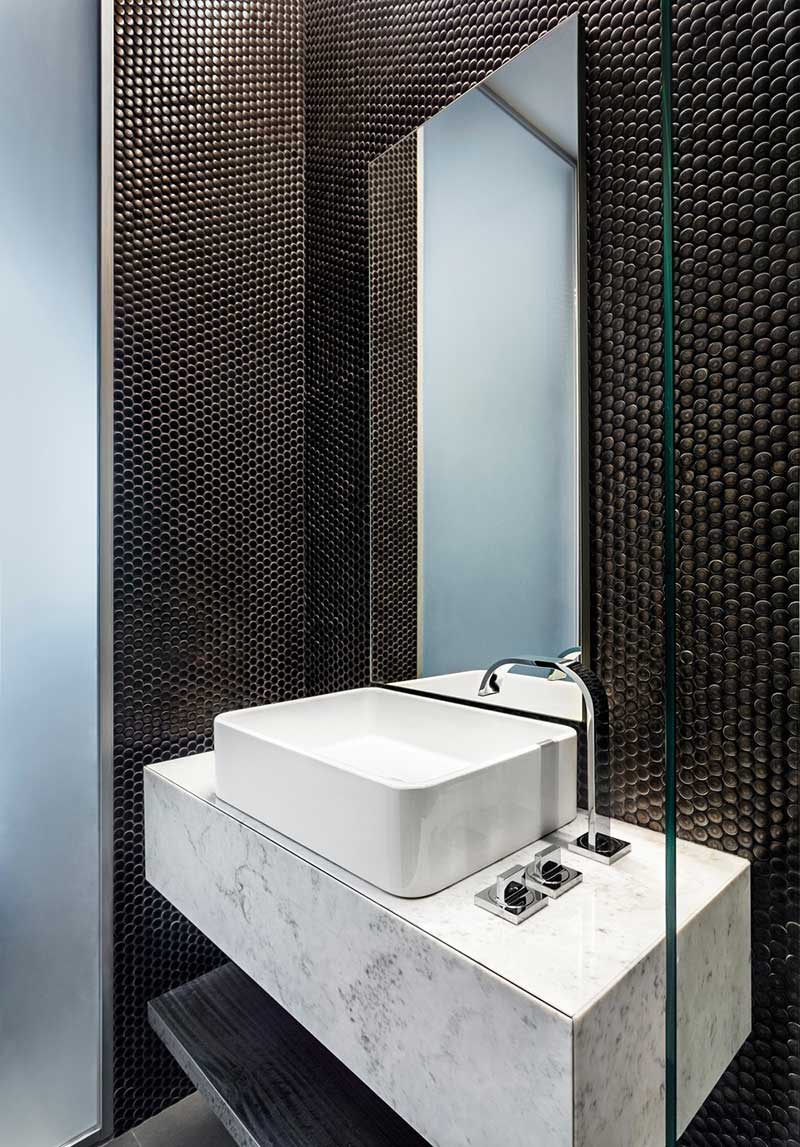 The master bedroom delivers more of the soft grey tones found in the main living area, with lavish accents – such as the vanity – bringing about enough excitement without losing it's sense of calm.
This penthouse clearly was creative play land for KNOF, one which has been expertly remodeled into a fragrant bouquet of colours, textures and just enough wow factors to …wow!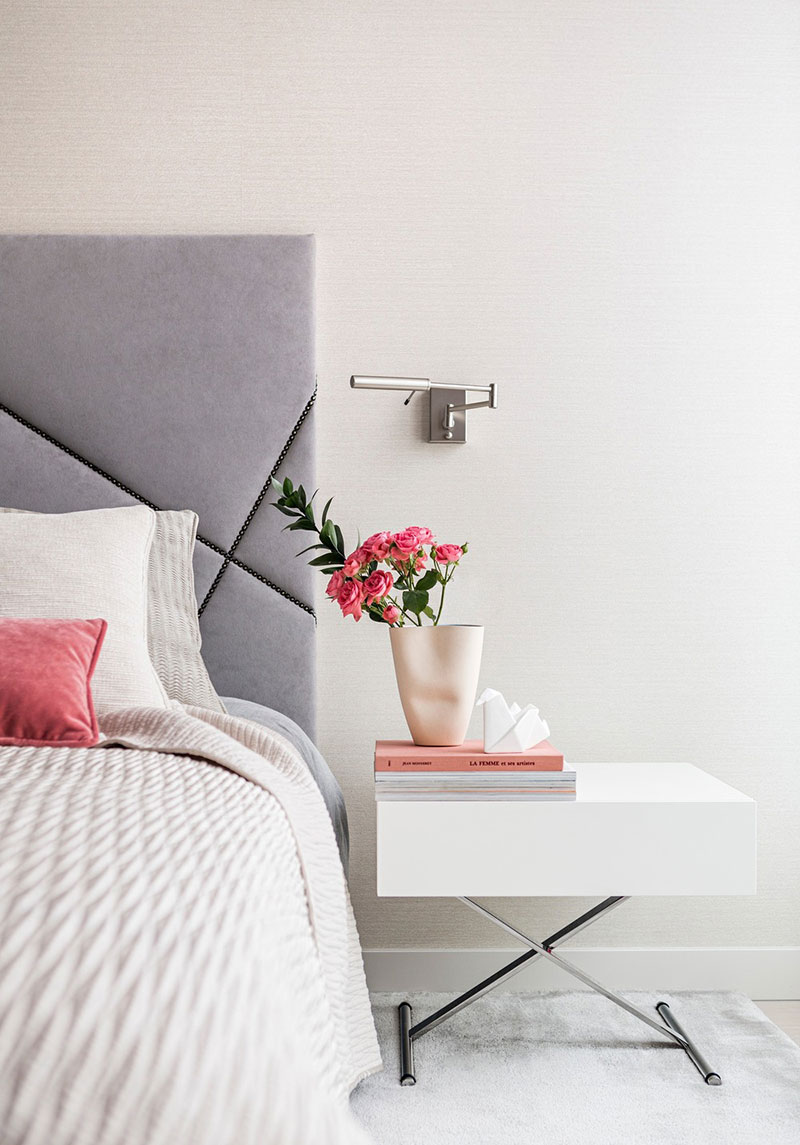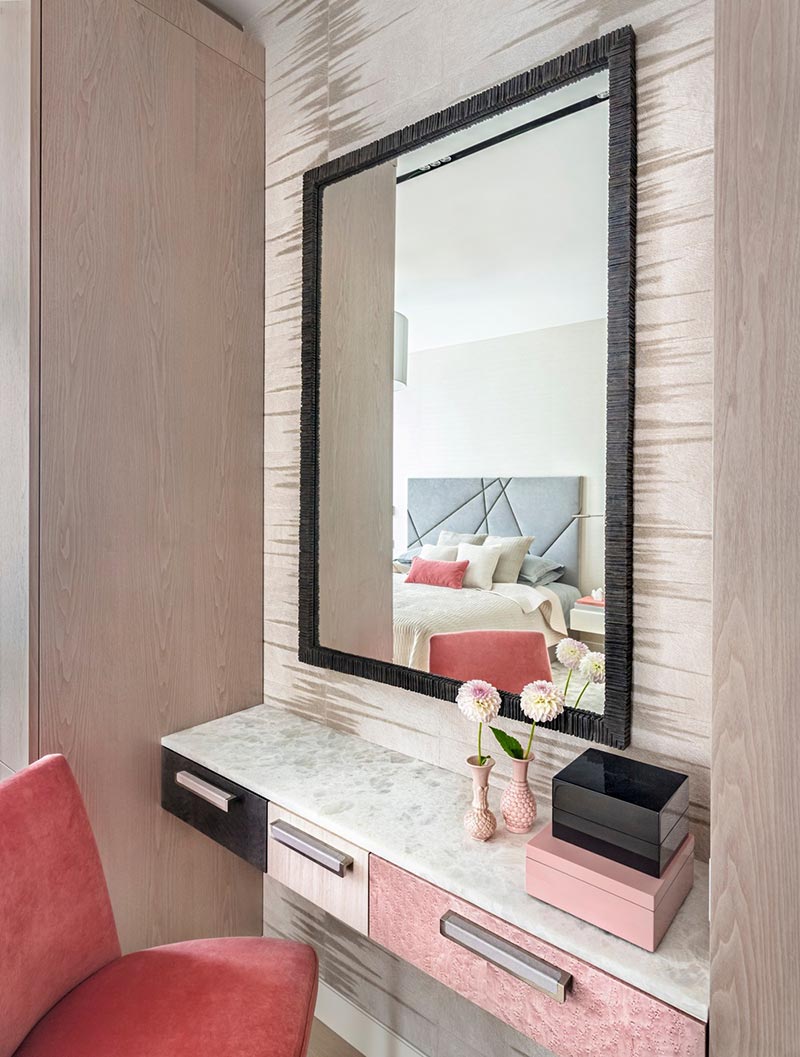 Architects: KNOF design
Photography: Assen Emilov