Designed by Norm Architects, Hellerup Apartment takes white space to a whole new level, delivering a cloud of simplistic beauty to every corner of this home without having to add much else to accentuate this timeless apartment.
With knotted pine flooring throughout the raised bedroom area, it is perhaps one of the most striking feature within this space, while the white tiling in the kitchen and living room maintain the same crystal clean ambiance.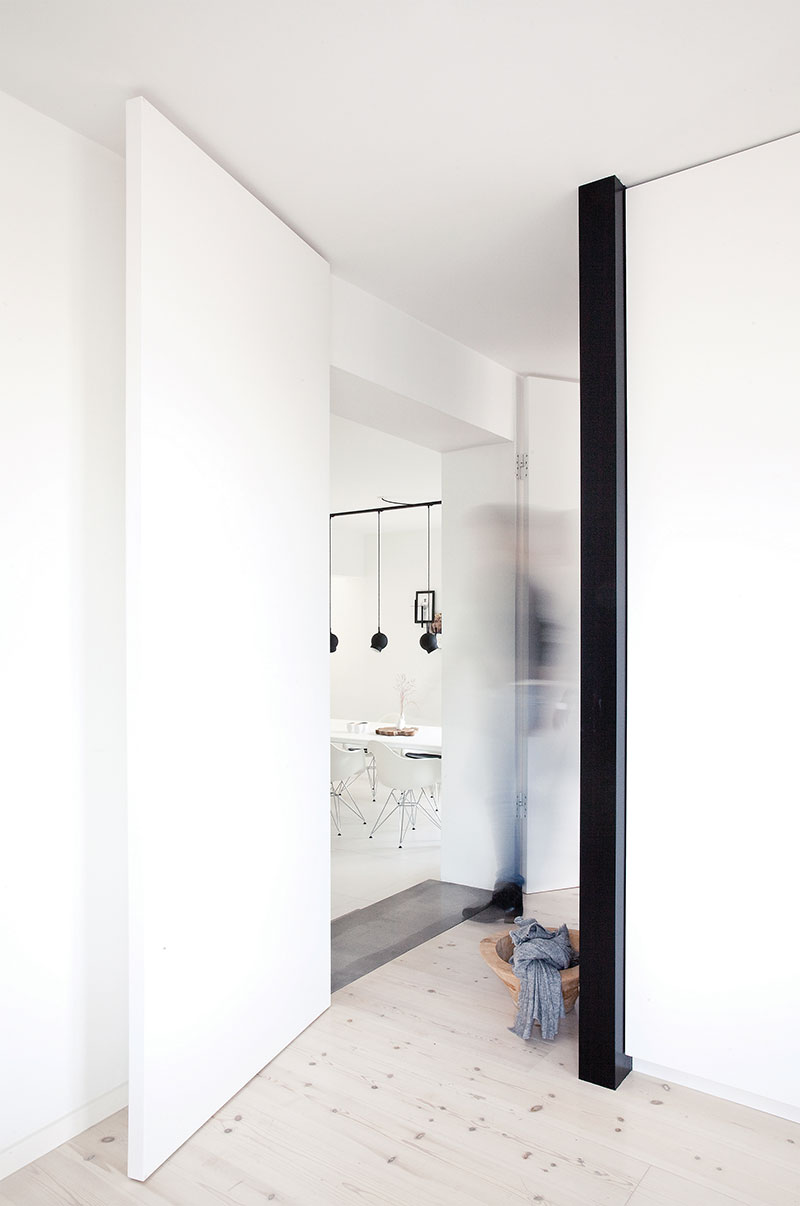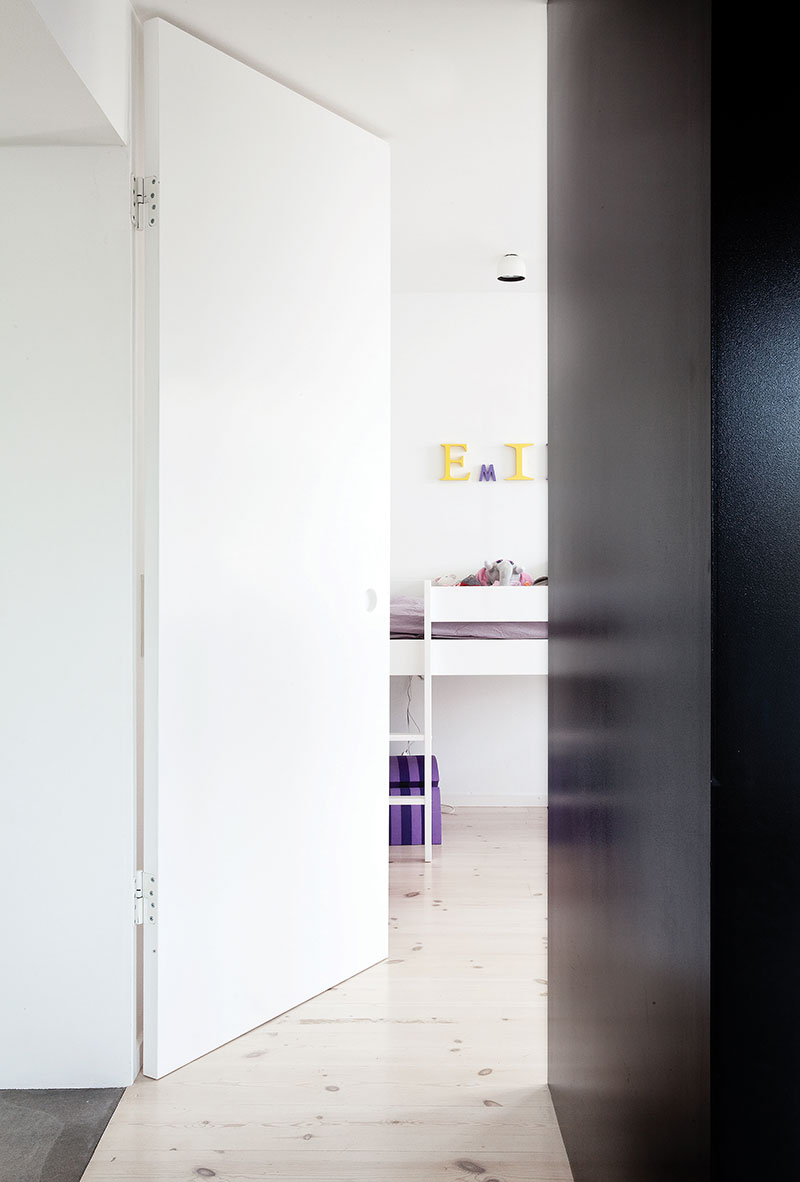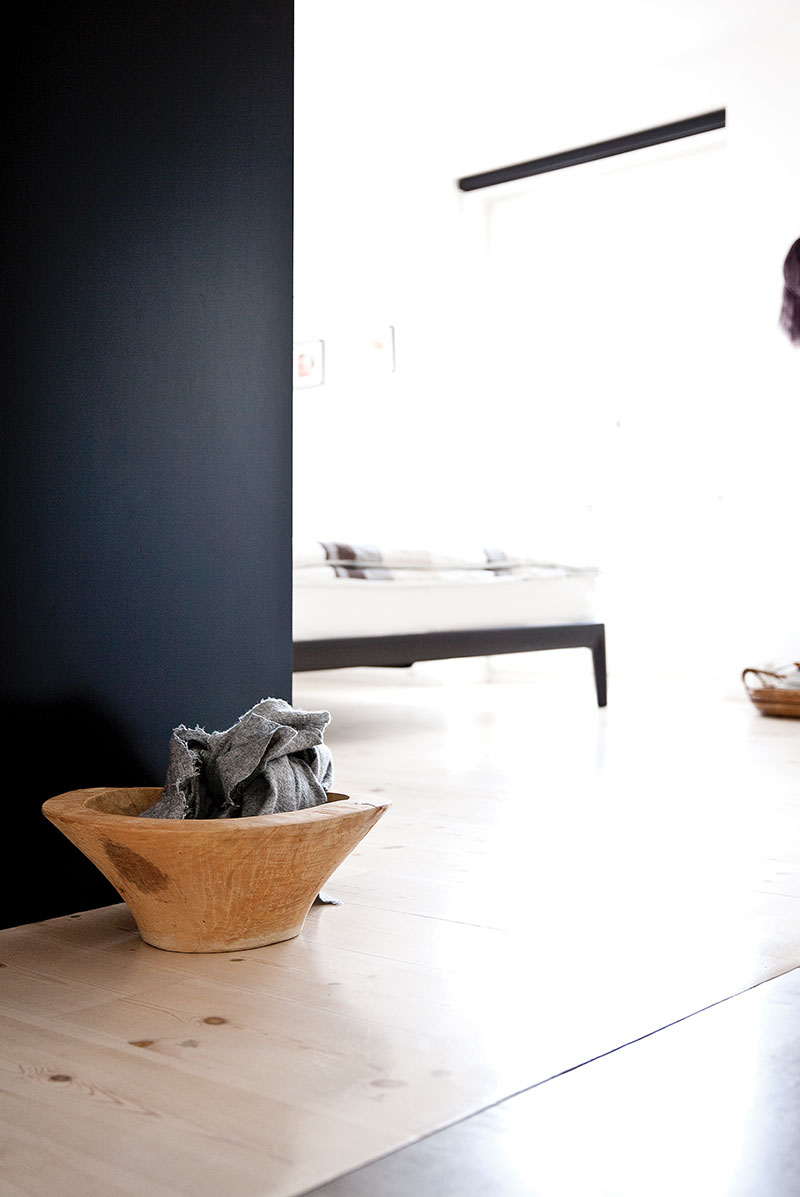 In contract to this white wonderland of an apartment are black hanging pot-light fixtures above the dining room table, a sole black chair sitting unassumingly in the living room area, and an ebony bedroom partition wall that adds an elegant contrast to the wave of white.
A floor to ceiling mirror elongates the living area at one end of the living room, creating the illusion of added space, and optimizing the reflection of a home well worth an enjoyable second look!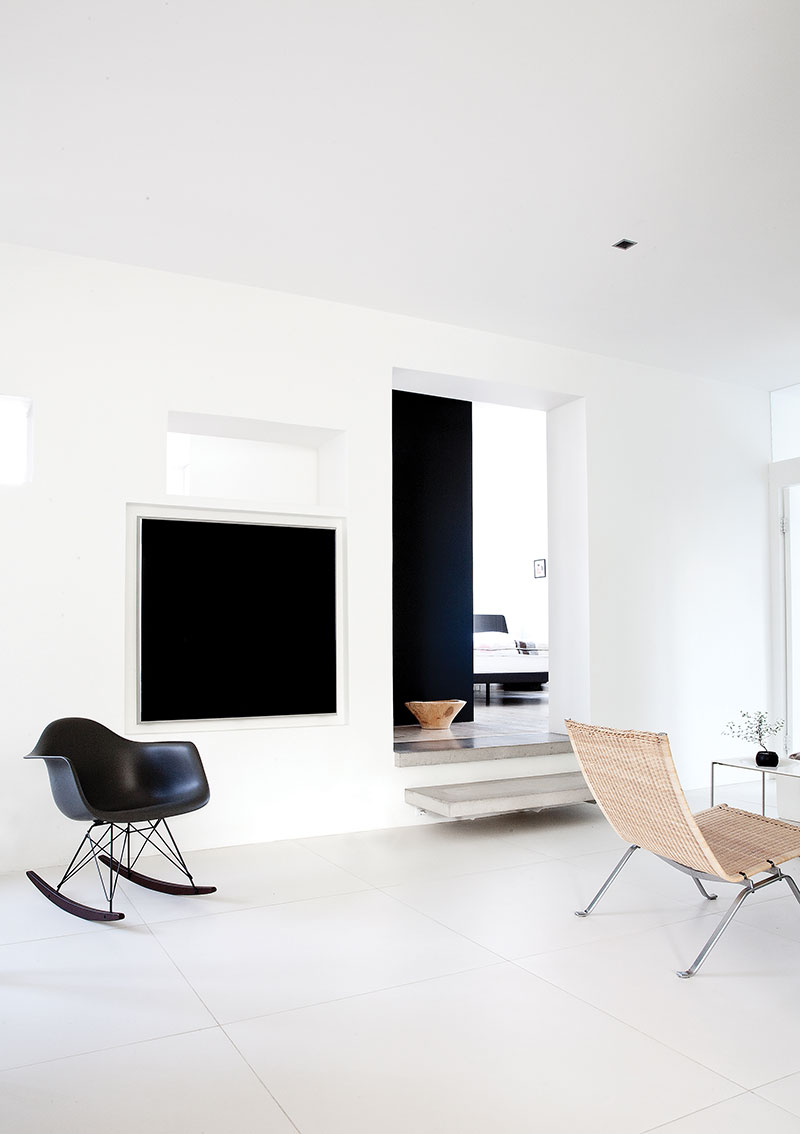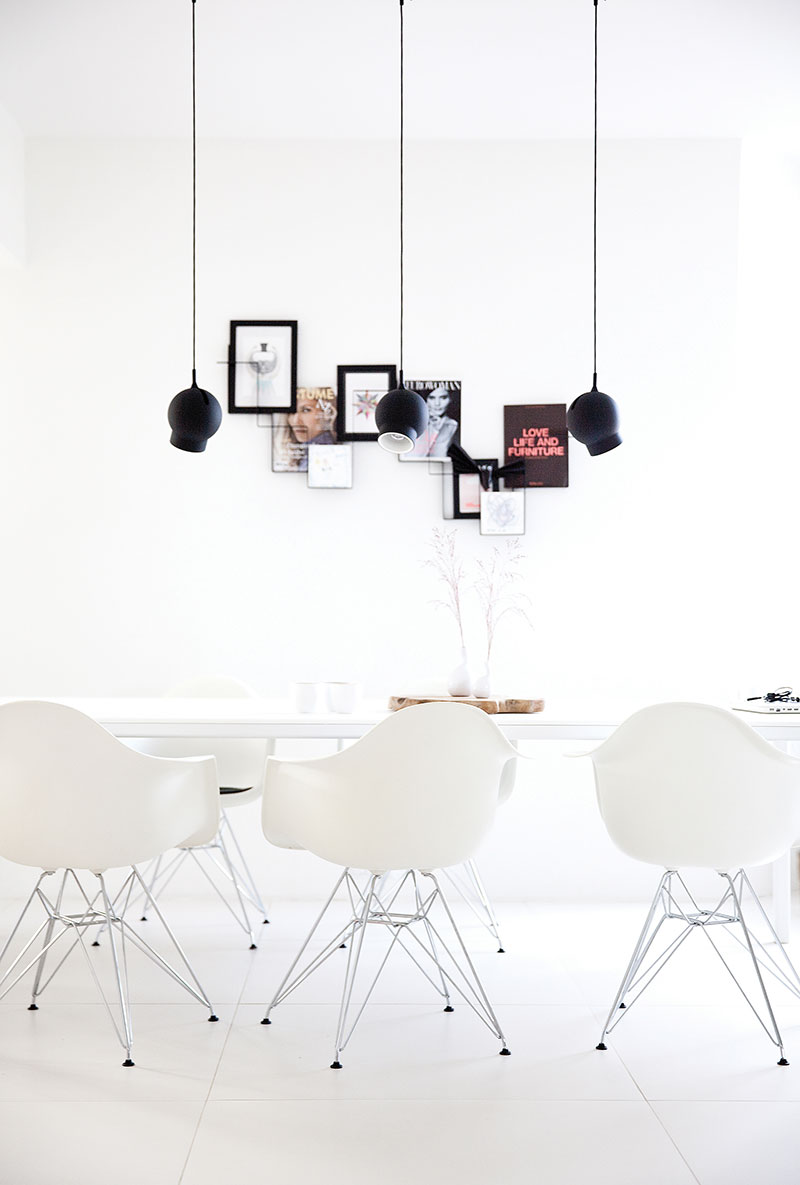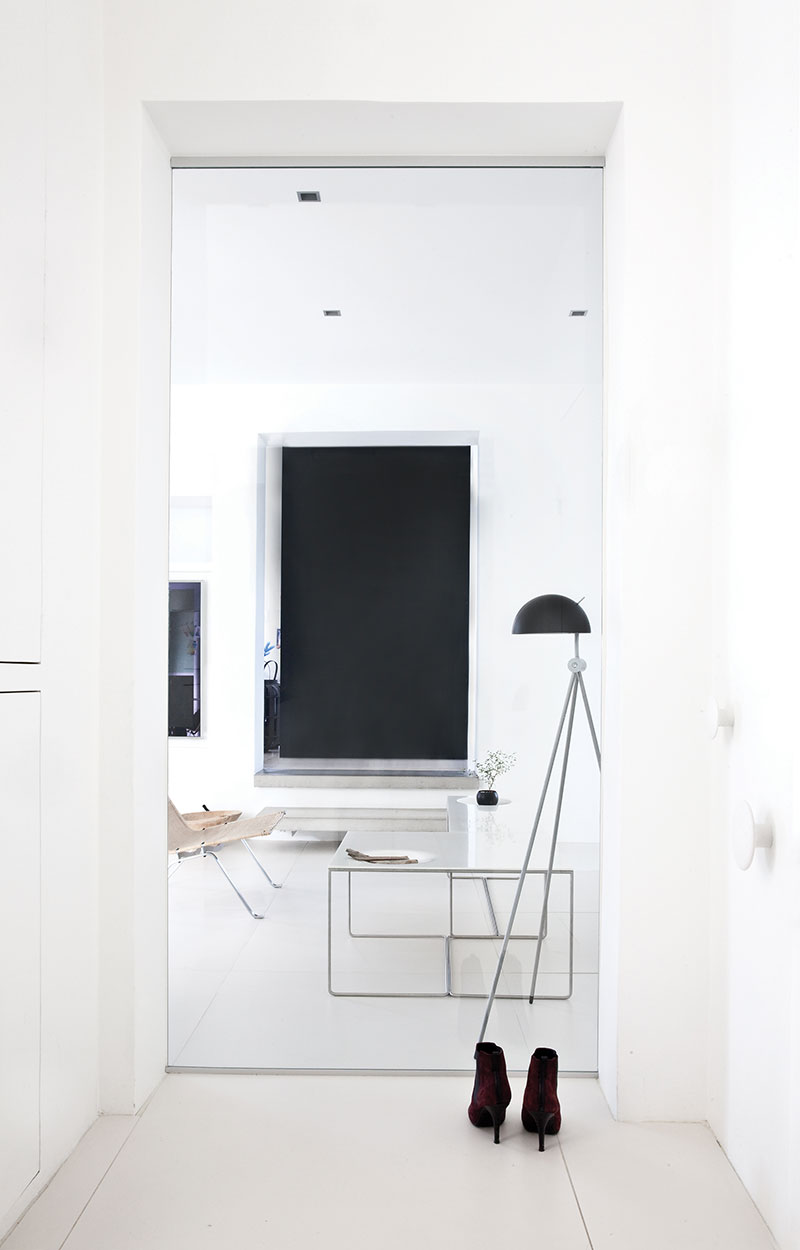 Architects: Norm Architects
Photography: Norm Architects