The Fremantle House is a home of many colors, shapes, and stylish elements sure to set your interior design fire ablaze! Starting with the master bedroom drenched in a sea of dark walnut wood flooring, and a headboard and nightstands that are nearly a perfect match. This wood-centric space has a subdued 70s flair to it, while still offering a fresh modern appeal with grey tones throughout.
The hallway boasts of an archway reminiscent also of a 70s era, with clean wooden lines, a rich 4-drawer entrance table, and a beautiful stained glass door.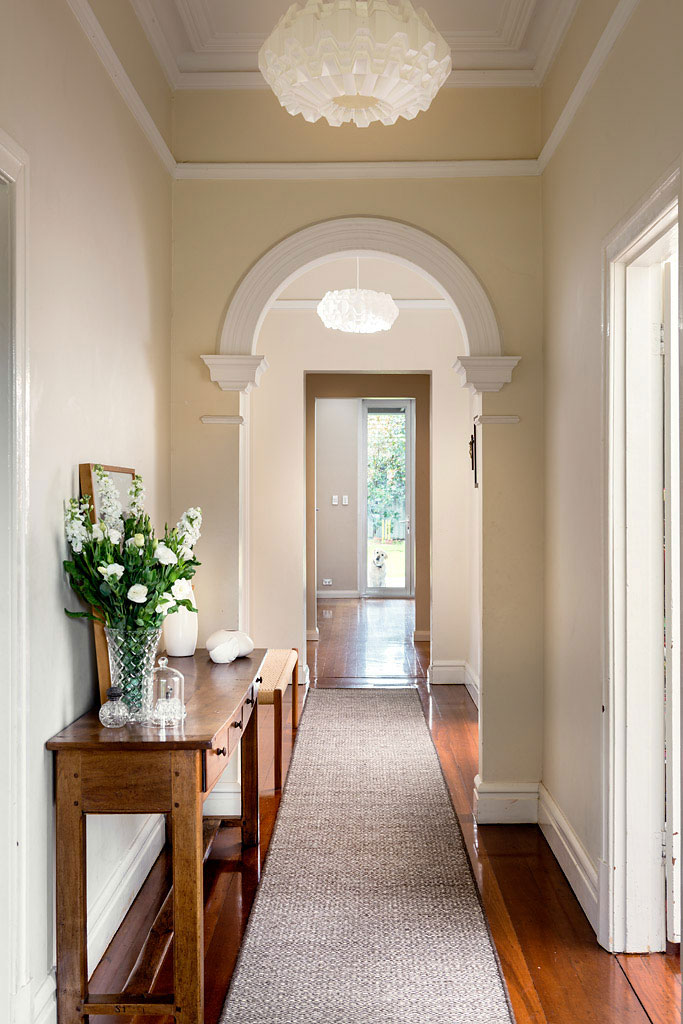 A simple and comfortable living room looks like an ideal spot to relax, with a beige couch and matching carpet set against a multi-coloured throw rug – lighting up the room with a hippy-meets-Mexican appeal.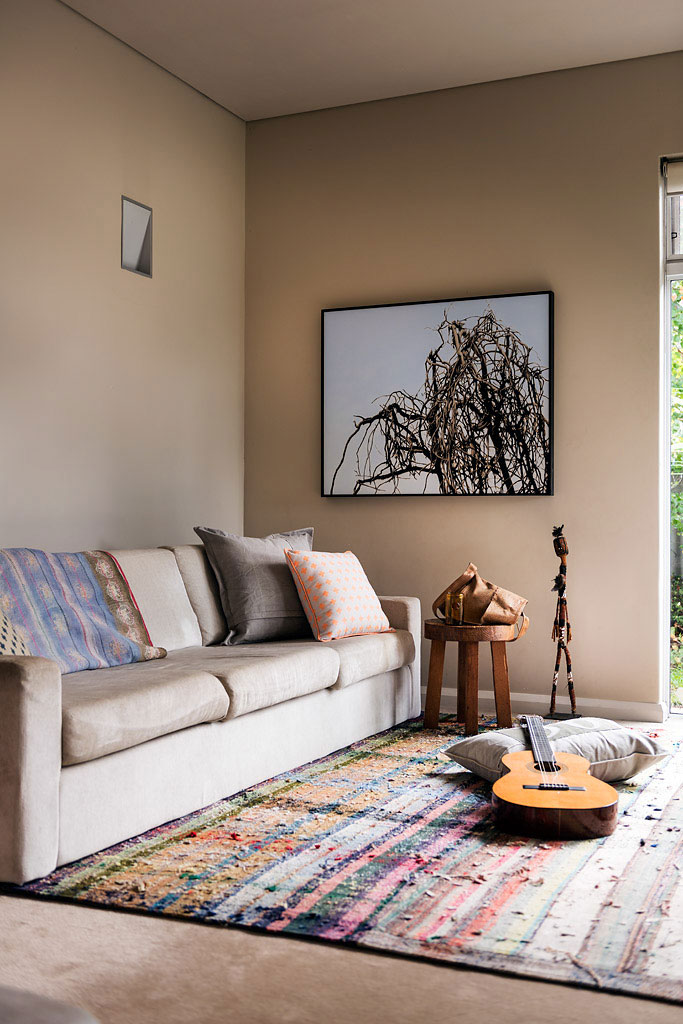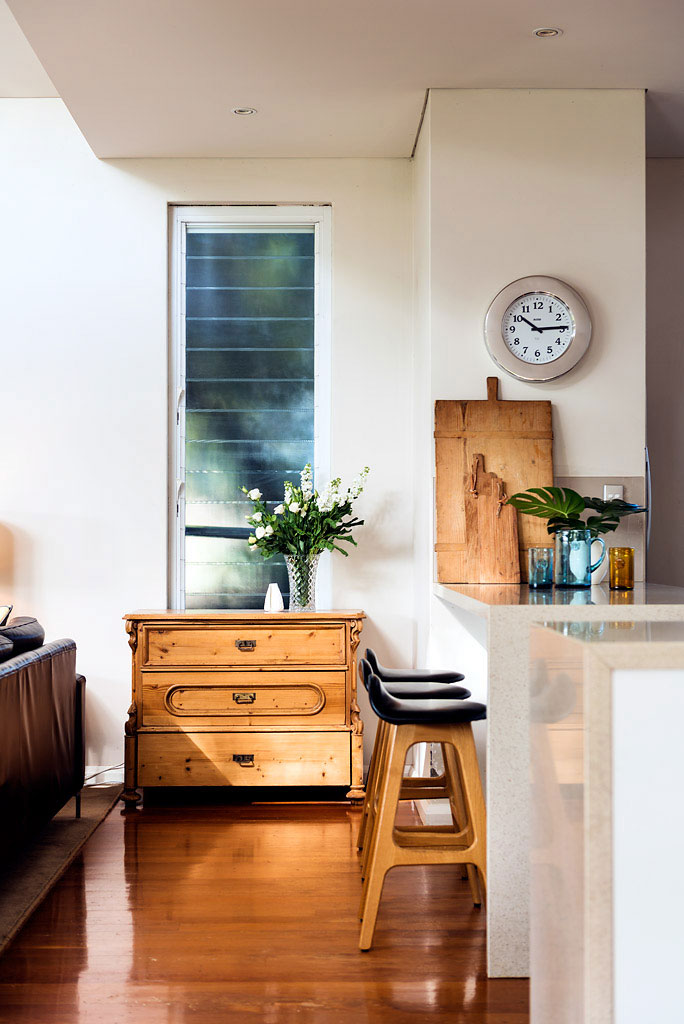 French doors lead from the living room to the kitchen, where a heavy wood kitchen table is perched regally beneath a brightly painted blue portrait of sorts. While a family room sits quietly in this space also; comprised of dark leather seating in view of what looks to be a pretty amazing outdoor swimming pool.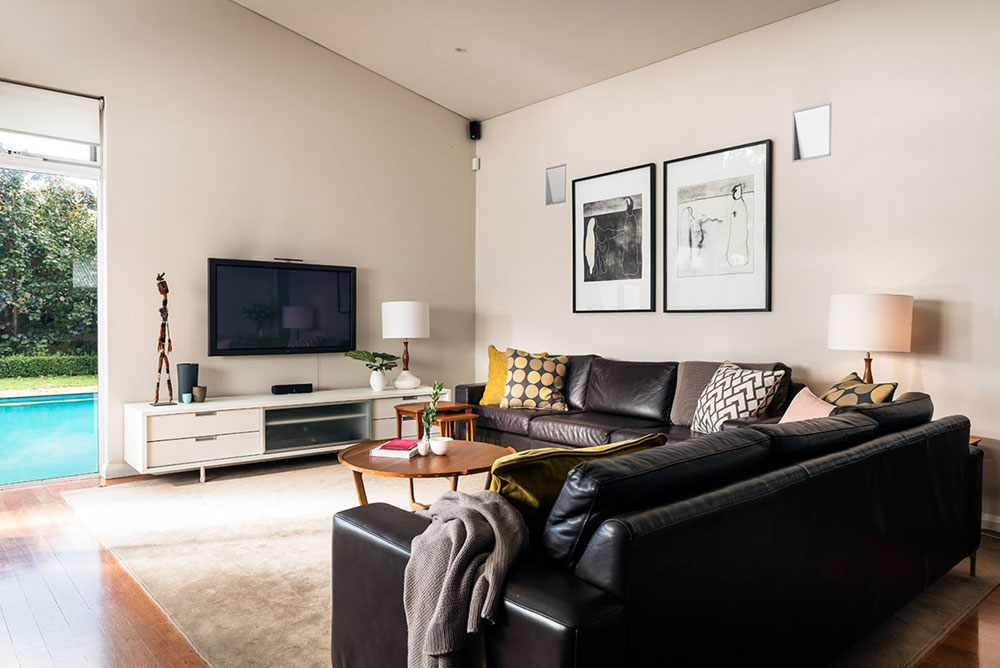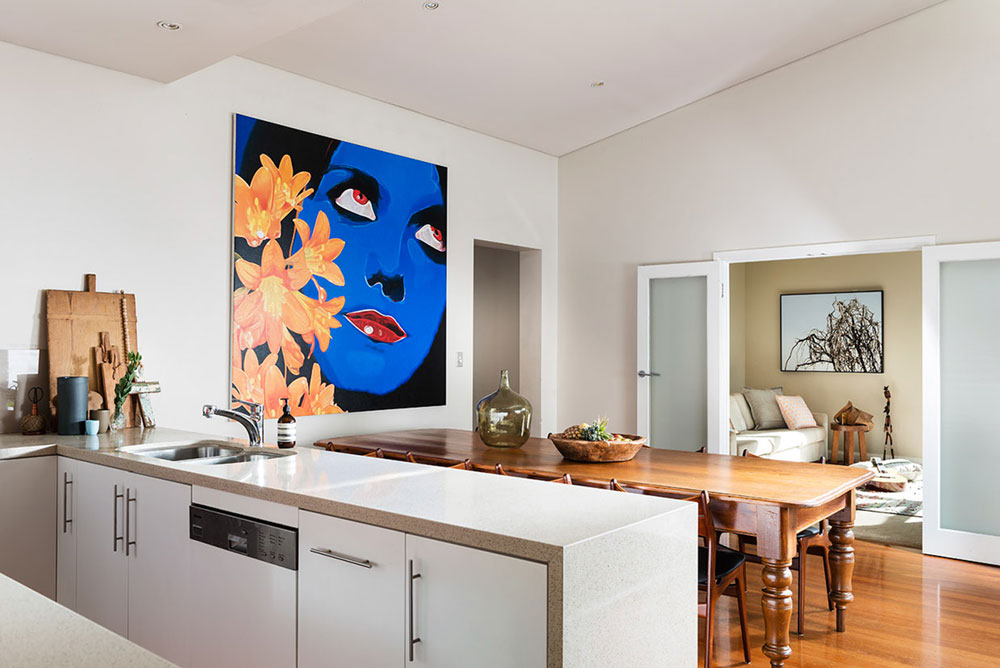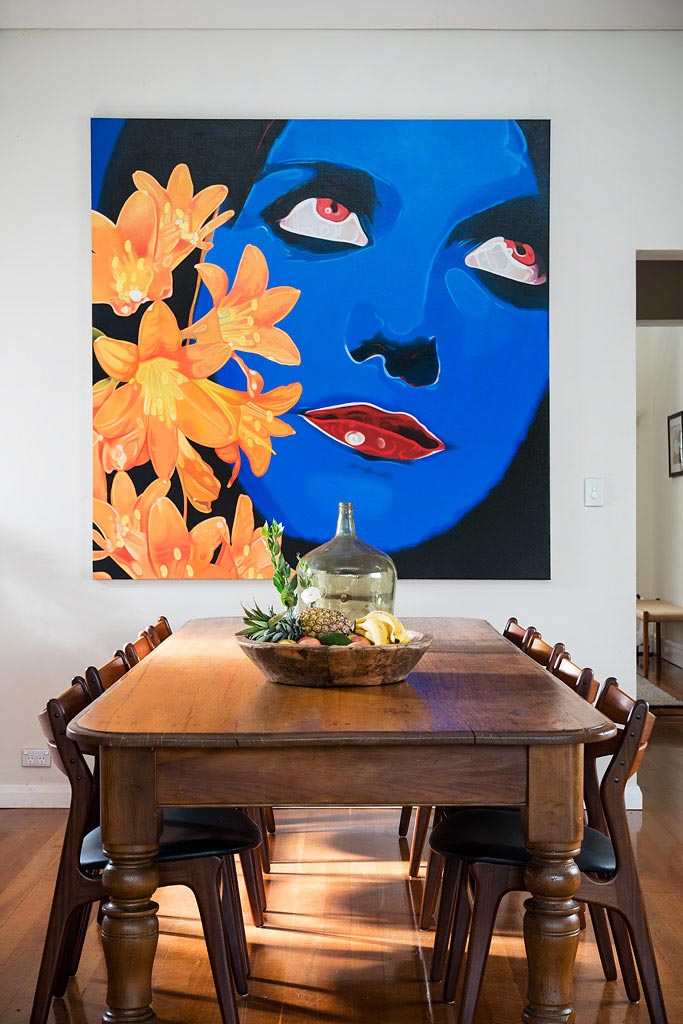 This home is a combination of everything that was great with 1970's interior design, and has seamlessly brought modern elements to each room – delivering a final product of "groovy chic"!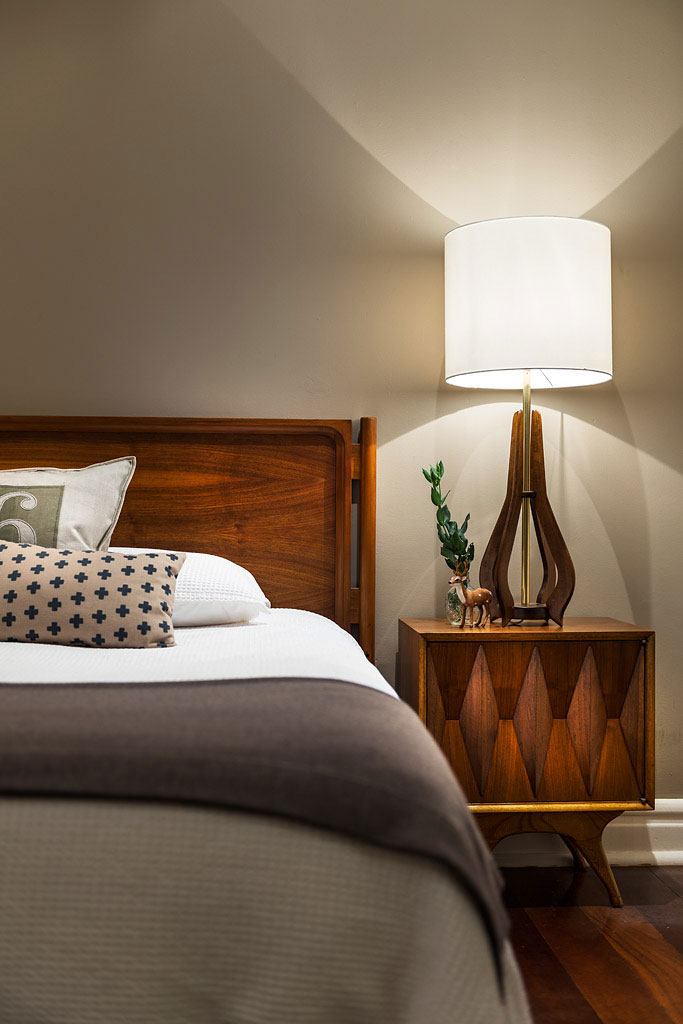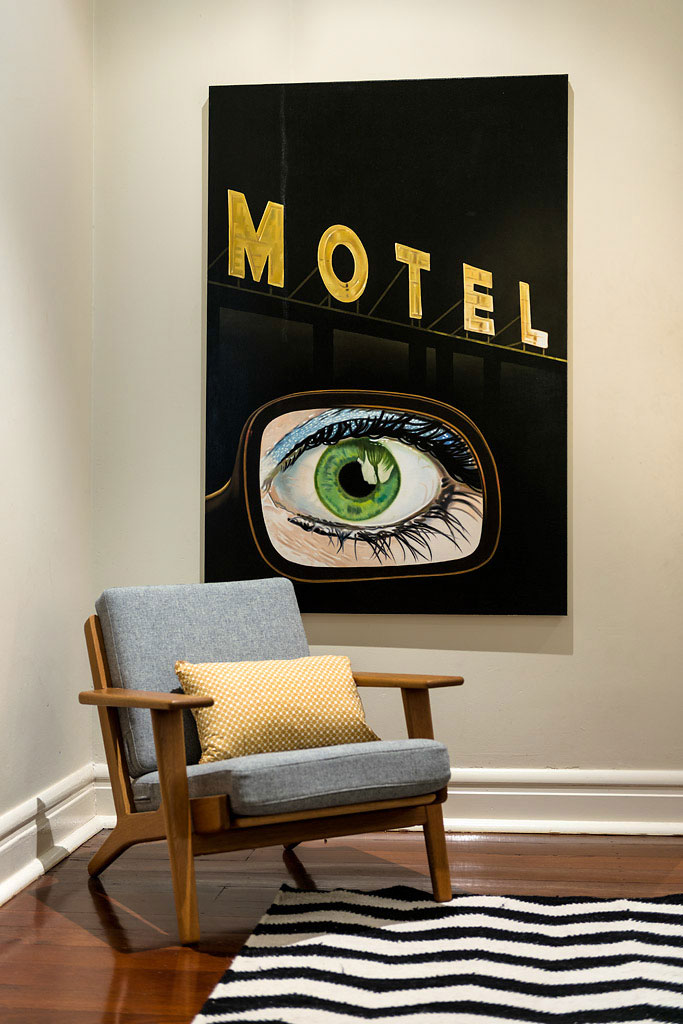 Architects: Lisa Ewart
Photography courtesy of Lisa Ewart