If ever you had a hankerin' to call a house home, this house is as homey as they come! This beautiful second century space rings in at nearly 690 square feet, but despite the small space – this Scandinavian inspired one bedroom apartment is brimming with beauty.
As a turn-of-the-century original, this apartment is located just off the main Nordhemsgatan roadway within the walls of gorgeous Göteborg, Sweden, and is one of many apartments in the area that appear fairly common for the exterior – but the interior tells a different story.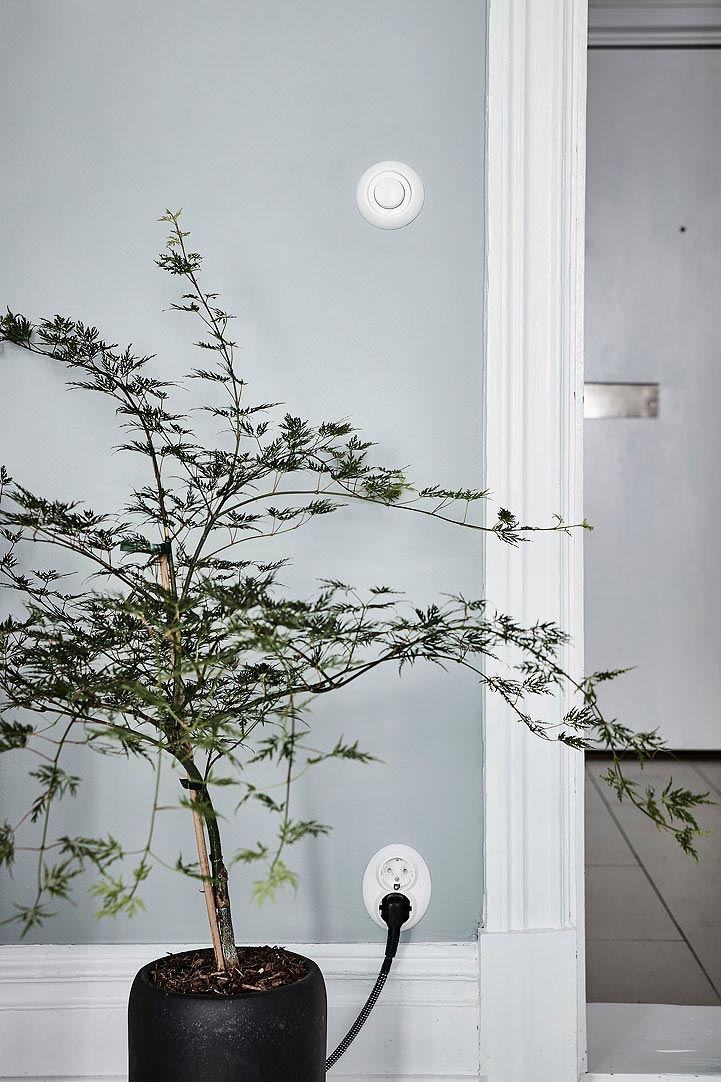 With a south facing balcony and ample windows throughout, it makes for a bright and naturally lit home, and with white painted wood flooring, the shabby chic appeal weighs heavily on the trend setting chic-side.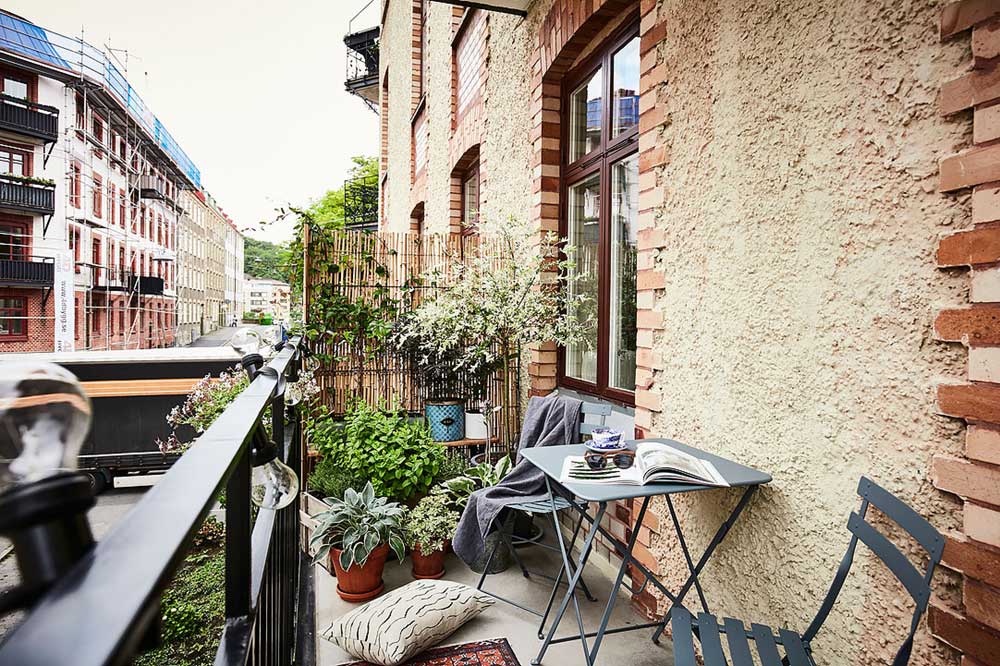 Ceiling medallions and detailed moldings also enhance this home's interior, along with a traditionally regal tube-like fireplace nestled in the corner, which is topped with an ornate crown and is truly a centerpiece that offers added delight to the space.
Monochromatic pictures are laid out in artistic perfection within the living room, and a custom hutch melds fashion and function brilliantly.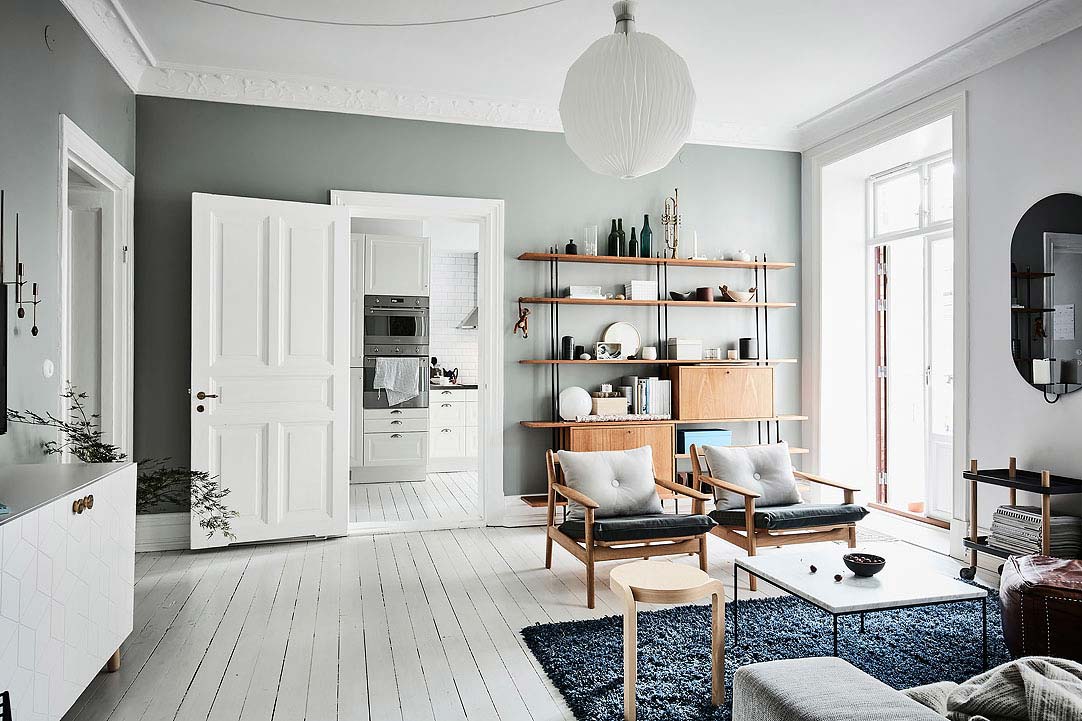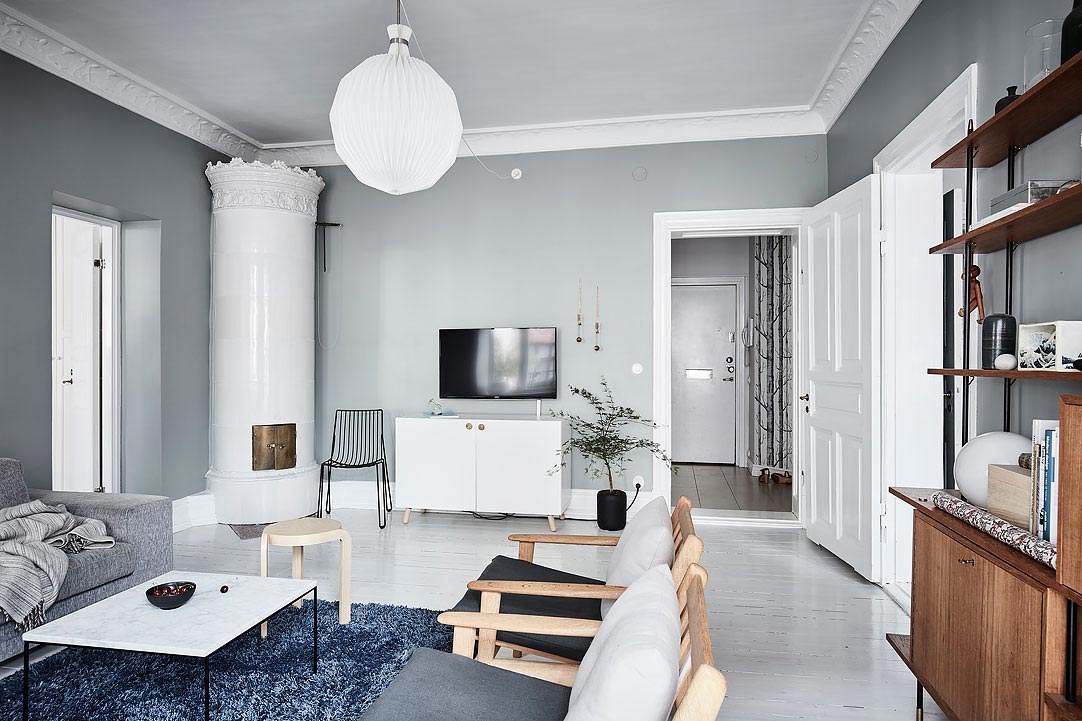 The deep teal wall alongside the dining table gives depth to the cozy kitchen, brightened by a high-gloss white tile backsplash. And this same deep colored wall is carried through into the bedroom, acting as a standalone centerpiece for the room and offsetting the floor to ceiling closet space nicely.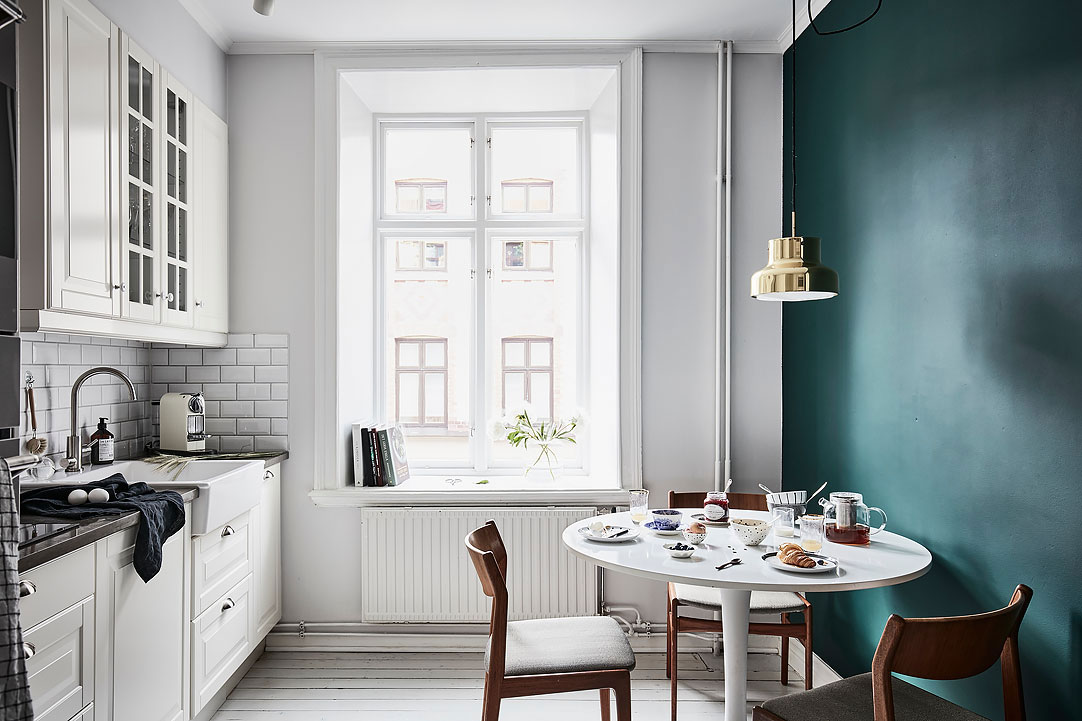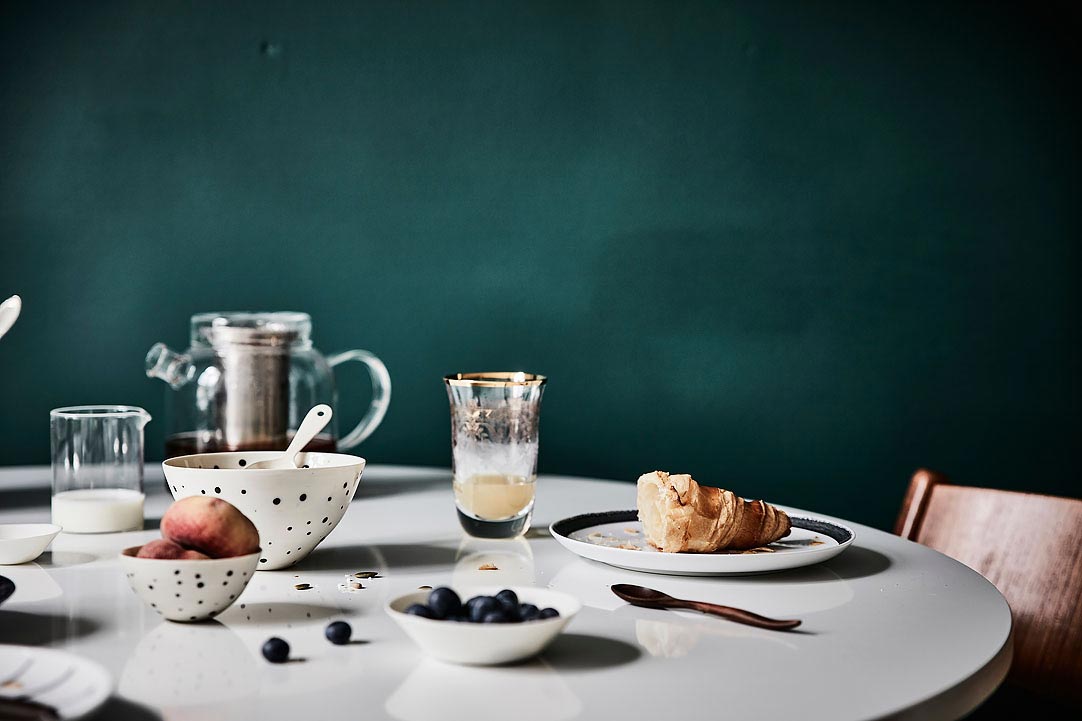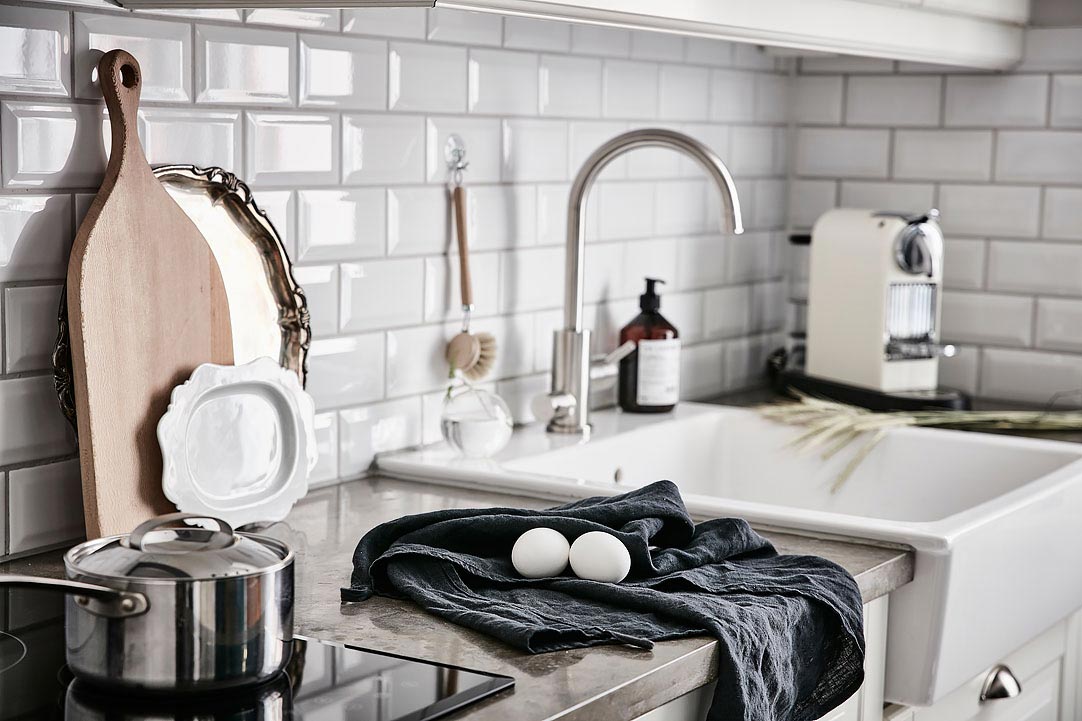 Deep brown wood accents also lend excellent contrast within each room, and the epic outdoor view finishes off this home with that "just right" ease!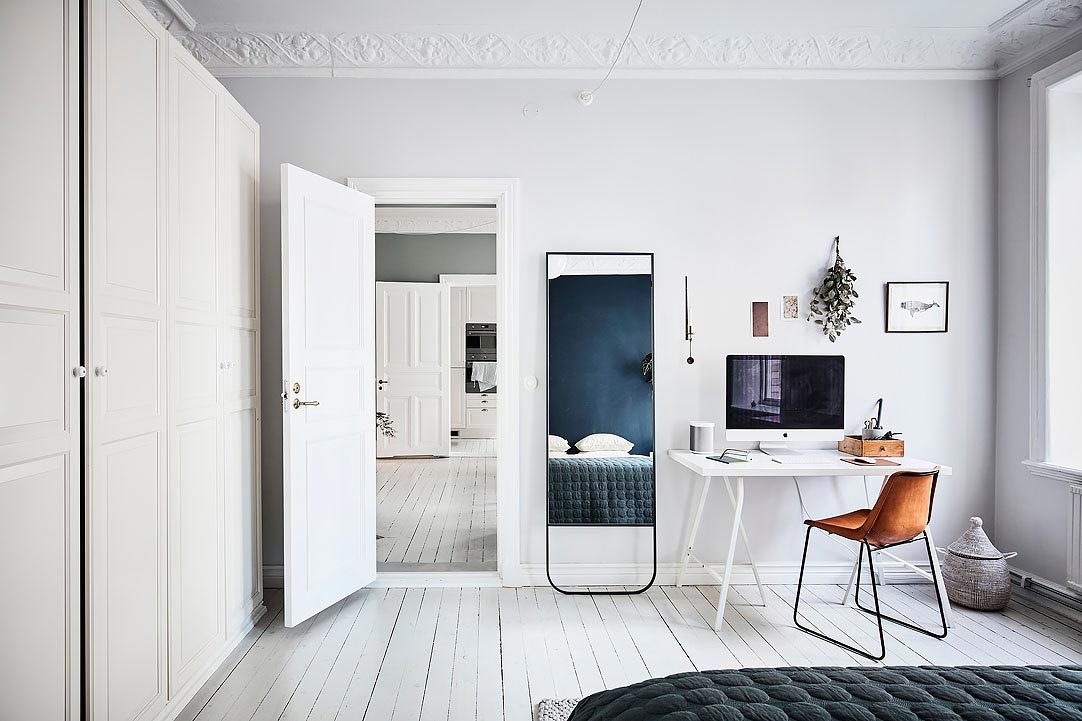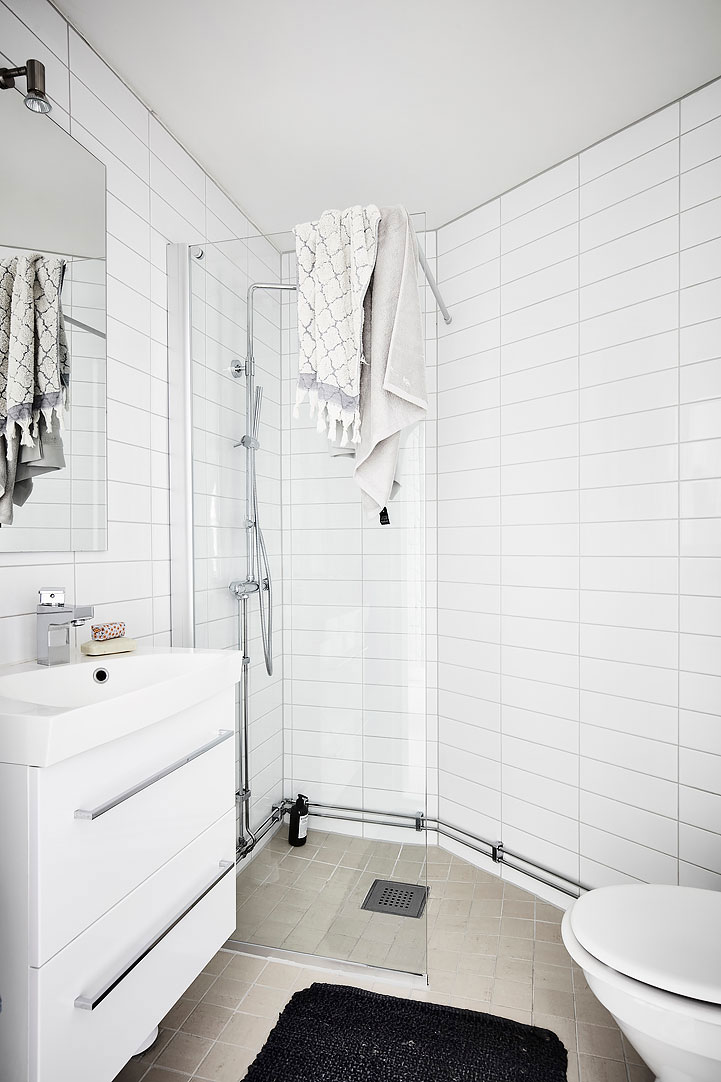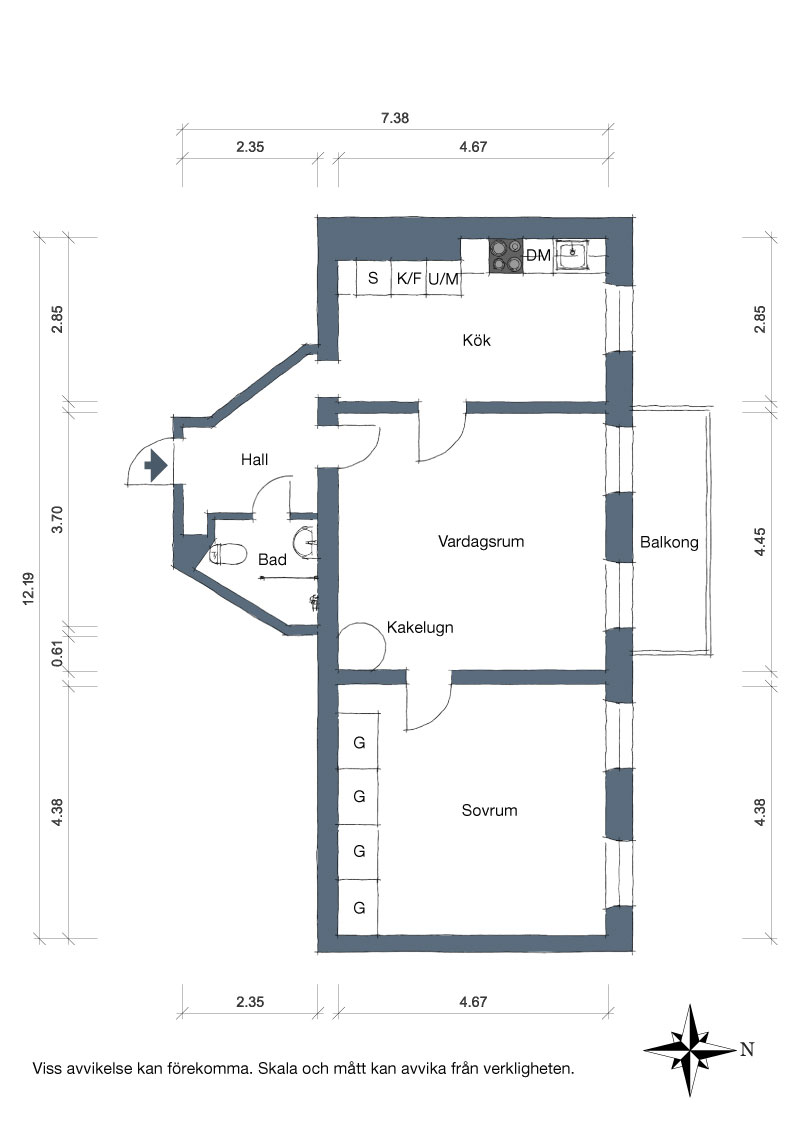 Photography courtesy of Alvhem Brokerage and Interior