Malibu Bungalow is an 1800 sq. ft., 1-acre property mildly remodeled from an original 1957 storybook ranch style space. Built by the original owner, this home offers many memories within the walls erected inside it, and has now been refreshed, by boutique design and architecture firm RA-DA, to build upon those memories for the new owners.
Purchased mid-remodel, the current homeowners are Hermosa Beach lifelong residents who wished to downsize their previous interior space, but expand their outdoor garden arena – all within close proximity to the beach to allow for more privacy in this country setting.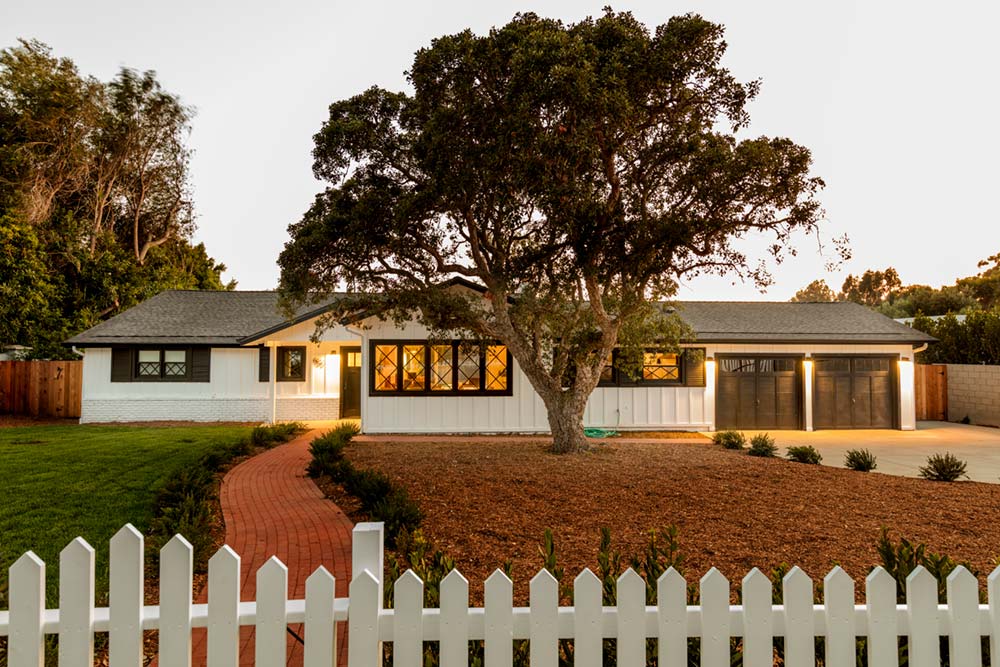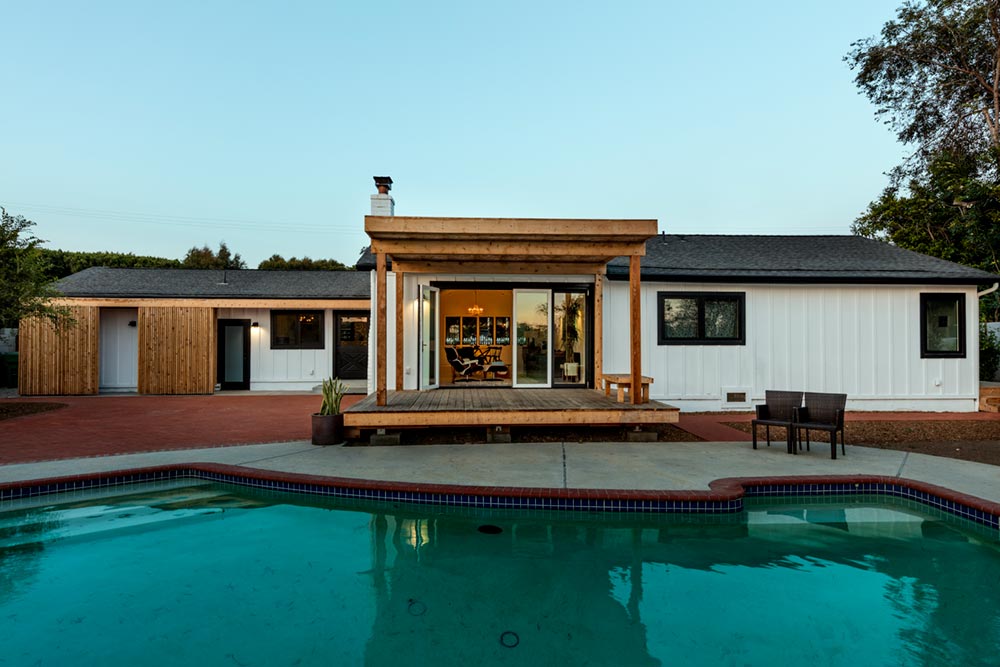 True to country form, the white-walled exterior is framed by ebony windows and doors and an open-framed patio space – reflecting what awaits inside with similar white space, wood framing and wide open rooms.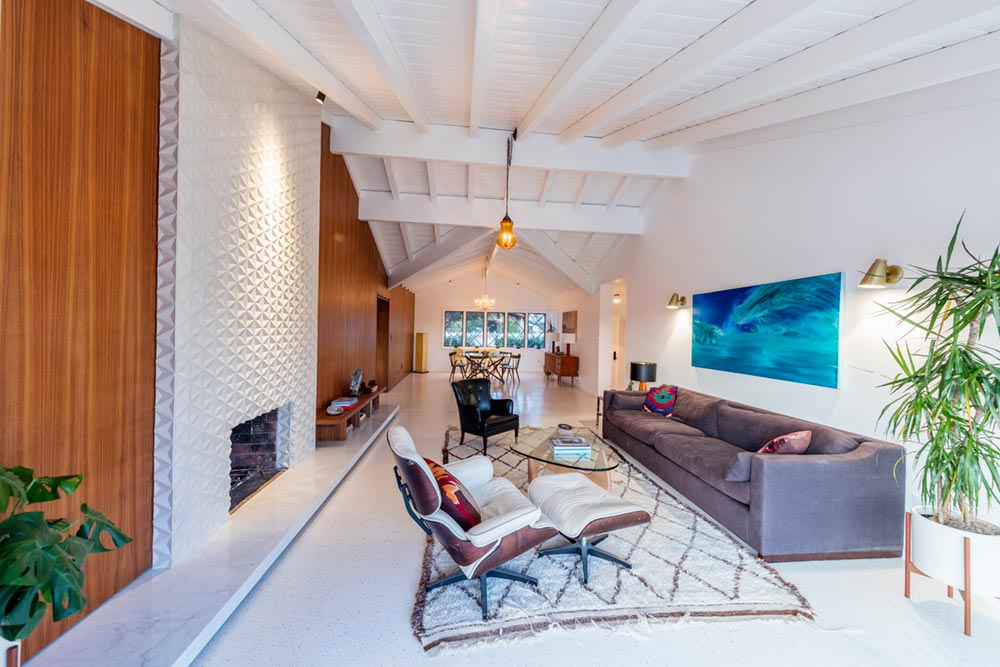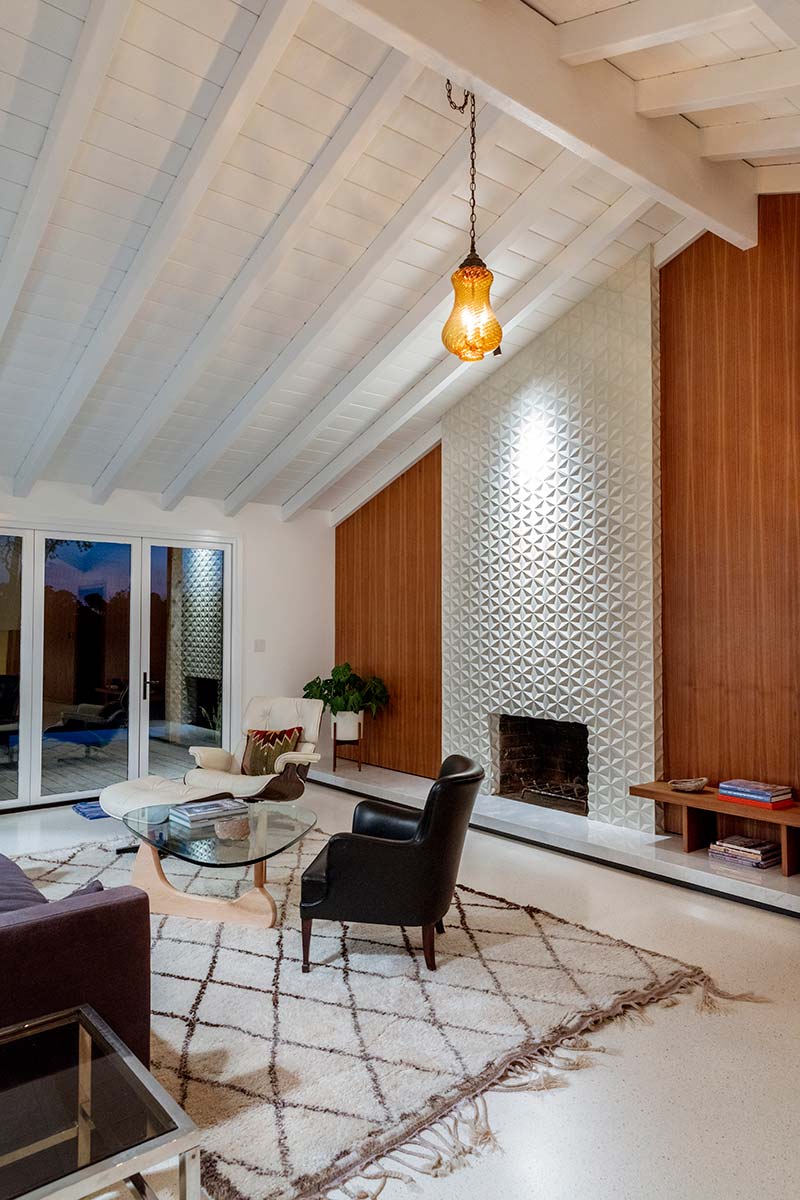 Whether opting for the sophisticated white brick bathroom, or choosing the pink-hued powder-room variety, this home comes equipped with subtle updates without foregoing any original charm.
Maintaining features such as vaulted ceilings with wood beams running throughout the living space in a cloud of white, and a cozy kitchen with wood cabinets and modern stainless steel appliances, this country space has all the comforts of home with the added appeal of great taste!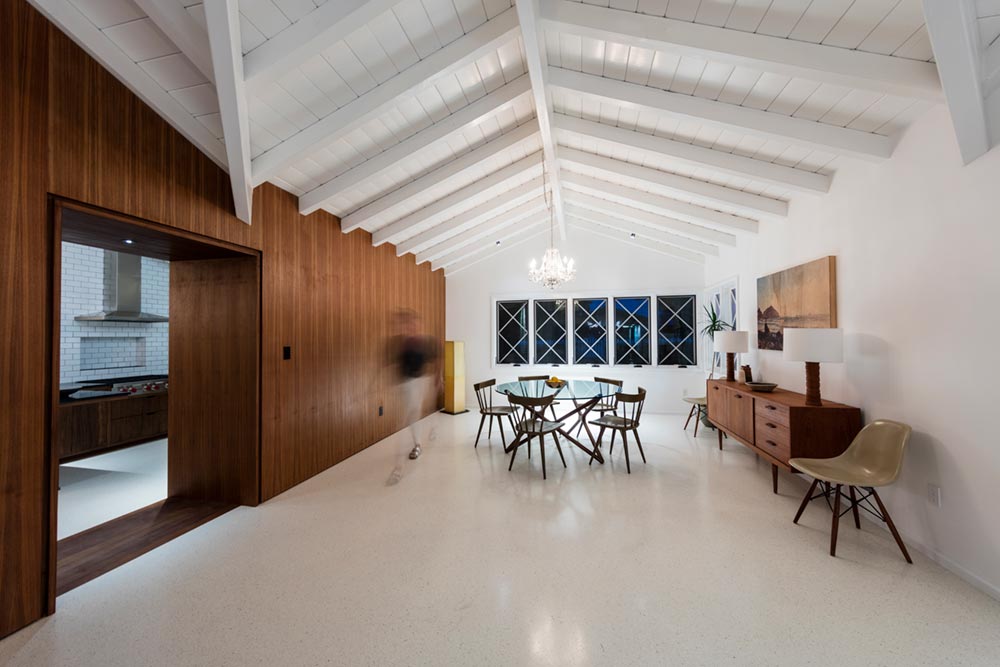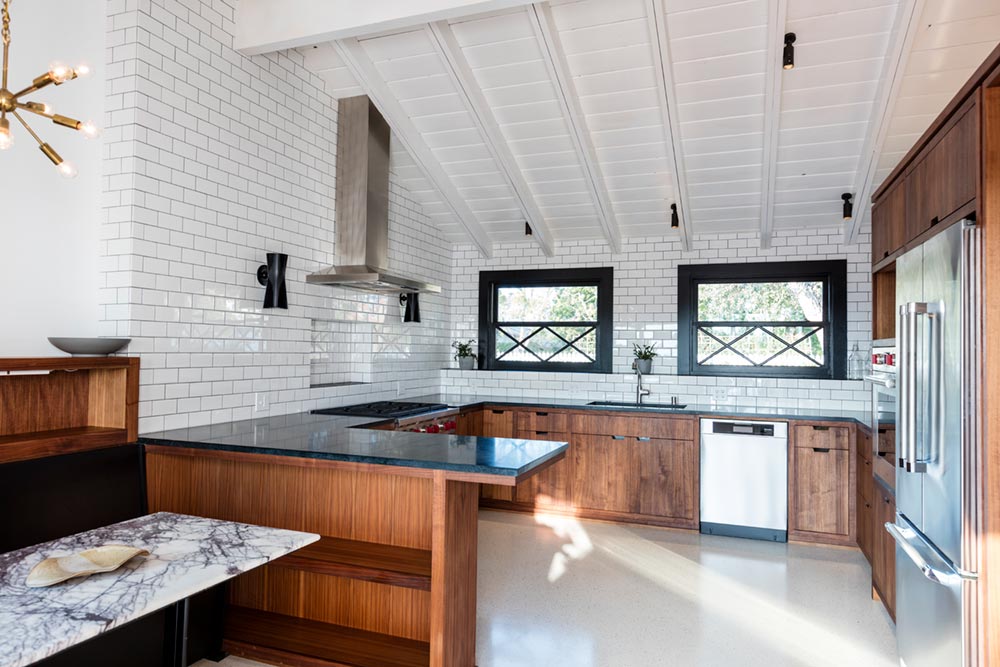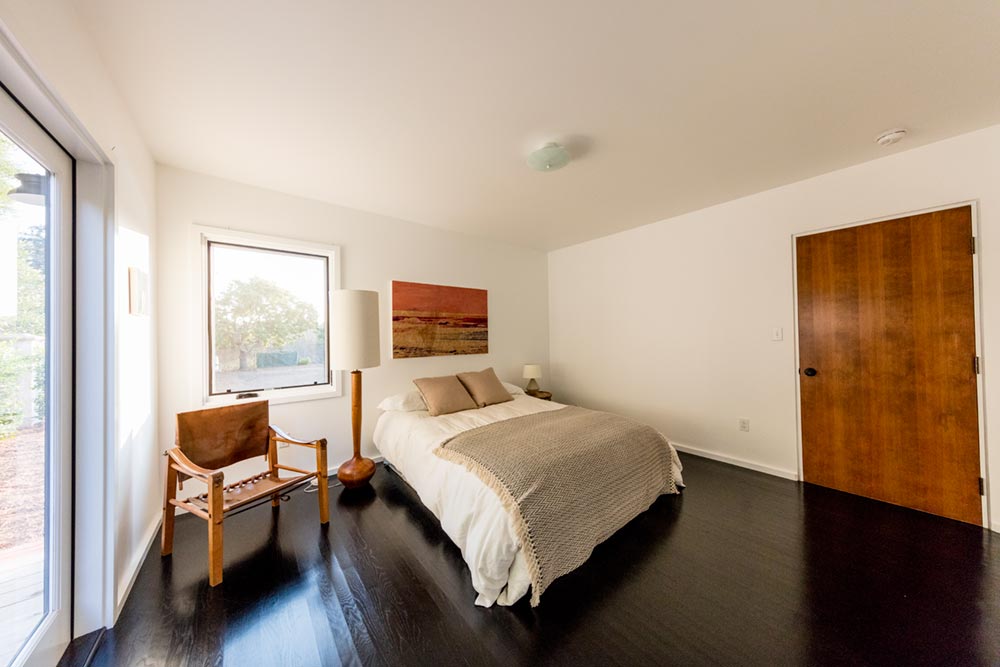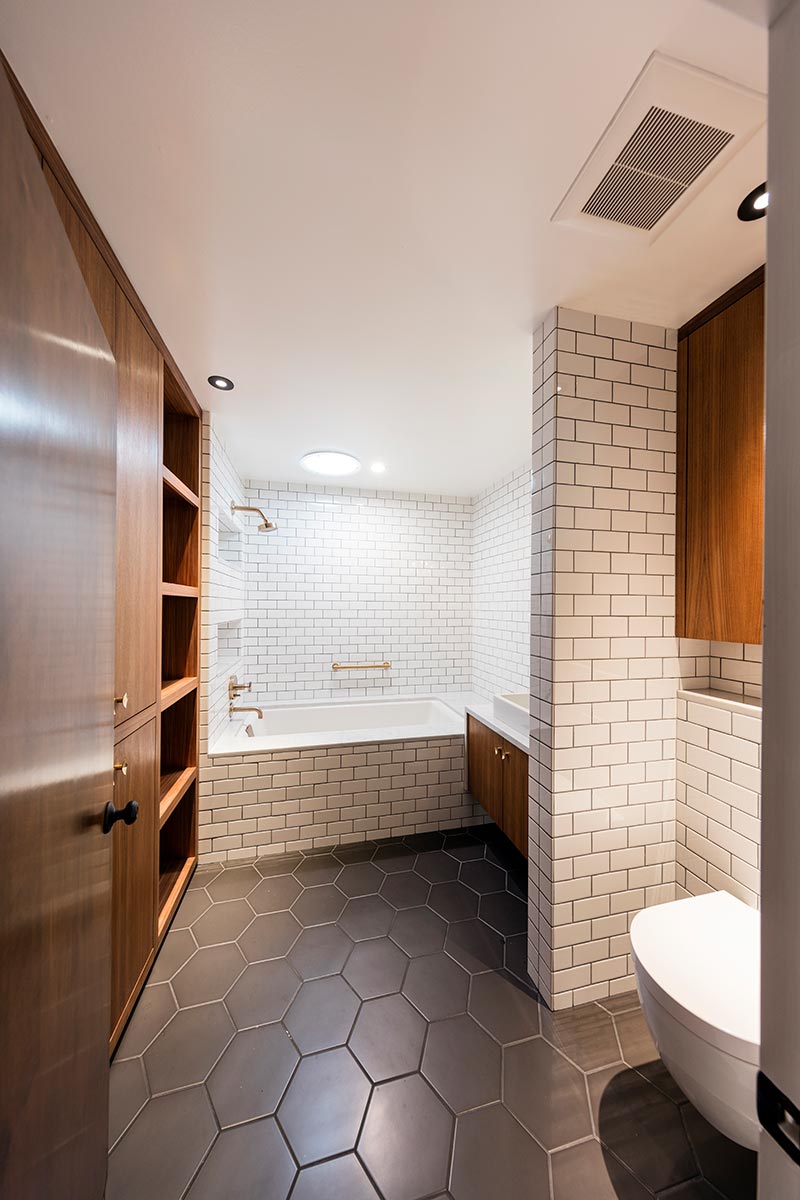 Architects: RA-DA
Photography: Ralf Strathmann