Located in the eastern suburb of Darlinghurt, in the city of Sydney, Australia, architect Brad Swartz took this tiny apartment and truly made it darling! The simple instruction of this redesign was to create a functional apartment for the young couple that dwells there, with an understated luxurious charm, and – of course – an internal laundry unit.
Comprised of a mere 27 square meters in which to roam within this compact apartment, its end-to-end white washed allure creates the backdrop throughout. Starting with the white joinery unit that makes the kitchen cabinetry a flush space-saving reality, these floor-to-ceiling cupboards offer ample storage and opens up the room next to a contrasting sink and countertop flooded in ebony.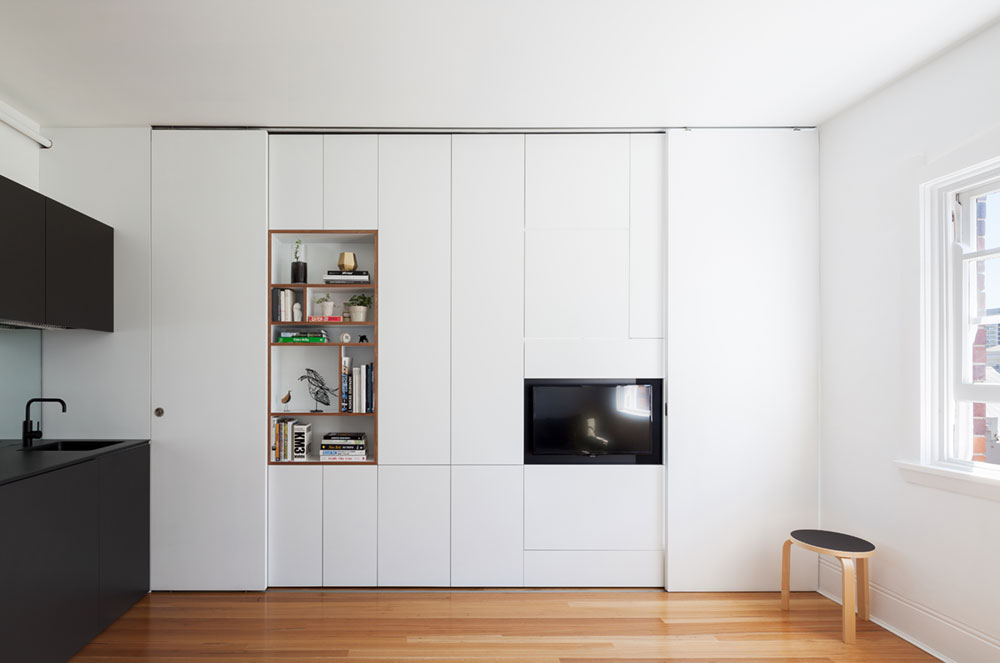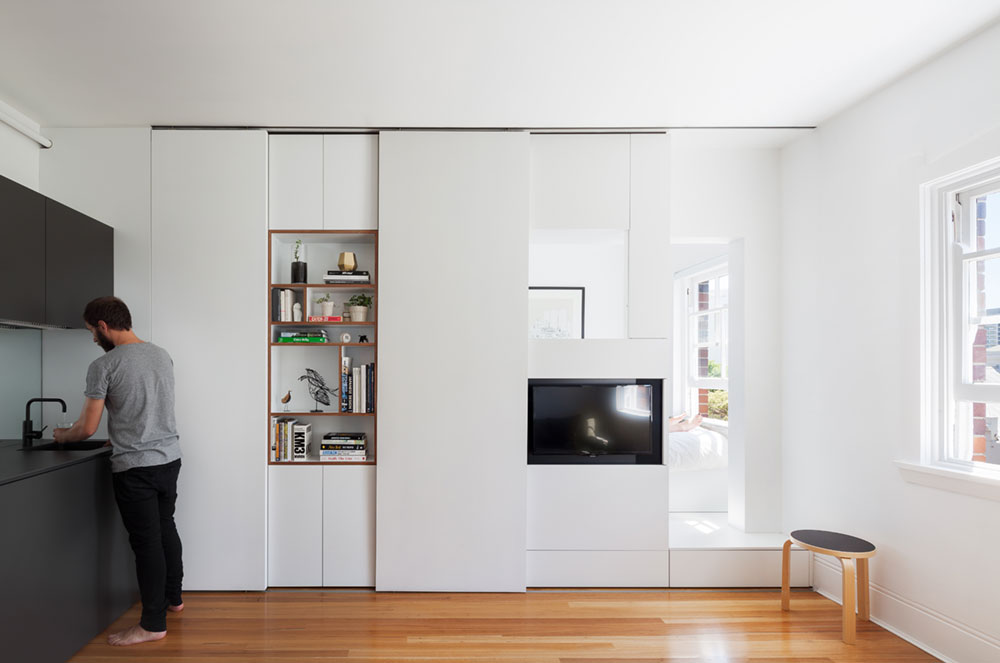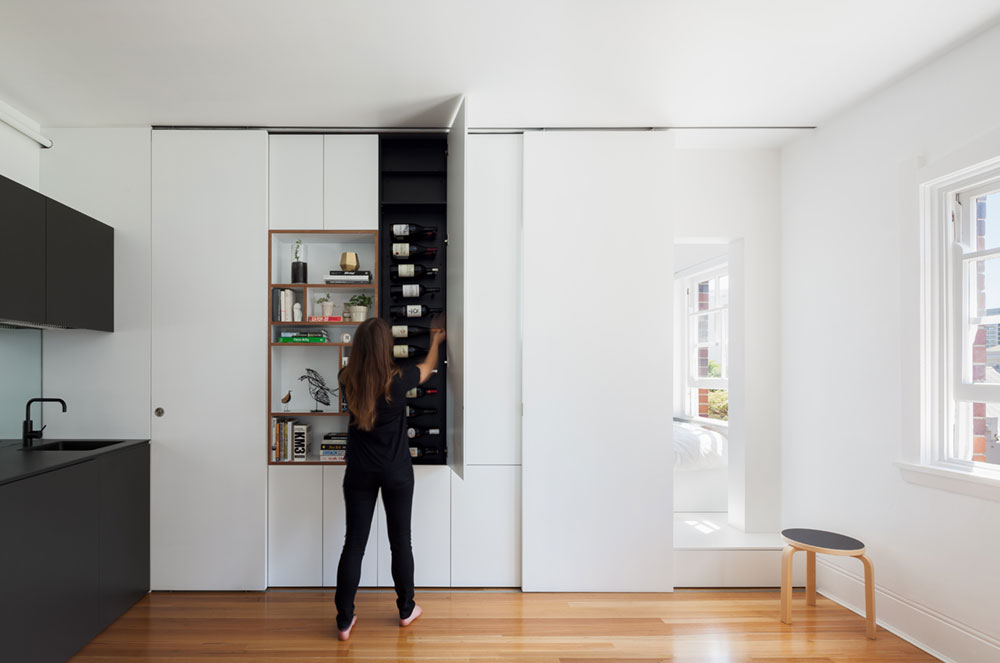 Originally a one-room space, separate rooms were created with an enclosed sleeping area – also drenched in white and set against a large windowpane acting almost like a footboard, along with similar joinery cabinetry for storage at the head of the bed.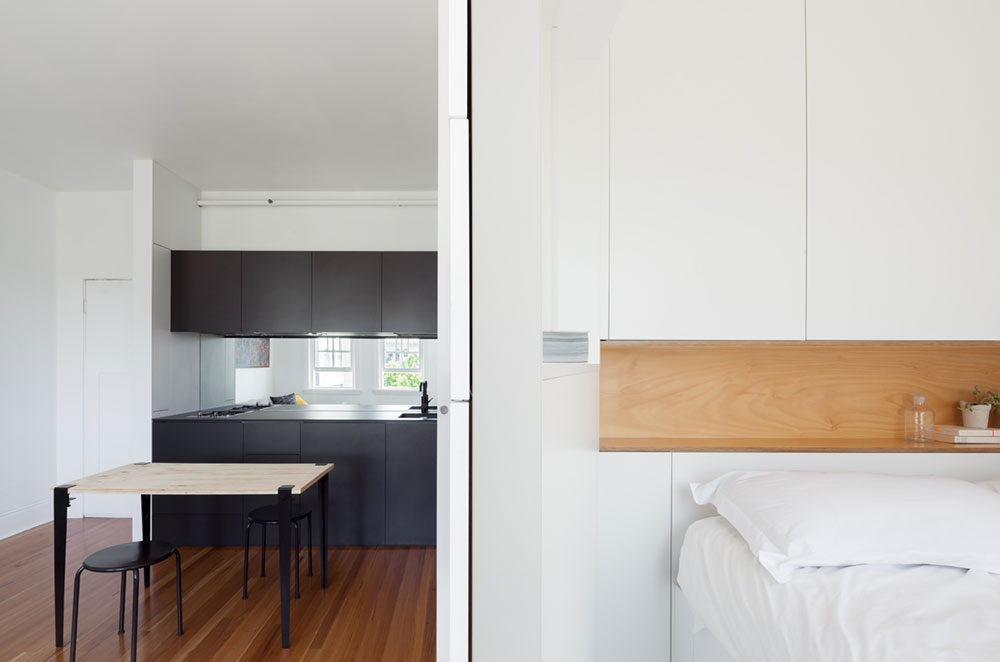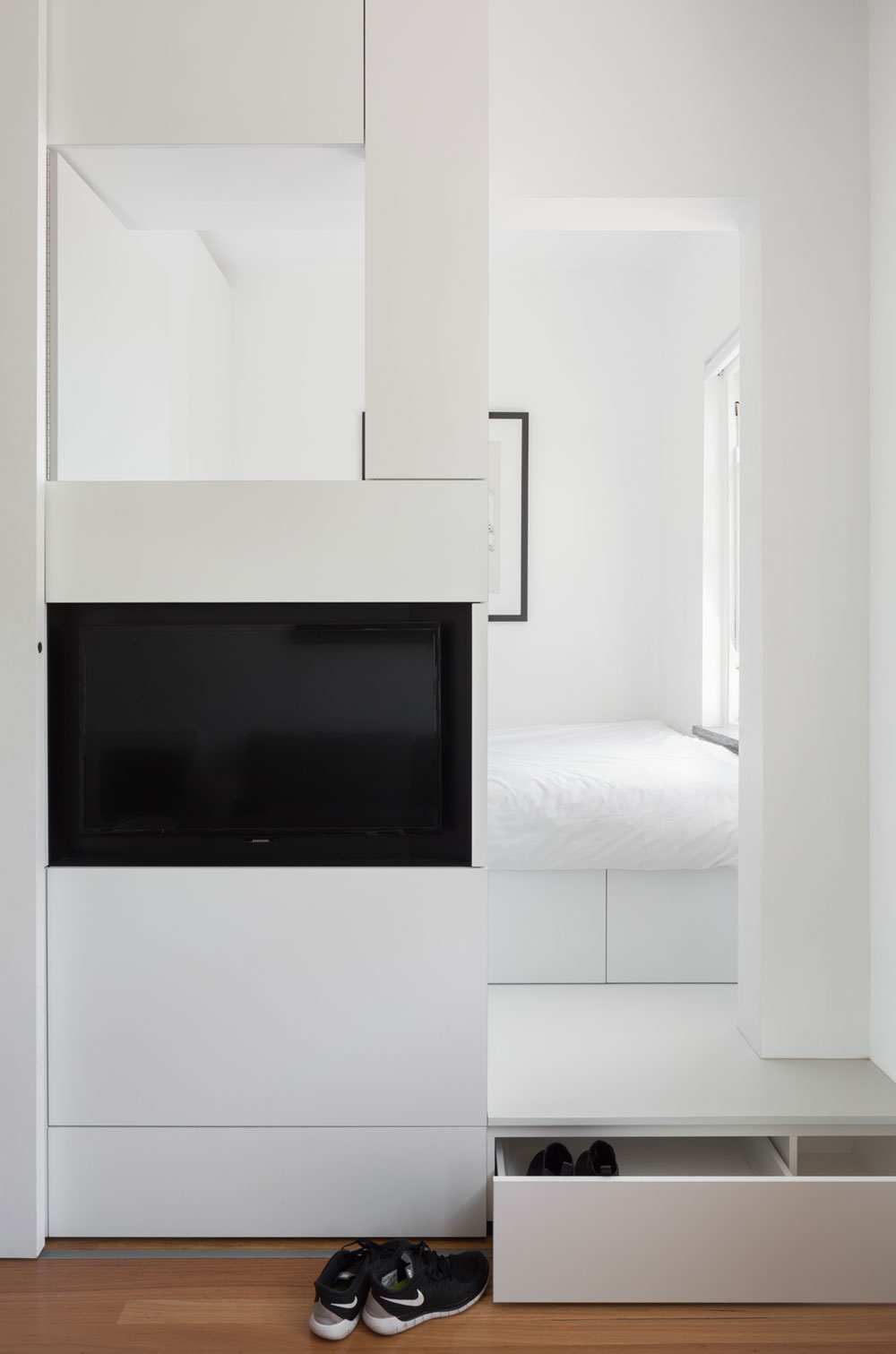 With the simple hue of white carried throughout this home, it truly took this tiny space and turned it into a fluffy and elegant cloud in which to dwell, and the minimalist design was maximized throughout – offering an end result that is simple yet stunning!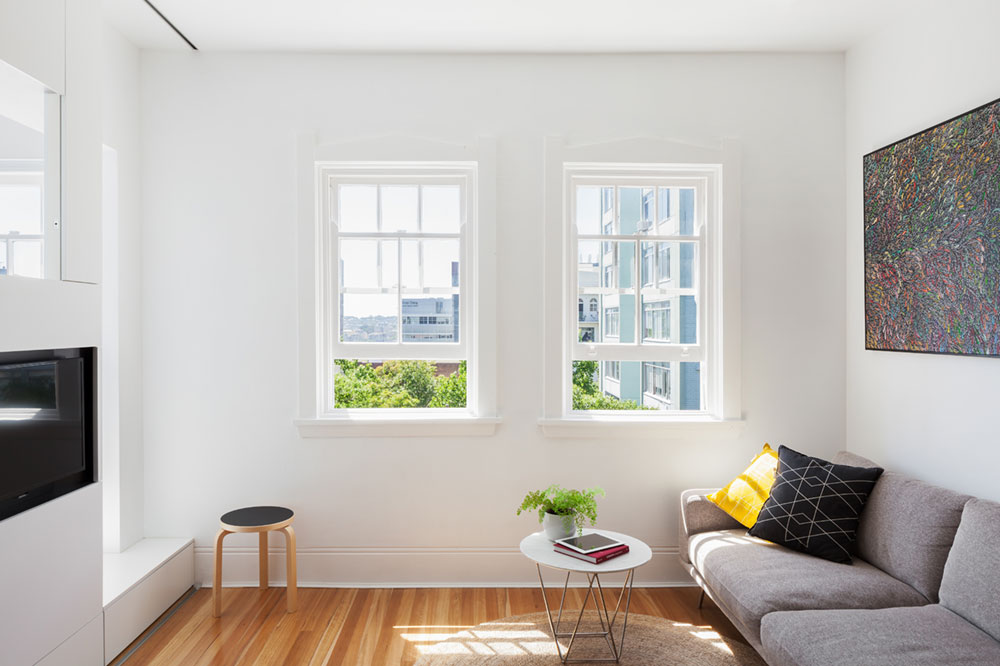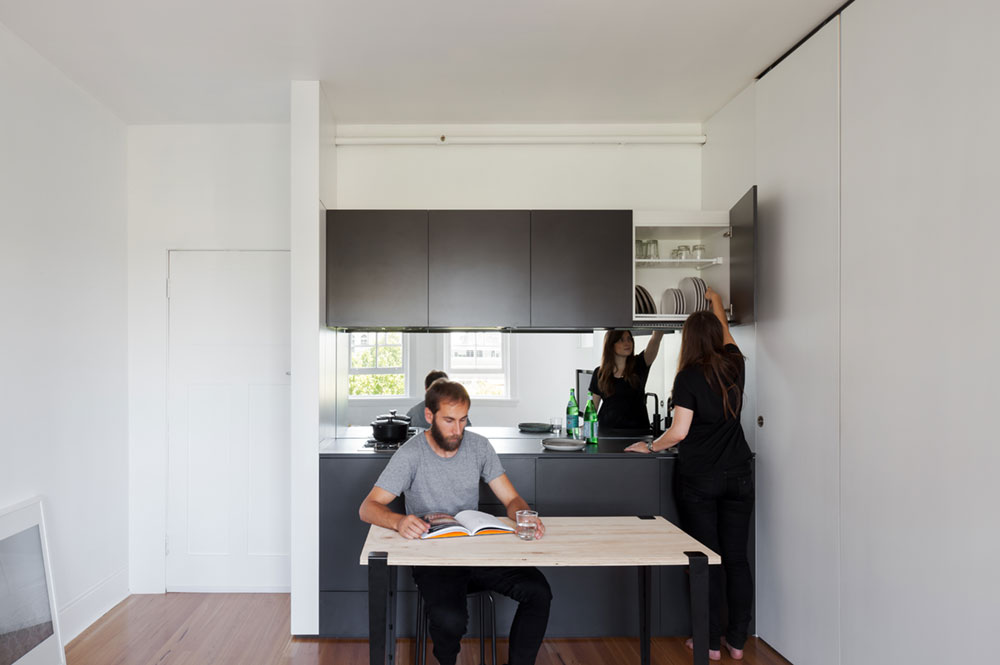 Architects: Brad Swartz Architects
Photography: Katherine Lu