Welcome to Equinoxe Residence, a minimalistic Nordic style home that has been beautifully renovated from a two-dwelling duplex residence – all courtesy of the architectural workings of APPAREIL architecture along with Kim Pariseau and her team.
This Montreal family home has been thoroughly refurbished from ecological materials, delivering ample natural light through spatial windows and a skylight, complimenting the open living environment which meets the needs of it's residents perfectly.
With a great appreciation for a green lifestyle, the owners enjoy the close proximity of public transit for their daily commute, and the large backyard provides an idyllic green space that is the perfect downtime getaway.
Out front you will find an easy breezy facade of the previous duplex this home once was, blending nicely with the neighboring houses. Ample windows and sliding doors were added to the back of the home, giving the kitchen and dining room a bright and "outdoors-in" type of feel to it.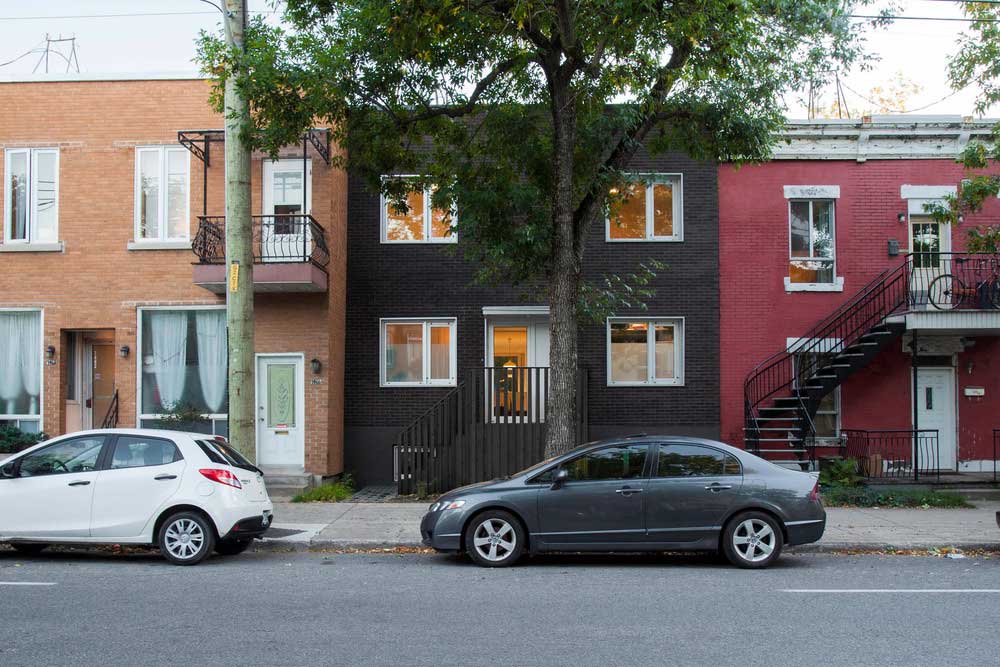 While the living room is sunken down into the home's space by 16 inches, the elongated staircase rises above it as a wooden focal point, seen through the glass handrail leading up to the second floor – with glass partitions also offering wide open spaces and a plethora of natural light.
Top to bottom the Equinoxe Residence is a true airy delight.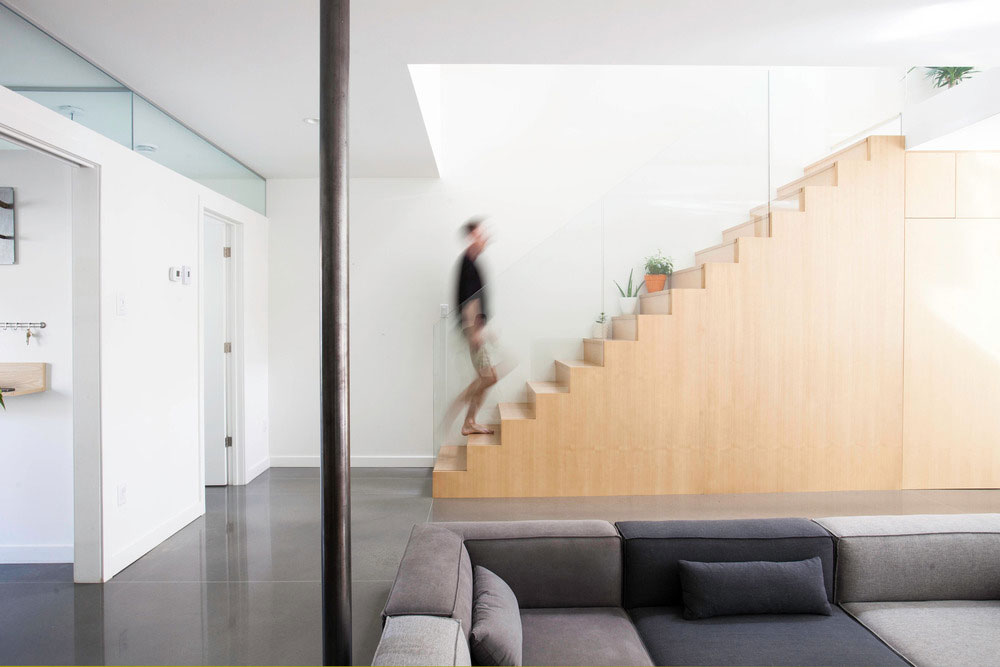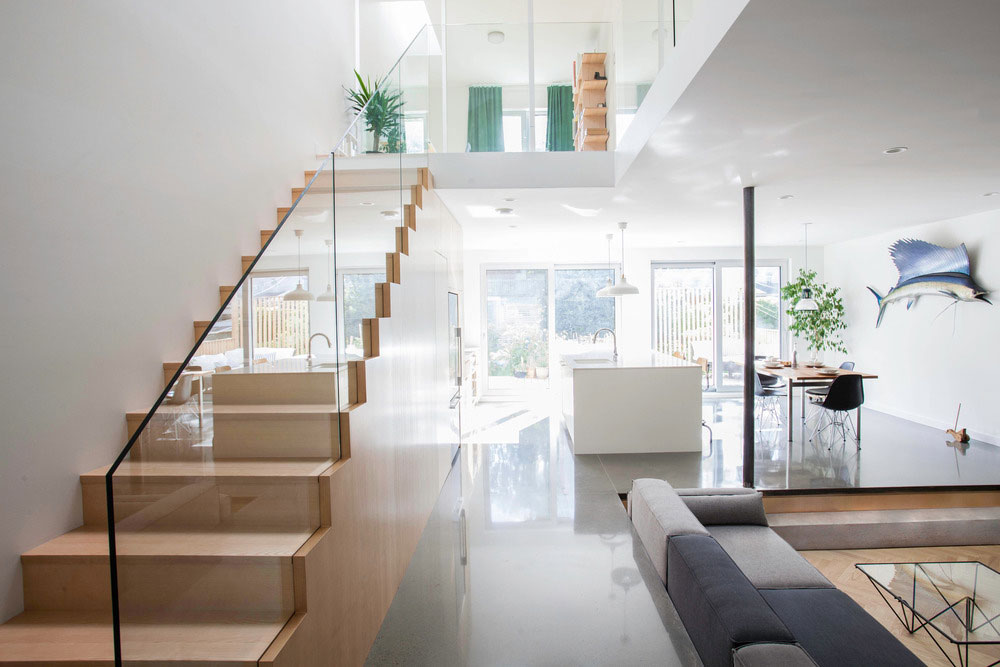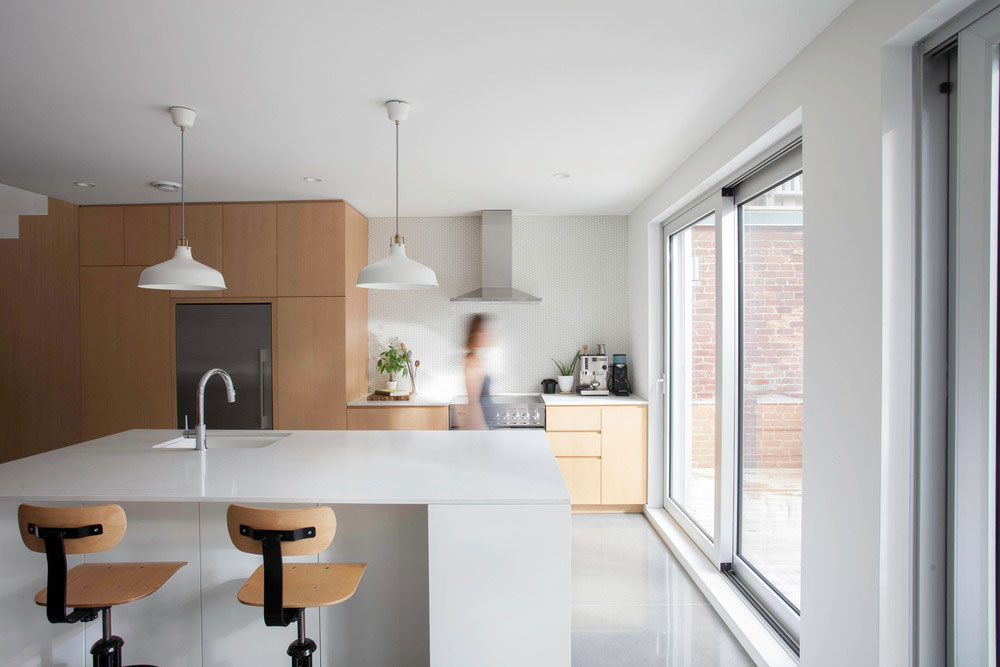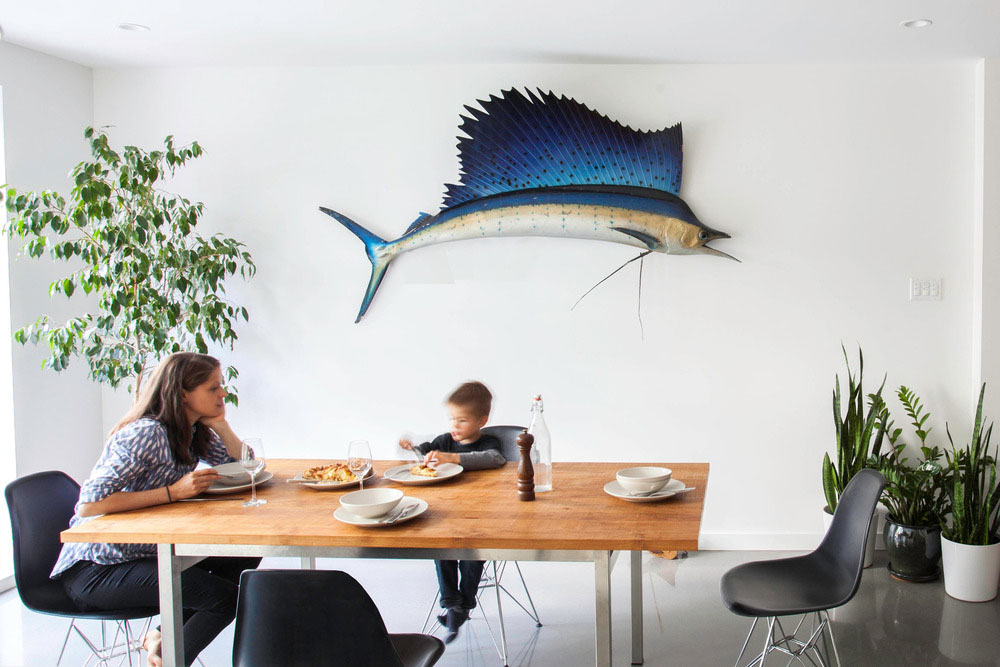 Architects: APPAREIL architecture
Photography: Francis Pelletier