La Casa of Paul & Sigi is fueled by mid-century charm, and balanced by a streamlined display of white oak flooring, ebony built-ins and an island bar, along with a beautifully designed ceiling within the kitchen that delivers depth to this awe-inspiring home.
Set in the Plateau-Mont-Royal neighborhood within Montreal, Canada, and overlooking Lafontaine Park – this once-duplex has been beautifully overturned by MXMA Architecture and Design and transformed into a collage of natural beauty.
Although this home is in the heart of the city, the desire was to bring elements of nature from the neighboring park into the home itself – which has been beautifully executed and fulfilled.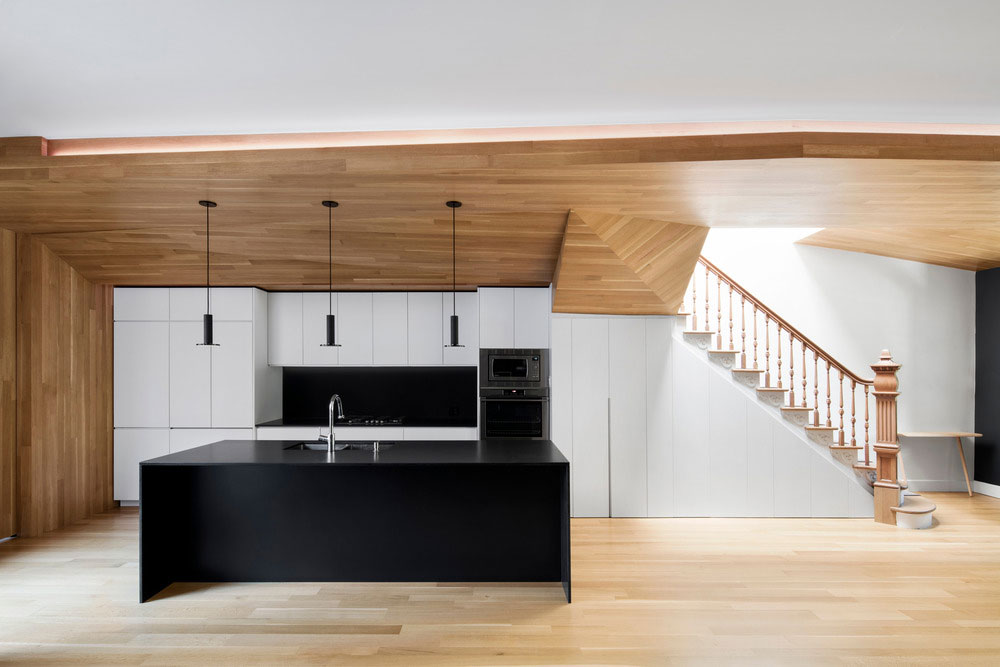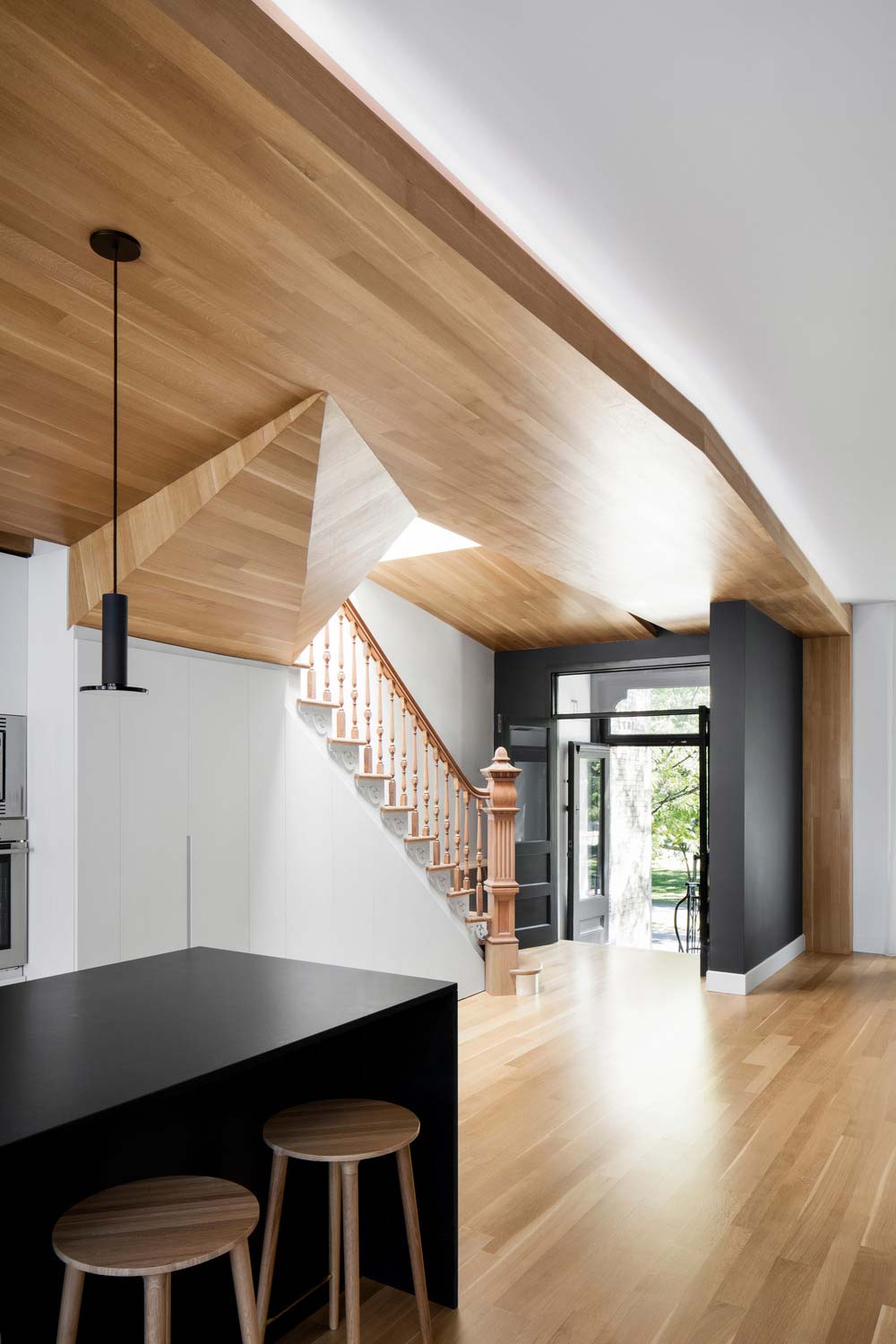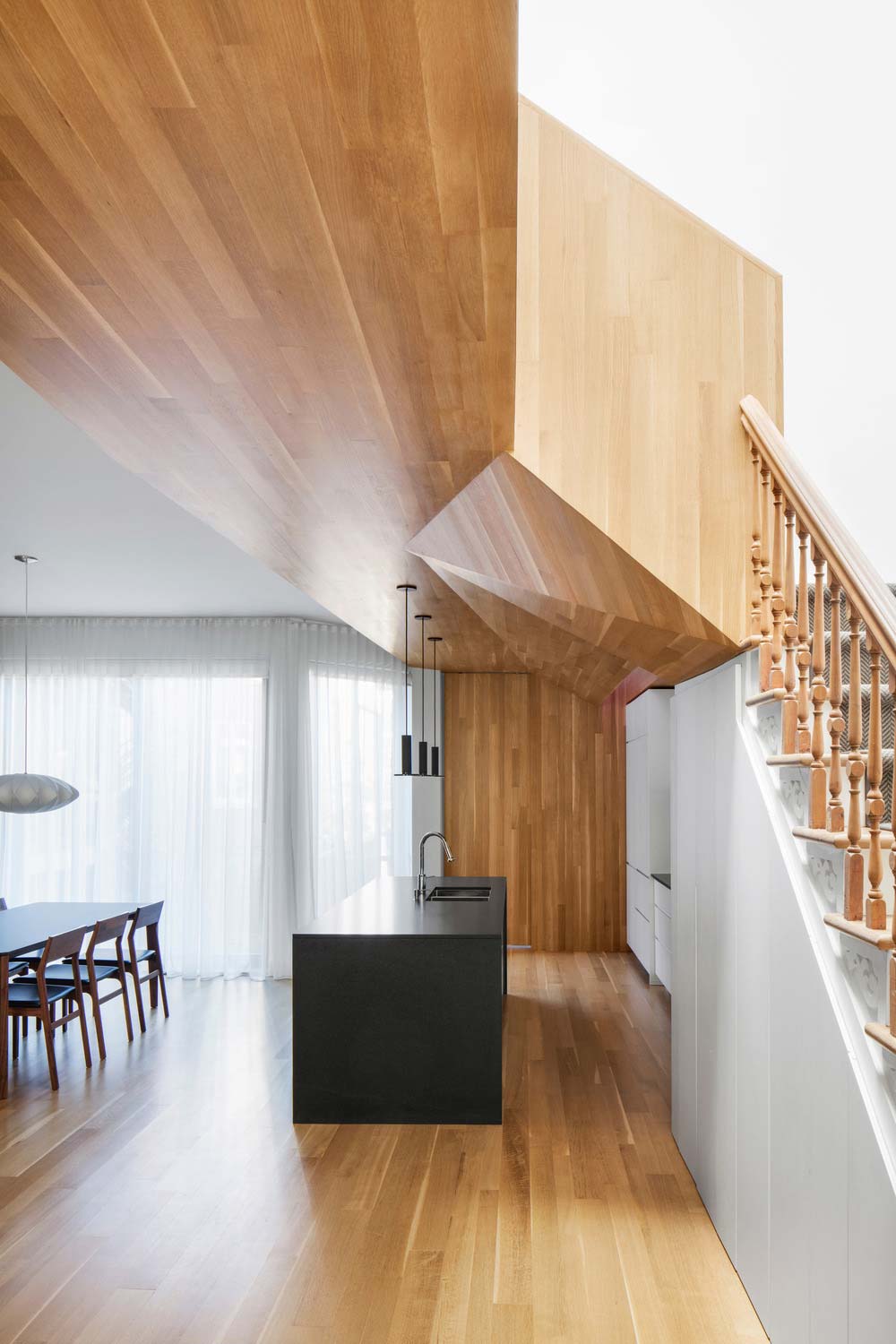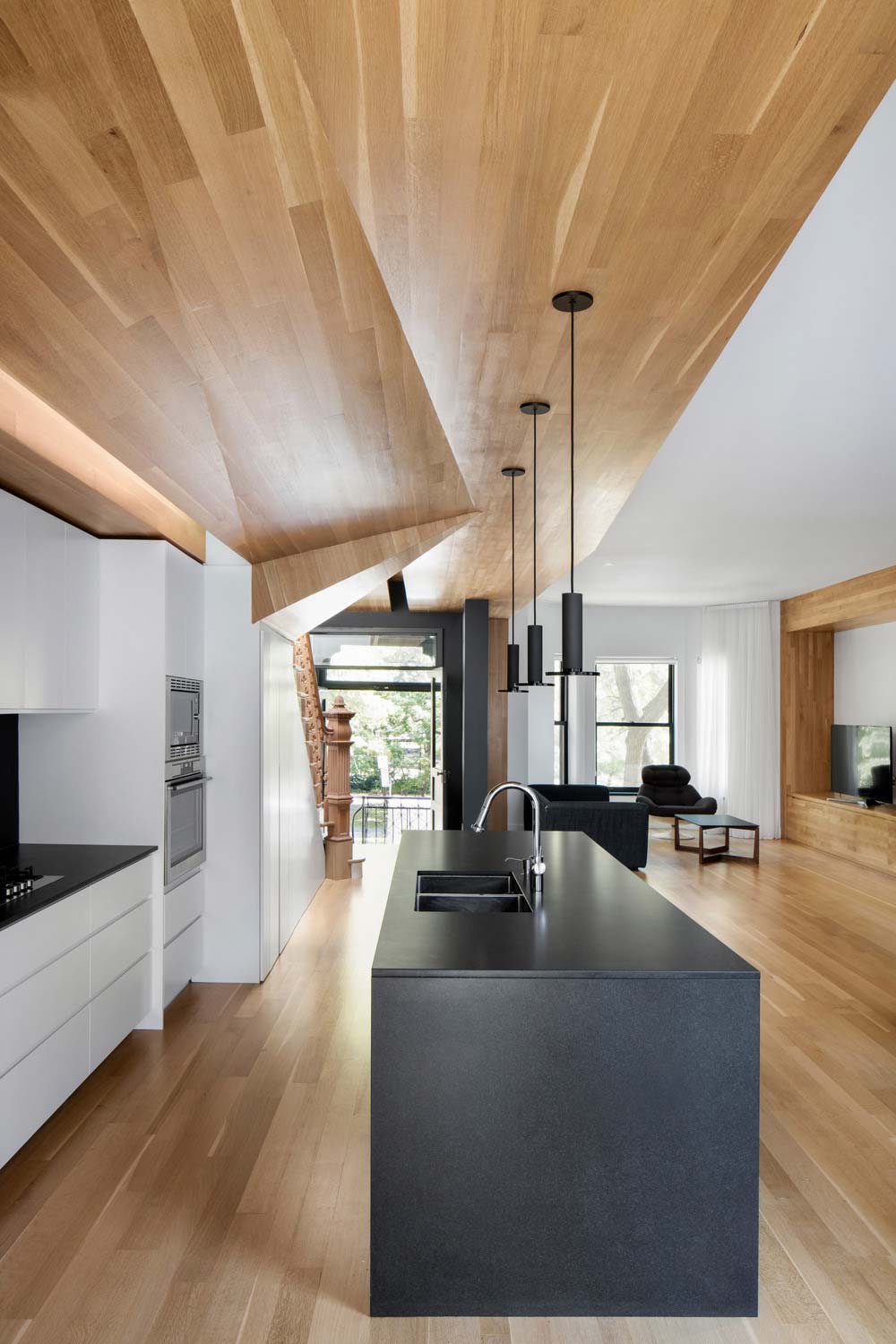 La Casa of Paul & Sigi is largely comprised of wood; from floors to walls, ceilings to handrails and even the aforementioned built-ins. And ample sunlight also lends itself to the warmth and natural glow of this space through a large skylight.
The main living area focuses around the ceilings architectural design, and these angular forms actually conceal the previous structure, including the beam that supports the third floor and the ventilation ducts. So between the wood, the view, and the contrasting heavy black materials in the main living area – this space is alive with form and function, while still be warm and inviting for all who enter through it's gates.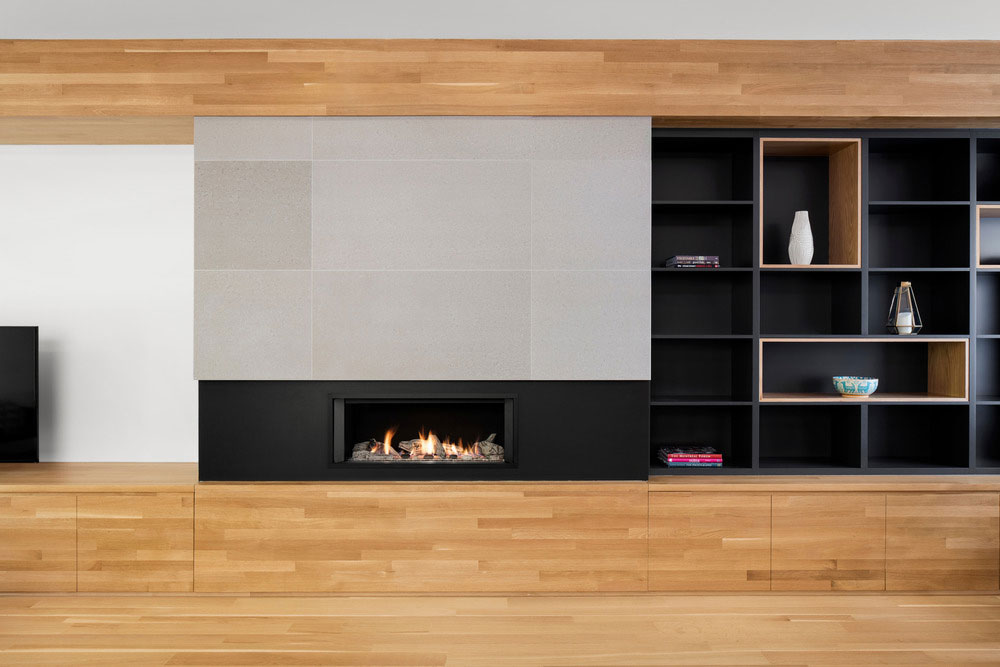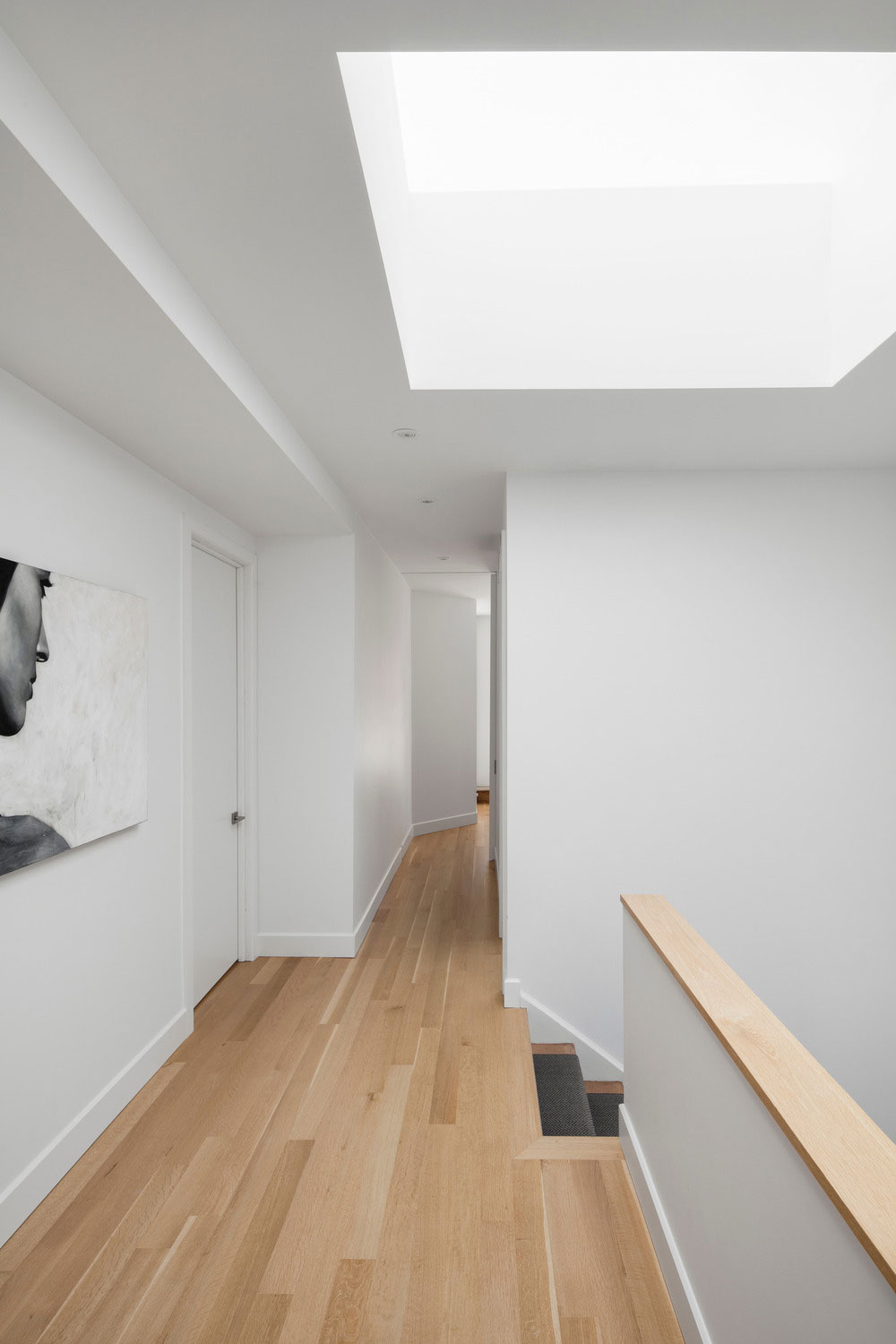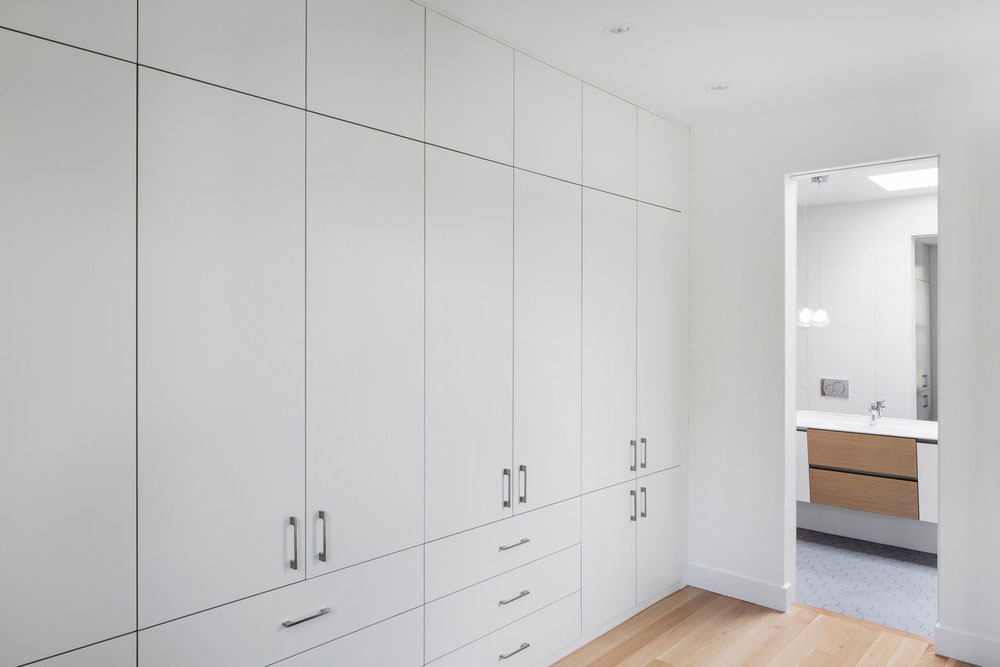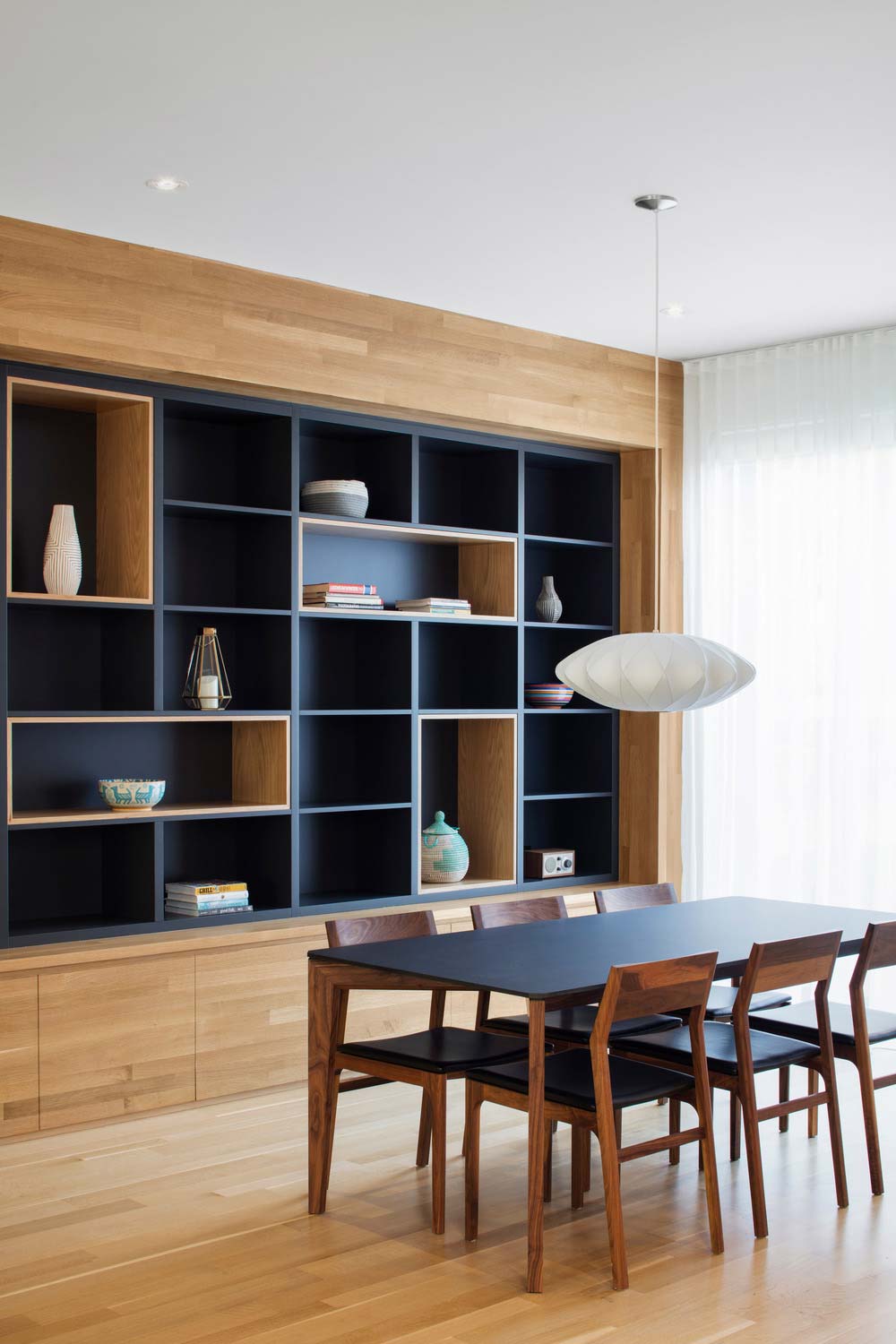 Architects: MXMA Architecture and Design
Photography: Adrien Williams