Rachel's Burger is the quintessential "burger joint" with an elegant modern twist. Spanning 93sqm, and inspired by the 1950's American drive-in burger restaurants, Rachel's Burger offers an old school indoor eatery with an outdoor feel – courtesy of the ample windows, which also double as fold away doors that can be pulled back for warm days.
The monochromatic flooring comprised on handmade 1930's Shanghai tiles is also reminiscent of the 50's era, giving this restaurant a homey feel and reminding patrons of when dining out with family and friends was the treat of the week – creating an experience beyond just a simple burger meal.
This dining experience is so aware winning that Neri & Hu Design and Research Office actually won an award for Rachel's Burger in the category of Bars and Restaurants. And rightly so – this route one'esque, Californian inspired alley site diner is truly a dining destination must.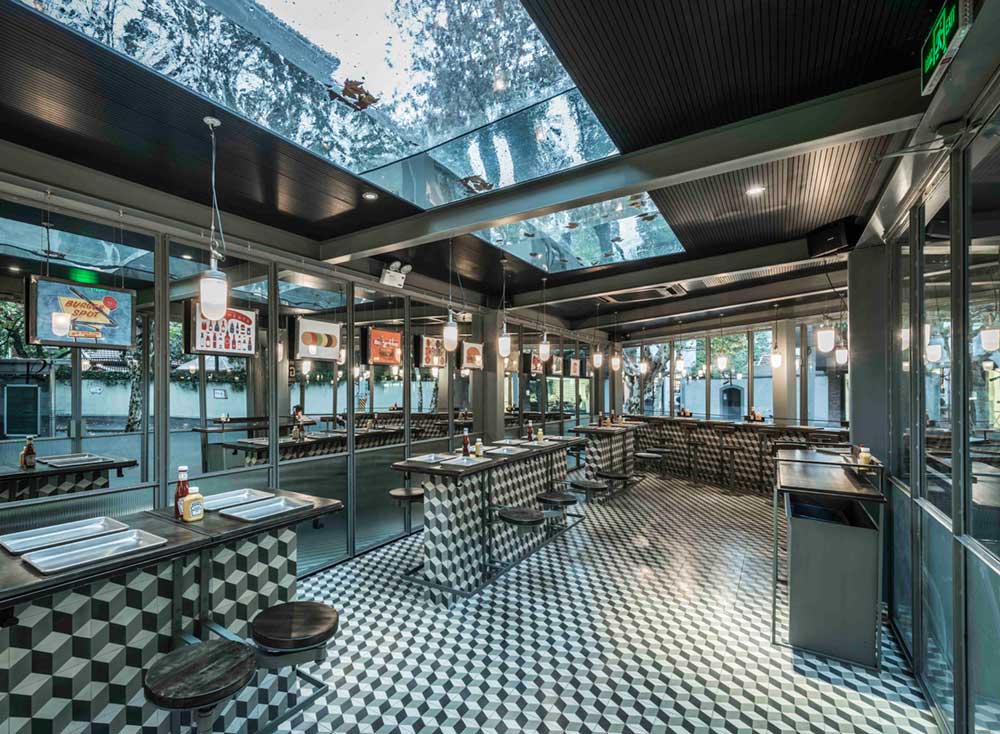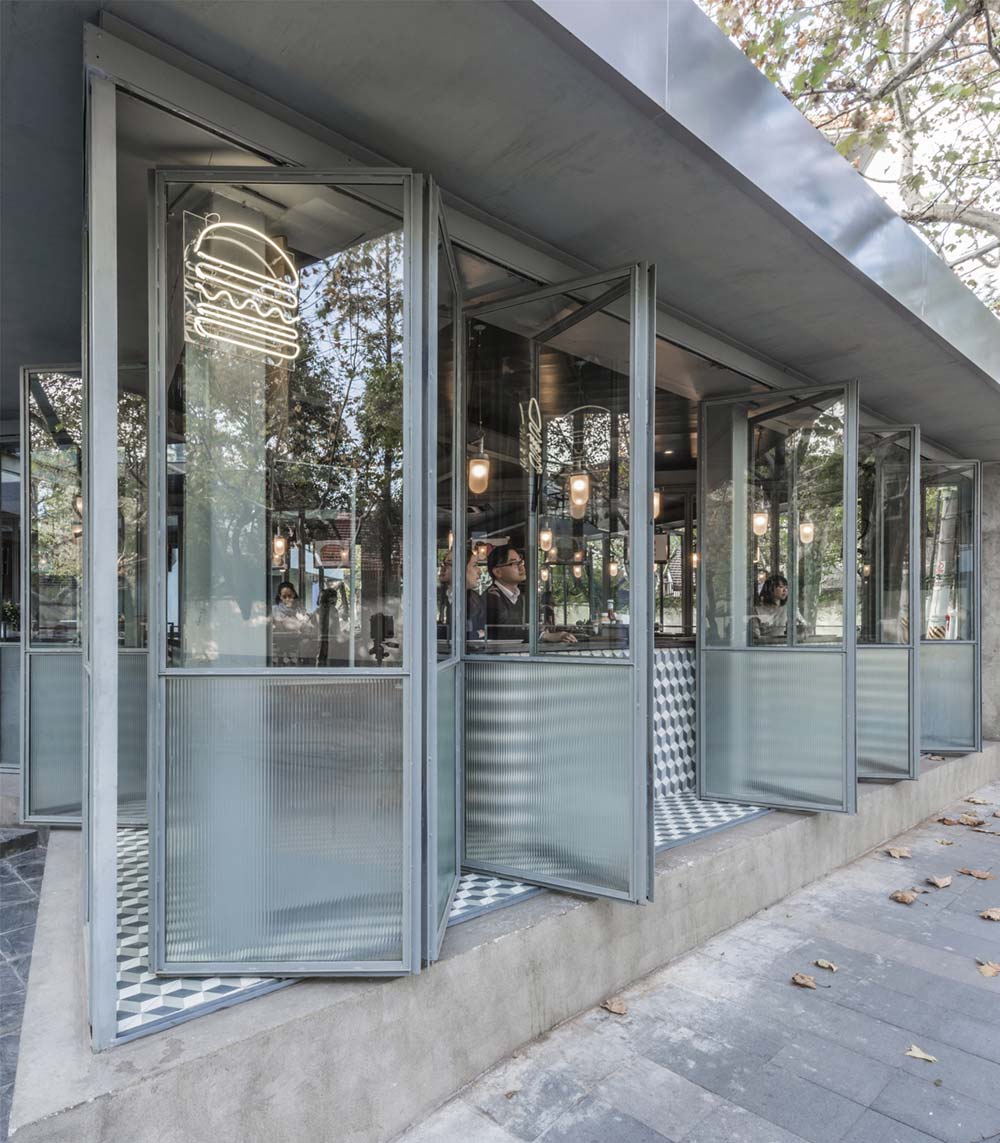 Architects: Neri&Hu Design and Research Office
Photography: Dirk Weiblen