Project b is a farmhouse renovation of epic proportions. Thanks to JUMA architects, this previous shabby shelter has been transformed into a chic display of modern beauty. Brought to life with a more open concept, as well as heated polished concrete flooring and a solid white-washing of the home – the space is highlighted by natural light and a view of the garden through impressive black-framed windows.
The kitchen provides an island finished in natural stone, stainless steel appliances, oak veneer cabinetry, as well as a mixture of Edison and tin lighting fixtures that hang over the dining table. This combination of wood tones, natural stone and metal creates texture and warmth to the entire space.
In addition, the staircase that runs alongside the kitchen is open-format, with each step offering cupboards below – gaining in height as they go.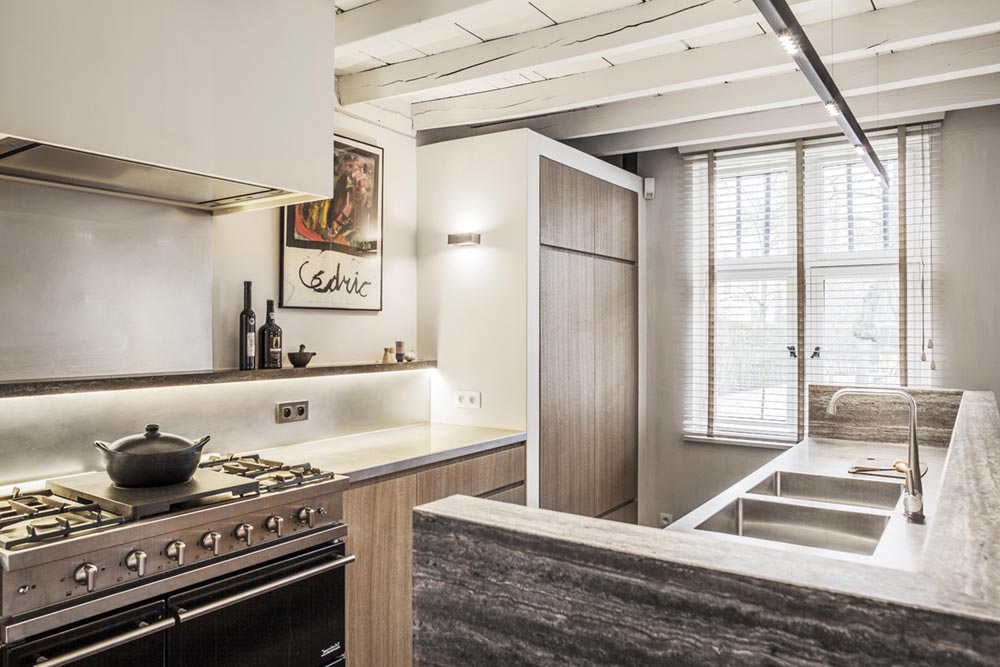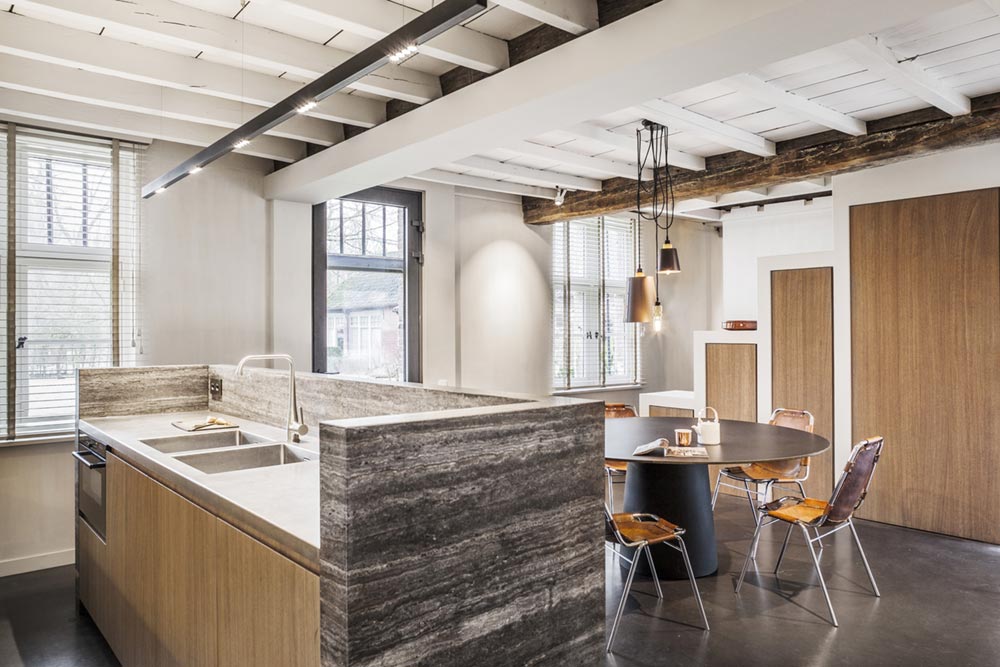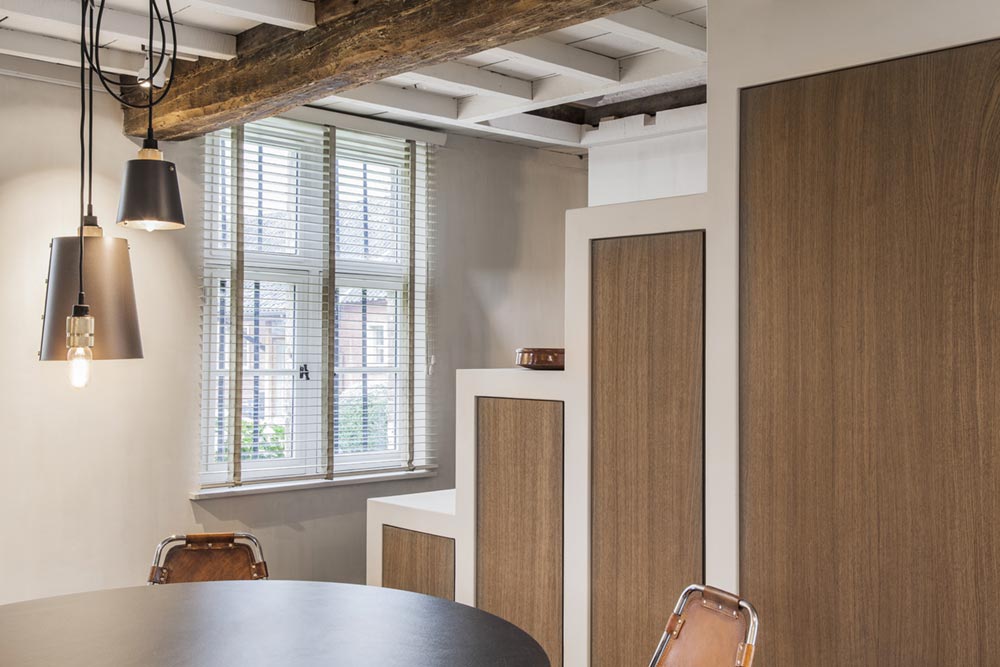 A larger-than-life sunken-in fireplace offers a log casing and live-edge mantle, creating the coziest of fireplaces. This, along with custom floor to ceiling shelves, and an animal print rug strewn perfectly kitty-corner to the fireplace, creates the idyllic living room decor.
Sandblasted beams run throughout the home also, with the wooden ceiling painted white, which works in perfect contrast with the dark colored aforementioned concrete floors.
Lastly but certainly not least, is the impressive outdoor space, lending itself to both indoor and outdoor views, courtesy of the roll-away wall within the living room. A thorough transformation that is impressive on all levels.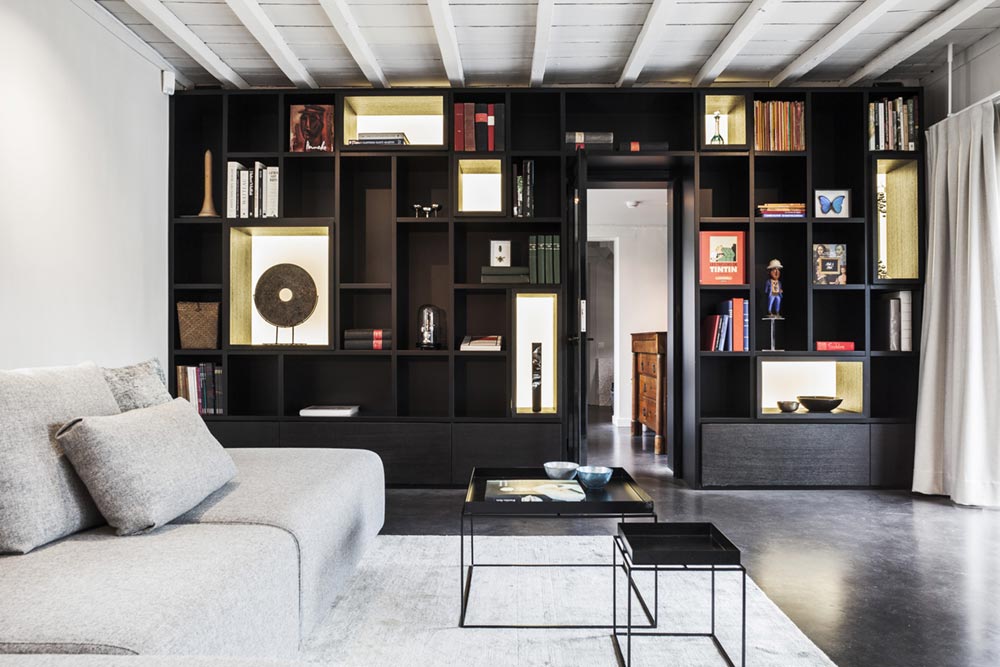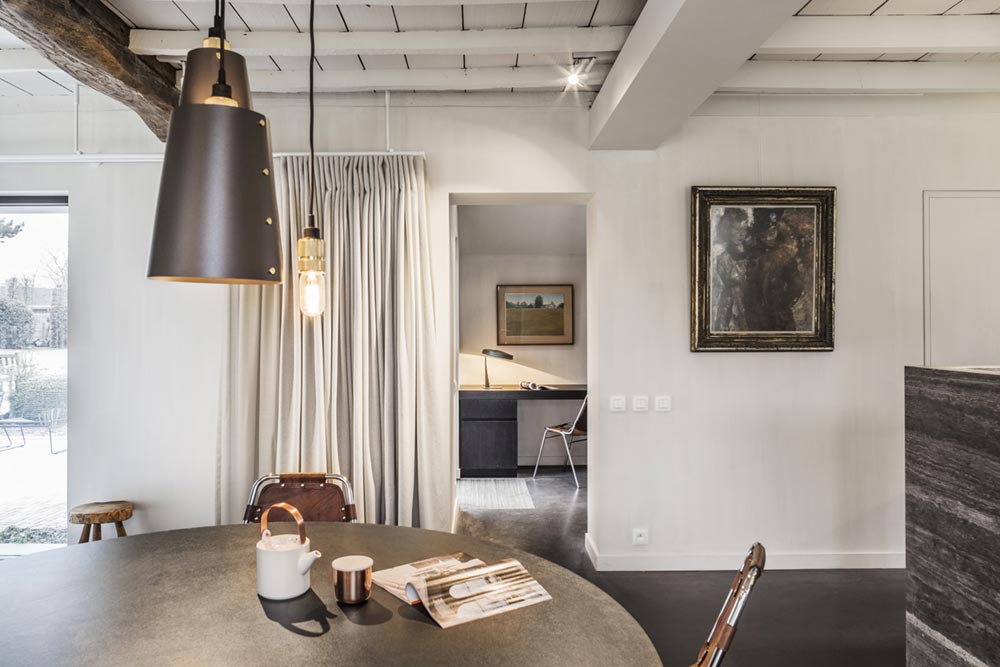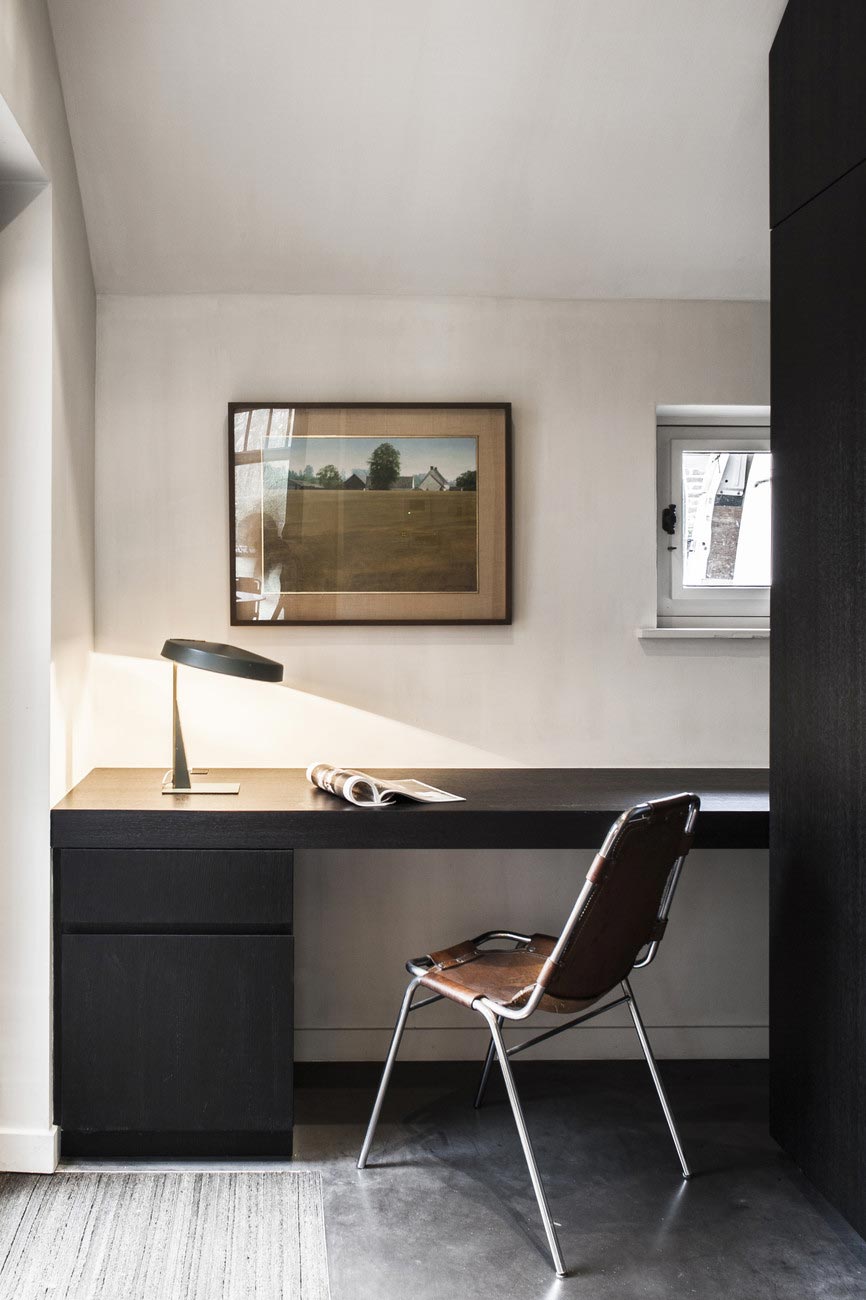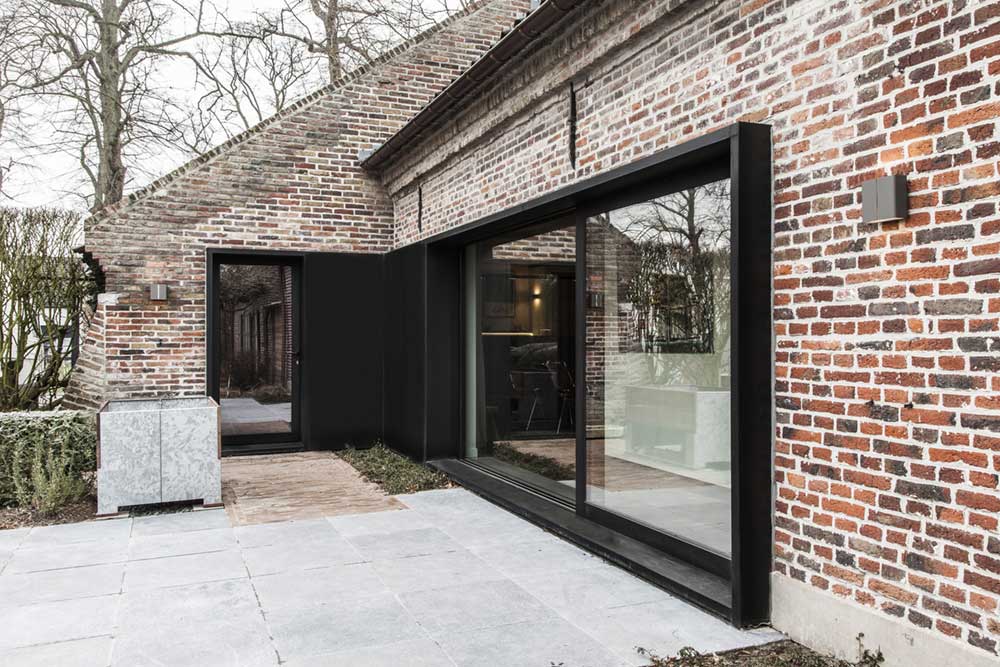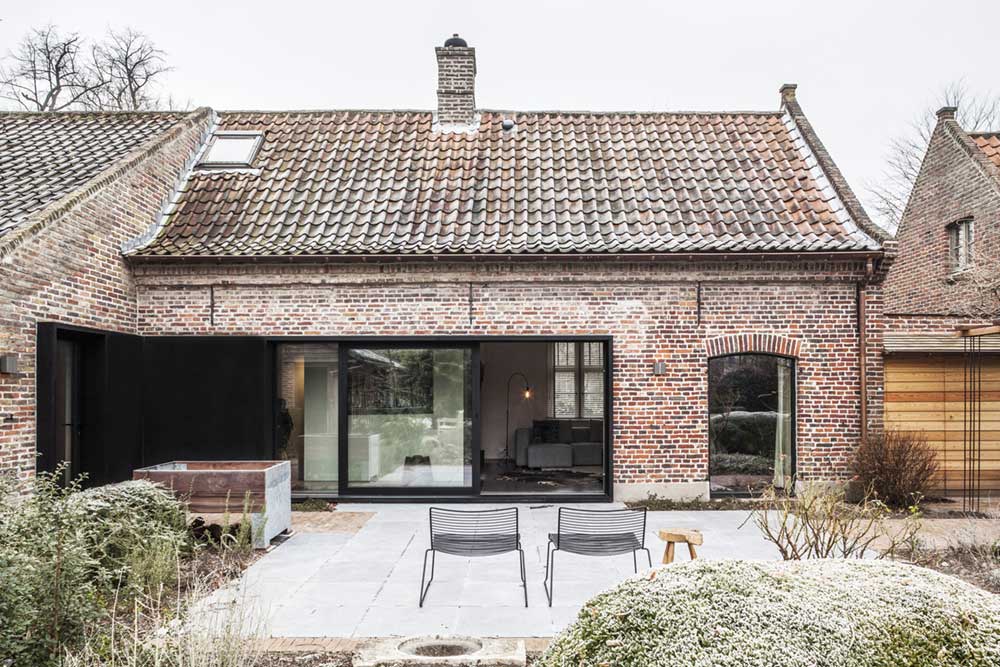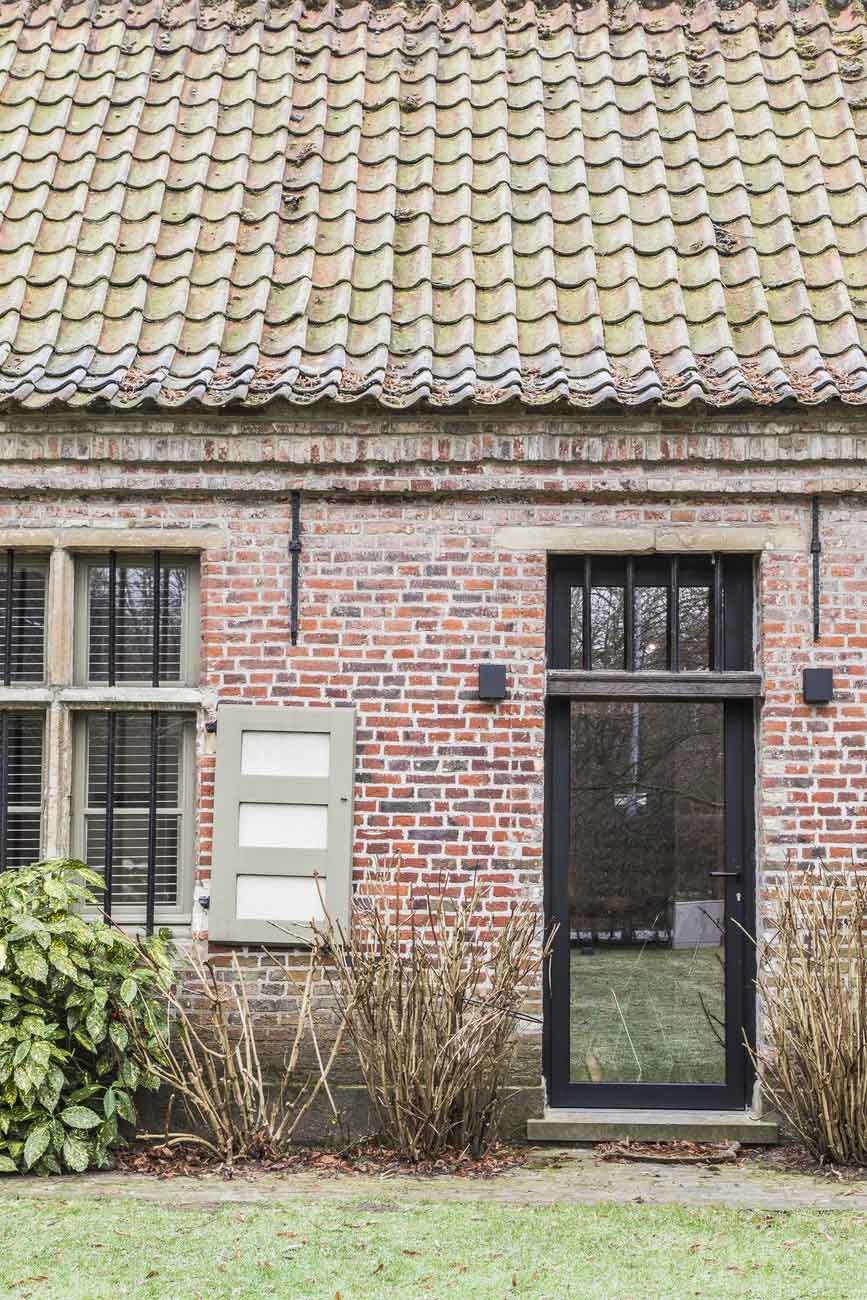 Architects: JUMA Architects
Photography: Annick Vernimmen