This Charming 20th Century apartment has a foot-loose-and-fancy-free type of air to it, and sets the stage by taking a step into the mid-century side with parquet wood flooring – an original element within the apartment.
Offering two well-appointed rooms with ample windows, it allows for a natural spotlight bestowed upon the beauty that lies within each of these rooms.
The apartment offers 2 bathrooms, a terrific balcony from which to enjoy the sunshine and view the shaded courtyard below, as well as a quaint closet-style office affixed with a delightful wooden chair and desk and an oval window you want to take home for your very own.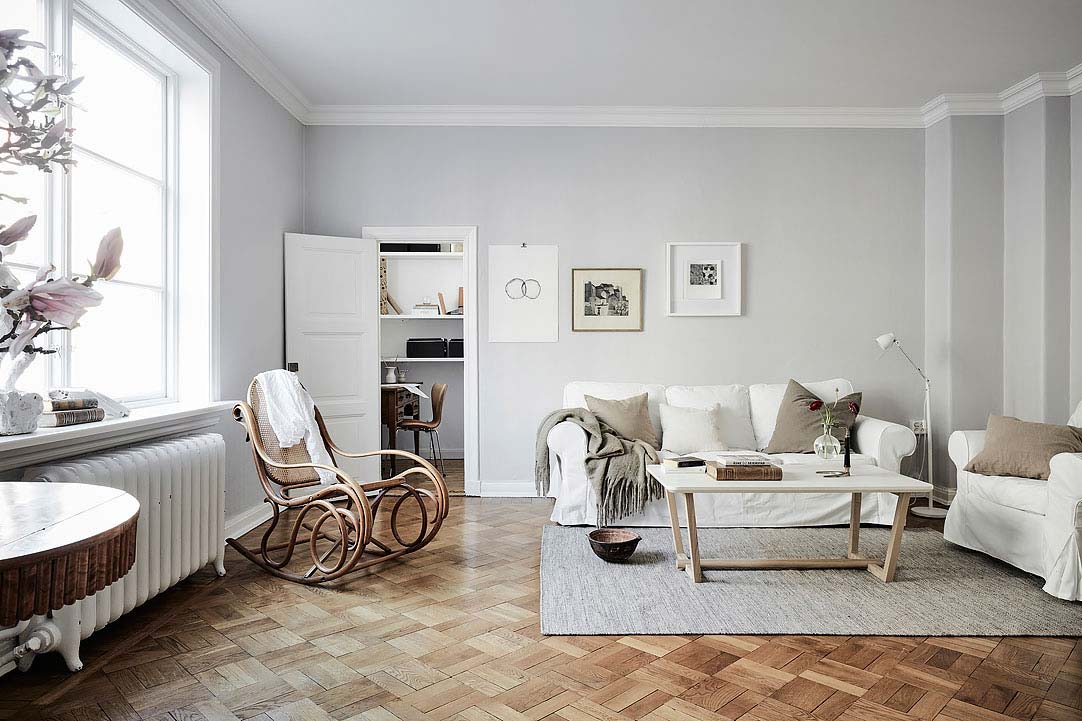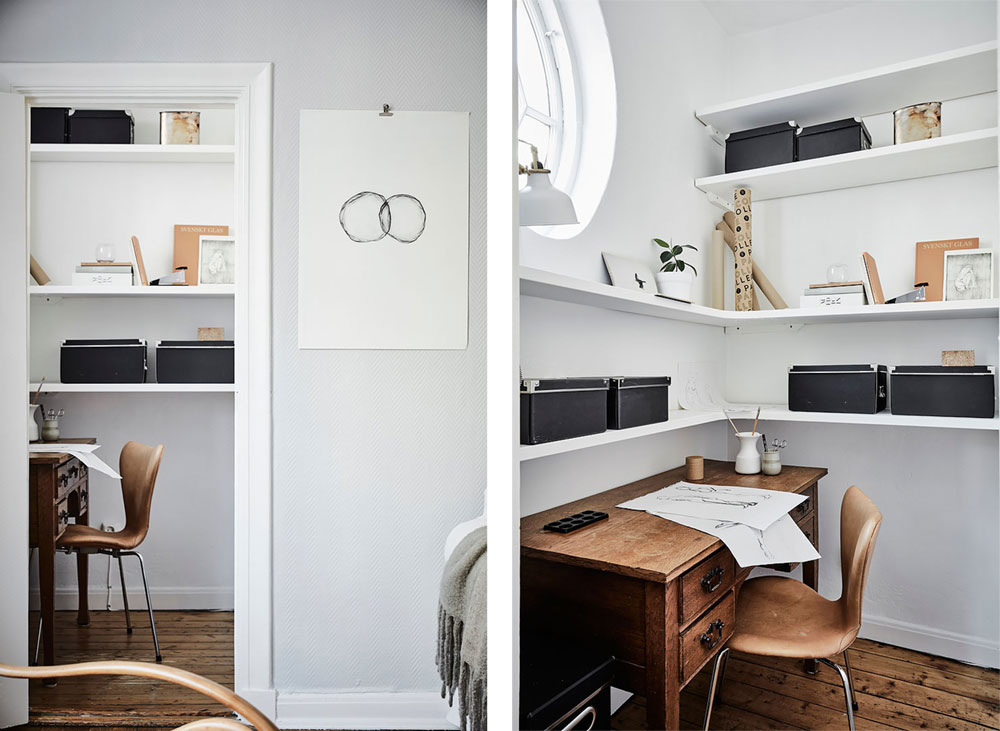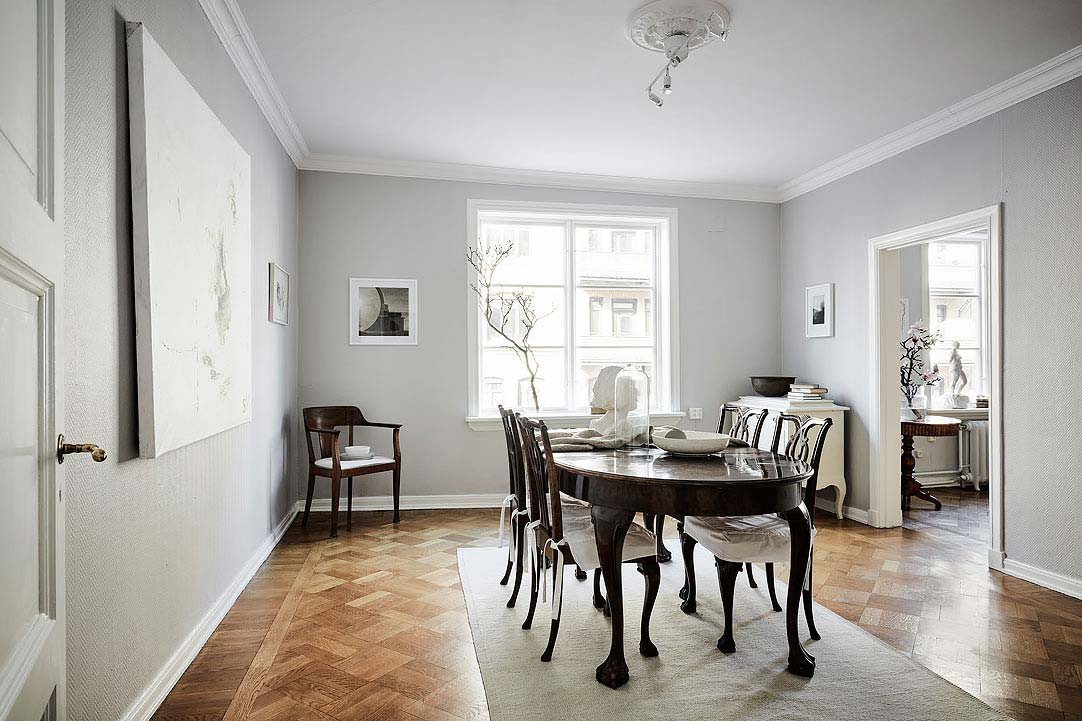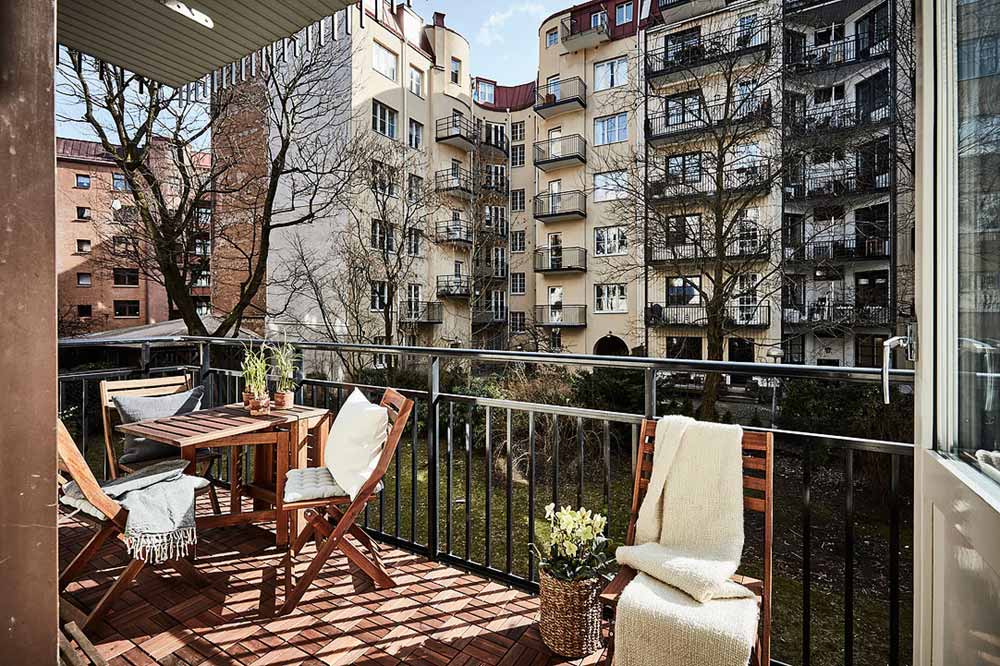 Wrapped in frosted grey walls and furnished with overstuffed white linen couches, the antique accent pieces – such as the kitchen table and hutch, makes this home a truly dreamy delight from corner to corner.
Small touches like the radiator heater that has been painted white, and a stack of the back-end of un-hung pictures propped against the living room wall, along with a large branch with dewy pink flowers, creates lively wonder and an artistic flare that is simple yet poignant.
This Scandi-chic apartment is an excellent combination of heavy wood and light colors, delivering balance and beauty throughout.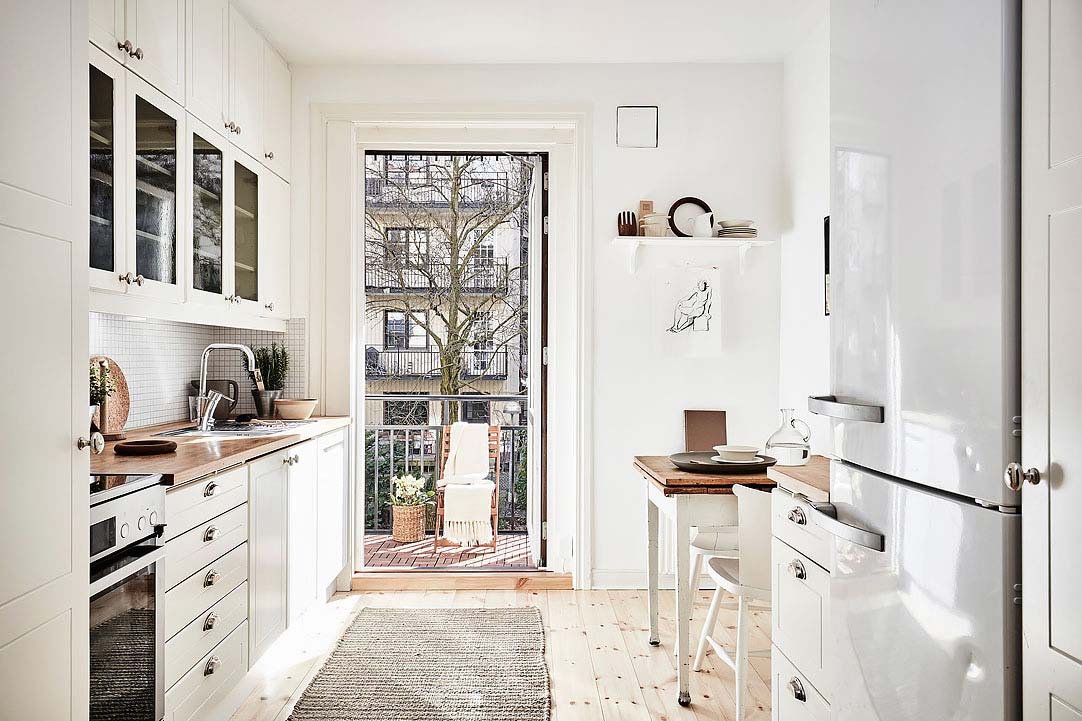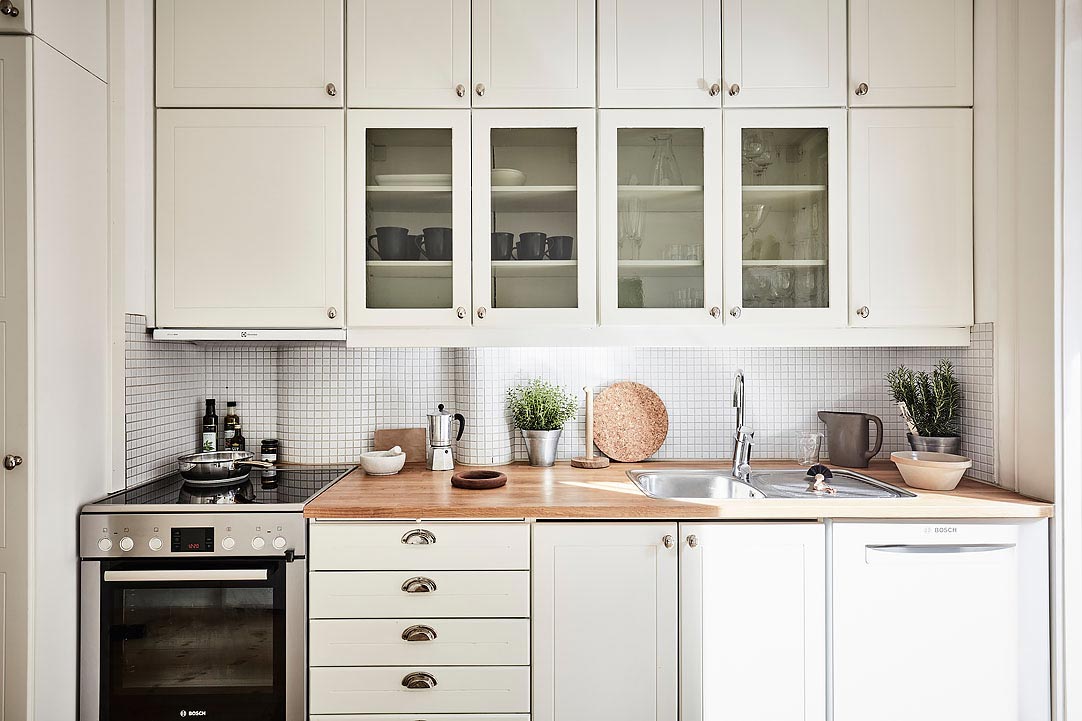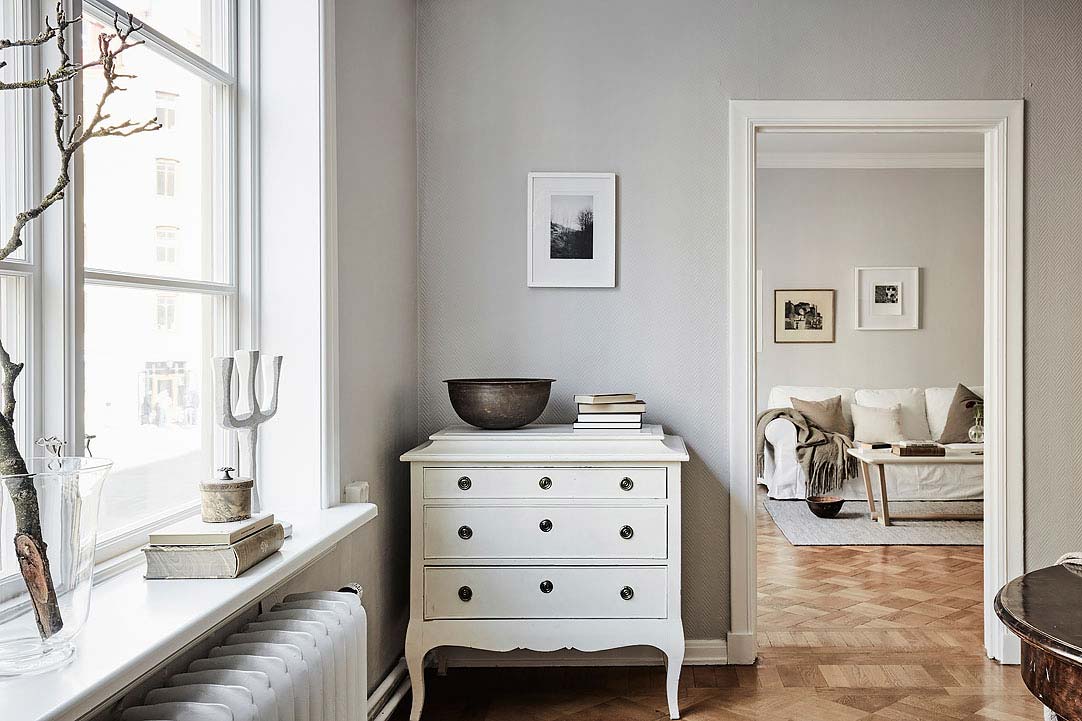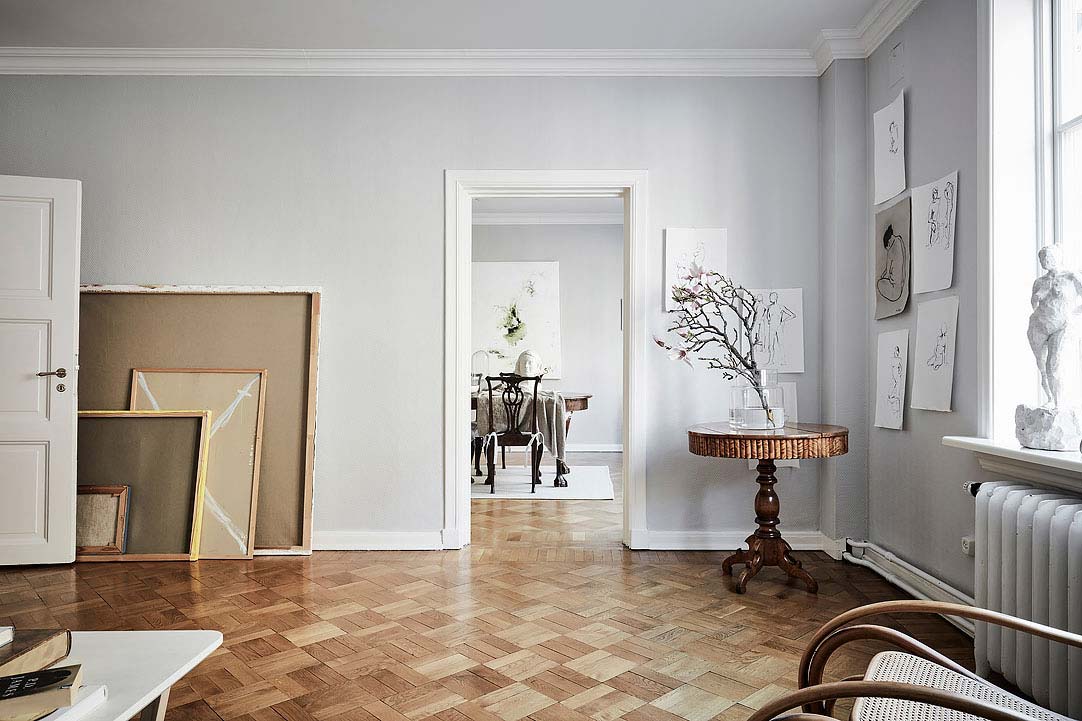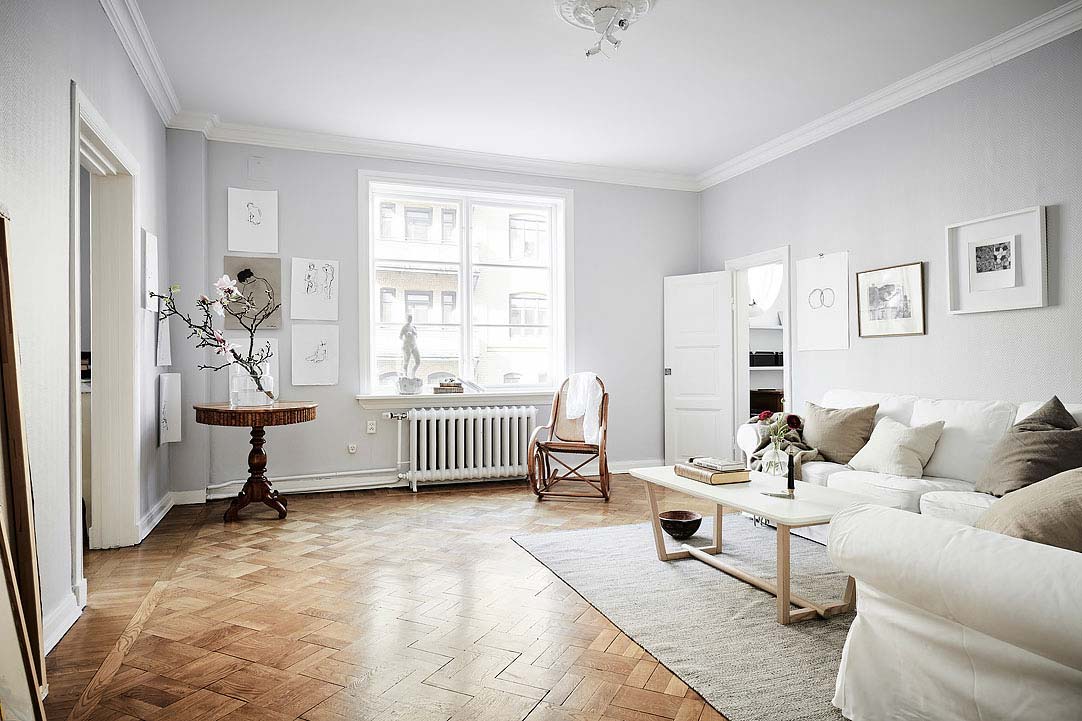 Photography courtesy of Alvhem Brokerage and Interior