Ile Blanche Residence is the epitome of clean lines, fresh concepts and the functional use of space – all wrapped in modern beauty. Courtesy of the signature styling of APPAREIL architecture, this newly developed Montreal firm took on the challenge of updating this local family home, and created near – dare I say – divinity?!
Bestowing new light on an old space, the aim was to have a welcoming home in which to entertain friends and raise a family, while optimizing each corner into a contemporary haven.
Walls were torn down to deliver more light to the space, and custom furniture was brought in to create the ultimate organized flow throughout the home. Small touches like flush cabinetry within one of the bathrooms, and an elegant smaller-than-average sink offers a wash-station without the traditional over-use of space.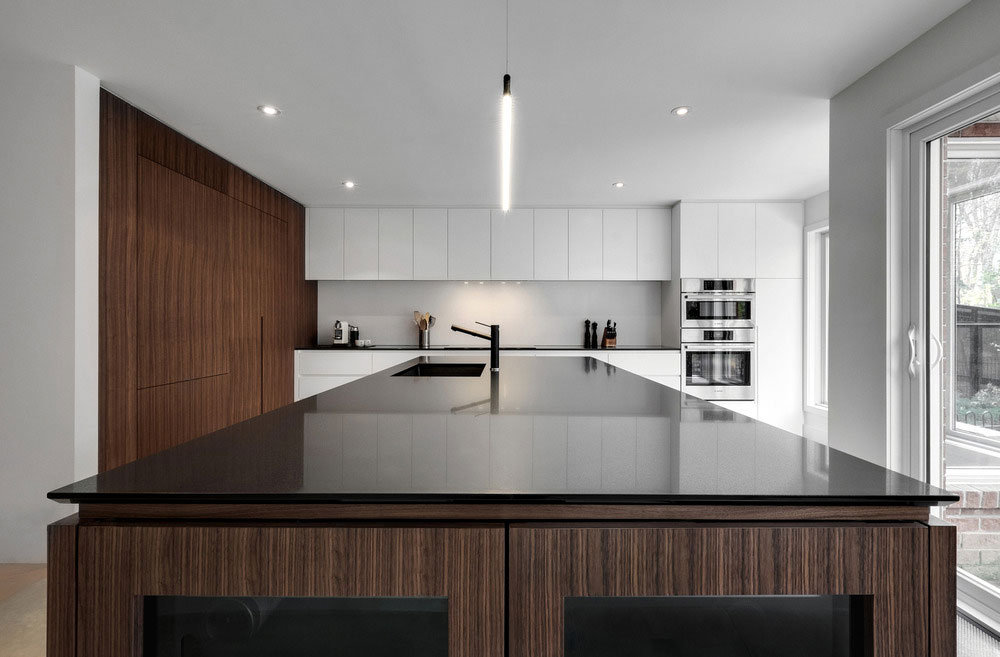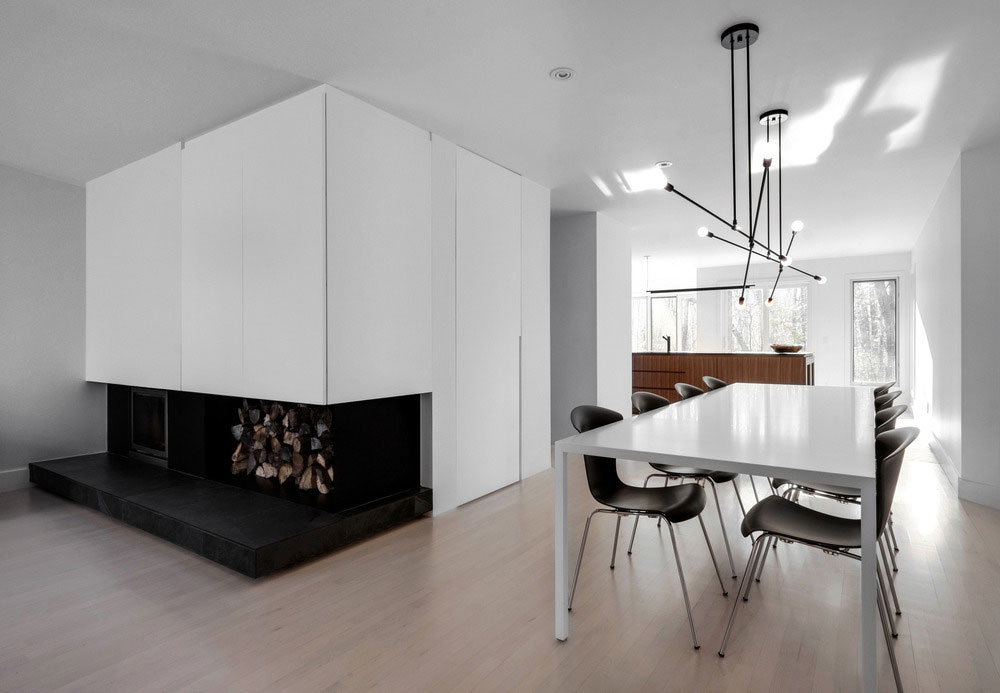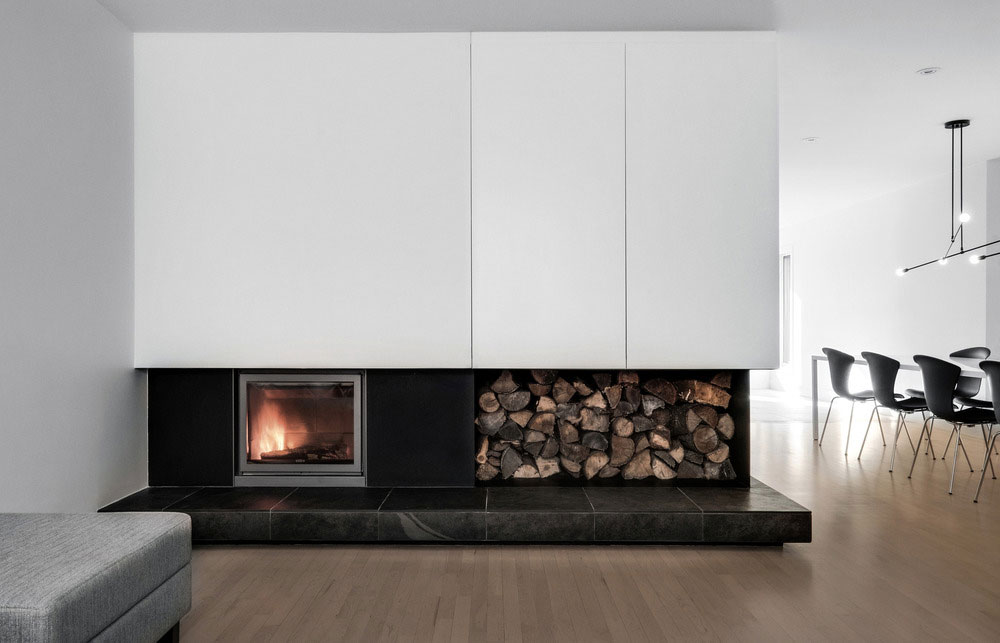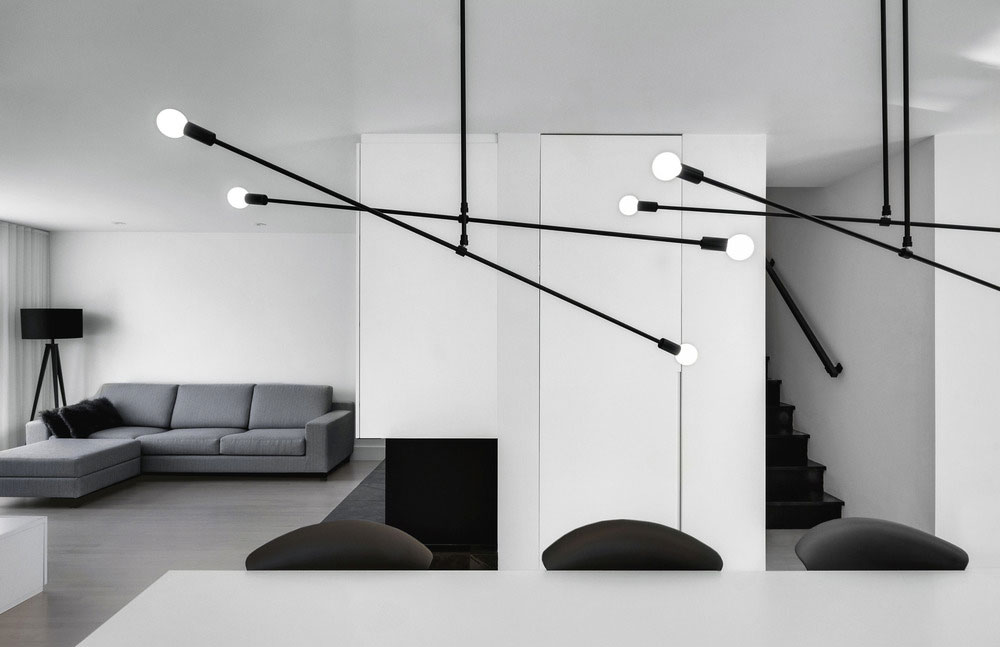 An ascension of ebony stairs and handrail create a sharp contrast to the crystal white walls, and a striking vestibule glass door encased in a black frame creates a notable entranceway for one of the upper floor rooms.
Accents such as these make stunning statements throughout the home – including the black painted steel fireplace in the main living area, which warms up the cube-style partition beautifully.
The kitchen also stands out offering warm walnut cabinets and a larger-than-life matching island, making this space yet another functional yet fashionably utilized room in the home.
Clean, crisp and under control is how I would describe this home. A true beauty from top to bottom.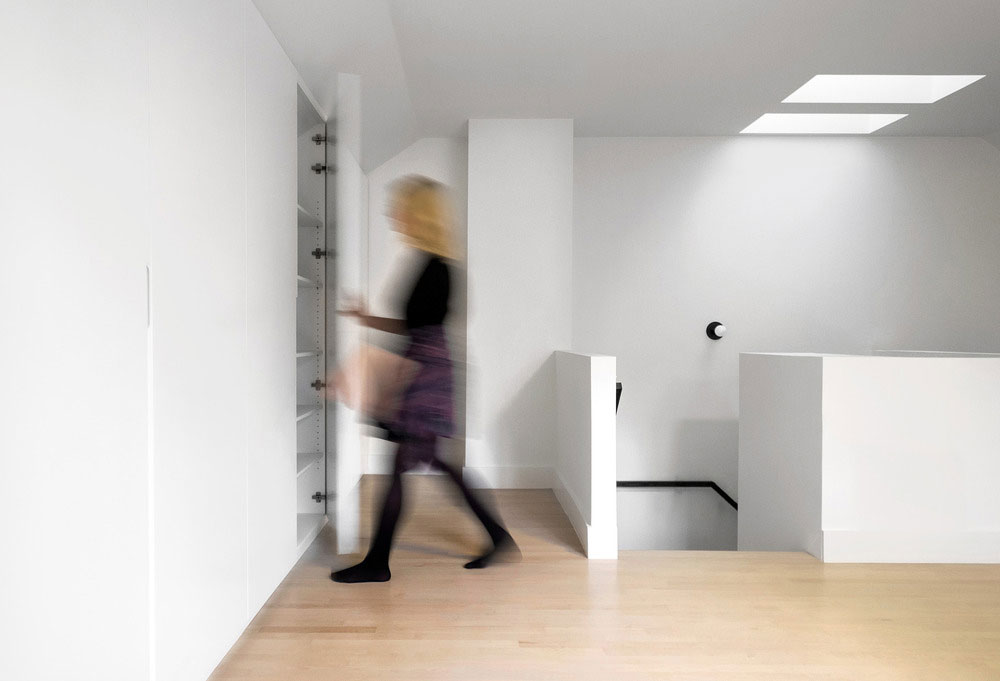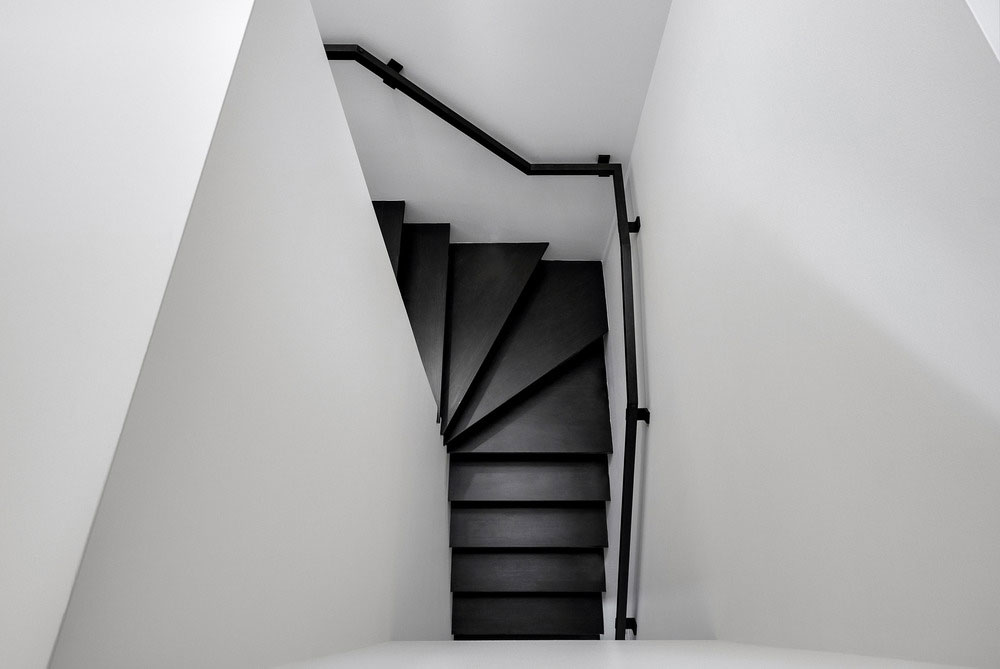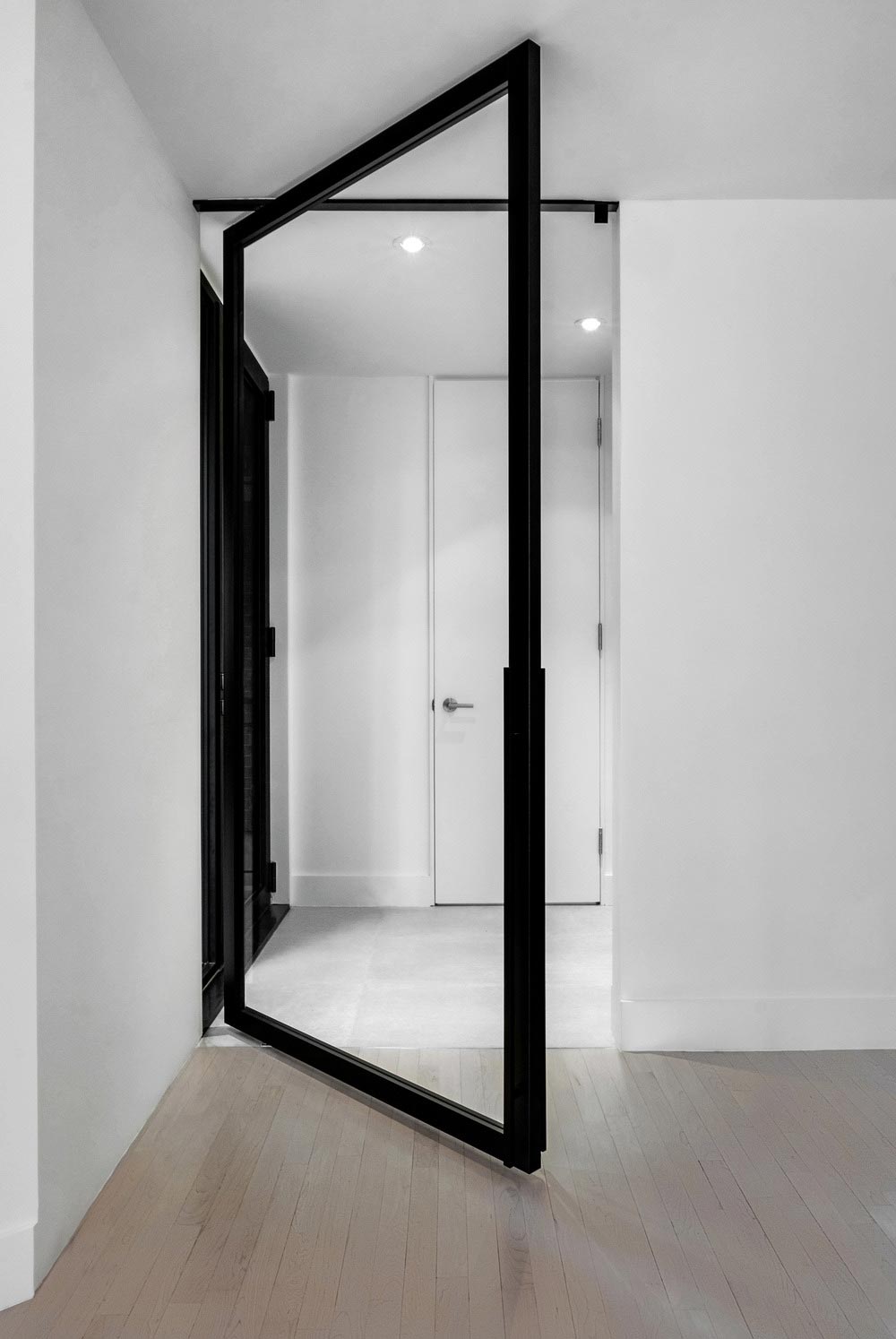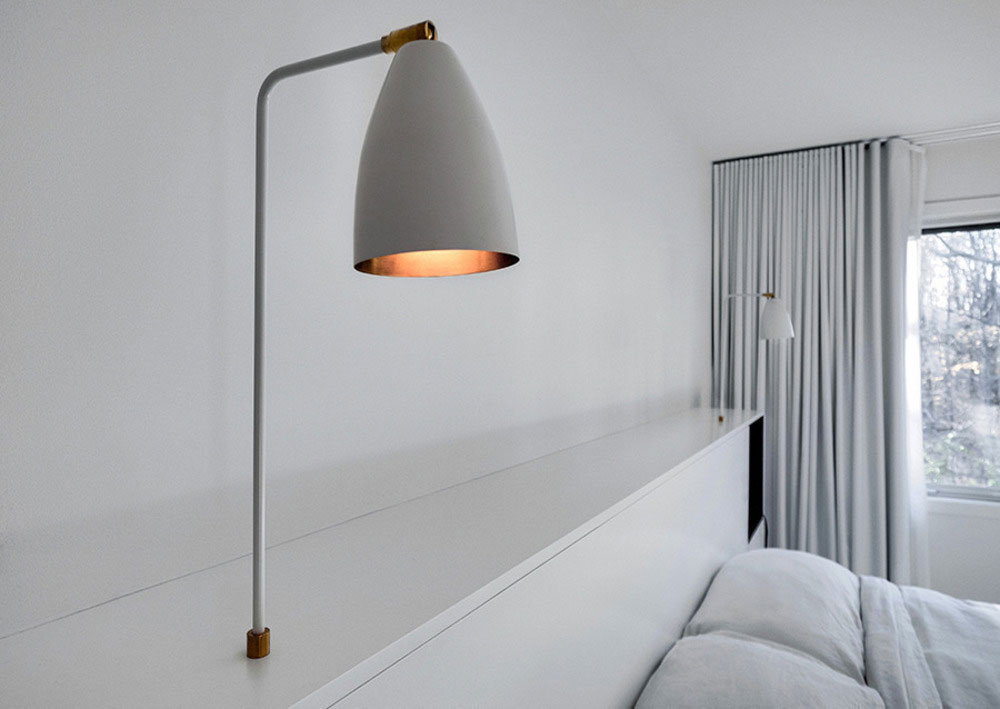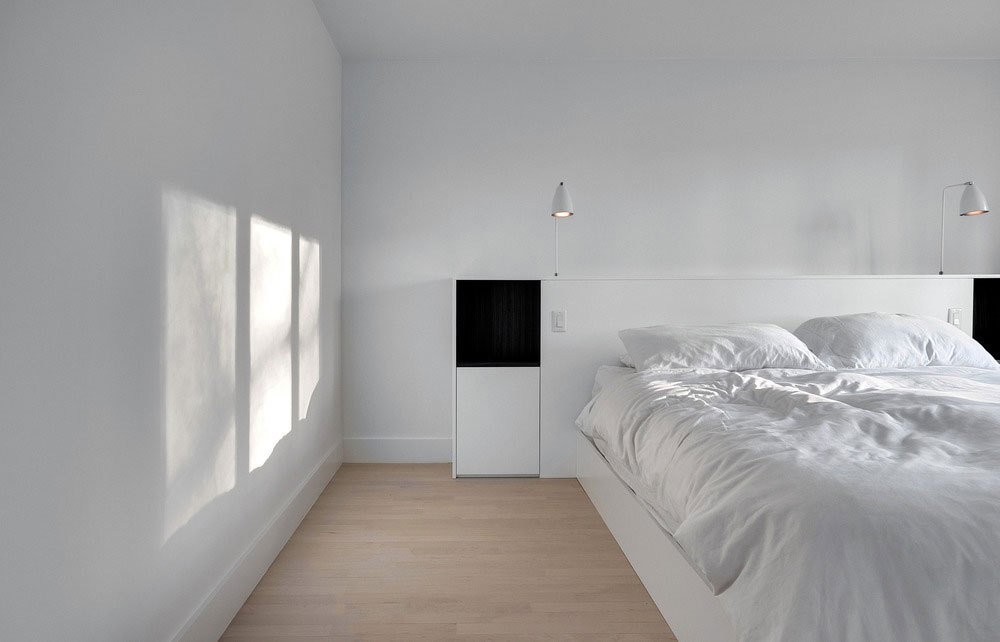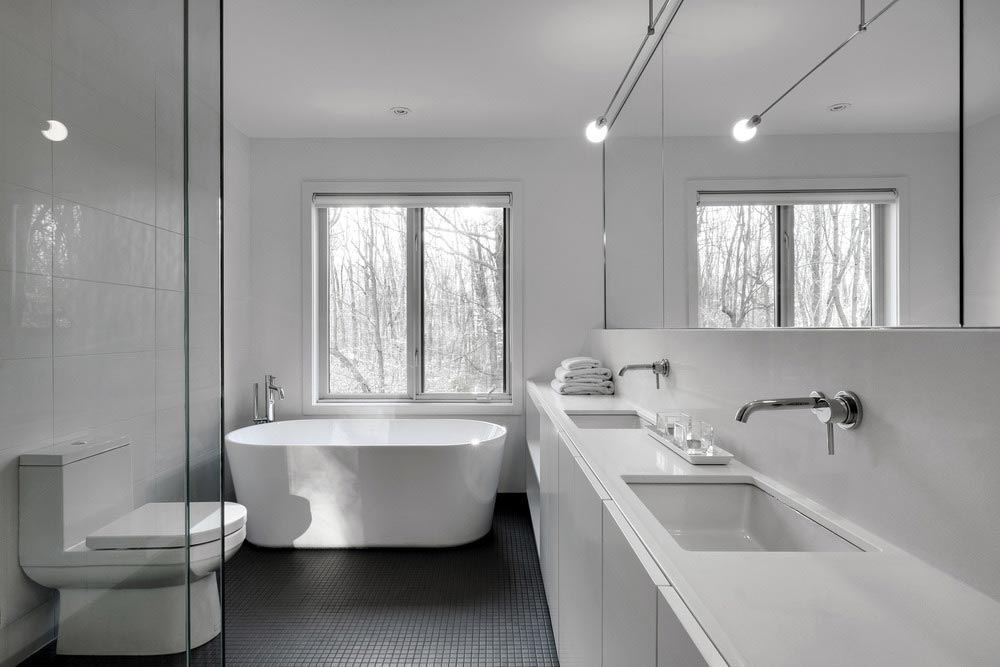 Architects: APPAREIL architecture
Photography: Félix Michaud