Welcome to, well – the coolest office EVER, and I'm not even stretching the truth! Indeed, the headquarters of Jessica Helgerson Interior Design is a splendor to behold – situated in Portland's Old Town, this 1872 original Railway Building is bursting with brick walls – which, I'm fairly certain, one could huff and puff and never blows down.
We just love Jessica Helgerson's interior design, and had the pleasure of writing about some of her projects. Which is why when we saw her amazing office space it came as no surprise. With high ceilings delivering a certain regal air to the space, and the conference room in the upper mezzanine loft exudes undeniable inspiration, this office wreaks of enticing wonder.
Beneath the mezzanine is a well-equipped material library, with the original elevator casing still gracing the area, gutted and refinished to create a beautiful piece of art within this design Mecca.
In addition, the massive windows that face Portland's 1st Avenue, lends a view of the MAX light rail train – fitting, as this building was originally a repair station for trains, and the machinery used for the repairs still grace this design headquarters.
Rich red throw rugs line the main working area floor, and deep mahogany desks pull double duty, offering both a simple design feature, and also work stations for all that 'work stuff'.
Pretty sure I need to quit my career now and begin taking interior design classes – because working here would be nothing short of dreamy!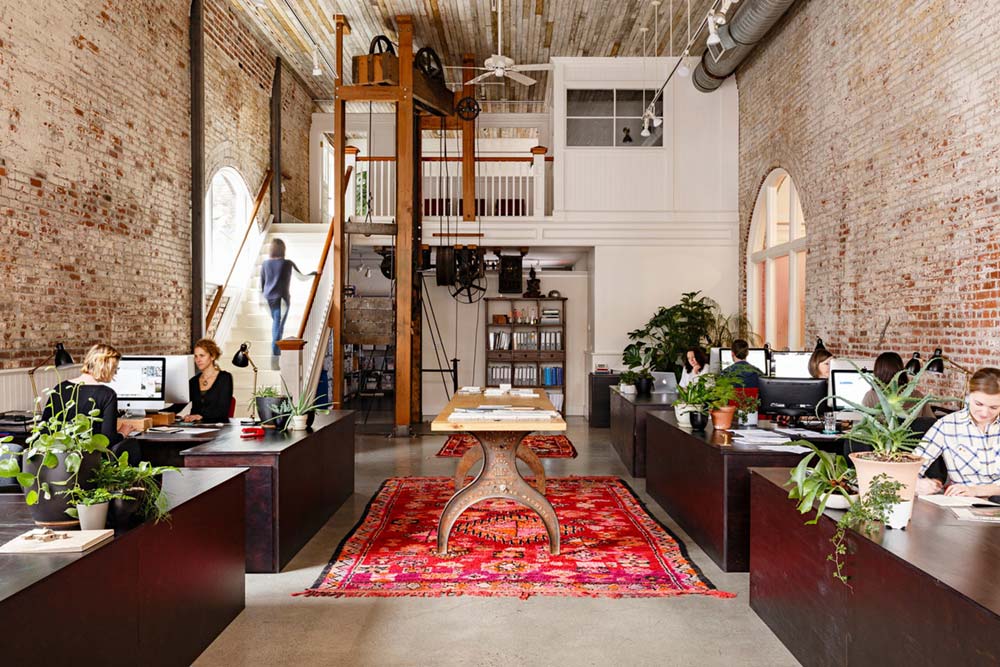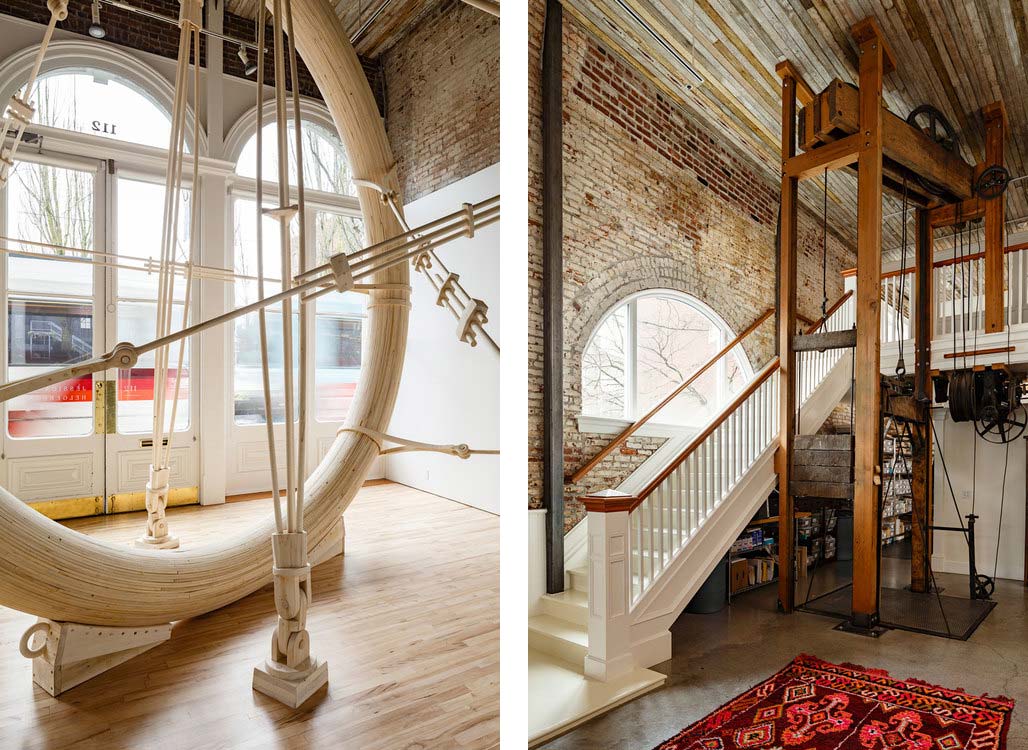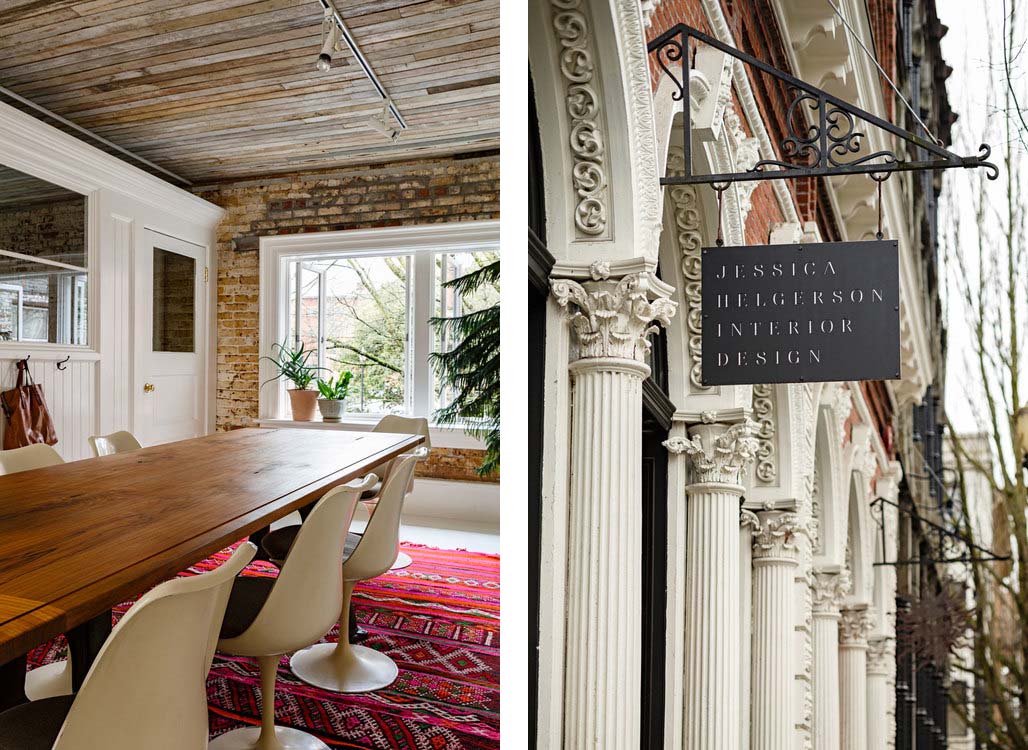 Design: Jessica Helgerson Interior Design
Photography courtesy of Jessica Helgerson Interior Design