PixMob Studio is a world-renowned event specialist firm that has been transformed into an office that walks to the beat of its own drum! Expertly re-crafted by designer Jean de Lessard, the lay-of-the-land is now fueled by dynamic shapes backed by cutting edge digital technology, delivering a space where creative energy is exuded – literally – through the walls.
The heart of the rooms in this studio are painted a vibrant canary yellow, walled in by a rich black exterior. But it is not only the color that speaks volumes in this office; the sound and light specifications for performance simulations are also a big resounding factor.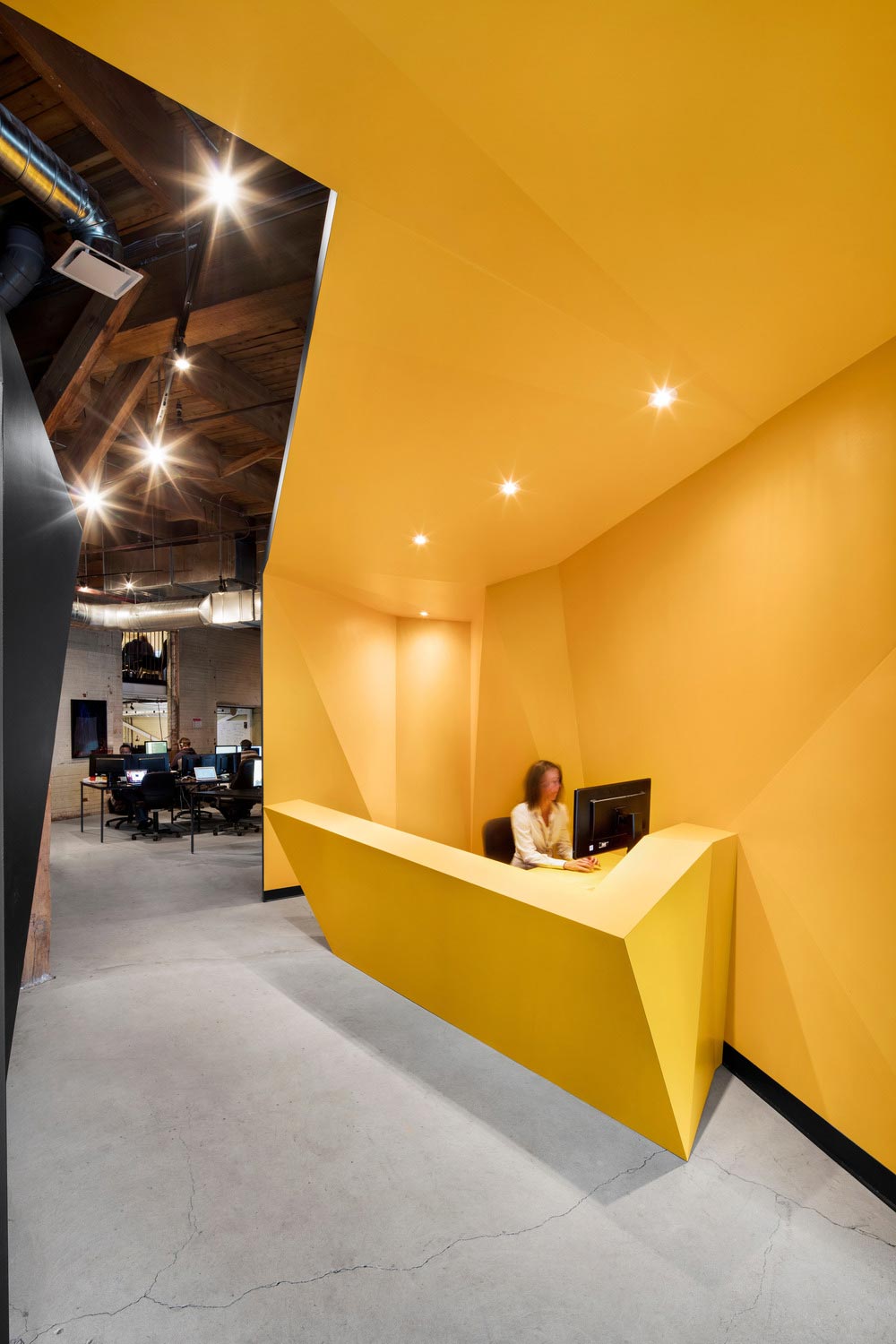 Delivering 45 workstations within this office, along with a café, it was important that the noise cultivated within this space was not disruptive to the employees. Ergo, PixMob was also designed with certain soundproofing elements, while making these elements an actual design piece – creating obstacles so that sound waves could not travel. Brilliant much?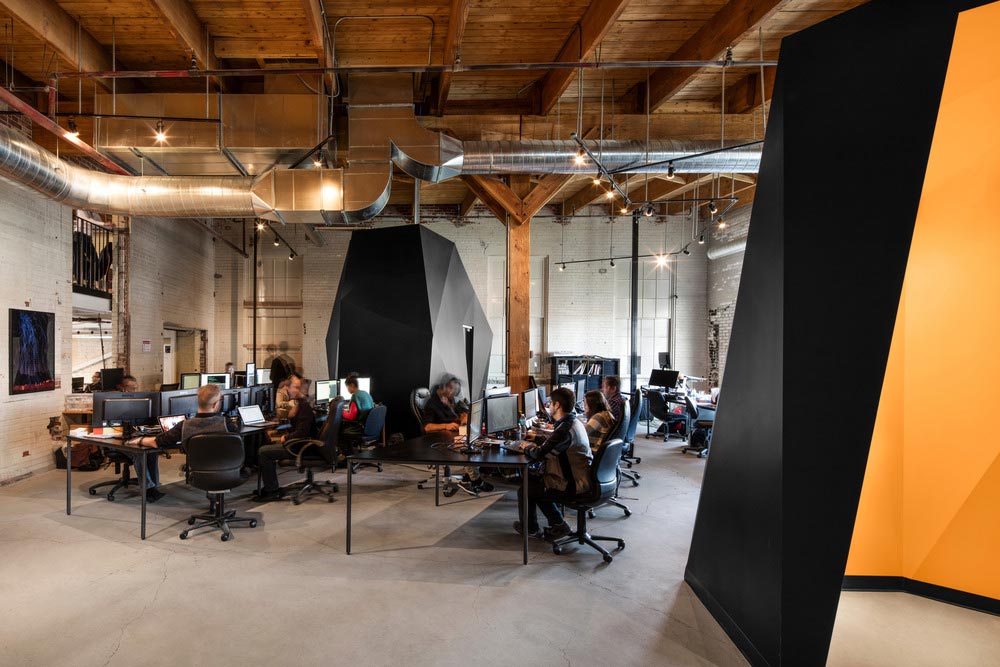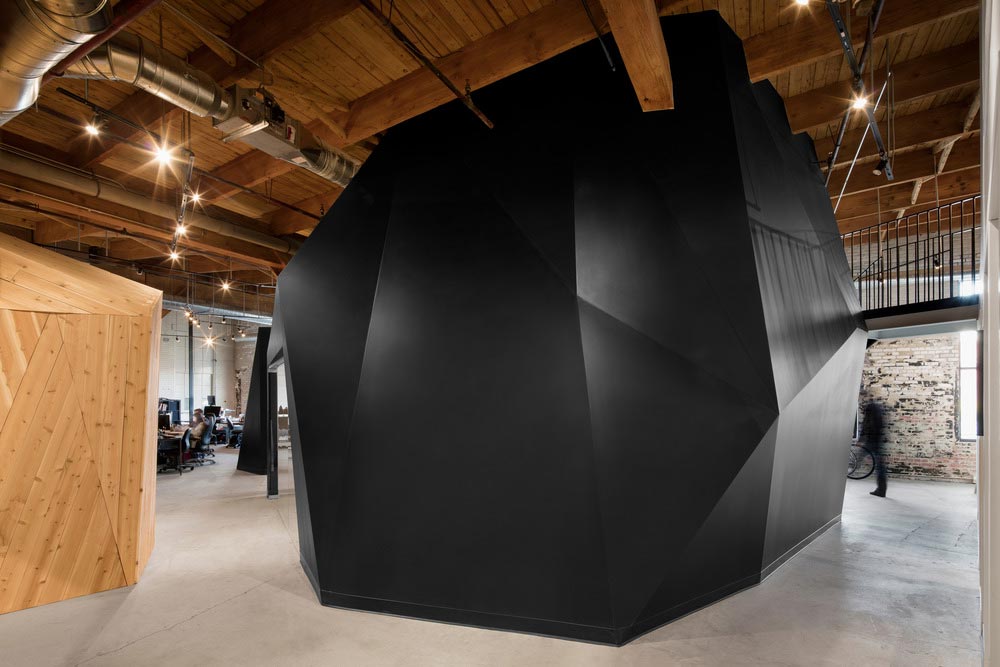 Once a textile factory from the Chabanel district within north-central Montreal, the original high-ceilings and shabby-chic appearance of this warehouse transferred nicely into modern design elements, and harmonizes beautifully within the chaotic nature of this unconventional workspace.
Amidst the bright yellow interior spaces created, and the black exterior rooms further enhanced by wood ceilings and walls, there are also 2 skylights and multiple windows to allow for natural light. In a space once meant for something else entirely …PixMob Studios has been pieced together into its current state of quintessential creative splendor.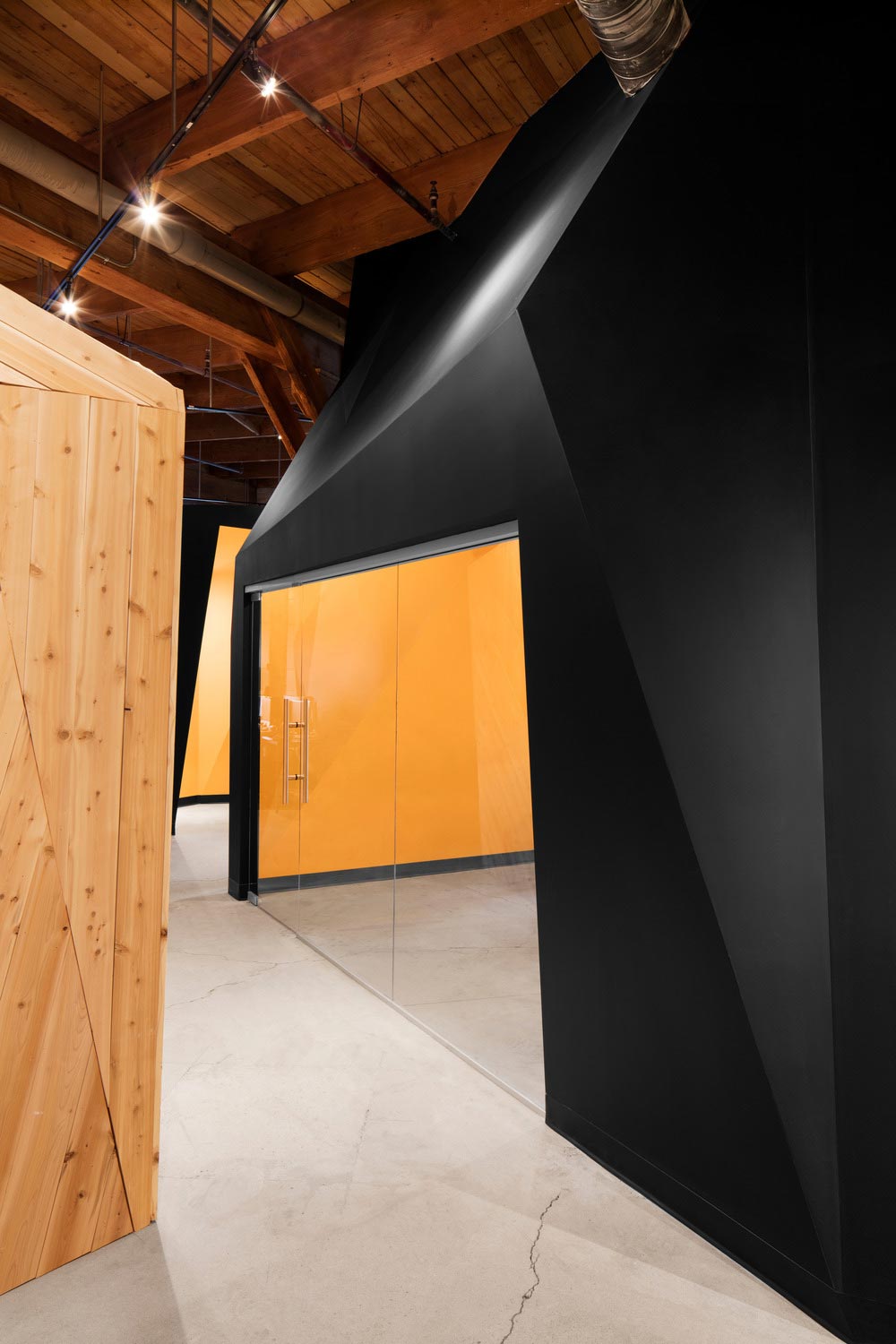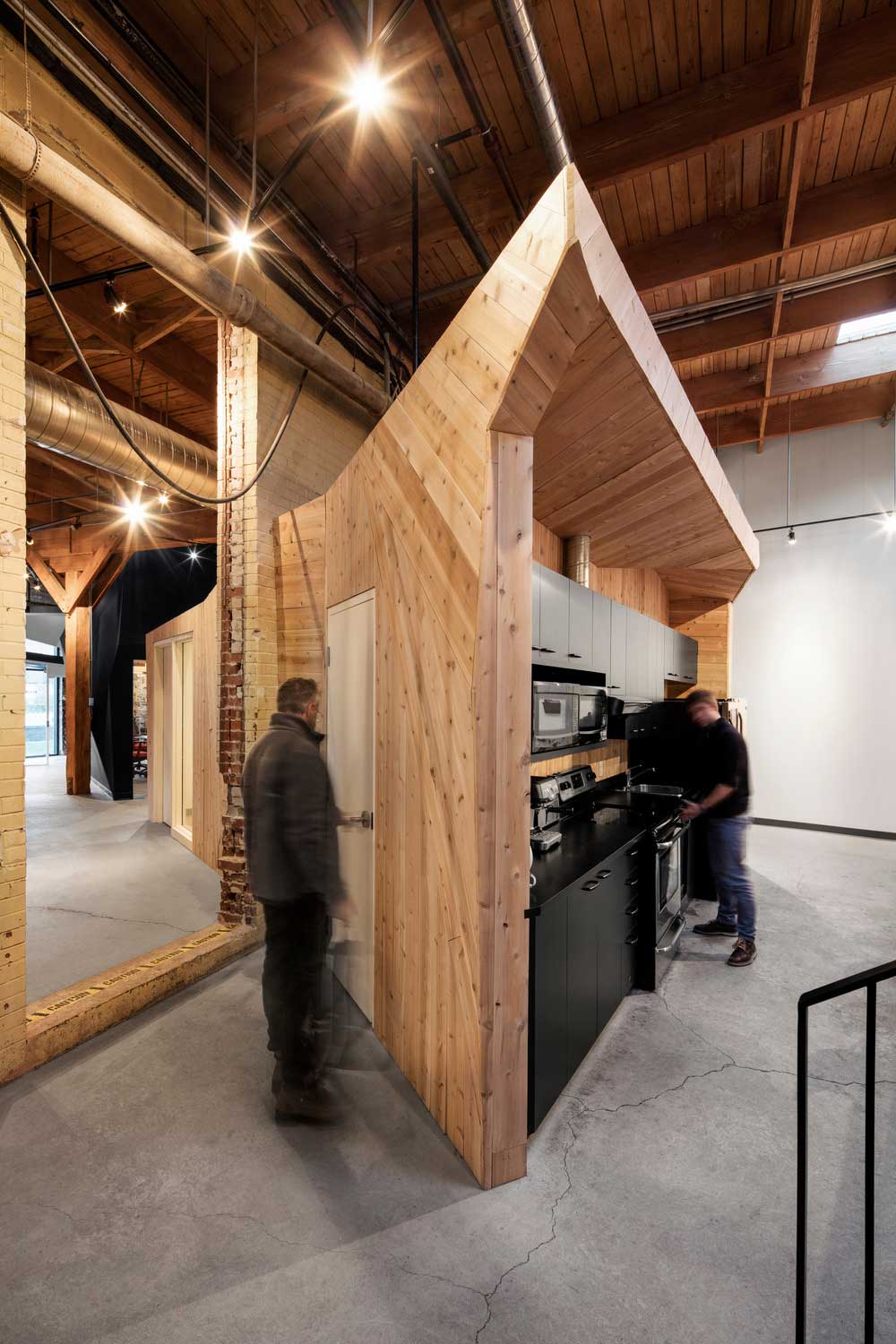 Design: Jean de Lessard – Designers Créatifs
Architects: MU Architecture
Photography: Adrien Williams