If this was 1995, I might begin by saying Aesop is "totally tubular, man!". But seeing as that may not translate to the generations found reading this article circa 2017 – let's just say this store, designed by Brooks + Scarpa, is recycled simplicity wrapped in genius!
Situated in the artsy downtown hub of Los Angeles, within the historic theater district – claim to fame; the Orpheum Theater – and hugging up against the fashion borough, Aesop Downtown has opened their doors to one of their largest stores to date.
Aligning themselves with culturally modern motifs, and expertly up-cycling cardboard tubes in order to form their walls and create their furniture, Aesop has pulled together the quintessential palette of perfection.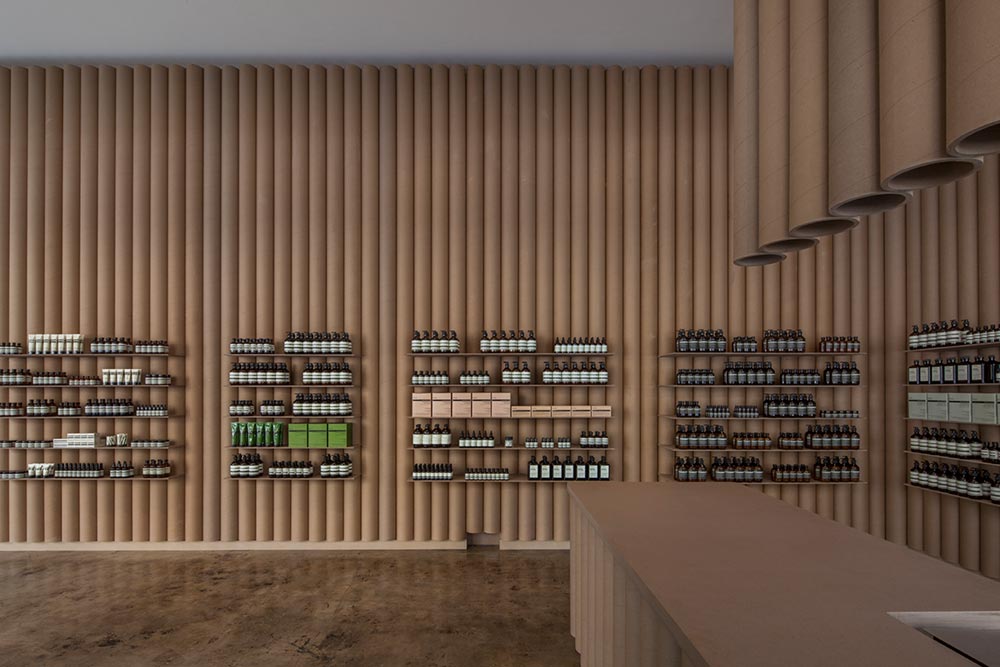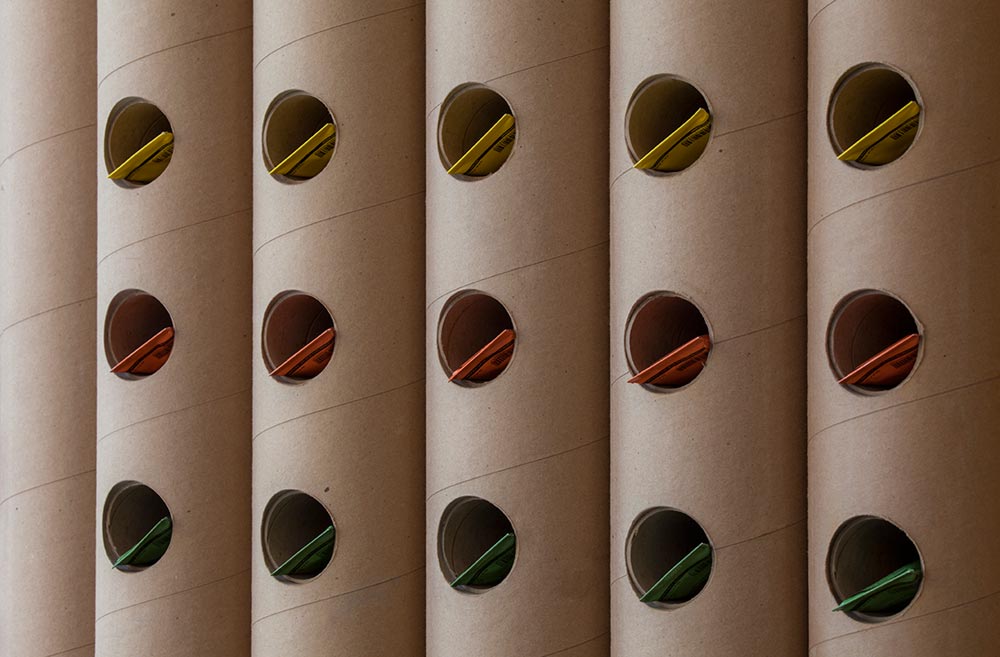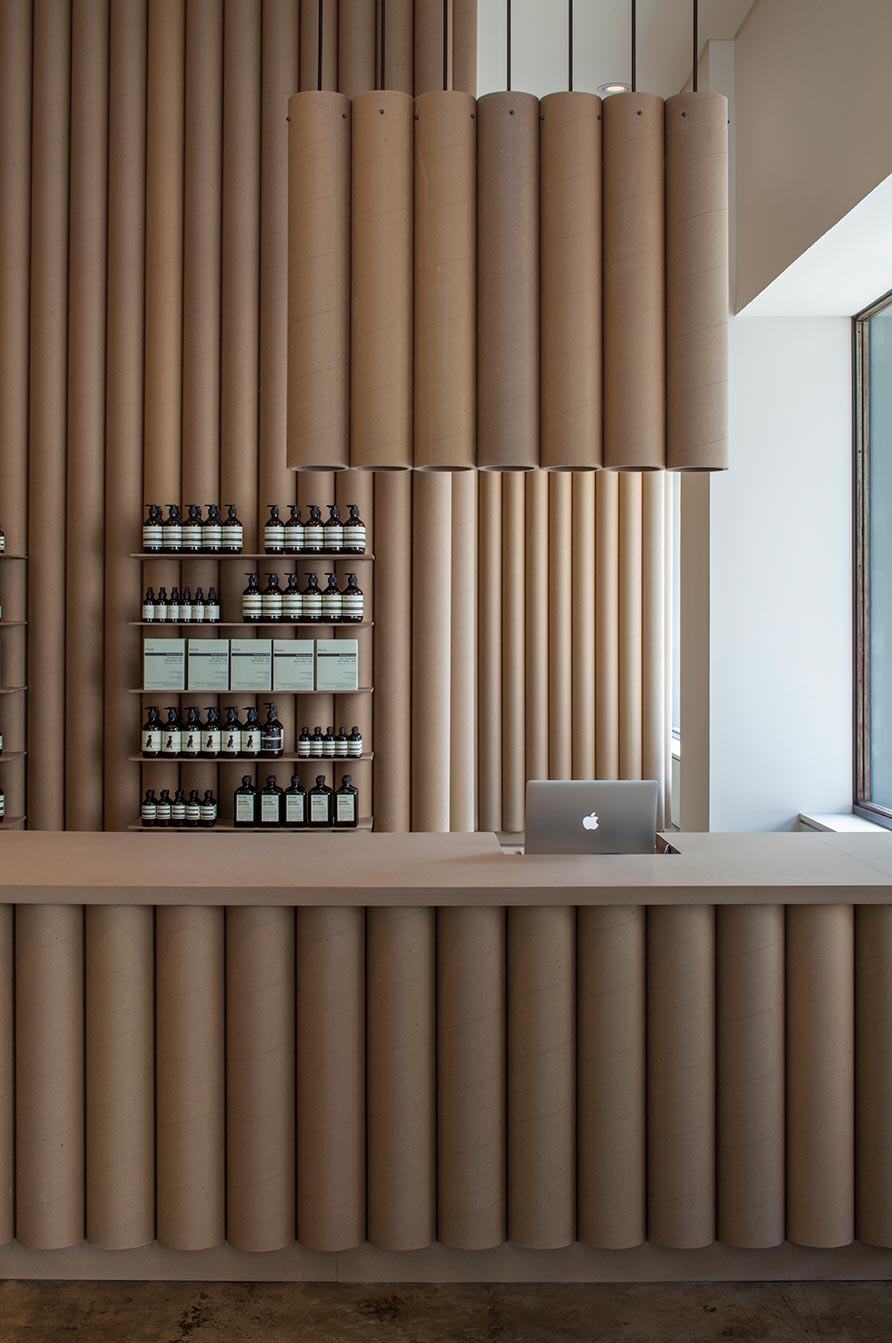 This warm space is both intriguing as well as functional, delivering countertops created out of recycled paper, donning vintage sinks and leveling itself out with concrete floors; it all hums along nicely to the tune of its 1929 origins.
Although most may not have thought to use cardboard tubes to build a business with, Aesop clearly went with the YOLO (you only live once) theory, and built their shop on the sound decision of Instagram'able fame! #SmartMove #WowFactor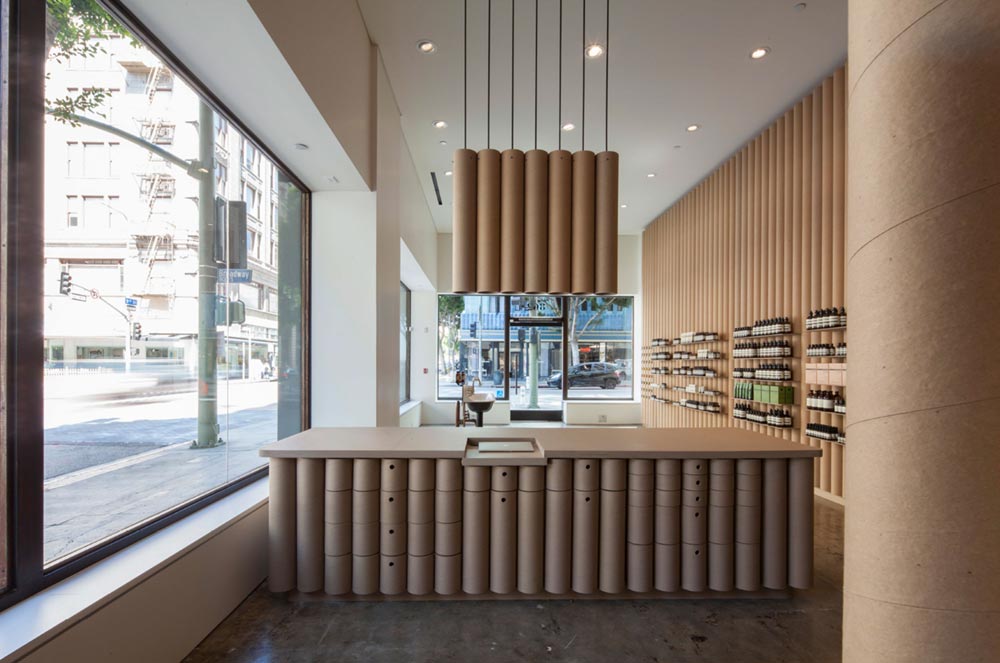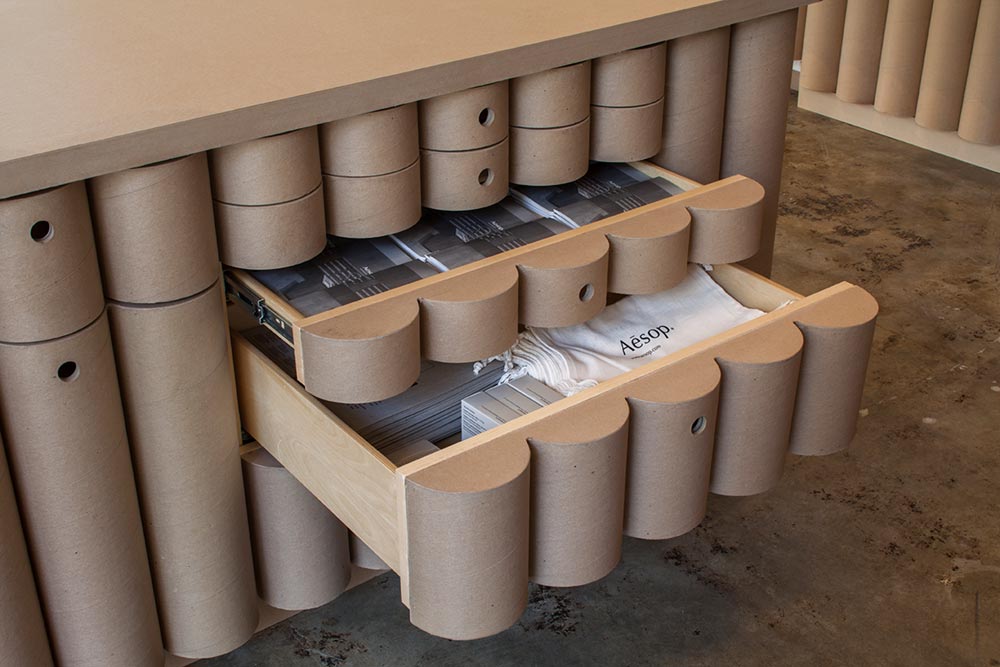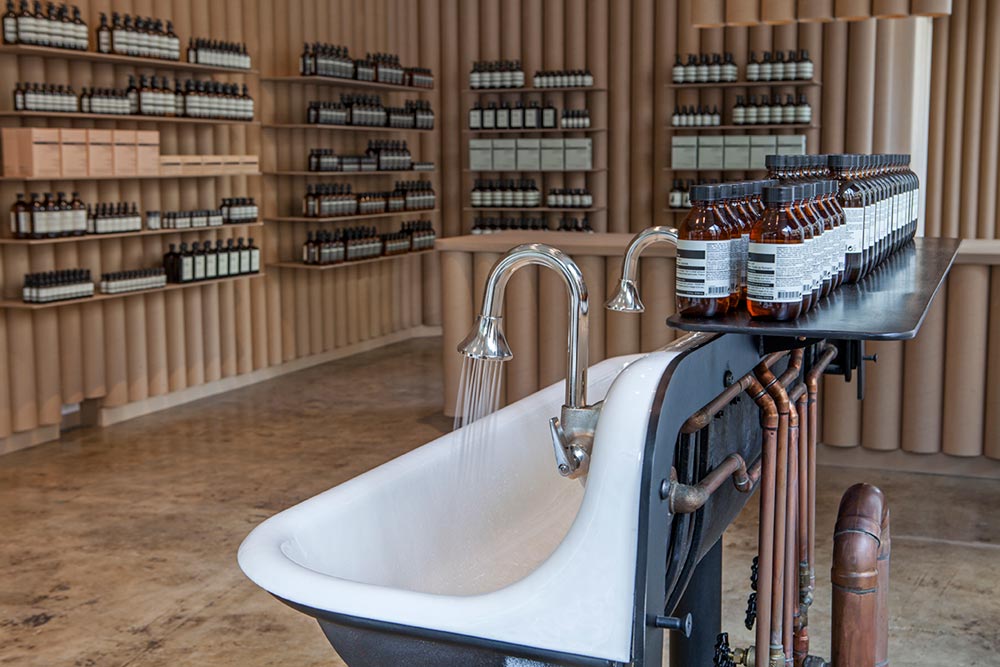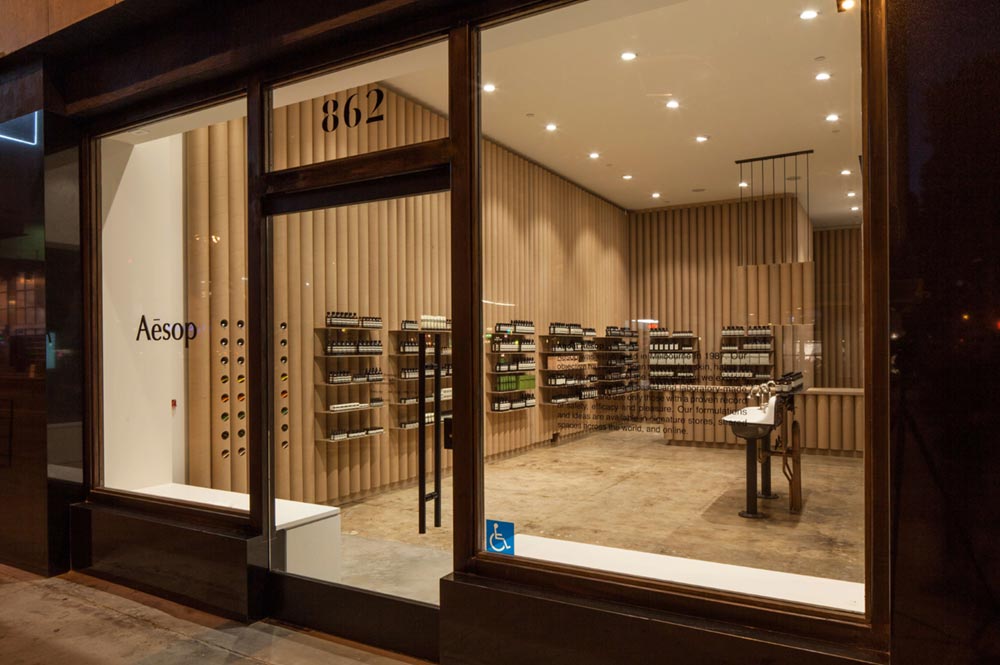 Architects: Brooks + Scarpa
Photography: Brooks + Scarpa