When you have multiple rollaway doors within a home – you know you're in for a treat! Pearl Valley 334 is exactly that treat, offering enough natural light and modern charm to fan the flame of anyone looking to be wowed by both the interior and exterior of a dwelling space – all courtesy of ARRCC.
Located in Paarl, just 30 minutes outside of Cape Town, this engaging, life-enhancing space holds no detail at bay, and the design team truly outdid themselves at every turn within this beautiful home.
The aforementioned rollaway doors can be found in triplicate; in the living room, the entertainment area, as well as the dining room. Outside of each of these rooms, adjacent to one another, can be found an elegant central courtyard and a pond that acts as a walkway to join the spaces – all offering the 'barefoot luxury' the owner was aiming for.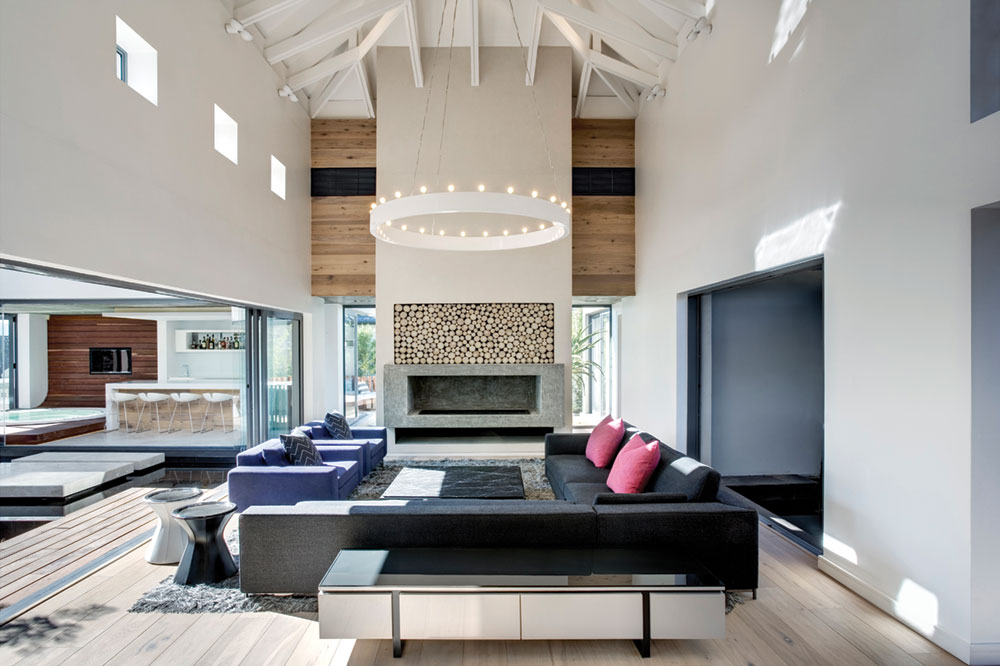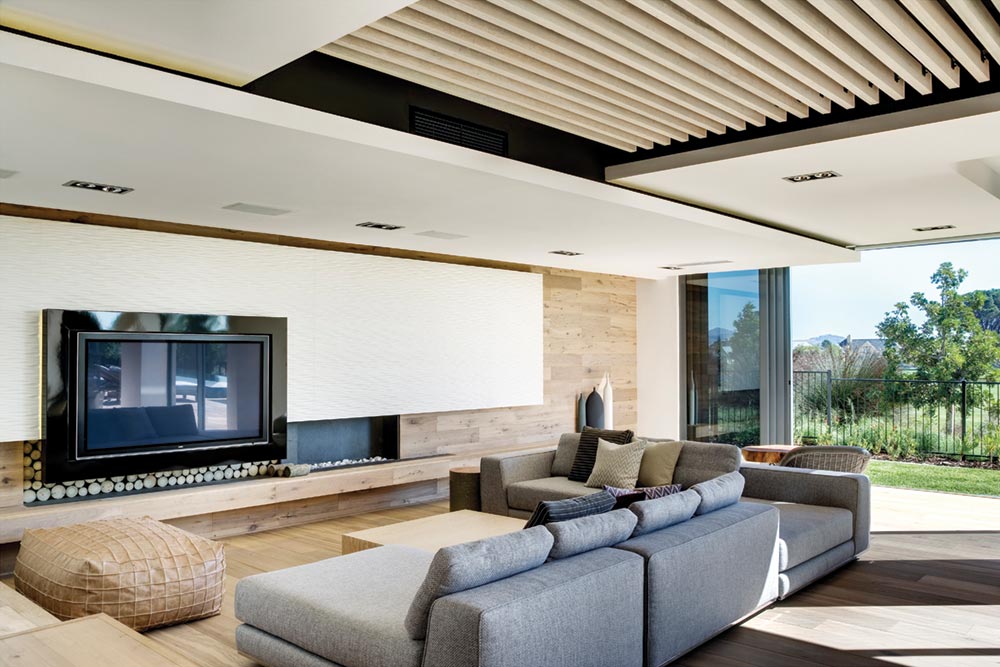 Using natural, organic materials, fresh white tones and light wood accents, the airy nature of this space is both a literal and textural reference. Features such as a fireplace topped by timber accent logs with a thick cement elongated base, trussed ceilings, a larger-than-life hooped glass chandelier and equally large sitting arrangements, create a sense of grander without any huffy opulence.
Raw concrete ceilings adorn the kitchen, with contrasting soft leather and steel bar stools lining the central island – balancing the elements beautifully. All this, along with live edge details and cutting edge design, has ensured that this is a home poised to please.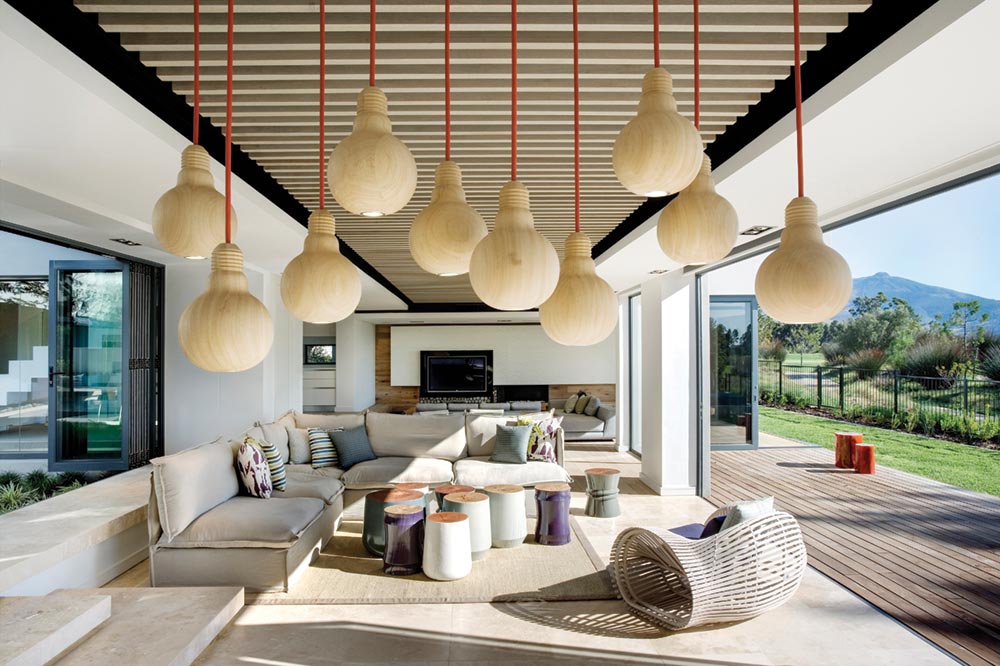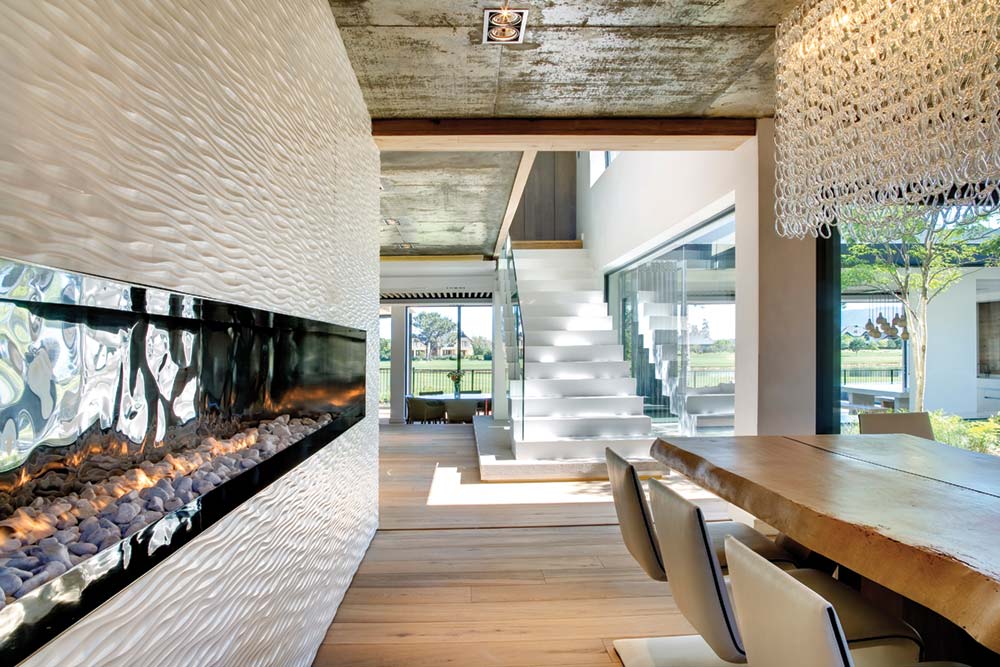 Architects: ARRCC
Photography: Adam Letch