Hennessy House is home to every element one might wish for within their dwelling space. From retractable patio doors leading from the living room out onto the patio, to the solarium style kitchen extension drenched in floor to ceiling windows, to a brick accent wall within the guest bedroom bathed in white wood …this house is filled with visual delights.
As a previous Victorian original, this home renovation, by Paul Archer Design, took a dark dismal living space and turned it into a modern marvel. One filled with natural light and present-day charm, while still maintain its mystique of yesteryear.
The back portion of the home is encased in the aforementioned glass walls and ceiling, with exposed wooden beams keeping the original nature intact, while slide-away doors capture the outdoor garden and allow for an indoor/outdoor living space experience.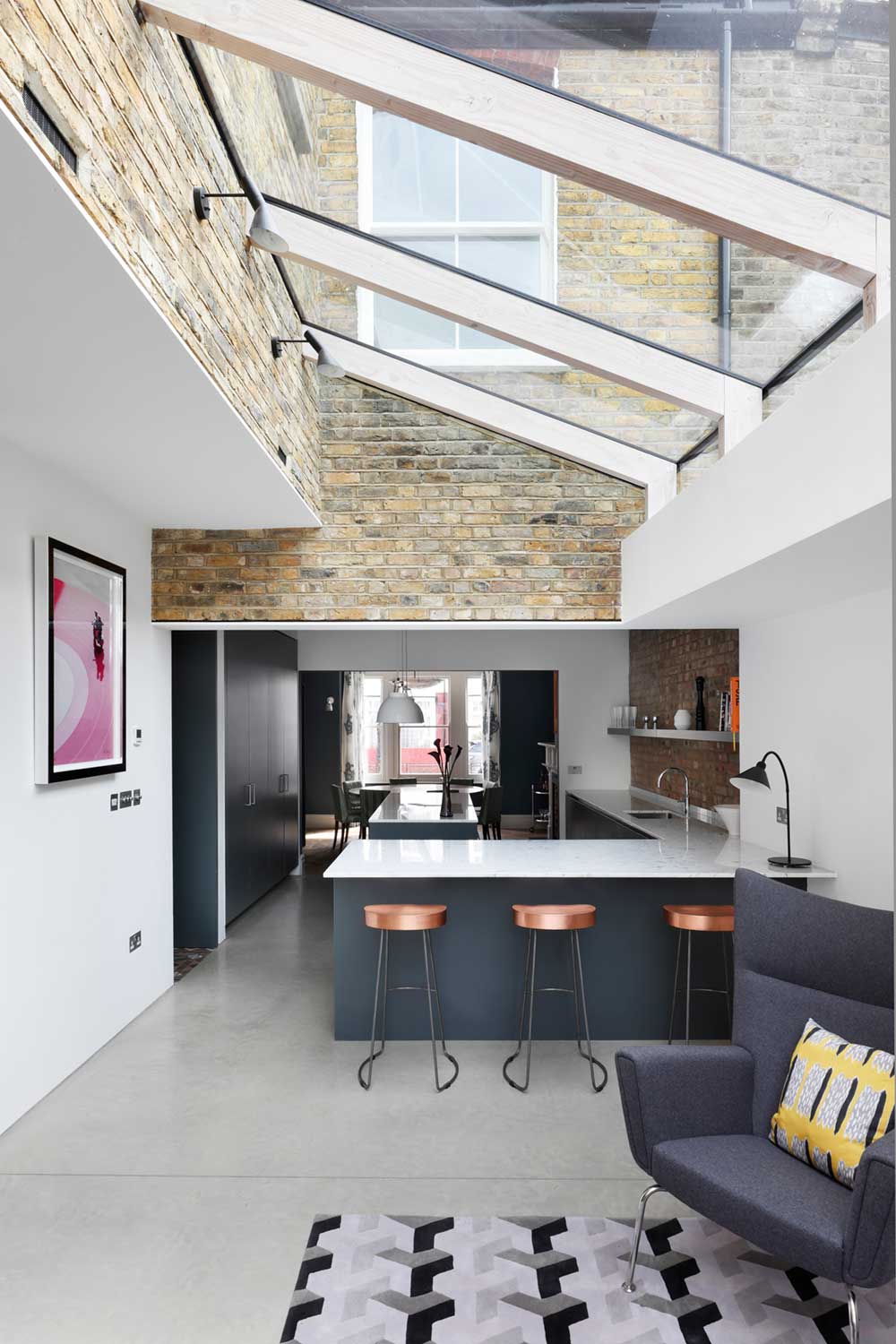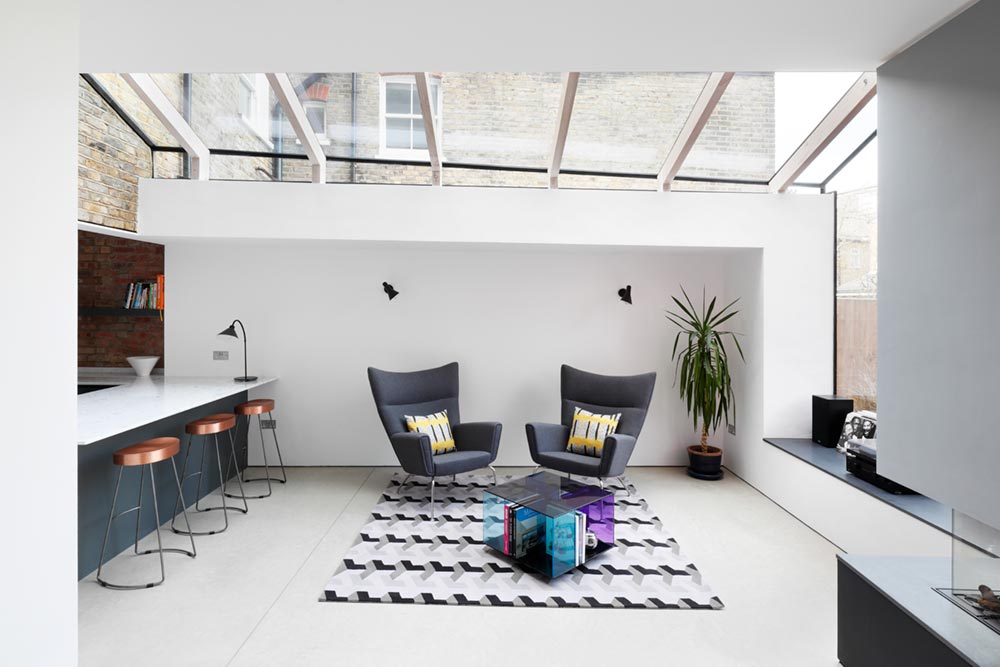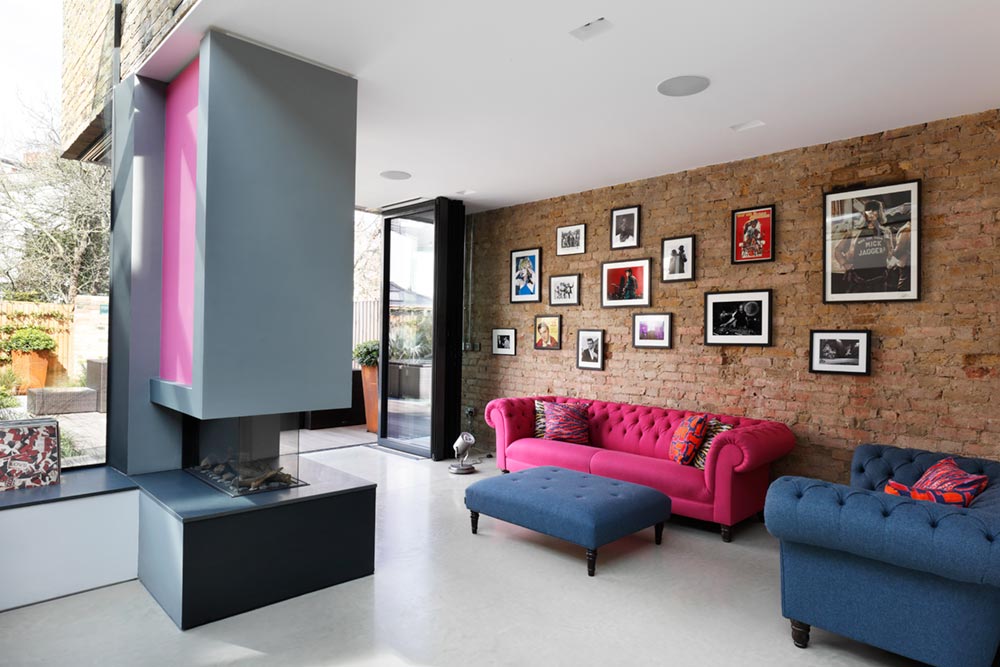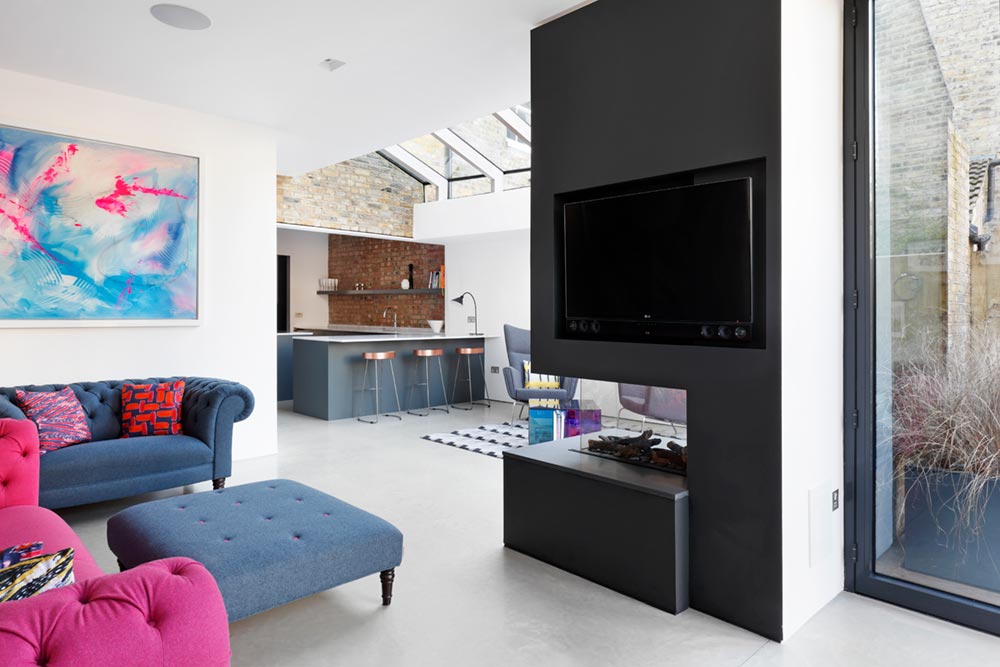 Although each room is partitioned separately, there is still a feeling of openness and flow, while allowing for a variety of heights and depths within the ceiling, and implementing a variety of building materials and tones throughout.
A splash of bright pink adorns the inset that encases the fireplace and TV, melding nicely with the pink tufted couch and brining lively wonder to the living room.
The glass walk-in shower is also a brilliant feature, framed in heavy black metal and set against black and white tiles, along with the clean lines of the double sinks, all coming together to create a monochromatic melody in a lovely, colorful Victorian-era home fit for royals.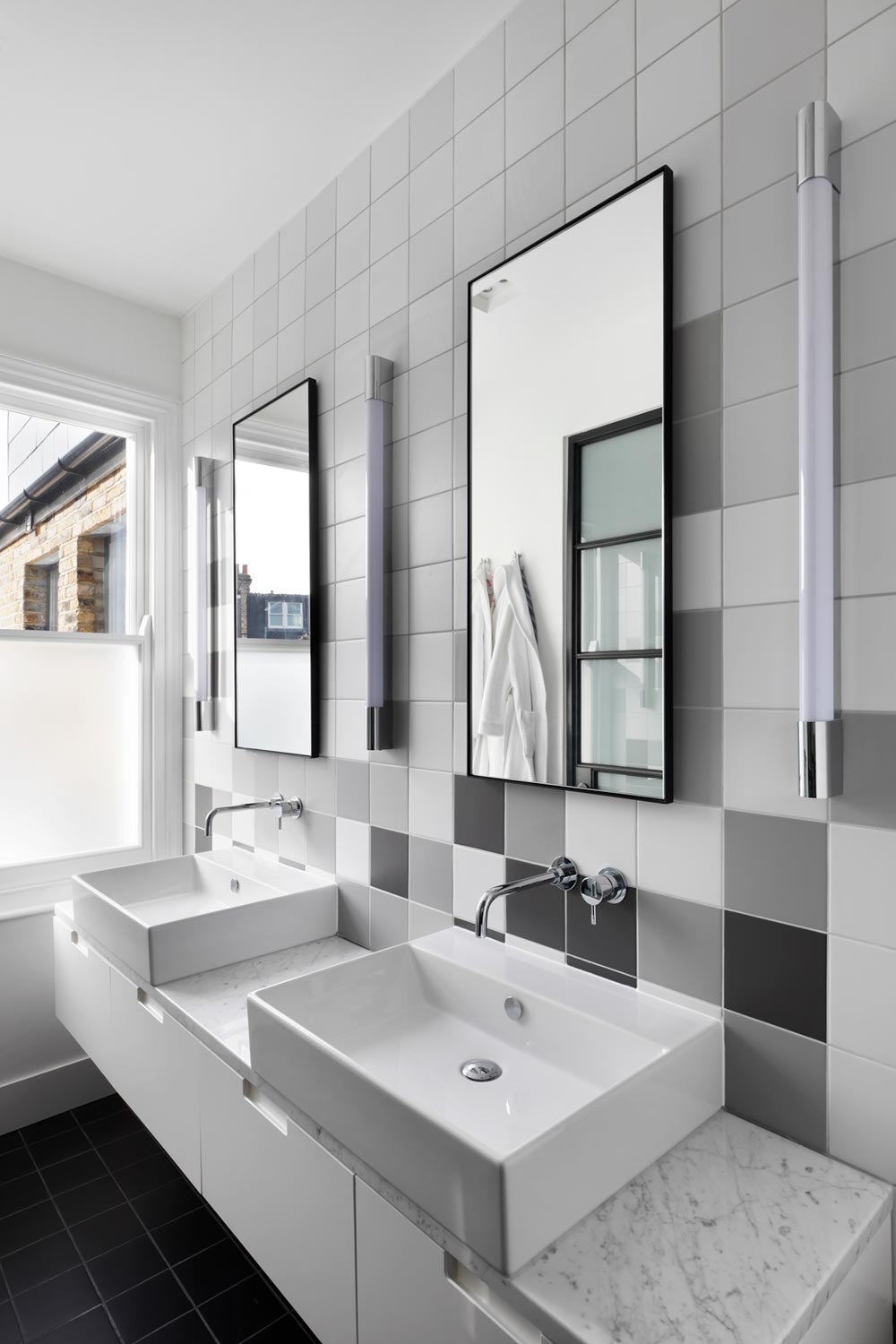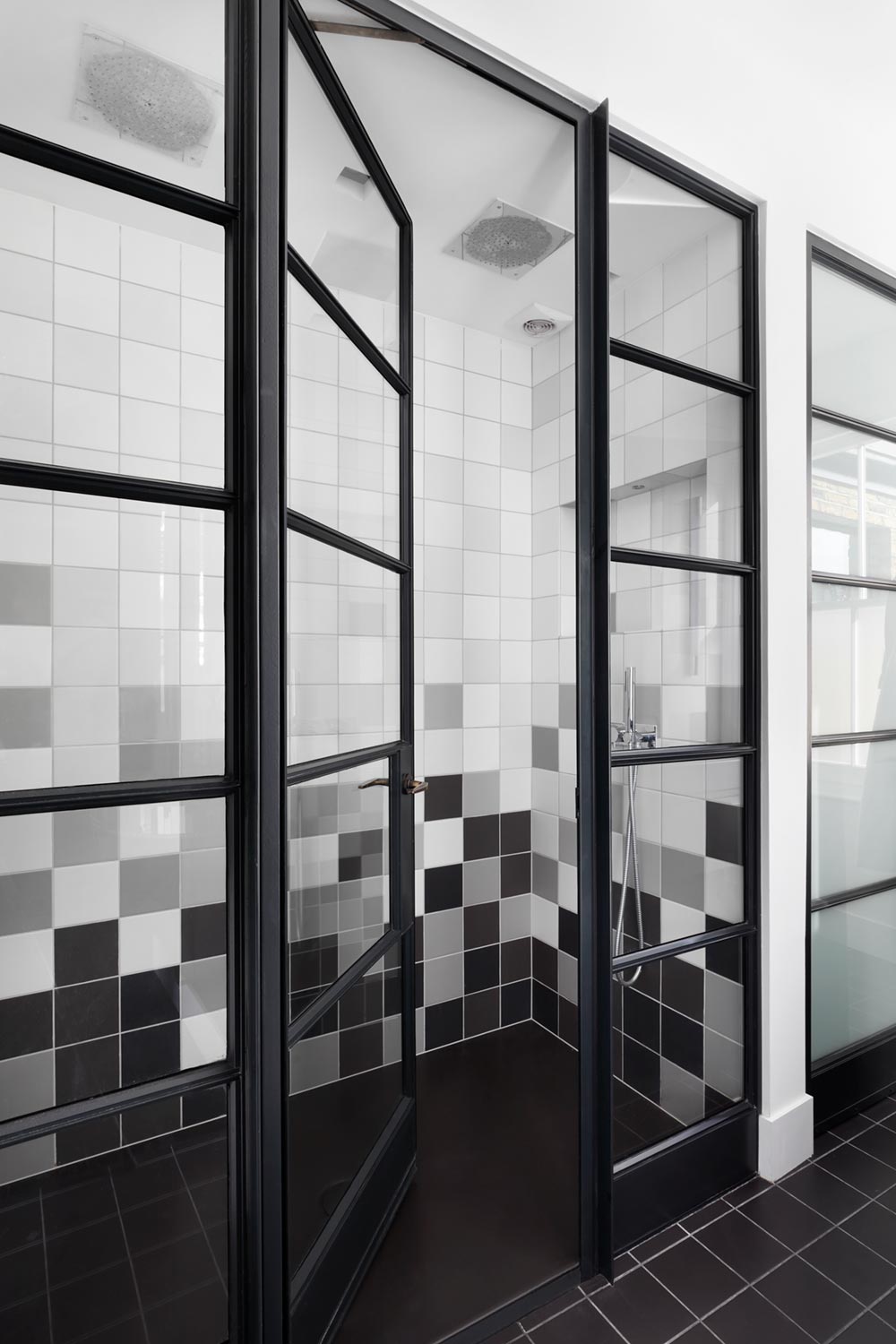 Architects: Paul Archer Design
Photography: Alexander James