What do you get when you mix pine pallets, homemade preserves and a glass of wine? Why – palate pleasing perfection of course! La Strega Bar is comprised of an acclamation of reclaimed wood proudly recycled out of pallets, which highlights handmade quality within the decor of this small bar in Fidenza, Italy, and creates a tasteful atmosphere.
Although simplicity is queen in these quaint quarters, there is still a sense of elegance among the natural tones, seamless chairs and pea-green wall Pantone, all set upon slate grey flooring.
The slat-style pallet wall fixtures act both as a statement piece, as well as a functional one, offering shelving for glassware, hooks for coats, a place for decorative items – along with being a stand-alone feature.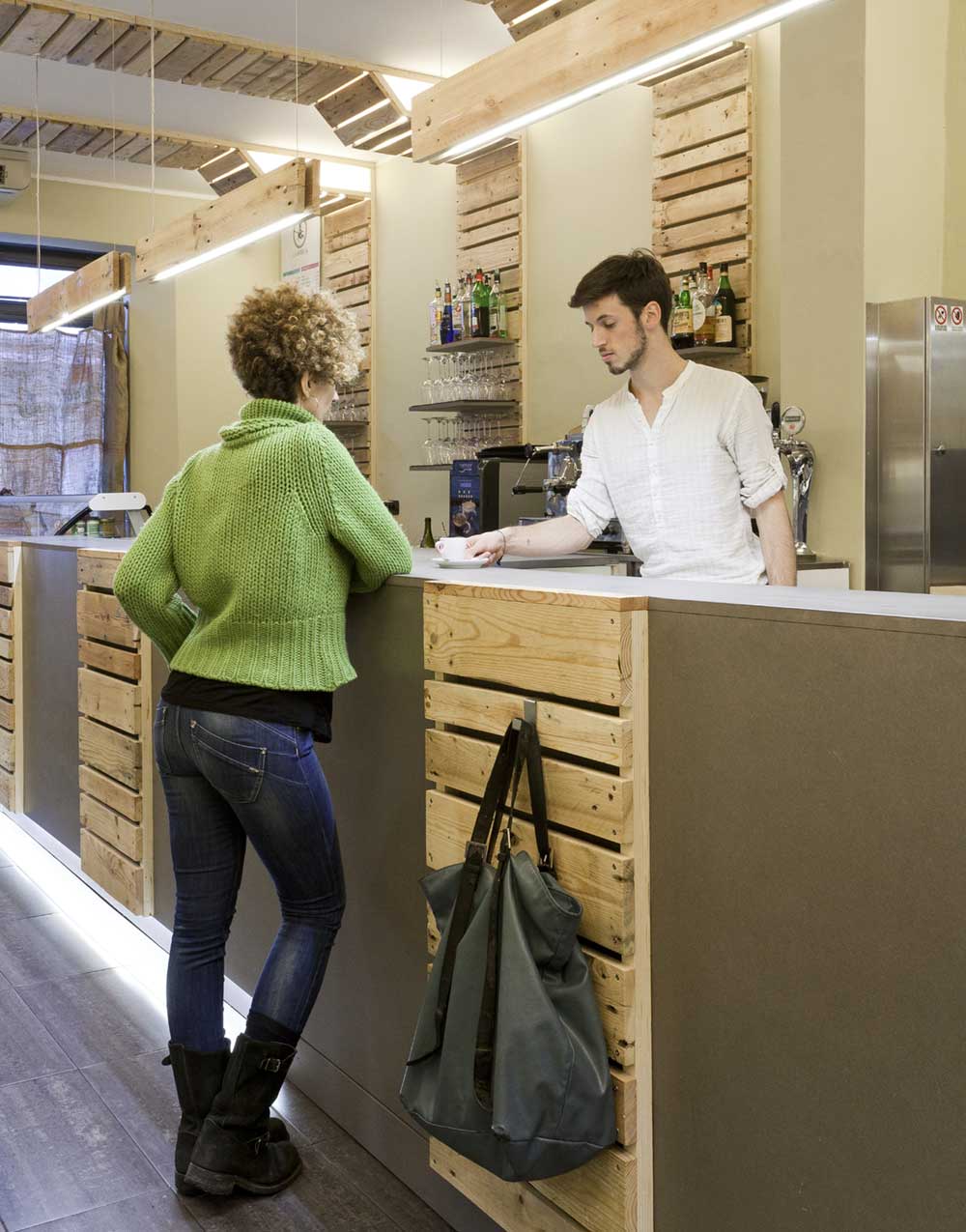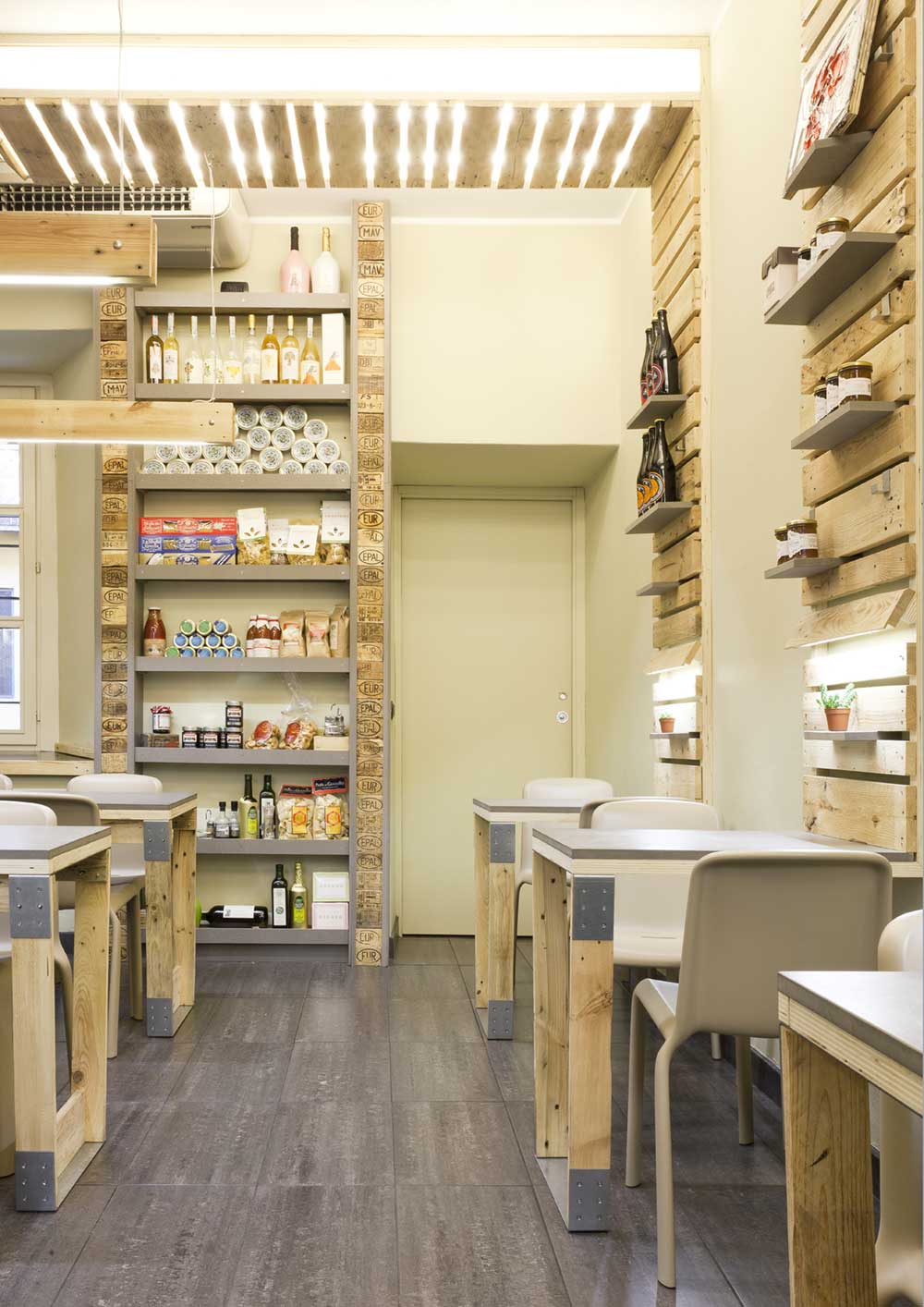 With fixed widths and varying heights, these pallet "ribs" – as they are known as within the bar – are truly the emphasis of the design. Together, the soft wood materials act much like a workshop, designed and built by Luca Scardulla and delivering delicious Italian wine in a comfortable setting sure to please any variety of patrons.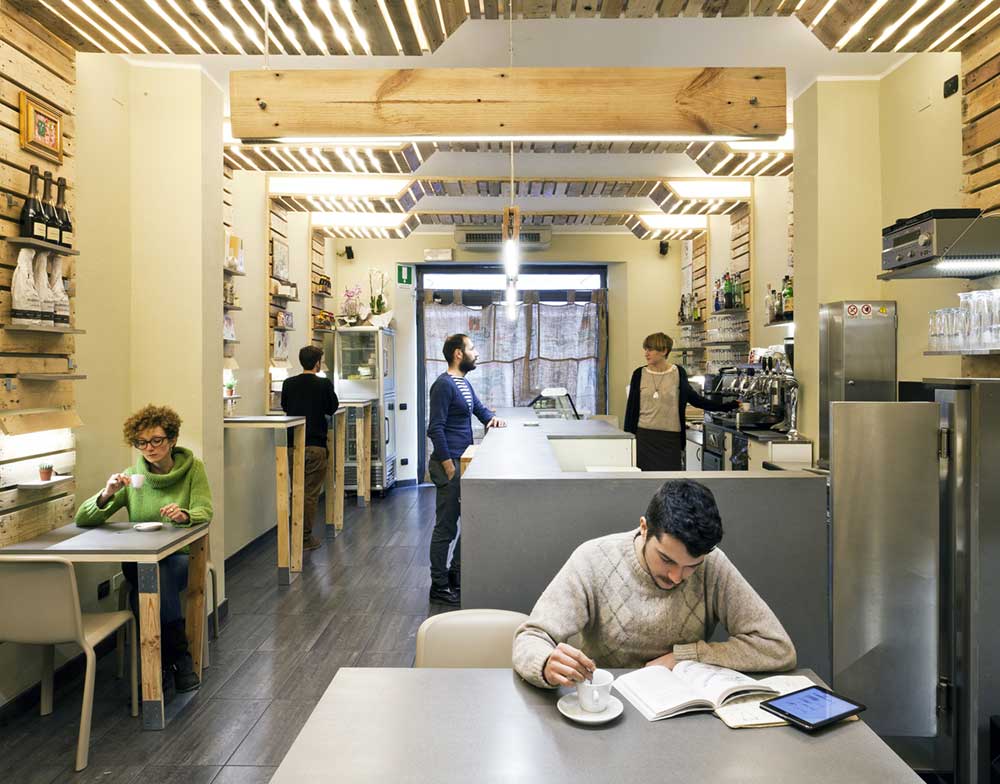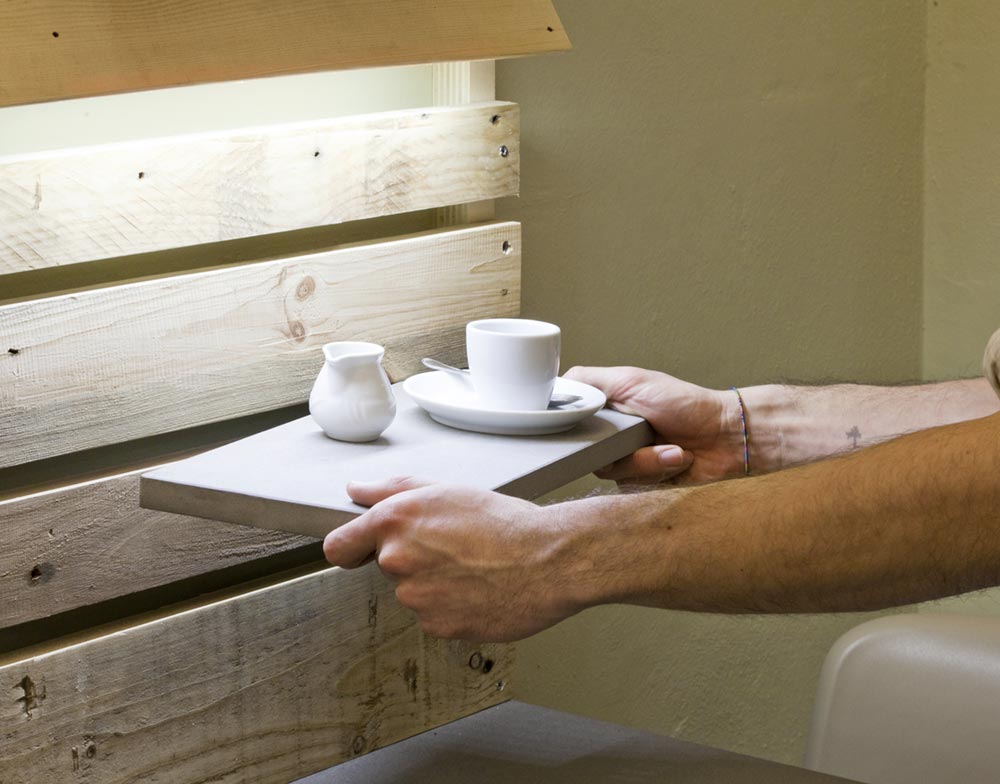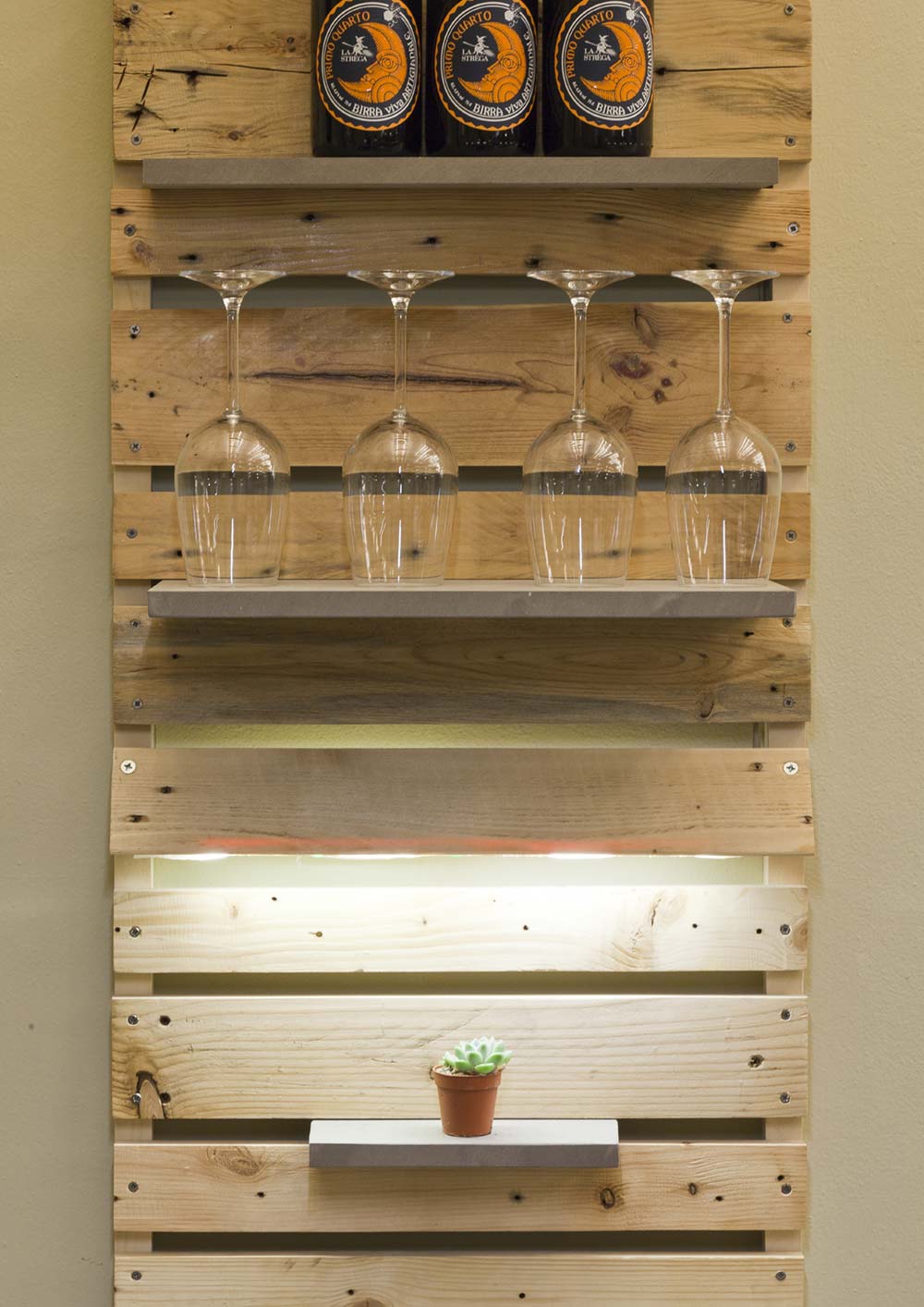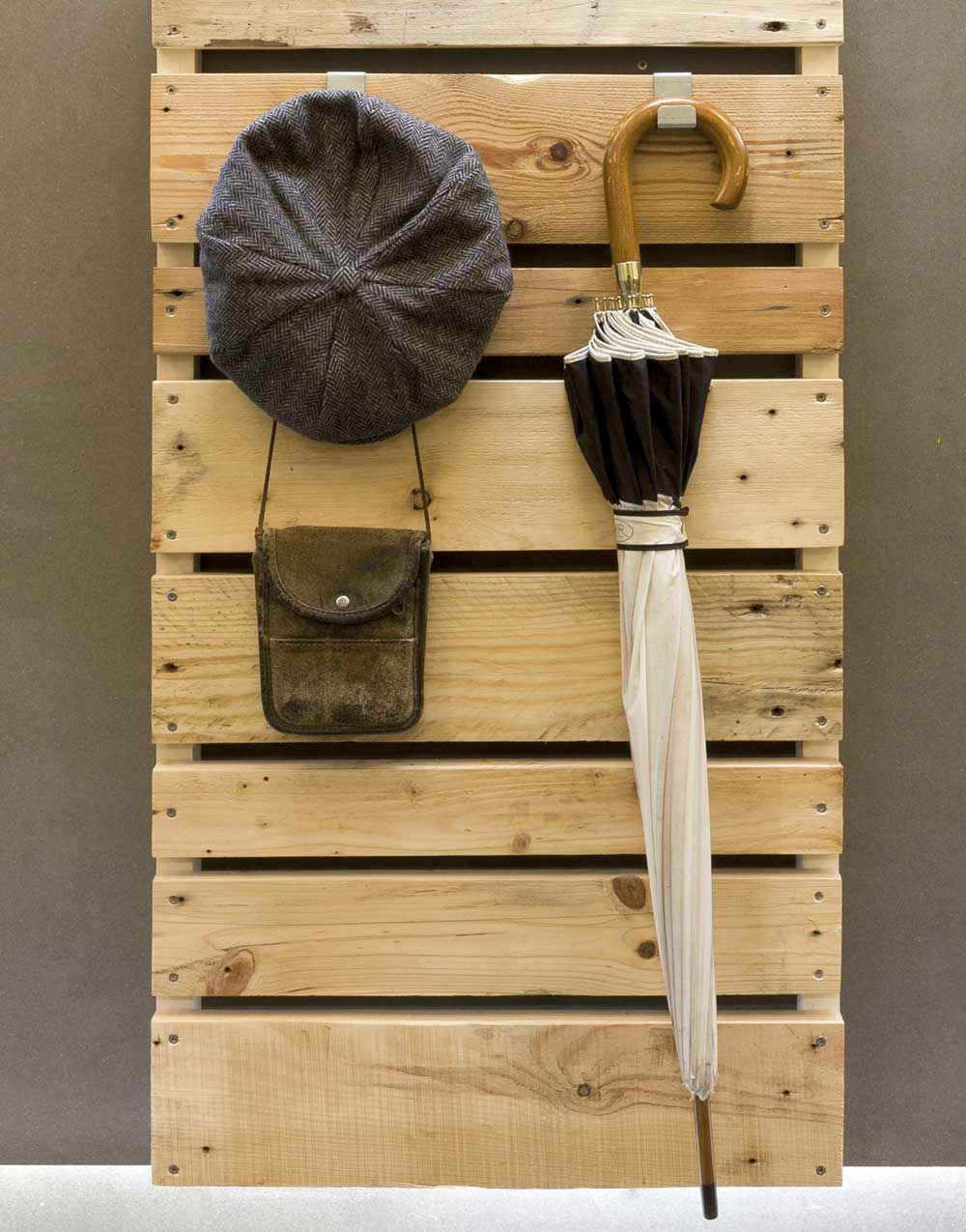 Architects: llabb In collaboration with Romeo Schiavone
Photography: Andrea Bosio