Situated in Prague amidst the happening district of Letna, you will find the Dancer's Flat by COLL COLL – a small space made for movement, where inspiration is felt and dance moves are made.
With wall-to-ceiling flat white cupboards, cabinetry and shelving, and a pine herringbone wood floor lacing the main living space, this apartment is anything but 'flat', and stands its ground amidst simplistic design that speaks volumes.
This compact ground floor unit is a unique dwelling and modern delight, overlooking a local park and donning rose bushes that line the apartment's solitary window, while the heating system for this apartment comes from the ceiling, which was made popular in the 1930's.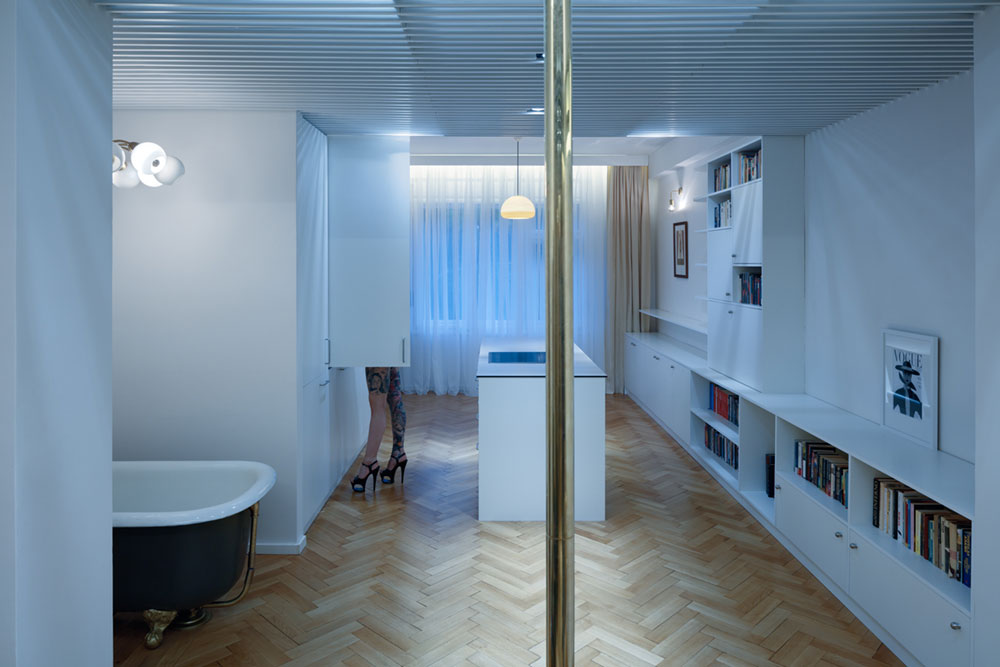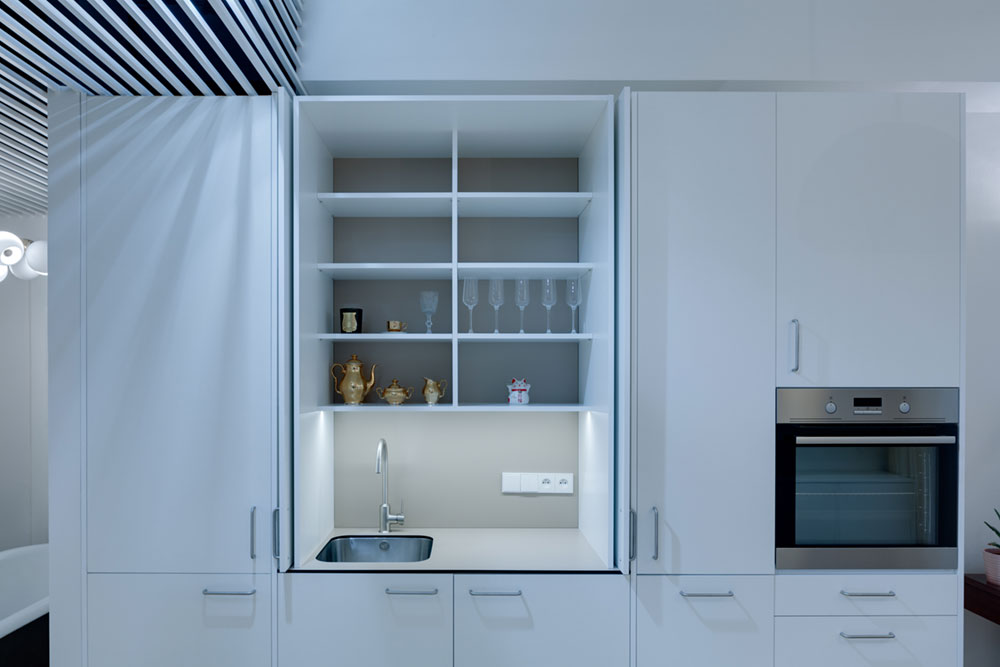 However, don't be mistaken that this space is designed for average living. Quite the contrary. These quirky quarters are intended to be centered around a dancing pole and a shoe exhibit. The entire home is aligned into one elongated space, where bedroom, bathroom, kitchen and living space all collide without mishap, where the hidden kitchen sink is perched behind a cupboard while the claw foot bathtub is left out in plain sight – creating the ultimate space of daring design and simplistic lifestyle realizations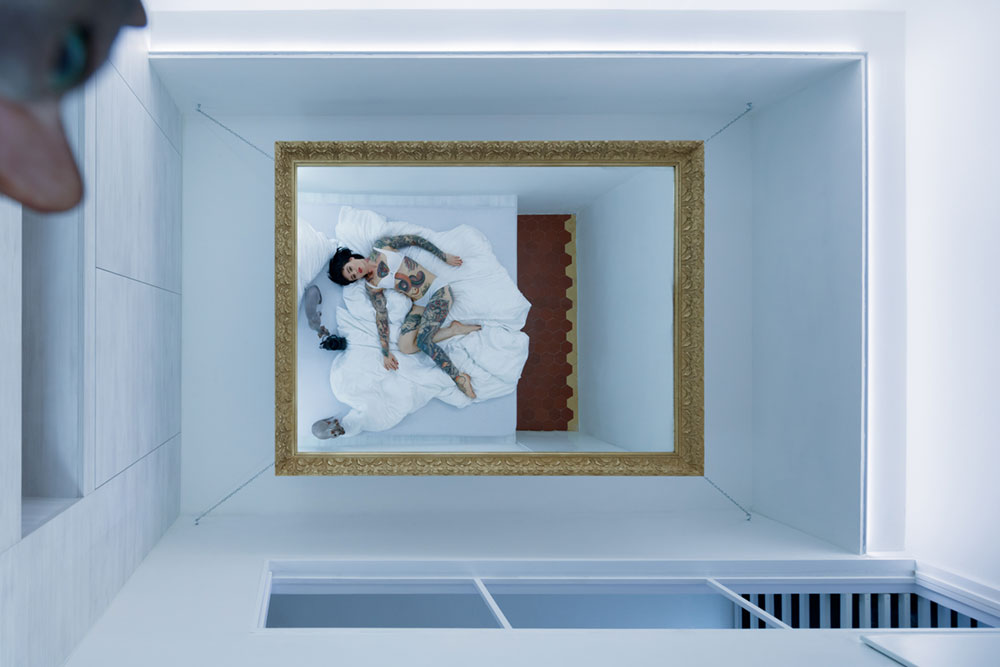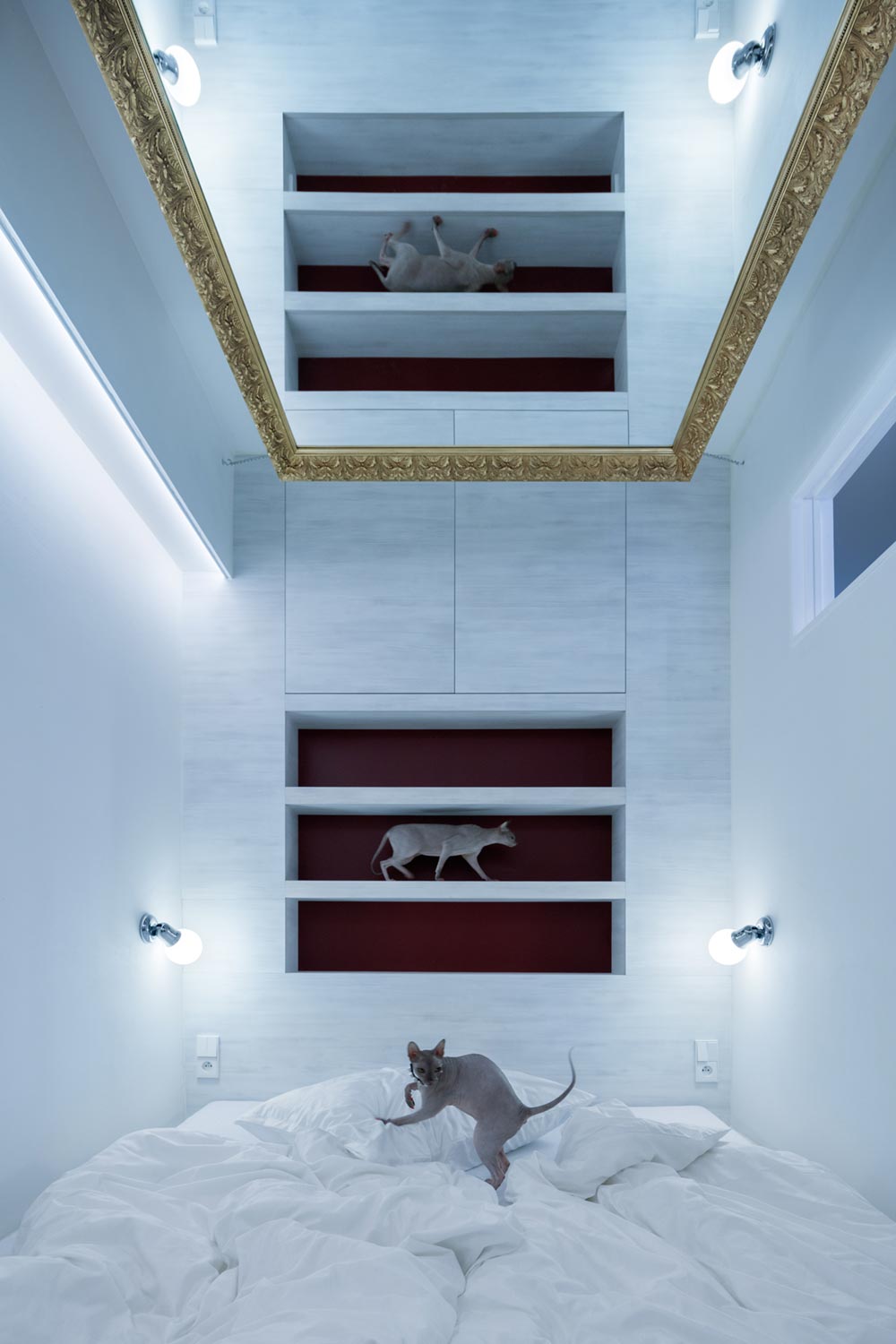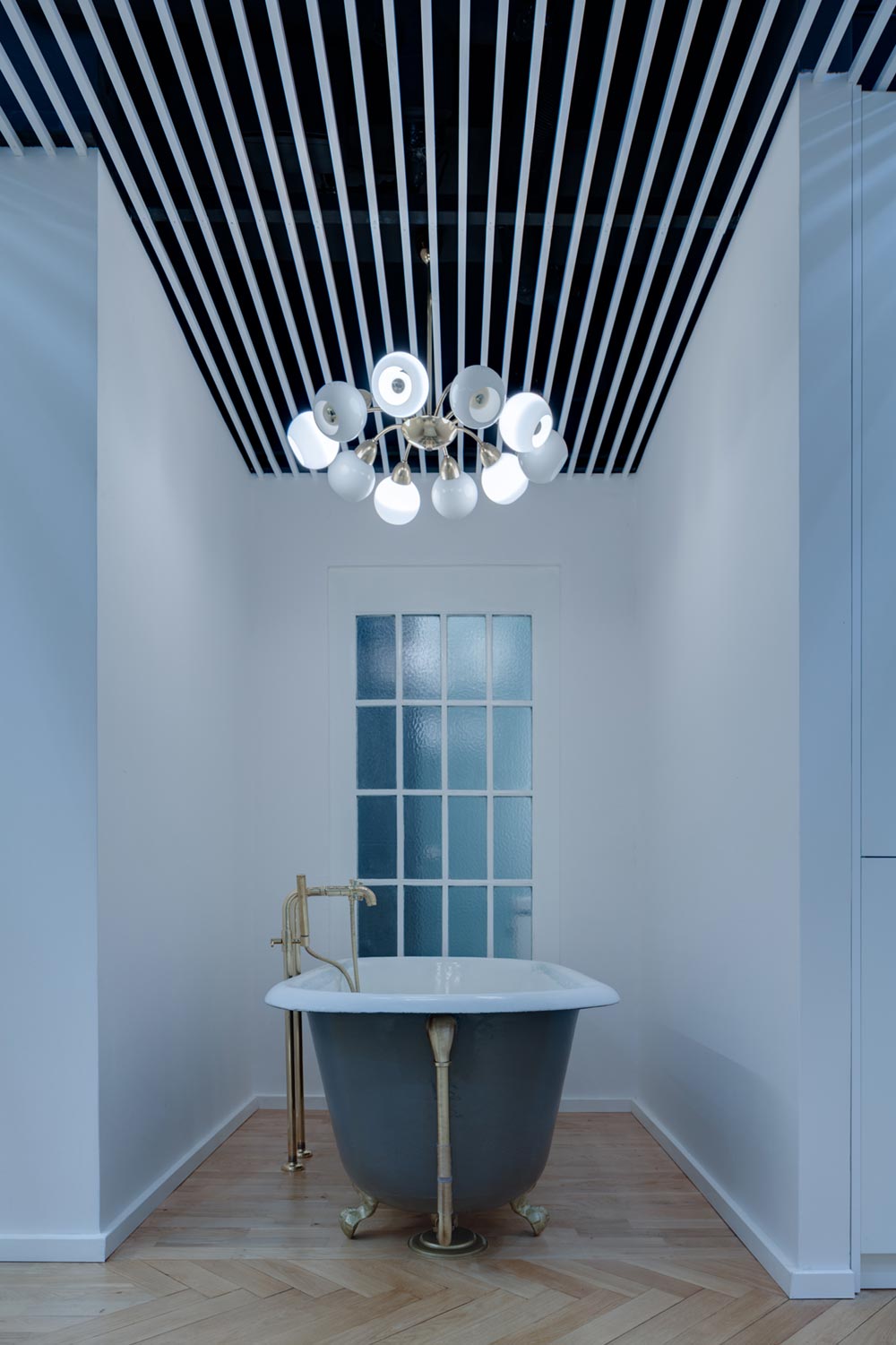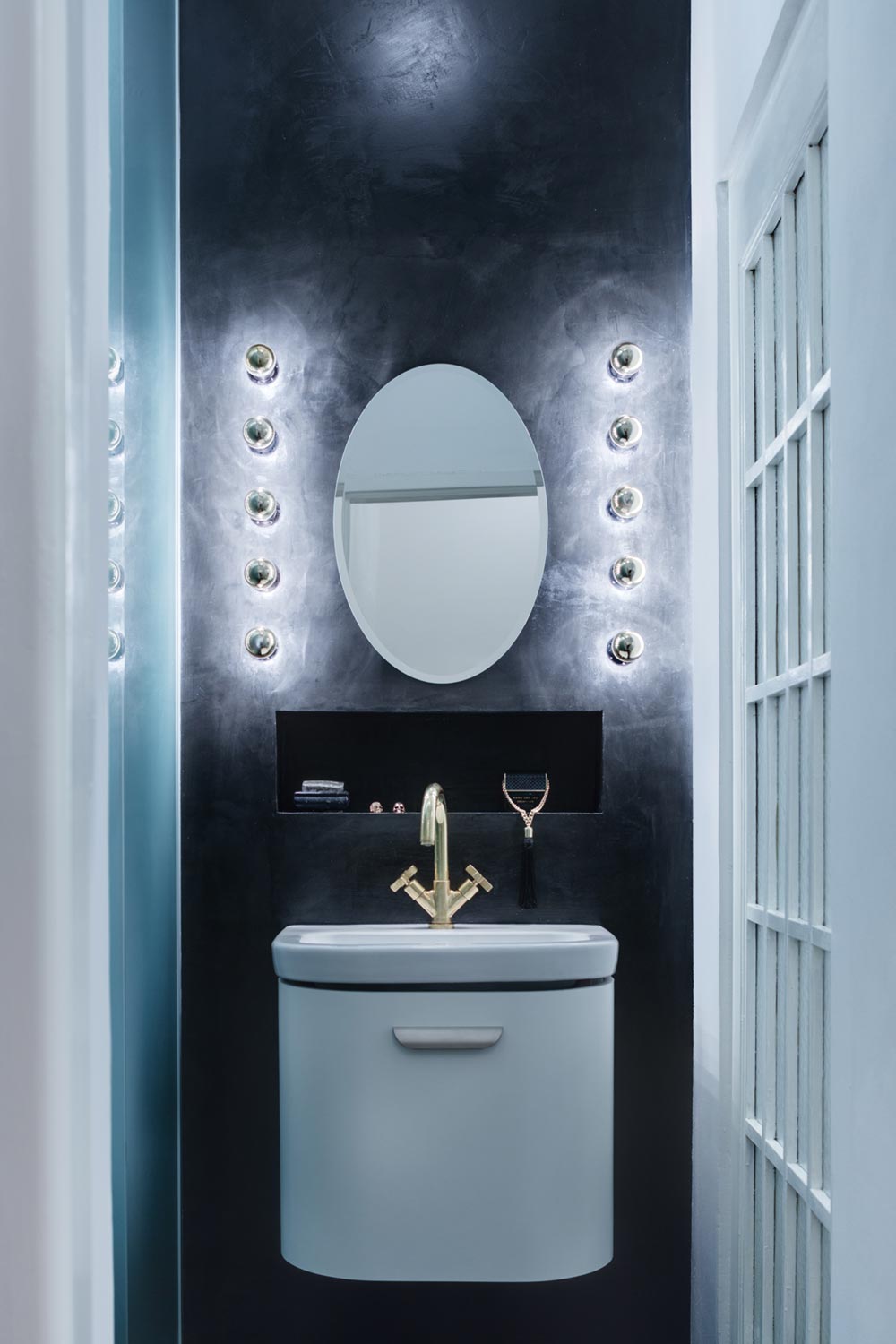 Architects: COLL COLL
Photography: BoysPlayNice